The EVGA GeForce GTX 1060 3GB graphics card is loaded with innovative new gaming technologies, making it a great choice for the latest high-definition games. Powered by NVIDIA Pascal architecture, the GeForce GTX 1060 3GB delivers excellent performance that opens the door to virtual reality and more.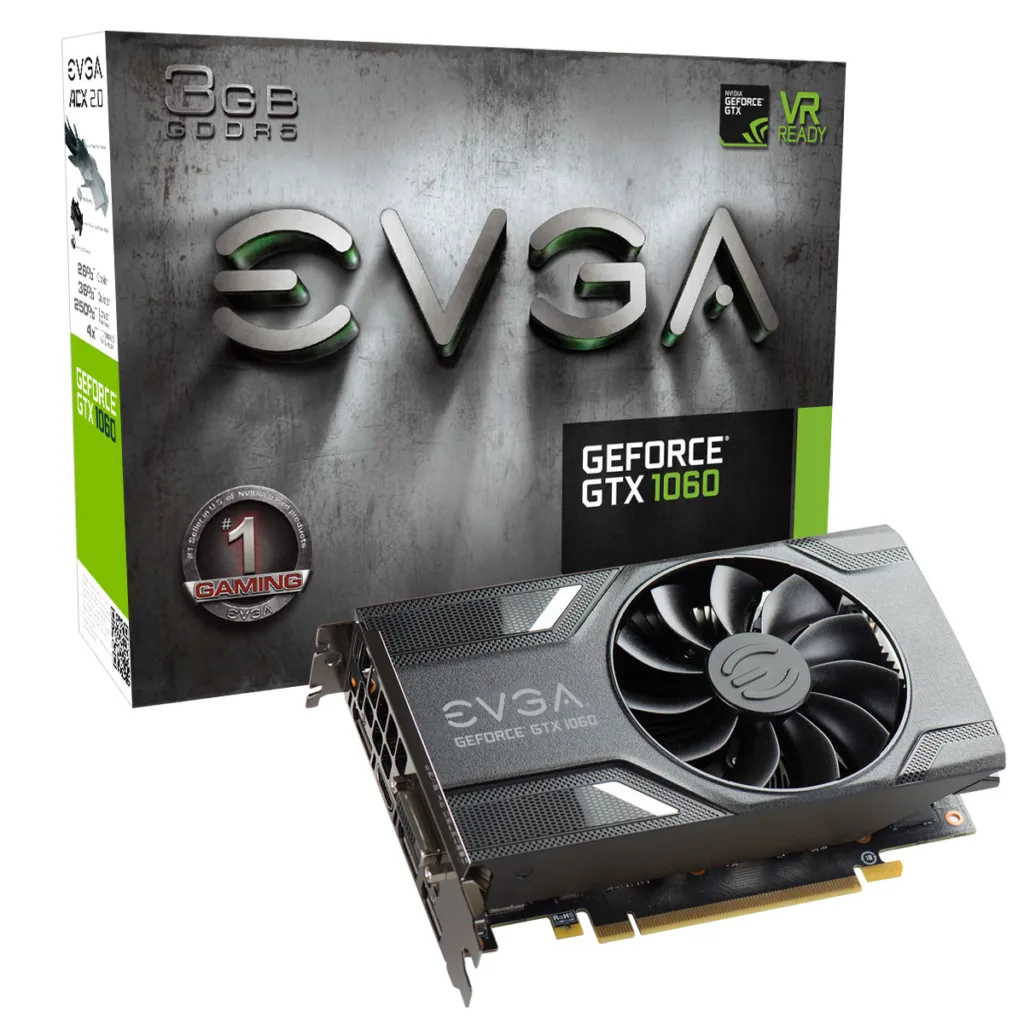 We just reviewed the $259 EVGA GTX 1060 SC 6GB video card yesterday and it received BTR's "Good Value" award as best in its class when we compared it to the $299 GTX 1060 Founders Edition and also put it against the AMD RX 480. It is an excellent value for gamers looking to max out their games at 1920×1080 and even higher resolutions. Now we see a new 3GB card that is lower-priced but with many of the features of the 6GB card.
These new 3GB GTX 1060 cards also feature EVGA ACX cooling technology. EVGA ACX runs way cooler and far more quietly than the Founders Edition. In addition EVGA's SHP gives increased heatpipes and copper contact area for cooler operation, and optimized fan curve for even quieter gaming. Of course, ACX coolers also feature optimized swept fan blades, double ball bearings and an extreme low power motor, delivering more airflow with less power, unlocking additional power for overclocking the GPU.
EVGA GeForce GTX 1060 3GB Superclocked – Small Size, Huge Performance
The EVGA GeForce GTX 1060 may look small, but it offers big performance. In fact it is about 20% faster than a GeForce GTX 970 while being 28% smaller and running 17% cooler overall. The EVGA GeForce GTX 1060 Superclocked is an excellent choice for the HTPC or small form factor PC enthusiast.
EVGA PrecisionX OC Unlocks the Power of Pascal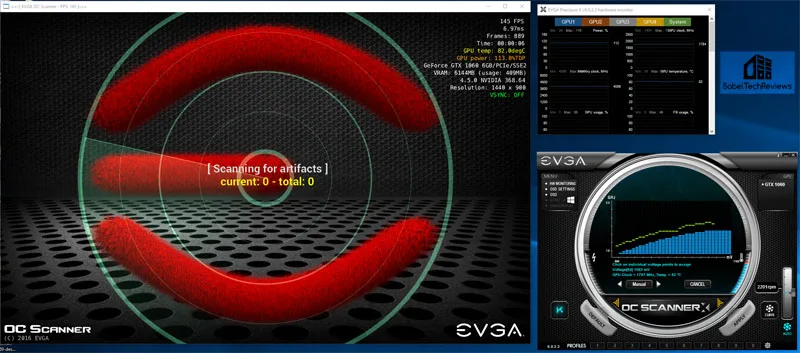 The next generation of EVGA PrecisionX has arrived with EVGA PrecisionX OC. This new version of Precision is built for the NVIDIA Pascal architecture and combines the best of EVGA Precision and EVGA OC Scanner to give you new overclocking features and built in automatic overclock tuning.
Includes Exclusive Features for EVGA GeForce GTX 1060 3GB:
DirectX 12 OSD Support – See the on screen display on DirectX 12 games.
EVGA OC ScannerX Integration – Automatically find your optimal voltage/frequency curve!
K-Boost Function – Maximize your clocks with this exclusive feature.
Learn more here.
We can't wait to bring you an evaluation of the EVGA GTX 1060 3GB versus an aftermarket PowerColor Red Devil RX 470!