The EVGA GeForce GTX 1080Ti FTW3 ELITE cards are now available with 12GHz of GDDR5 memory, giving it 528 GB/s of memory bandwidth! This is a 9% increase in total memory bandwidth. These cards are available with either the ELITE Black or White shroud, and of course comes with EVGA's exclusive iCX technology, giving you 9 thermal sensors, onboard thermal LED indicators and incredible cooling with quiet operation.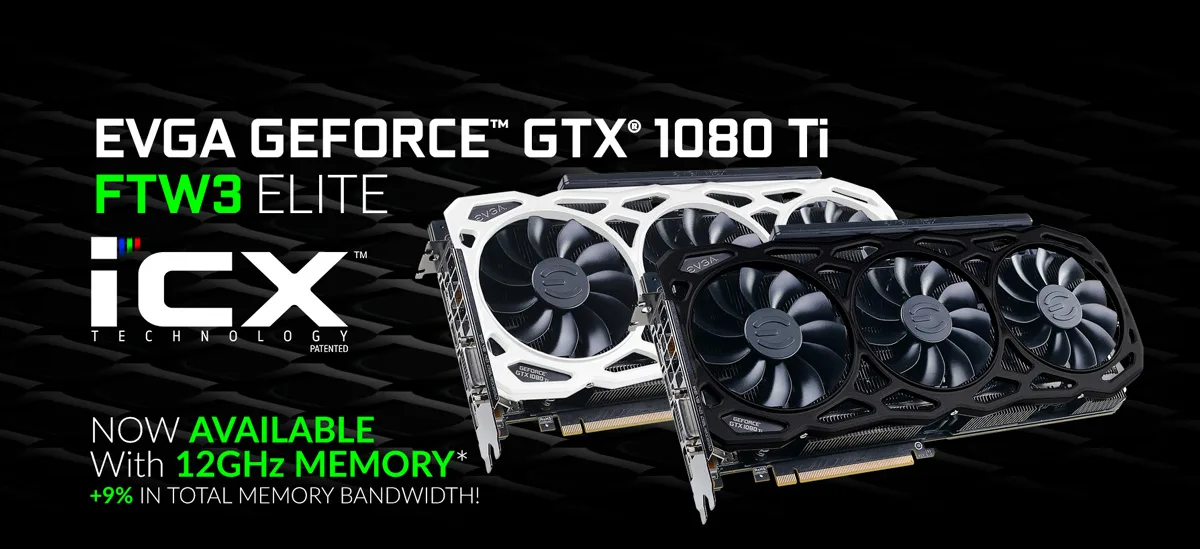 Features
Includes EVGA iCX Technology
12GHz GDDR5 Memory
528 GB/s of Memory Bandwidth
Available in ELITE Black and White Colors
Includes EVGA iCX Technology
Featuring a total of 11 global patents (pending and granted), iCX is efficiency perfected.
9 Additional Sensors and MCU's embedded on the PCB.
Purposefully-directed Airflow Chambers.
Newly Designed Die-Cast Baseplate and Backplate.
Full Control Using EVGA Precision XOC.
EVGA's iCX is the Very Definition of Interactive Cooling.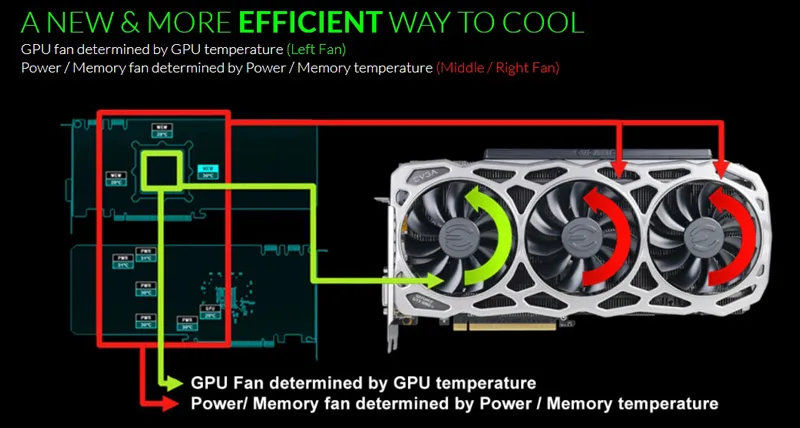 Learn more at https://www.evga.com/articles/01149/evga-geforce-gtx-1080-ti-12ghz/
Happy Gaming!