It's very rare that we see a gaming case that we just want to have. We use a full tower at BTR for our testing, but we would prefer a smaller footprint as long as it is easy to change out video cards and other hardware. A mid-tower is an ideal form factor that is well-balanced between usable space and overall footprint.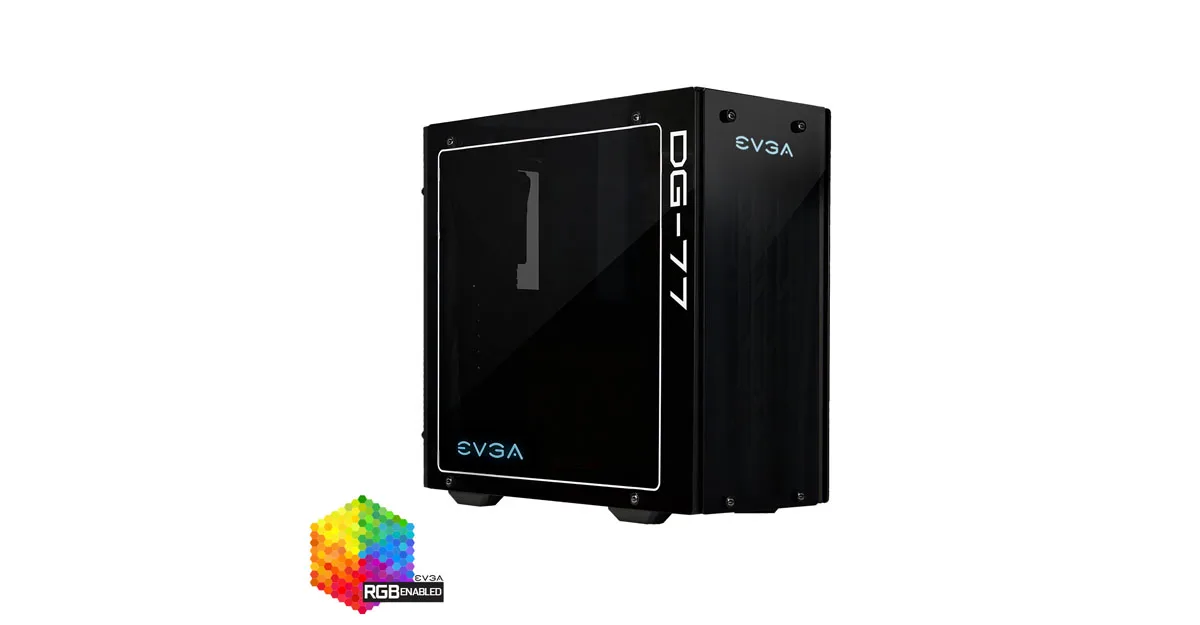 EVGA's new DG-7 is a case designed with aesthetics and function in mind, and it appears to be a superb mid-tower solution. The DG-7 features convenient and easy cable management, a wide range of radiator support, and a durable steel frame. The tempered glass side panel is perfect to show off your system, no matter if you go with traditional GPU mount or vertical GPU mount. And frankly, we'd love to mount our video cards vertically!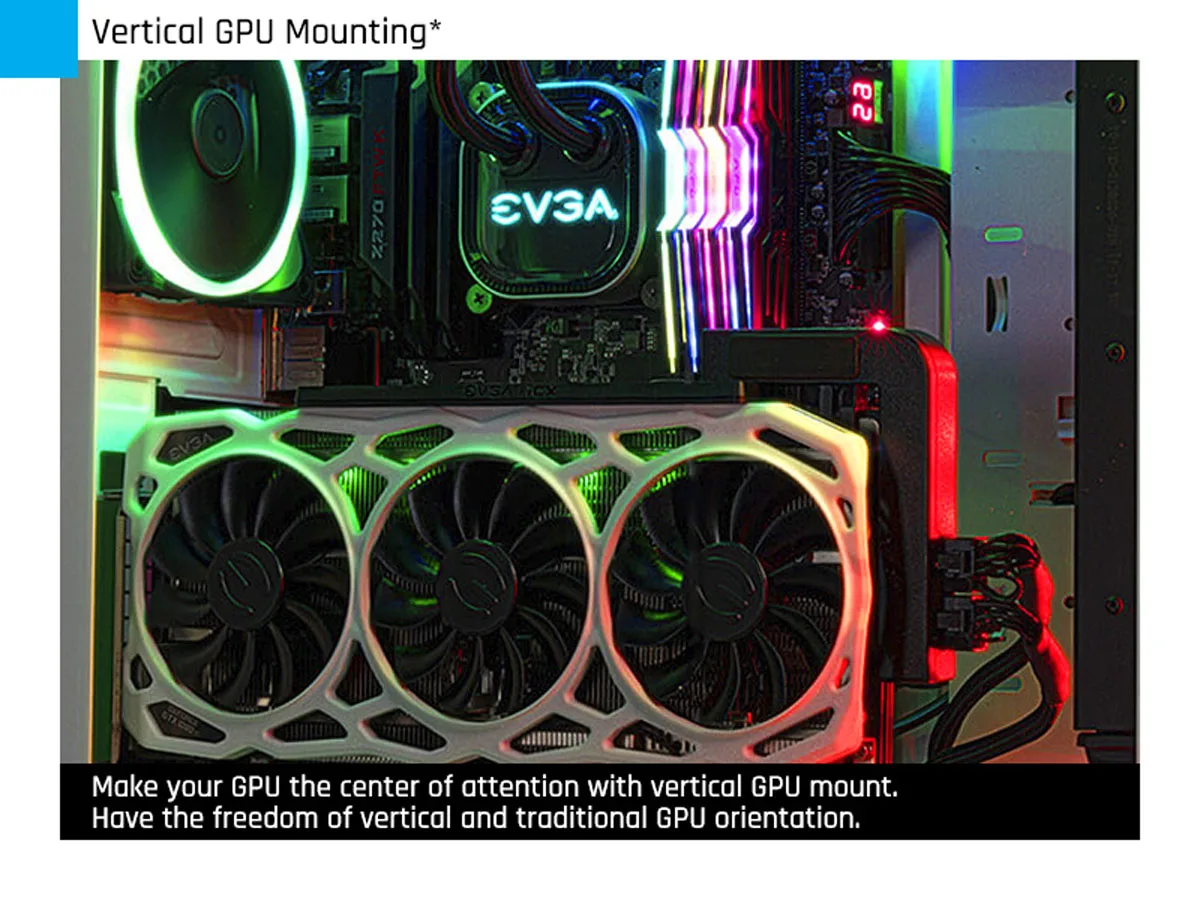 Key Features:
Up to 3 Sided Tempered Glass – Beautiful tempered glass side and front panels make the DG-7 series the perfect case to show off your components.
Vertical GPU Mounting (Optional) – Make your GPU the center of attention with vertical GPU mount.
Full RGB Control – RGB lighting and control board give you the control to sync up all RGB lighting in your system.
K-Boost for Optimum Performance – Get the most out of your system at the touch of a button. K-Boost features one button overclocking for the CPU and GPU
Convenient and versatile to build – Built in cable management, covered PSU shroud, and hidden hard drive trays for a clean and easy build. Supports up to 7 case fans, fully compatible with 360mm, 280mm and 120mm radiators.
DG Tuner Software Support – Allows you to fully control the RGB lighting in your case.
3 Year Warranty
There are several versions of the DG-7.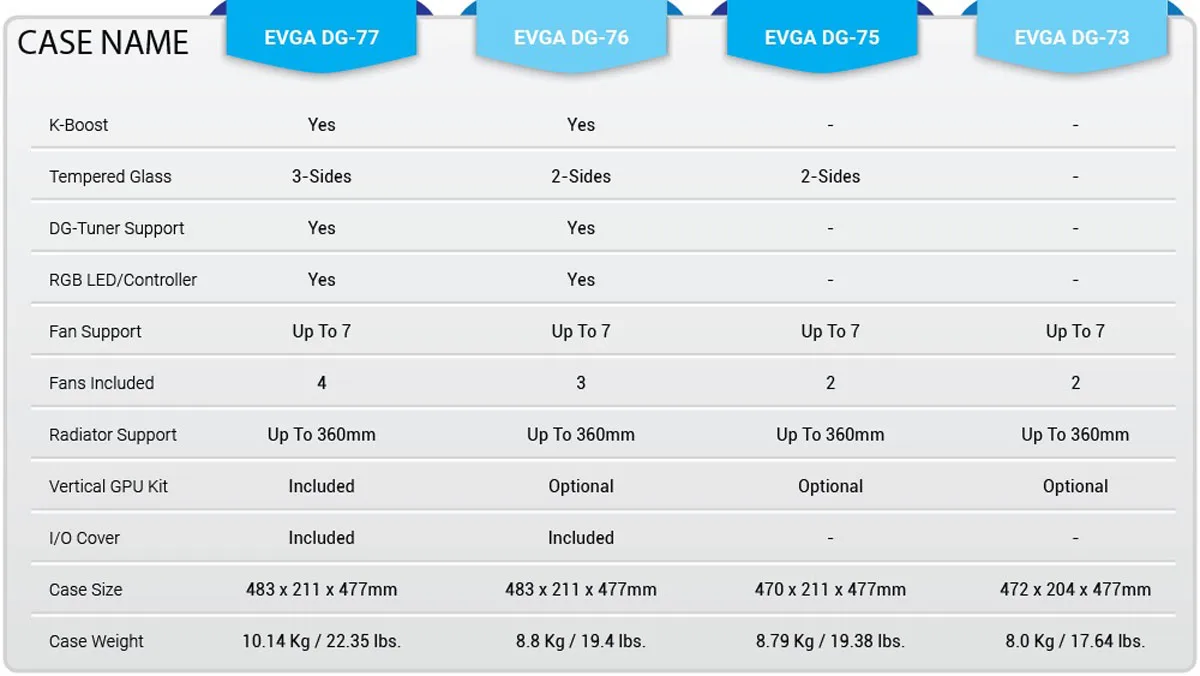 Learn more and preorder now at https://www.evga.com/articles/01157/evga-dg-7-gaming-cases/ We hope to bring you a review of this case.
Happy Gaming!