The UK based independent game publisher, The Irregular Corporation, today announced that EVGA has joined the PC Building Simulator project as a partner. EVGA creates high-performance components for PC enthusiasts.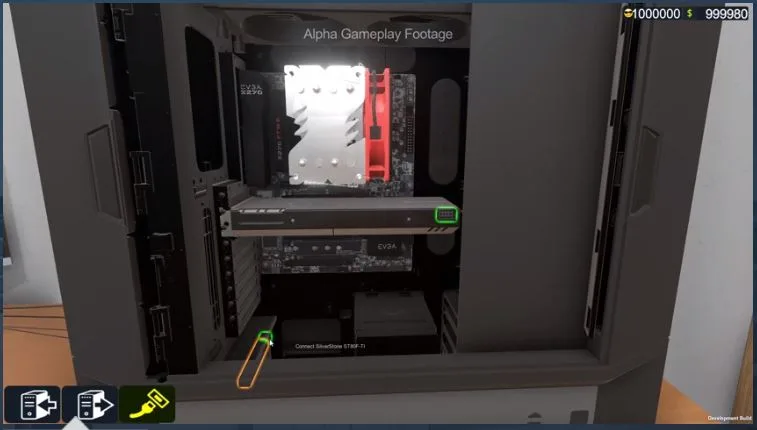 The following components will be accurately recreated and available for PC Builder's to use in the simulation at launch or shortly after:
DG-8 line of cases
DG-7 line of cases
SuperNOVA line of PSUs
GeForce 10 family of GPU's
The game puts players in the shoes of a PC builder, working within their own shop to create fully functioning gaming PC's. The game features a large array of detailed and accurately rendered components from motherboards to CPUs that respond just as they would in real life, players have the ability to experiment with the installation of these components while fully animated installations let the players see exactly where each part slots into the computer.
The game provides a tutorial system, which guides players step by step through the PC building process. Using detailed instructions, the simulator explains each component and function and allows players the freedom to preview their own creations and play independently when they feel they are able.
PC Building Simulation will be going into Early Access on March 27th. You can add PC Building Simulator to your wishlist today http://store.steampowered.com/app/621060/PC_Building_Simulator/,
For more information on PC Building Simulator, please visit: http://www.pcbuildingsim.com/ or follow PC Building Simulator on Twitter, YouTube and Facebook for the latest news and updates.
We'd love to see PC Builder in VR!
Happy Gaming … and PC building !