Our friends at AMD have just released the eagerly anticipated RX 6000 series in a streamed event that you can watch here if you missed it at 12 noon EDT. The Radeon RX 6800 is set to compete with the just released GeForce RX 3070 and it will cost $579, the Radeon RX 6800 XT appears to compete with the RTX 3080 and will cost $649, and their new Radeon Flagship RX 6900 at $999 appears to trade blows with the $1499 RTX 3090. It is awesome to see AMD competing with NVIDIA again at the high end, and a big congratulations to them! When there is competition, all of us gamers win.
The RX 6800 cards are set to launch and be available on November 18, and the flagship card will launch on December 8. We cannot wait! And we hope to bring you timely reviews. In the meantime, you can check out their full press release. Here is what we received as a synopsis from AMD and the images are from the Radeon 6000 series press deck and from the stream.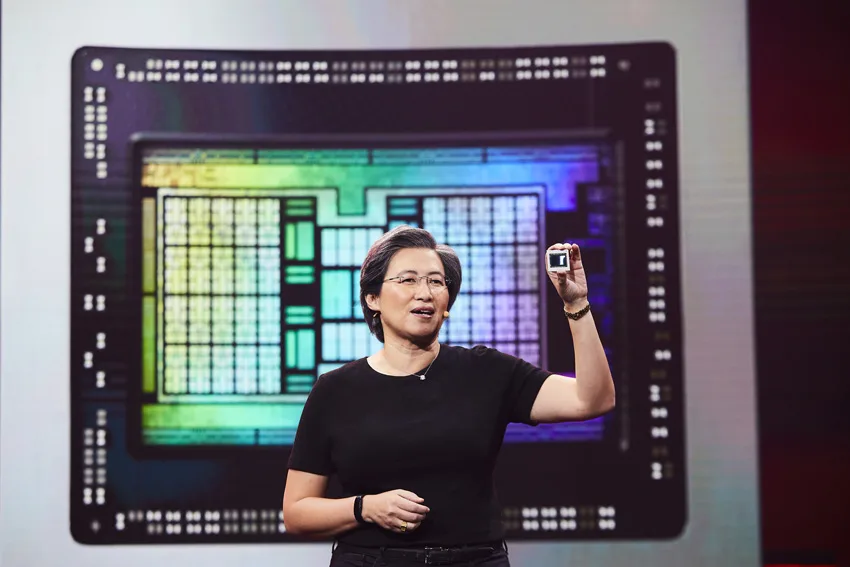 Today, AMD unveiled the AMD Radeon RX 6000 Series graphics cards, delivering powerhouse performance, vivid visuals, and must-have features that set a new standard for enthusiast-class PC gaming experiences.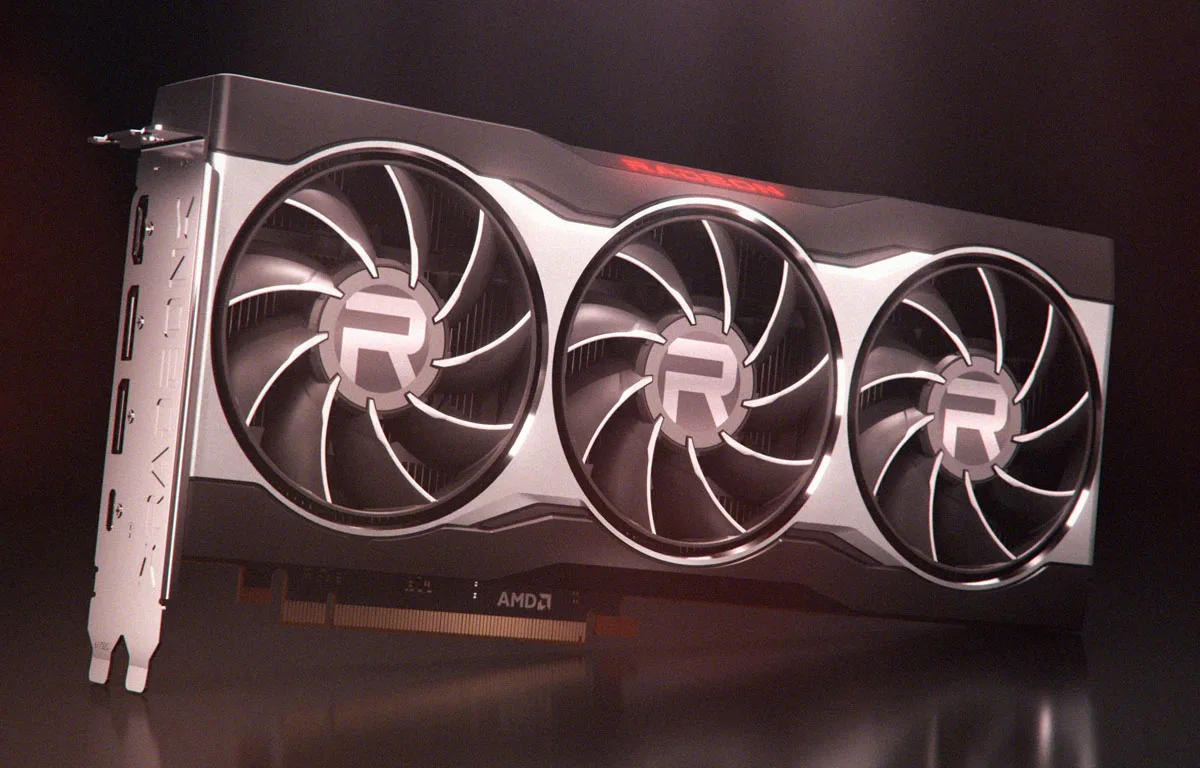 Representing the forefront of extreme engineering and design, the AMD Radeon RX 6000 Series includes the Radeon RX 6800, Radeon RX 6800 XT, and the new flagship Radeon RX 6900 XT – the fastest AMD gaming graphics card ever developed.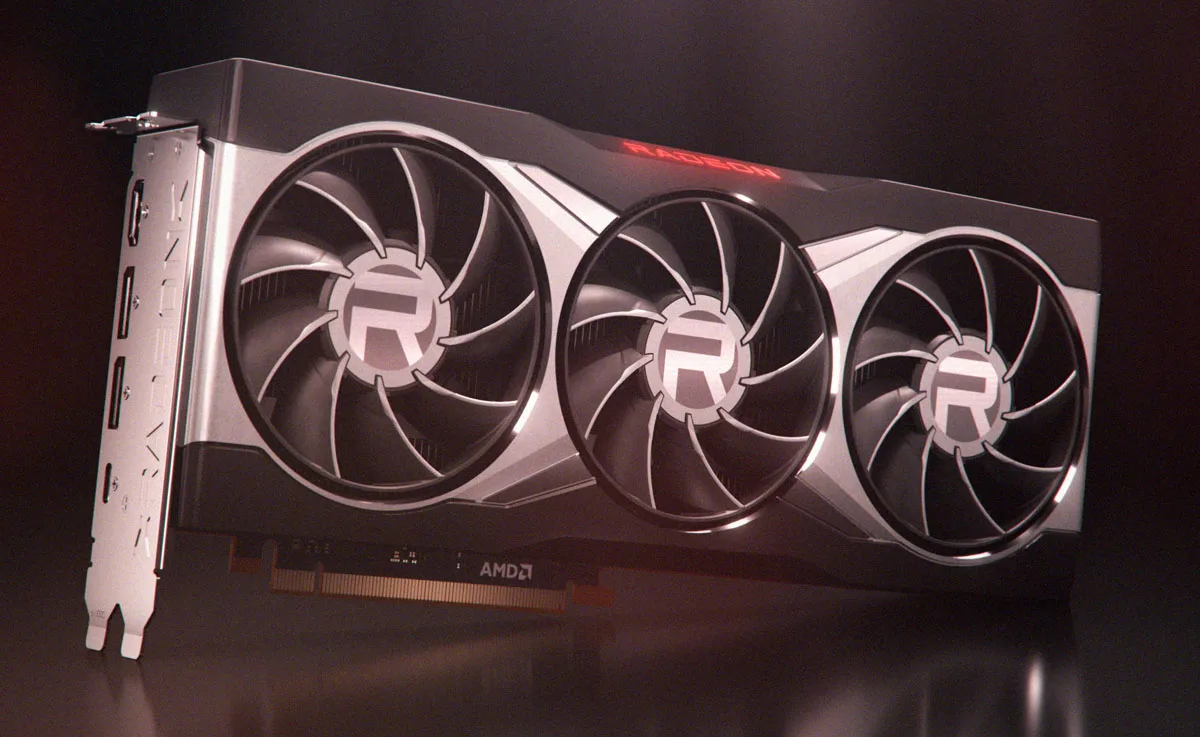 AMD Radeon RX 6000 graphics cards are built upon groundbreaking AMD RDNA 2 gaming architecture – a new foundation for next-generation consoles, PCs, laptops and mobile devices – delivering up to 2X higher performance and up to 54 percent higher performance-per-watt compared to AMD RDNA-based graphics cards. It also includes new AMD Infinity Cache technology that delivers up to 2.4X greater bandwidth-per-watt versus GDDR6-only AMD RDNA-based architectural designs.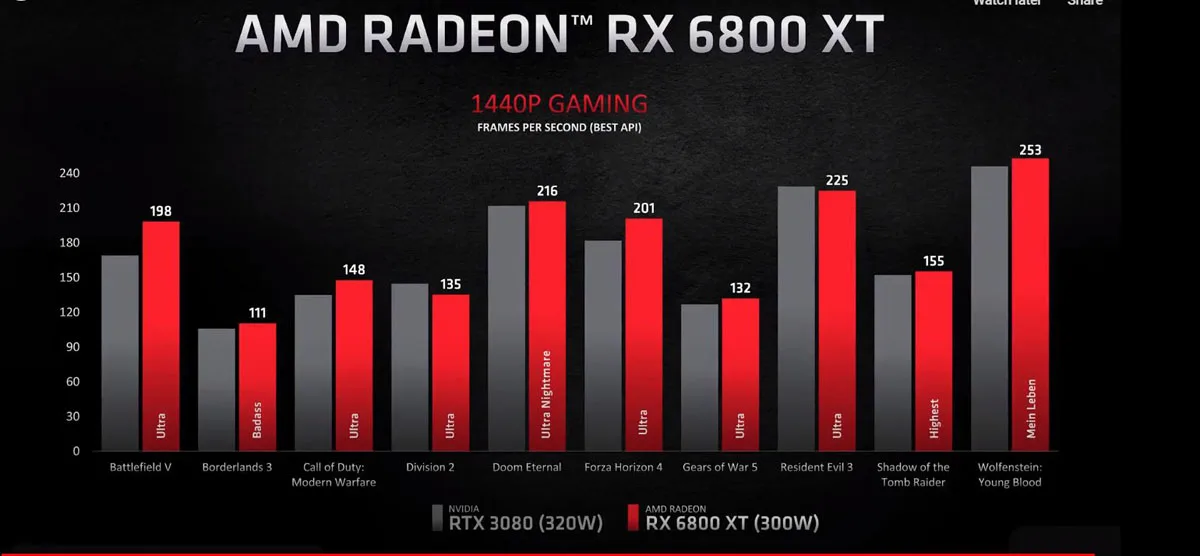 Featuring high-bandwidth PCIe 4.0 technology and 16GB of GDDR6 memory, the Radeon RX 6000 Series was designed to power the most demanding AAA games at 4K resolution with the highest possible settings.
AMD Radeon RX 6800 and Radeon RX 6800 XT graphics cards are expected to be available from global etailers/retailers and on AMD.com beginning November 18, 2020, for $579 USD SEP and $649 USD SEP, respectively. The AMD Radeon RX 6900 XT is expected to be available December 8, 2020, for $999 USD SEP.
For more details on the AMD Radeon RX 6000 Series, check out the press release.
###
Happy Gaming!