Intro
T-FORCE ZEUS Notebook SO-DIMM 3200MHz DDR4 2x32GB Kit Memory Review – Turning a basic 12GB Notebook into a Workstation?
T-FORCE ZEUS memory is a fast high-capacity 32GBx2 gaming SO-DIMM 3200MHz DDR4 notebook memory kit for $289.99 that we received from TeamGroup to see if 64GB brings anything extra for notebook users over 12GB of system memory.  We want to see if a storage and memory kit upgrade can bring extra performance to our basic $599 budget 1080P 17″ HP by2053cl notebook.  Is it possible to turn a budget notebook into a workstation?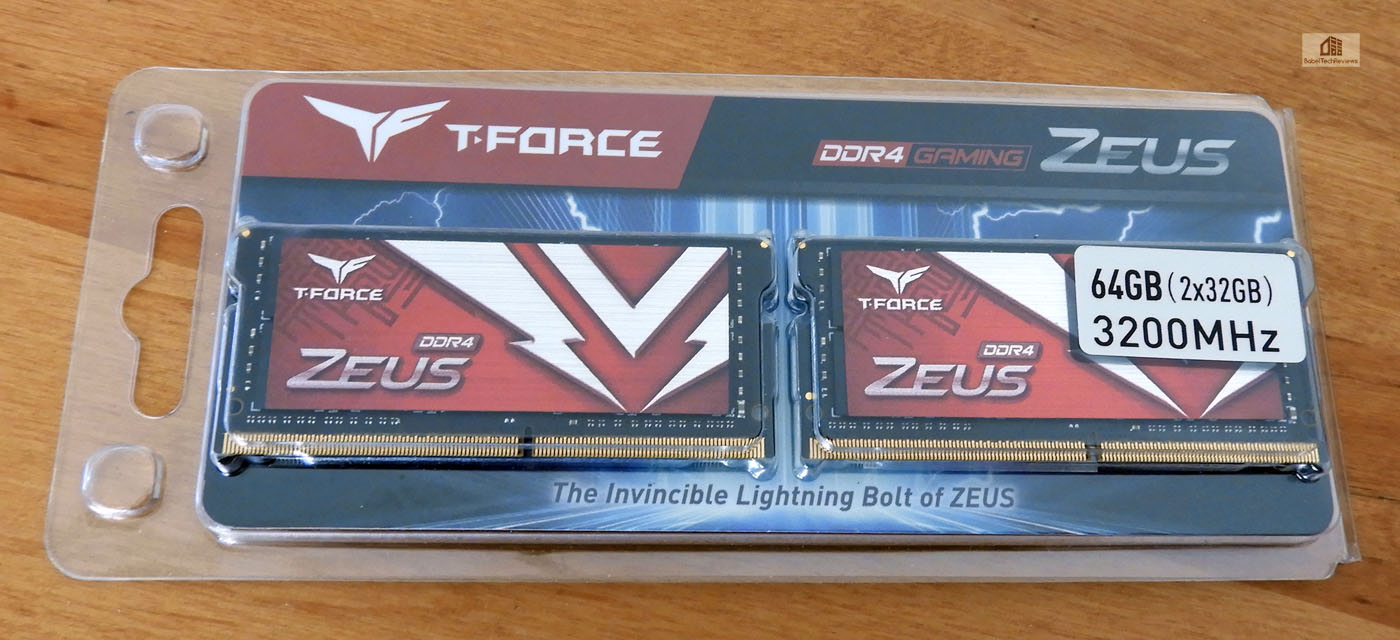 BTR currently uses a very basic 1080P HP 17.3″ notebook with an Intel i5-10210U, a 1TB Hard Drive, and 12GB 2666MHz DDR4 that sells on Amazon for $699, $100 more than we paid for it at Costco last year.  The i5-10210 is a quad-core 10th generation i5 Intel CPU with hyperthreading and it is a capable mobile CPU with a 1.6GHz base frequency that Turbos up to 4.2 GHz with 6 MB L3 cache.  The HP notebook is sold inexpensively since it comes standard with a painfully slow 1TB 5400 rpm HDD and a barely acceptable 12GB (8GB+4GB) system RAM.
For years, 16GB RAM has been considered the optimum capacity for high-end desktop PC gaming and 8GB was considered sufficient for notebook PCs.  We have found that 8GB is no longer ideal as we experienced slowdowns with our old notebook as it was used for all of our writing, office, photoshop, EXCEL, Word, presentation, and Internet needs including using WordPress to write BTR reviews.  Our 10-year old Dell Workstation notebook needed replacement as it was literally falling apart so we purchased a budget $599 17″ HP by2053cl notebook after doing our research.

Since our HDD based HP notebook took about 2 minutes to set up Windows, the first thing we did was to add a 480GB Kingston A-1000 NVMe2 SSD which became our main boot drive, and the 1TB 5400 rpm HDD was relegated to storage.  Now our notebook sets up Windows 10 in just a few seconds.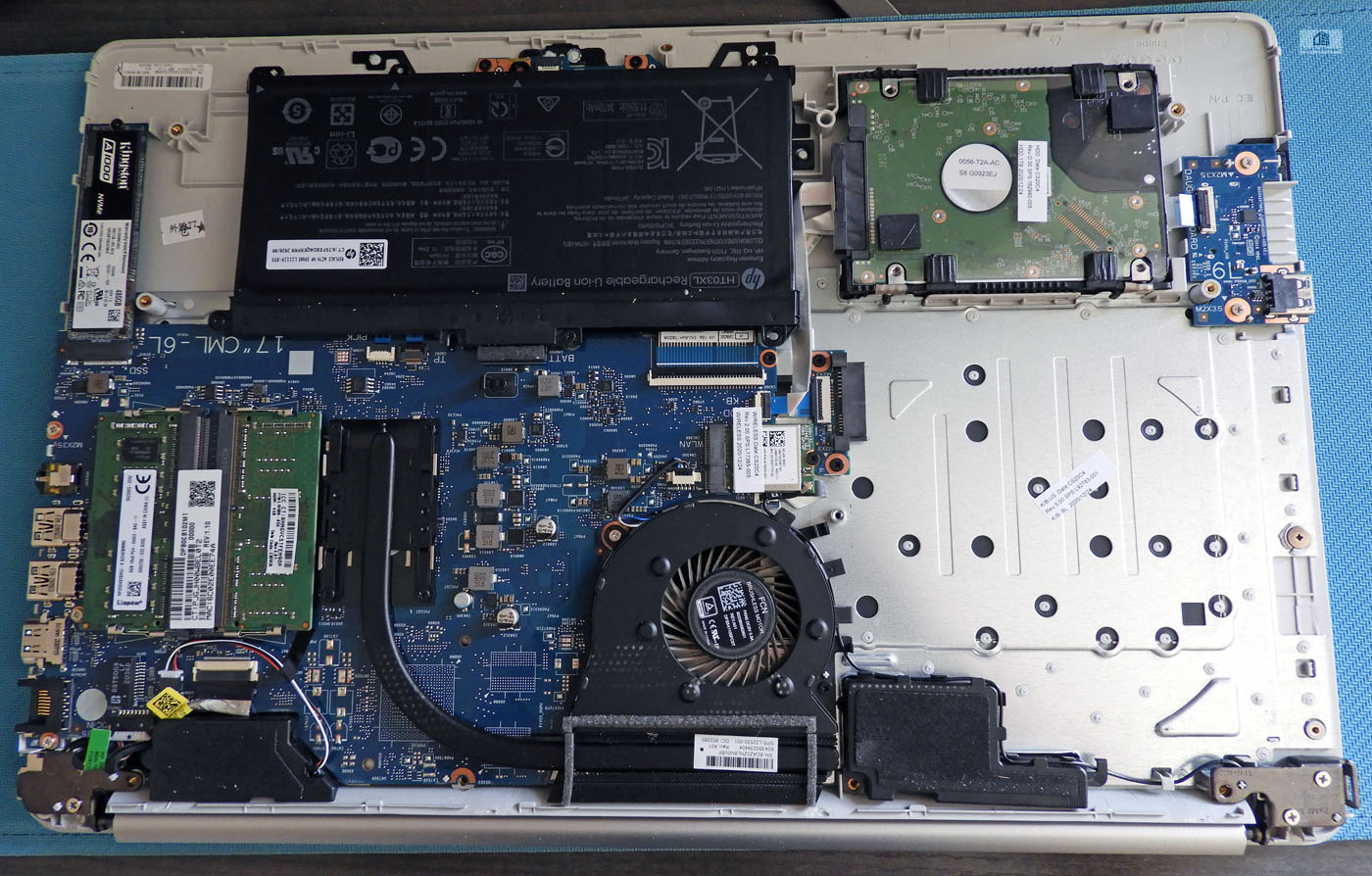 The standard 12GB memory configuration for our HP notebook consists of 8GB Kingston DDR4-2666MHz and 4GB Micron DDR4-3200MHz both running at 2666MHz.  12GB of system RAM is a solid upgrade over the 8GB of our old Dell PC and we rarely encounter slowdowns except when editing very large Photoshop images.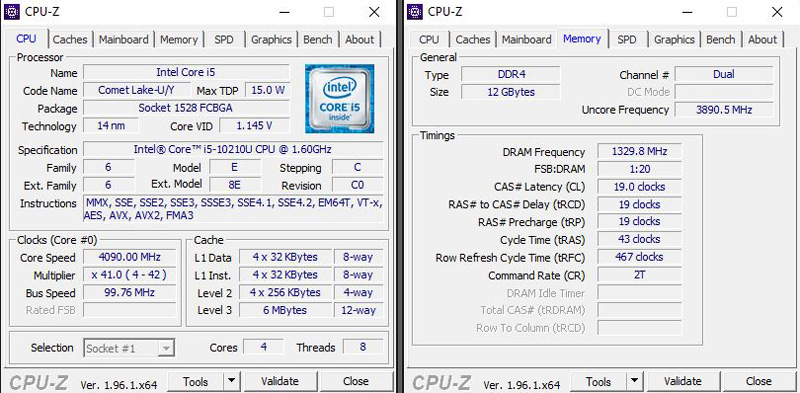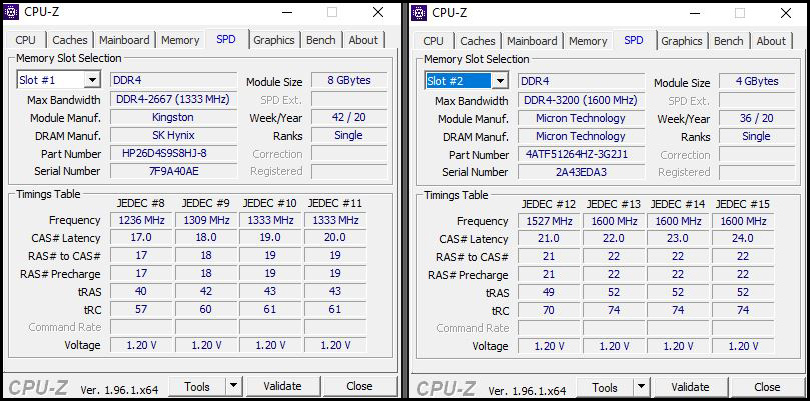 Recently some gamers appear to promote 32GB as the new 16GB as necessary for "future proofing".  It is true that if a gamer multitasks while gaming – perhaps content streaming or creation, downloading/uploading, or with memory intensive programs working in the background – then perhaps 16GB may not be enough.  And extreme gamers who are aiming for photorealism by modding games using ultra high textures may need more than 32GB of RAM.  However, our notebook uses Intel CPU integrated graphics and is unsuitable for playing modern games at 1080P, so we will focus on office tasks including using Photoshop, Word, EXCEL, and Internet browsing, as well as on light workstation tasks.
From our testing with Ivy Bridge, Haswell, Skylake, Coffee and Comet Lake platforms, using fast DDR over slower DDR brings only limited performance improvements for a few CPU-dependent games.  However, we found that using faster memory results in extra overall performance gains for many other tasks and applications.  Unfortunately, HP does not allow faster memory in our notebook's BIOS, so we had to run our ZEUS SO-DIMM 3200MHz at 2666MHz.  If we had picked the memory, we would have chosen a ZEUS 2666MHz kit which is a little less expensive than the 3200MHz kit.
Testing Platform and ZEUS SO-DIMM DDR4 Notebook Memory Specifications
Our testing platform is a very recent clean installation of Windows 10 Pro 64-bit using our 1080P 17″ HP by2053cl notebook with the Kingston A-1000 NVMe2 SSD as primary C: drive.  The settings, benchmarks, testing conditions, and hardware are identical except for the two DDR4 kits being compared – the 64GB ZEUS DDR4 3200MHz and the 12GB (8GB Kingston + 4GB Micron) mixed memory kit.  All DDR speeds are locked by the HP's BIOS to 2666MHz.
Here are the ZEUS DDR4 SO-DIMM specifications from TeamGroup's website.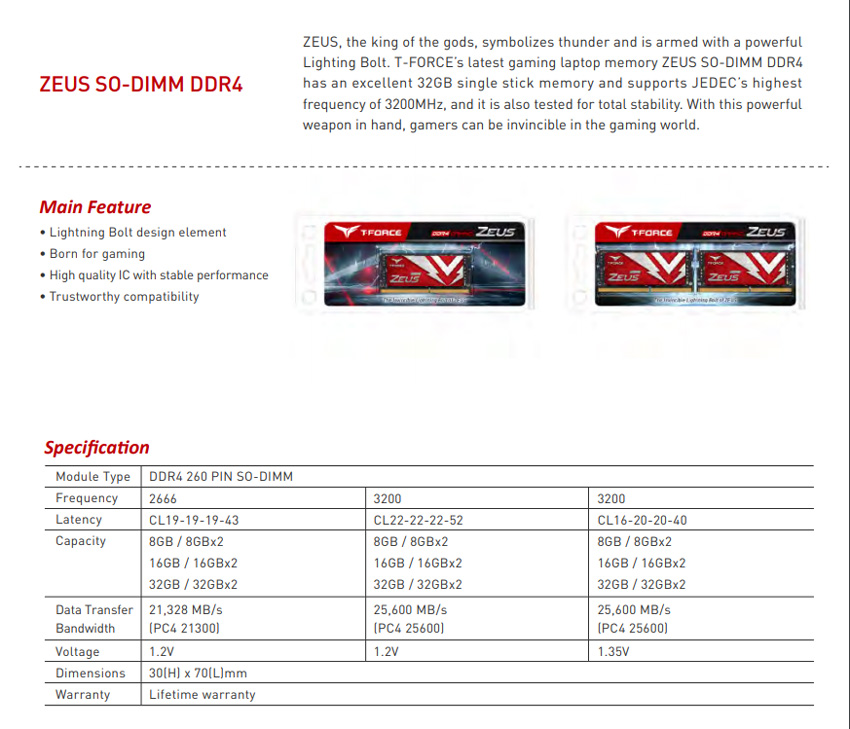 The ZEUS DDR4 defaults to 2666MHz in the HP notebook's BIOS and the timings are set almost identically to the mixed memory at 19-19-19-44.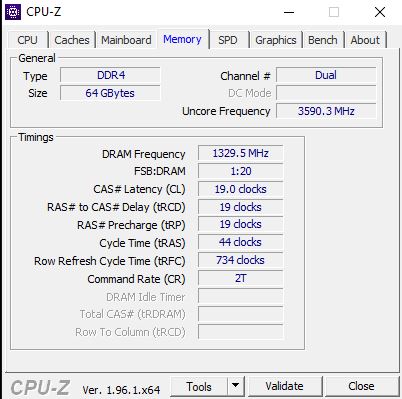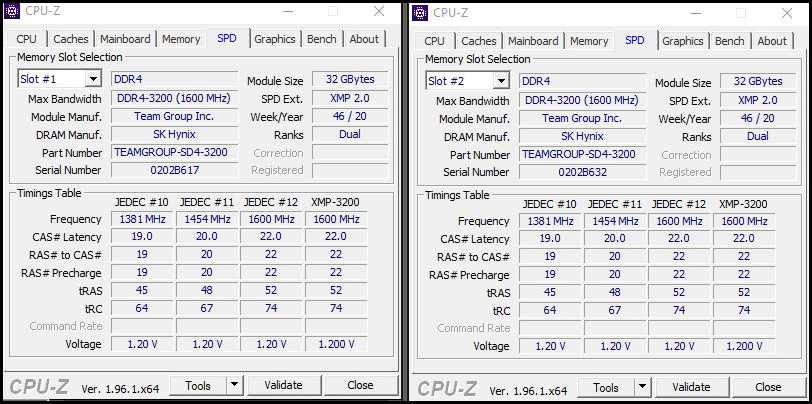 We will compare the performance of both DDR4 kits – the 12GB Mixed Memory at 2666MHz and the ZEUS 64GB at 2666MHz to chart the effects of high capacity memory on the performance of one modern game benchmark's 5 loading levels, Final Fantasy XIV Stormbringers, at 1920×1080 resolution.  We also benchmark using many of the recognized memory and CPU related benchmarking tools including AIDA64, SANDRA, RealBench, PCMark 8 and 10, Cinebench, Novabench, and Workstation3 SPEC.
Team Group offers a lifetime warranty for their T-FORCE desktop and notebook memory.
Let's unbox the memory kit on the next page and take a closer look.