The GPU wars continue with the AMD Radeon RX 7800 XT and RX 7700 XT coming to take on the RTX 4070 and RTX 4060 Ti 16GB. The RX 7800 XT and RX 7700 XT have more than enough power to jump to a very competitive list of the best graphics cards in their cost bracket. The RX 7700 XT will be exclusively available through board partners like Amazon or Newegg. The RX 7800 XT, however, will debut as a reference model through the official AMD store and with board partners. We will be taking a look at both in this review.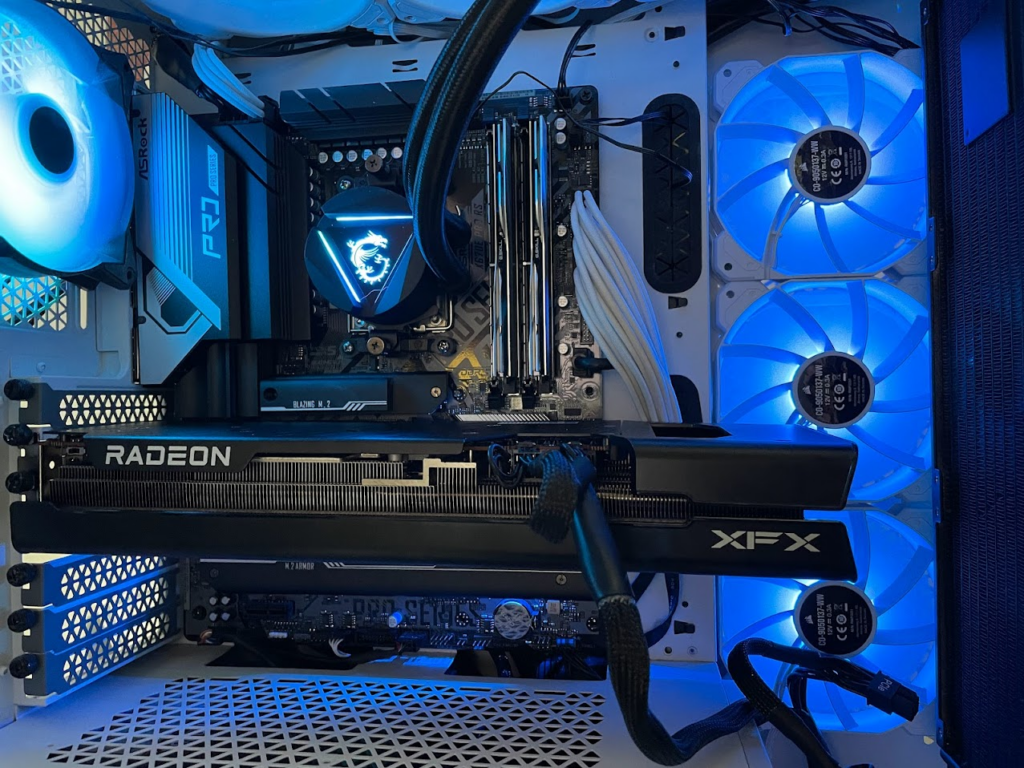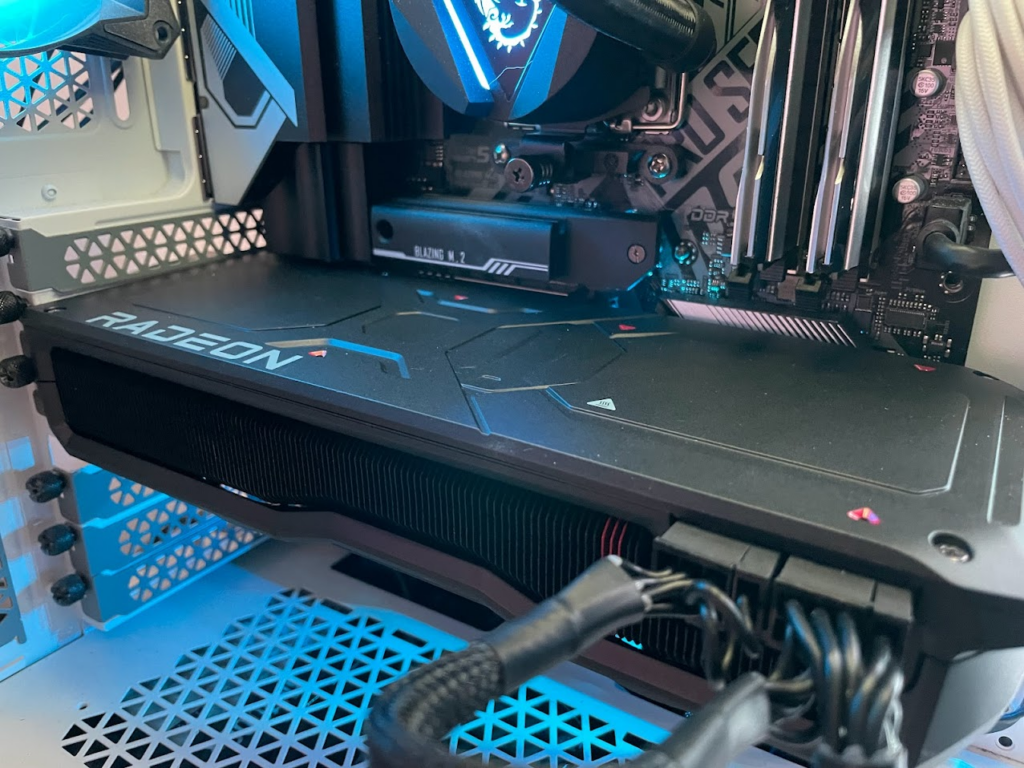 We received the AMD Radeon RX 7800 XT and XFX RX 7700 XT QICK 319 last week from AMD and have been comparing them in our test bench focusing on raw performance and comparing them directly with their competitors. We received an XFX RX 7700 XT QICK 319 that will cost $459.99 and it launches today. The $499 7800 XT also launches today – with both offering Starfield to make the deal even more compelling.

As you will see AMD is here to play and fiercely sets these GPUs at the top of gamer's lists. With some significant leads in performance when compared to thier direct competitors. Both the 7700 XT and 7800 XT have many of the same software and hardware features that can often sway many purchasing decisions like FSR 3 and AV1 encoding, but they still struggle to compete in games that feature rasterization.
Features & Specifications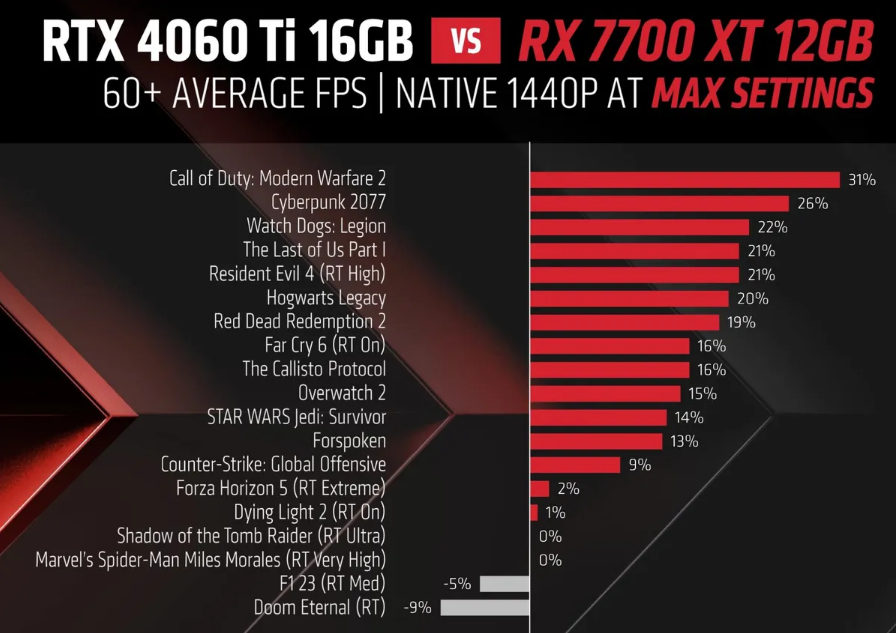 Nvidia's offerings around this price point left gamers less than impressed with lower VRAM and higher pricing. Although we loved the features like DLSS 3 and rasterization performance, which may be deal breaker for some gamers who want to experience this.

However, pricing was high for raw performance received for non-rasterized games and AMD is on the right path to briging pricing in line. Only gamers can decide if price-to-performance gains here are worth the cost of entry.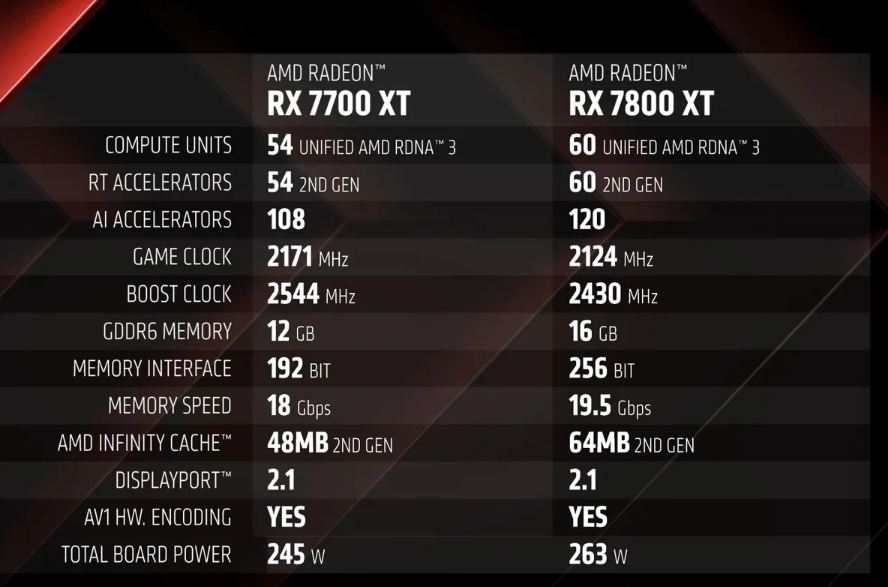 AMD is also launching FSR 3 today, September 6th. Purists who do not like upscaling will brush this aside but the latest version of the AMD's upscaling tech is competing directly with DLSS 3 as it also includes frame generation. As you recall, frame generation is the killer feature that lets us wholeheartedly recommend Nvidia's offerings for the 40 series of GPUs.

AMD's FSR 3 includes "Fluid Motion Frames" (frame generation) and "Native Anti-Aliasing," an FSR mode to sharpen anti-alias games instead of upscaling. This is very exciting and a tech many raw performance enjoyers can fully employ without losing fidelity.


AMD's FSR 3 will be available for Avatar: Frontiers of Pandora, Forspoken, Cyberpunk 2077, Immortals of Aveum, Warhammer 40,000: Space Marine 2, Frostpunk 2, Squad, Starship Troopers: Extermination, Black Myth: Wukong, Crimson Desert, and Like a Dragon: Infinite Wealth. The feature does not launch with Starfield today which only features FSR 2 and this is a miss in our book, It would have been amazing to bundle these GPUs alongside the tech launch. We will be testing this feature post-launch alongside Nvidia's offerings.

Alongside FSR 3, Hypr-RX is also launching. This is a toggle that can automatically turn on FSR, Radeon Anti-Lag, Radeon Boost, and other image processing techniques within AMD's software for gamers.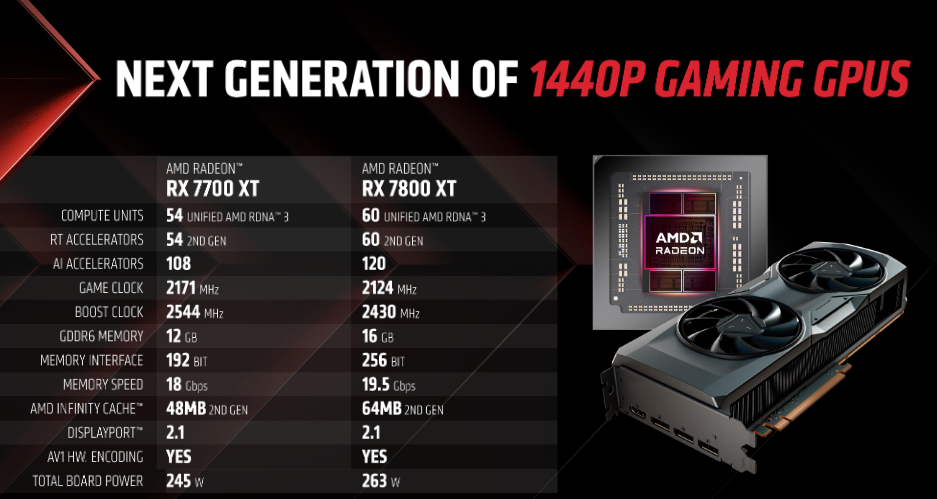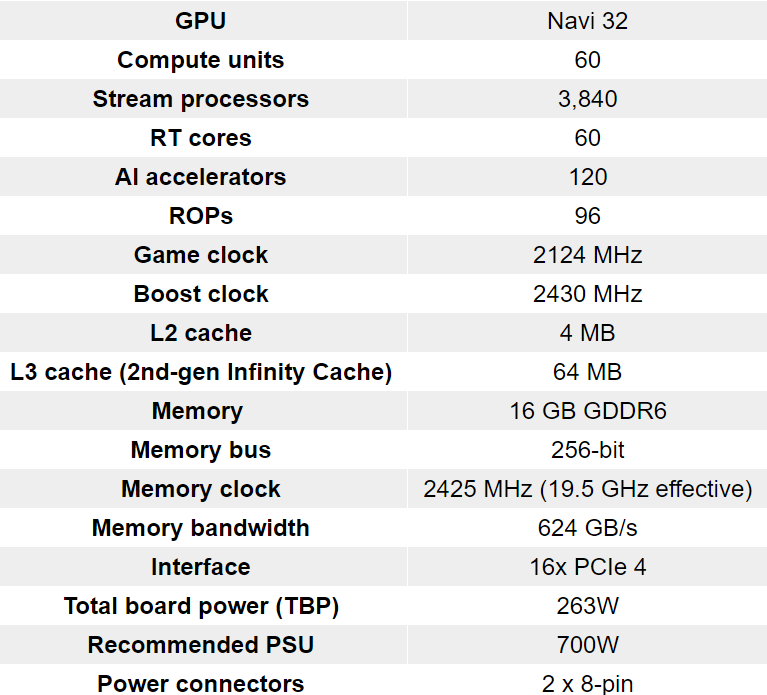 Let's take a look at performance and unboxing