The Stream Storm Hits the Screens – 2019/2020
Netflix has had over 10 years to learn how to make OTT streaming look easy, capturing 158.3M subscribers in 190 countries (60M in the US).
It looks like an easy business – run around with stars, invest a little money (O.K., lots), invest a little more and rake in Emmy's, Oscars, Golden Globes and other trophies … all while sending stuff out to bingers around the world.
It looked so good, so easy that FANG/BAT (Facebook, Amazon, Netflix, Google/Baidu, Alibaba and Tencent) entered the fray, convincing people to cut/shave their cable service for better content and the ability to rule their own entertainment time/location.
In the US; CBS, ABC, HBO, Disney and Hulu decided it was better to reinvent themselves rather than let someone else take their business, so the creative folks decided to take on the tech firms:
CBS rolled out CBS All Access at $6 a month but most people hardly noticed.
AT&T went way into the red (biggest debt in corporate history) to buy Warner Media and HBO and rolled out HBO Max for $15, holding back Warner content for their AT&T TV later this year.
Disney's Iger picked up 20th Century Fox to add to its entertainment kingdom – Lucasfilms (Star Wars), Pixar, Marvel, ESPN and Hulu. All the family content was placed under the Disney + umbrella, all the adult content into Hulu and sports was kept with ESPN. Iger shook people up, offering the industry's richest family content library for $7 and the whole enchilada (Disney +, Hulu, ESPN+) for $13!
Apple snuck in with a modest investment (a few billion doesn't go far today) in high-end family content. The See, Snoopy in Space, Helpies, Evening Show and others were packaged for $5 along with separate gaming and print packages to convince their 100M global loyalists that getting free content with a device upgrade is a good thing. Of course, a big bundle of video, games, reading isn't out of the question.
Disney showed they know what attracts eyeballs with the Star Wars take-off, Mandalorian, and several other new content surprises folks had to see. They snapped up 10M subscribers in Canada, US, Netherlands, New Zealand and Australia. The rest of the world will be this year, next.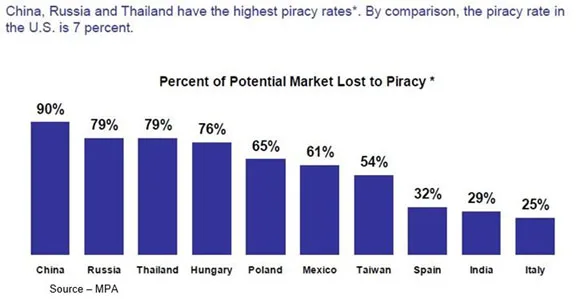 Oh yes, they had the dubious honor of the industry's second largest pirating audience behind HBO's Game of Thrones (GoT). With the $108B debt their AT&T parent has along with the need to heavily invest in its 5G infrastructure, that will never happen … again!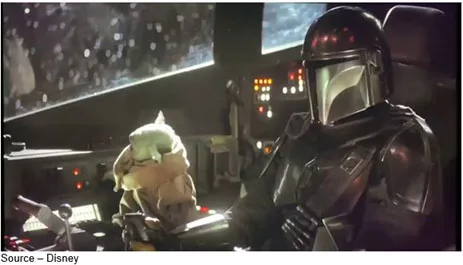 Showing off their entertainment chops, Disney also introduced Baby Yoda in Mandalorian that set the internet on fire as "everyone" searched to buy the gotta'-have, doe-eyed creature. (One gal offered up a kidney, even though it won't be available until later this year … nasty Bob, nasty!)
People are getting more great content and taking advantage of it (online viewing is up 15 percent this year) along with the frustration of finding something to watch.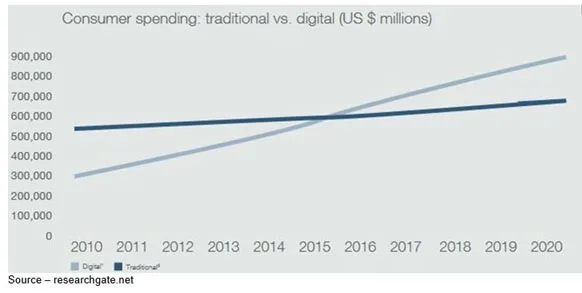 In addition, when you add them all up along with your internet/wireless connection, you're paying more than your old cable bundle!
Do you think people care about AT&T's TV bundle (probably free for a year if you sign up for phone service with them) and even hanging onto HBO Max? Nope!
Internationally, Comcast; Sky; BBC; Hotstar; ALTAValaji; Voot; Canal+; IMDb Freedive and hundreds of good, bad, so-so regional, national and local streaming services have begun hitting the airwaves … it's going to get messy!
With all of the monthly subscription costs, folks are looking for anywhere, anytime entertainment bundles that are priced right (free). People will find options like Tubi, Pluto, Xiao, Vudu, Crackle, Plex and other ad-supported streaming services this next year–especially since they will have fewer ads per hour than traditional TV and more targeted/personalized ads.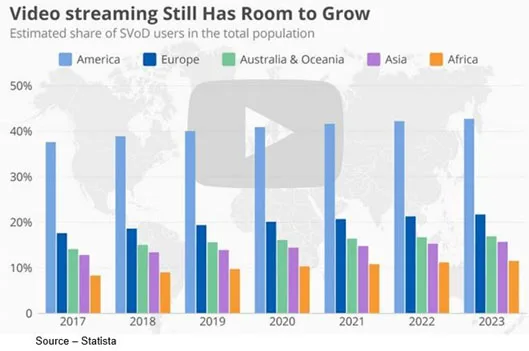 Expect to see streaming subscriptions grow over the next few years while pared-down cable services become super aggregators to give people one, easy-to-use UI to entertain themselves; and yes…subscription costs will rise!
# # #
Andy Marken – [email protected] – is an author of more than 600 articles on management, marketing, communications, industry trends in media & entertainment, consumer electronics, software and applications. Internationally recognized marketing/communications consultant with broad range of technical and industry expertise especially in storage, storage management and film/video production fields. Extended range of relationships with business, industry trade press, online media and industry analysts/consultants.