The RTX 2060 SUPER vs. the Liquid-cooled RX Vega 64 Overclocking Showdown with 40 Games
This overclocking showdown is a follow-up to the RTX 2060 SUPER Founders Edition (FE) review where we are now focusing on its overclocked performance versus the overclocked liquid-cooled RX Vega 64. Today, we have optimized and maxed-out our RTX 2060 SUPER and RX Vega 64 overclocks with all performance options set to their highest limits to get the maximum performance from each card.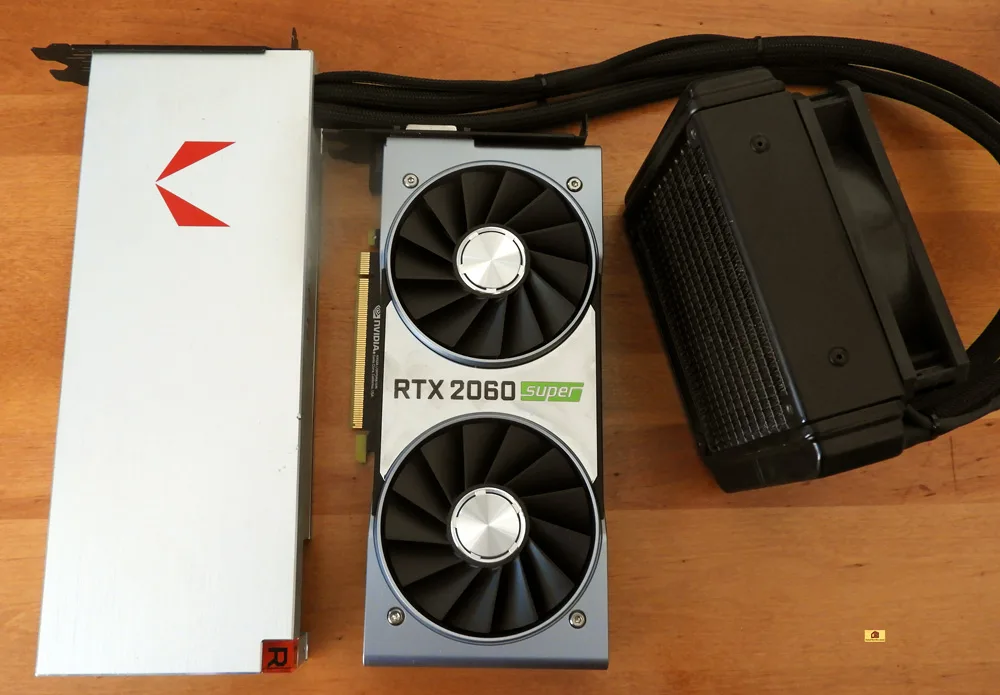 At stock, the RTX 2060 FE won the majority of the 40 games we tested over the liquid cooled RX Vega 64. So now we will overclock both cards manually each as far as they will go to see where they stand in relation to each other fully overclocked.
The RTX 2060 SUPER OC
In our original review of the RTX 2060 SUPER this week, we did not have time to overclock it. After much testing, we settled on a +150MHz offset to the core which allows it to reach 2055MHz when cold, but it actually averages 1995MHz under full load in gaming. The core speed drops down to 1980MHz when temps hit 80C with the stock fan profile. So we set a custom fan profile which allows the card to reach 75% fan, and the Boost settles in between 1995MHz to 2010MHz which was a little lower than we had hoped for.
The RTX 2060 SUPER is reasonably quiet with the stock fan profile at stock settings, but it gets a bit more noticeable when it is fully overclocked with the fan allowed to reach 75%. We also benchmarked in a cool room (below 74 F). Our memory overclock was good and we achieved a +900MHz offset to the GDDR6. We found that +950MHz was also possible, but the performance stopped increasing over 900MHz; and at +1000MHz it began artifacting.
The Gigabyte Liquid-cooled RX Vega 64 OC
AMD's premium liquid-cooled RX Vega 64 is overclocked from the factory and much faster than the reference version which easily throttles, and it is also faster than many aftermarket Vega 64s. Our overall stock-clocks average around 1678MHz and it does not throttle at all under full gaming load in a cool room.
We set our RX Vega 64's power limit to +50% which pushes the power draw way up, but it achieves maximum overclocked performance higher than any kind of undervolting or fine-tuning allows since this premium Vega 64 is already overclocked and pre-tuned from the factory.
Our particular RX Vega 64 achieves maximum performance with brute force and with the highest voltage. Under normal gaming, we always take a slight performance hit and undervolt, but for this overclocking showdown we wanted maximum performance at any costs.
We settled on a 2.0% overclock to the core for an overall average above 1716MHz , and with its HBM2 memory clocks overclocked +110MHz from its stock 945MHz to 1055MHz. After nearly two years of gaming, it can no longer maintain the 1080MHz memory clocks that we once achieved.
Our last overclocking showdown was between the liquid cooled Vega 64 and the RTX 2070 Founders Edition in February. This time, we cooled our room down below 72 F to avoid as much thermal throttling as possible in our high desert heat, and we notice that we got slightly better overall overclocked performance increases this time.
Testing Platform
We test 40 games and 3 synthetic benchmarks at 1920×1080 and at 2560×1440. In addition, Hitman 2 and Total War: Warhammer II are benchmarked on DX11 and on DX12. Our latest game is Anno 1800.
Our testing platform is a recent install of Windows 10 64-bit Home Edition, and we are using an i7-8700K which turbos all 6 cores to 4.8GHz, an EVGA Z370 FTW motherboard, and 16GB of XTREEM DDR4 at 3866MHz. The games, settings, and hardware are identical except for the cards being compared.
Before we run our overclocked benchmarks, let's check out the test configuration.
Test Configuration – Hardware
Intel Core i7-8700K (HyperThreading and Turbo boost are on to 4.8GHz for all cores; Coffee Lake DX11 CPU graphics).
EVGA Z370 FTW motherboard (Intel Z370 chipset, latest BIOS, PCIe 3.0/3.1 specification, CrossFire/SLI 8x+8x), supplied by EVGA
T-FORCE XTREEM 16GB DDR4 (2x8GB, dual channel at 3866MHz), supplied by Team Group
Gigabyte liquid-cooled RX Vega 64 8GB, at stock LC clocks and overclocked
RTX 2060 SUPER 8GB Founders Edition, at stock FE clocks and overclocked, on loan from NVIDIA.
2 x 480 GB Team Group SSD; One for Radeon and one for GeForce
1.92 TB San Disk enterprise class SSD
2 TB Micron 1100 SSD
Seasonic 850W Gold Focus power supply unit
EVGA CLC 280mm CPU water cooler, supplied by EVGA
EVGA NuAudio soundcard, supplied by EVGA
Edifier 1280T powered speakers
EVGA DG-77, mid-tower case supplied by EVGA
Monoprice Crystal Pro 4K
Test Configuration – Software
GeForce 431.16 WHQL drivers are used for the RTX 2060 SUPER.
AMD's Adrenalin Software 19.6.3 is used for the liquid cooled RX Vega 64.
VSync is forced off.
AA enabled as noted in games; all in-game settings are specified
Gaming results show average frame rates in bold including minimum frame rates shown on the chart next to the averages in a smaller italics font. OCAT uses .1ms frametime measurements for the minimums also shown in italics.
Highest quality sound (stereo) used in all games.
Windows 10 64-bit Home edition latest version (v1903) and fully updated. All DX11 titles were run under DX11 render paths. DX12 titles are generally run under the DX12 render path unless performance is lower than with DX11. Three games use the Vulkan API.
Latest DirectX
All 40 games are updated to their latest versions at time of publication.
Wattman MSI Afterburner, latest beta.
OCAT, latest version
Fraps, latest version
Heaven 4.0 Unigine benchmark
40 PC Game benchmark suite & 3 synthetic tests
Synthetic
Firestrike – Basic & Extreme
Time Spy DX12
Superposition
DX11 Games
Grand Theft Auto V
The Witcher 3
Fallout 4
Rainbow Six Siege
Overwatch
For Honor
Ghost Recon Wildlands
Mass Effect: Andromeda
Prey
ARK: Survival Evolved
Project CARS 2
Middle Earth: Shadow of War
Total War: Warhammer II
Destiny 2
Star Wars: Battlefront II
Monster Hunter: World
Kingdom Come: Deliverance
Final Fantasy XV
Far Cry 5
Conan: Exiles
F1 2018
Assassin's Creed: Odyssey
Call of Duty: Black Ops 4
Hitman 2
Just Cause 4
Resident Evil 2
Devil May Cry 5
DX12 Games
Tom Clancy's The Division
Gears of War 4
Civilization VI
Sniper Elite 4
Forza 7
Total War: Warhammer II
Shadow of the Tomb Raider
Battlefield V
Hitman 2
Metro Exodus
Tom Clancy's The Division 2
Anno 1800
Vulkan Games
DOOM
Wolfenstein: The New Colossus
Strange Brigade
AMD Adrenalin Control Center Settings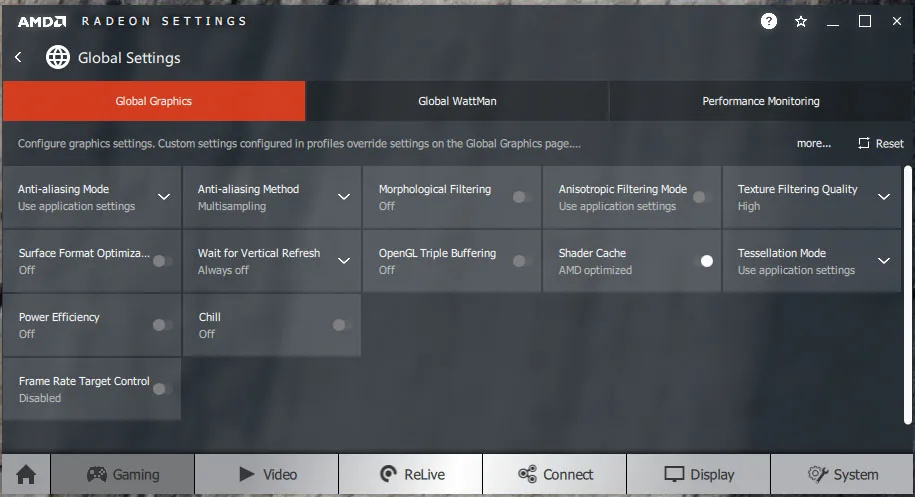 All AMD settings are set so as to be apples-to-apples when compared to NVIDIA's control panel settings – all optimizations are off, Vsync is forced off, Texture filtering is set to High, and Tessellation uses application settings.
We use Wattman to set the liquid cooled RX Vega 64's power, temperature and fan settings to their maximums and the fan was allowed to spin up to 100%.
NVIDIA Control Panel settings
Here are the NVIDIA Control Panel settings that match AMD's settings.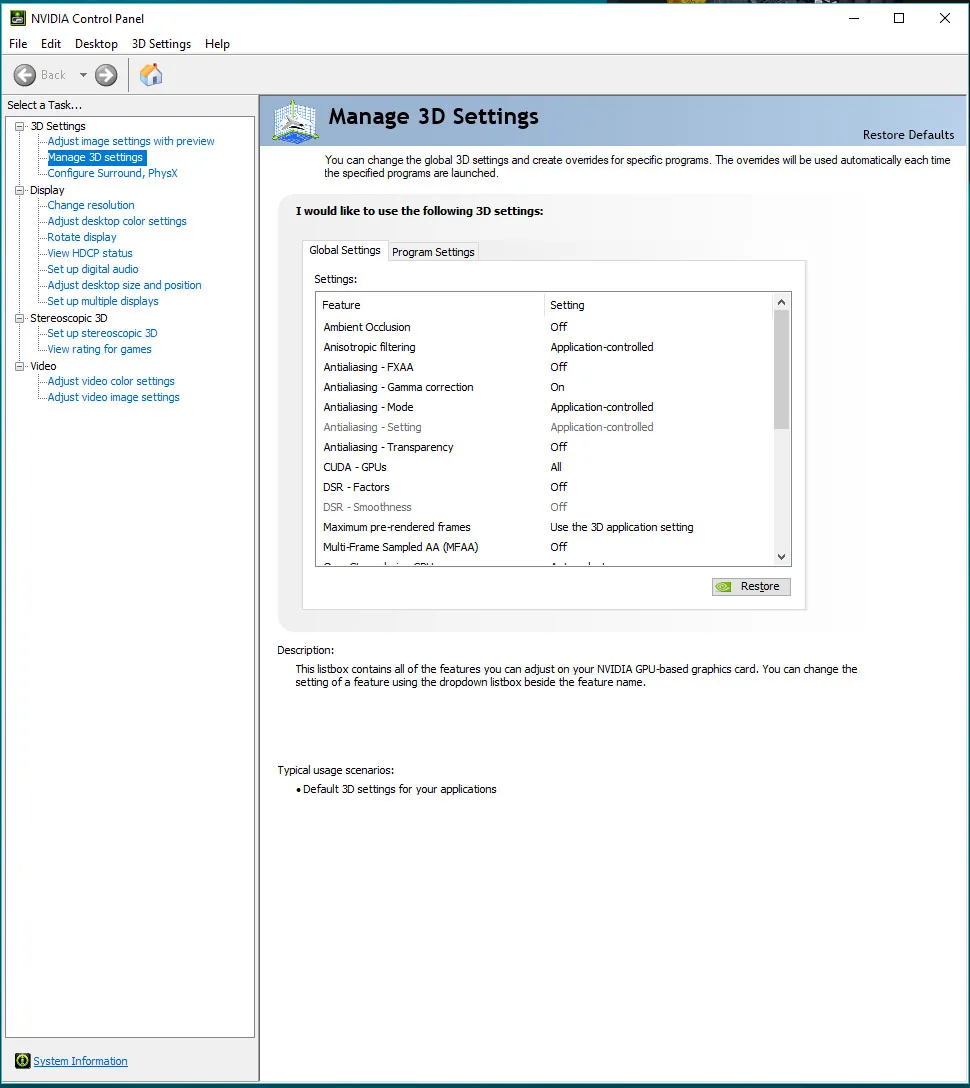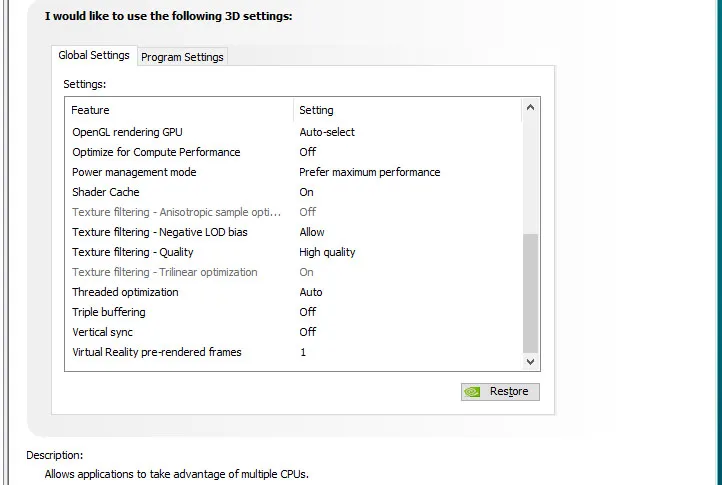 We used the latest beta of Afterburner to set the RTX 2060 SUPER's highest Power and Temperature targets and the fan was allowed to spin up to 75%. By setting the Power Limits and Temperature limits to maximum, it does not throttle, but it can reach and maintain its individual maximum clocks. This is particularly beneficial for almost all higher power cards.
Let's head to the performance results of our overclocking showdown between the liquid cooled RX Vega 64 and the RTX 2060 SUPER Founders Edition.
Performance summary charts
Here are the performance results of 40 games and 3 synthetic tests comparing the stock and overclocked liquid-cooled RX Vega 64 8GB versus the stock and overclocked RTX 2060 SUPER 8GB Founders Edition. The highest settings are always chosen and the settings are listed on the charts. The benches were run at 1920×1080 and at 2560×1440.
Most gaming results show average framerates in bold text, and higher is better. Minimum framerates are next to the averages in italics and in a slightly smaller font. Several games benched with OCAT show average framerates but the .1 minimums are expressed by frametimes in ms where lower numbers are better.
The first two columns are devoted to the RTX 2060 SUPER – first stock, then overclocked. The third and fourth columns represent the liquid-cooled RX Vega 64, overclocked then stock (so the overclocked RTX 2060 SUPER results are right next to the overclocked RX Vega 64 results). Wins between stock results are given in gold text and wins between overclocked results are given in yellow. If there is a performance tie, both sets of numbers are colored. As always, open each chart in a separate tab for the best viewing.
We see that both cards each gain performance from overclocking. The liquid-cooled RX Vega 64 is already factory-clocked so close to its limit that only the memory overclocking gives any real performance gain, and unfortunately it can no longer hold its former memory overclock after many months of gaming. We were slightly disappointed by the RTX 2060 SUPER's performance increase from overclocking, but it was enough to distance itself even further from the overclocked liquid cooled Vega 64.
Let's check out our conclusion.
Conclusion
This has been quite an interesting exploration for us in evaluating the manually overclocked RTX 2060 SUPER FE versus the overclocked liquid-cooled RX Vega 64. The new RTX 2060 SUPER performs within a percentage or two of the RTX 2070, so it also is faster than the RX Vega 64 liquid-cooled edition, and overclocking both cards doesn't really change their rankings.
Of course, this overclocking showdown is a warm-up for our RX 5700 XT review. We are looking forward to posting a series of reviews that will compare its stock and overclocked performance to the RTX 2070 SUPER, the RTX 2060 SUPER, and to the liquid cooled Vega 64.
Stay tuned. In the meantime, if you have any comments or questions, feel free to post them in the comments section below.
Happy Gaming!