Lightning-fast SSDs with Multi-Interface Support and Game-changing Ultra-thin Heat Sinks
Our friends at team group have just launched two new SSDs for gamers and for creators. Here is their press release:
September 10, 2021, Taipei _For many years, global memory provider TEAMGROUP has excelled in product development by pushing boundaries and achieving breakthroughs. Today its sub-brands T-CREATE and T-FORCE launched two new SSDs for creators and gamers seeking the top upgrade: the blazingly fast T-CREATE CLASSIC Thunderbolt3 External SSD that supports Thunderbolt and USB interfaces, and the T-FORCE CARDEA Z44L PCIe4.0 SSD, which features a TEAMGROUP-patented and -designed ultra-thin graphene heat sink.
Offering multi-interface support and advanced cooling technology for stable, high-speed transfer rates, these two new products will transform the storage experience for creators and gamers alike and make a splash in the SSD market.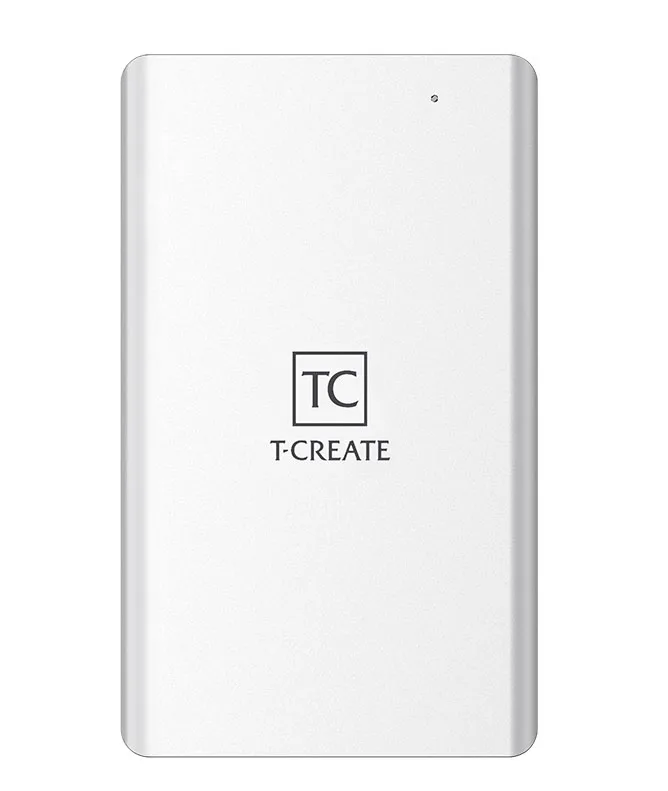 With Thunderbolt3 completely surpassing the top speeds of USB interfaces, Thunderbolt3 storage devices have become increasingly prevalent. For creators seeking an SSD that is compatible with a variety of interfaces and platforms and can transfer large files at high speeds, the T-CREATE CLASSIC Thunderbolt3 External SSD with its multi-interface support meets all the criteria.
The SSD features a single Type C connector that supports Thunderbolt3 and 4, as well as USB3.2 Gen2 interfaces. Just plug and play, and it will automatically detect the interface type without needing time-consuming configuring. It is also fully compatible with Mac OS and Windows systems, allowing creators to present their work without worrying about restrictions on different operating systems when they are out making proposals and accessing their data. This single SSD supports multiple mainstream interfaces and platforms, making file transfers between machines effortless and providing creators unprecedented freedom and convenience.
The CLASSIC Thunderbolt3 External SSD can reach speeds of up to 900 MB/s when using the USB interface. Unleash the performance of PCIe Gen3x4 by connecting it to a Thunderbolt3 port, which allows it to reach speeds of up to 2,700 MB/s[1][2]. In just 15 seconds, it can transfer up to 25GB of multimedia files. The SSD's glacier silver aluminum heatsink has a classic and elegant design, providing high durability and excellent cooling purposes during high-speed data transfers. The largest capacity version comes in at 4TB of storage, meeting the needs of a wide variety of creators.

In addition to meeting the needs of creators, TEAMGROUP also revealed a new product under the series equipped with patented ultra-thin graphene heat sinks, the T-FORCE CARDEA Z44L PCIe4.0 SSD, bringing a new force of PCIe 4.0 to the gaming storage market. The CARDEA Z44L comes with a super-thin graphene heat sink containing multiple patented technologies that improves heat dissipation by up to 9%.[3] Built with outstanding materials for thermal conductivity, it gives gamers excellent flexibility for their builds and is fully compatible with all motherboard heat sinks.
The CARDEA Z44L supports the latest PCIe Gen 4×4 interface and can deliver read/write speeds of up to 3500/3000 MB/s[4], 7 times faster than typical SATA SSDs. Moreover, its carefully selected 3D-TLC NAND flash memory and SLC Cache design allow it to maintain exceptional stability at the extremely high transfer speeds of PCIe 4.0. Available in 500GB and 1TB variants, T-FORCE's powerhouse SSD, the CARDEA Z44L, is the smart choice for gamers looking to easily upgrade their PCIe Gen 3 SSD to Gen 4.
PRODUCT
CAPACITY
MSRP (USD)
TIME AVAILABLE FOR SALE (EXPECTED)
T-CREATE CLASSIC Thunderbolt3 External SSD
1TB
249.99
Late September, 2021
2TB
449.99
4TB
899.99
T-FORCE CARDEA Z44L PCIe4.0 SSD
500GB
74.99
Late September, 2021
1TB
166.99
?Learn more?
T-CREATE CLASSIC Thunderbolt3 External SSD
https://www.teamgroupinc.com/en/product/classic-thunderbolt3-external-ssd
T-FORCE CARDEA Z44L PCIe4.0 SSD
https://www.teamgroupinc.com/en/product/cardea-z44l
[1] This is the maximum speed when connecting to a Thunderbolt interface. When connecting to a USB interface, it goes up to 900MB/s; actual performance varies by the capacity, host machine, user application, and other factors.
[2] This speed is from the recorded data of tests conducted by TEAMGROUP's technology lab using a 2019 MacBook Pro.
[3] The experimental data is based on T-FORCE internal laboratory's test result. Under the same condition, the temperature test data is according to the comparison of the non-heat spreader M.2 PCIe Gen4 x4 SSD and the T-FORCE CARDEA Z44L Solid State Drive. The relevant test environment is simulated under a fanless environment using mask. The actual speed may vary depending on the software and hardware conditions of the platform.
[4] This product is compatible with Intel and AMD platforms, and the performance result is tested on a motherboard that supports PCIe 4.0 interface by the T-FORCE internal laboratory. The actual speed may vary depending on the software and hardware conditions of the platform.
? About TEAMGROUP ?
As a leading provider of memory storage products and mobile applications to the consumer market, Team Group Inc. is committed to providing the best storage, multimedia and data sharing solutions. All TEAMGROUP's memory module products come with a lifetime warranty, repair and replacement services. Team Group Inc., also listed company at stock exchange market in January, 2019. In 2016, TEAMGROUP established T-FORCE gaming series which includes all the gaming memory module. In 2020, TEAMGROUP established T-CREATE brand for creative users. For more information, please visit the TEAMGROUP website at www.teamgroupinc.com or follow our social media including
Facebook: www.facebook.com/teamgroupinc
Twitter: https://twitter.com/teamgroupinc
Instagram: https://www.instagram.com/teamgroupinc