TEAMGROUP Announces the T-FORCE VULCAN TUF Gaming Alliance DDR4 Memory with ASUS TUF Gaming Alliance Certification
April 24, 2018, Taipei_ TEAMGROUP, the world's leading memory brand, today officially announces the launch of the TUF Gaming Alliance certified T-FORCE VULCAN TUF Gaming Alliance memory, which is strictly tested by motherboard leader ASUS. After the cooperative launch with ASUS ROG, T-FORCE DARK ROG has created a trend around the world. Now once again, with creativity and ingenuity, TEAMGROUP design team adds TUF's unique military camouflage pattern on the heat spreader. T-FORCE VULCAN TUF Gaming Alliance memory is definitely gamer's best comrade on the battlefield of gaming or pursuit of extreme overclocking.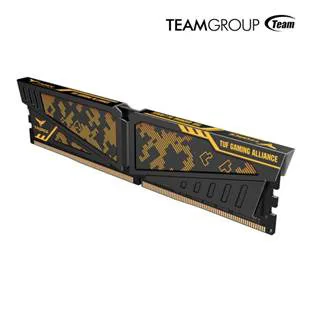 T-FORCE VULCAN TUF Gaming Alliance has passed strict burn in test held by ASUS. With clock frequency of up to 3600MHz, it offers consumers an experience of high-speed performance and a hardware with unique style. The memory is both distinctive and eye catching. With complete coverage design, the area of the high efficiency forged heat spreader is extended to the top and the two sides to provide memory a complete coverage of protection and enhance the radiating performance, so the system is able to maintain a longtime stable operation. The appearance is designed with unique military camouflage pattern. T-FORCE VULCAN TUF Gaming Alliance's exclusive asymmetrical cutting is most suitable for gamers who love military style design.
T-FORCE VULCAN TUF Gaming Alliance series supports Intel XMP 2.0. It is only one click away to experience the high-speed sensation of overclocking. It is not only energy saving but the low working voltage can also reduce the temperature and the heat generated to offer the high speed running memory a stable, longtime operation and to show a barrier-breaking performance.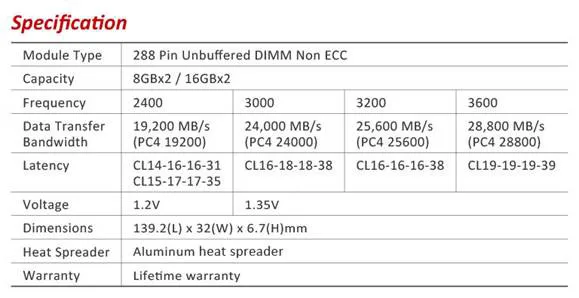 With strong research and development capability, TEAMGROUP has acquired the certifications of TUF Gaming Alliance and ROG Certified respectively. T-FORCE gaming memory is strictly tested by ASUS. With Asus motherboard, users can have the entire top gaming hardware at once to fully enjoy an extreme gaming and entertainment experience.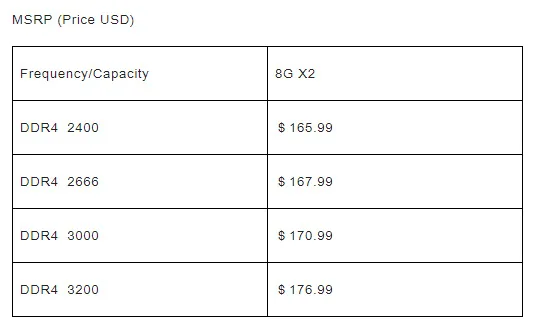 https://www.teamgroupinc.com/en/product/vulcan-tuf-ddr4
As a leading provider of memory storage products and mobile applications to the consumer market, Team Group Inc is committed to providing the best storage, multimedia and data sharing solutions. All TEAMGROUP's memory module products come with a lifetime warranty, repair and replacement services. For more information, please visit the TEAMGROUP website at https://www.teamgroupinc.com/en/ or Follow our social media including Facebook: www.facebook.com/teamgroupinc /Twitter: twitter.com/TeamGroupTech/ Instagram: https://www.instagram.com/teamgroupinc/
Happy Gaming!