Too Many Viewing Options Could Be Deadly for Some Services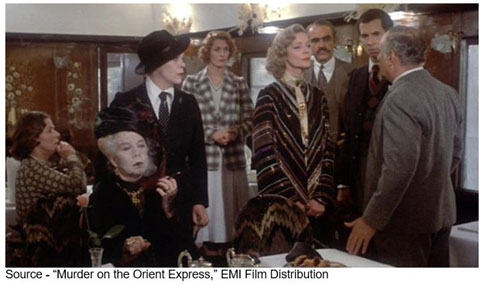 People in every phase of the video content industry from shooters to deliverers have one question on their minds this week as they rush from session to session, booth to booth at IBC, which is in mid-swing this week – "How do I stay alive, make money in this quagmire?"
No, they don't really ask the question.  Instead, they walk around the event center and Amsterdam with a lot of false bravado, telling each other in no uncertain terms they've got the answer.
But they won't share!
Each of their unstated solutions could be the one that stems the flow of fickle viewers moving from one content source/solution to another.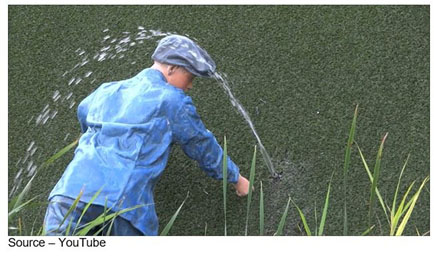 The one thing everyone knows is that in the 50-plus years IBC has existed, things have never changed so quickly.
"Look at the state of our industry," one CEO observed.  "Who would have thought five years ago folks would watch so much on their phones?  Who would have thought consumers and content producers and distributors would divorce themselves from the relative security of the big cable bundle?"
Bundlers like to point to part of Leichtman Research's numbers to show they still have the eyeballs that count:
Pay-Tv providers have about 91.3M subscribers
Leading cable companies have roughly 47.4M
Sat TV 30.6M
Telcos 9.1M
Leading iNet pay-tv services 4.9M
What they don't like to mention about the most recent quarter is:
Cable companies lost about 300K subscribers
Sat TV lost about 480,000
Telcos lost 45K plus
DirectTV, DBS had net losses
Pay-TV services lost 800K-plus subscribers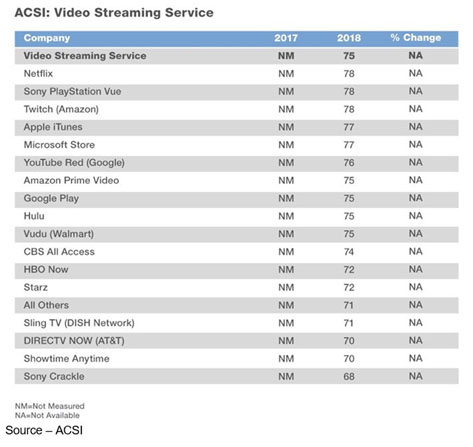 Trying to catch up to Netflix which is quickly becoming one of the world's largest media conglomerates, everyone in the food chain is focused on reinventing at least part of their operations to a direct-to-consumer (DTC) model.
The industry's largest media conglomerates, firms that were born in the Internet age, are focused on becoming one of the chosen channels of choice.
At the same time, filmmakers are negotiating, shooting and producing to increase their opportunities in the original content business that barely existed six years ago, but is exploding today.
The focus of the producers is to take advantage of the efficiency of streaming video over the Internet to build proprietary channels to each viewer's living room, laptop, tablet and smartphone.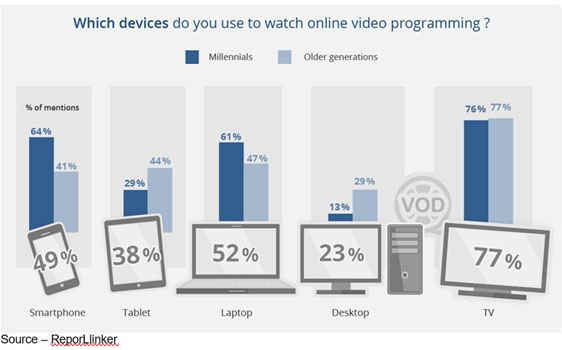 Of course, the pipe people aren't stupid (arrogant perhaps, but…) because they realize that just being a wholesale delivery service may provide a predictable income, but the profits will be meager.
Comcast made a bold move on 21st Century Fox but Disney slammed the door on them, so they have turned their attention on EUs satellite operator, Sky.  When (if) their bid is successful, they'll be in a stronger position to be a significant global DTC content platform.
It didn't work well for AT&T either when they tried to take DirecTV into a skinny bundle streamer; but they recently doubled down with the purchase of Times Warner which includes strong content production names like HBO, CNN, Warner Bros.
Hulu has evolved over the past decade from a catch-up service on the previous night's TV shows to a consumer platform now coveted by Disney, which is poised to take majority control of Hulu through its $71.3 billion purchase of Fox assets.
The DTC move is costly, messy, risky, but on its way to becoming real!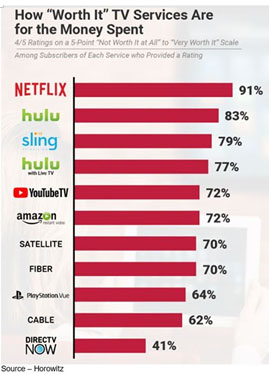 Disney will say goodbye to $300M when its relationship with Netflix ends next year and the company begins offering Disney Play that will include Marvel and Disney films and libraries as well as new Star Wars productions.
Allan McLennan; recognized as one of the initial drivers of OTT and on-demand programming, one its leading proponents and currently CEO of PADEM Media Group; emphasized during a meeting after show hours that Disney's team is smart and will simultaneously evaluate and invest in new content as well as de-leverage to meet shareholder commitments.
"Disney is not going to try and outspend Netflix's production of original shows/movies," he said. "However, they probably won't back away from the other SVOD and international licensing deals that the new content rich firm has available for their own platform either. What will be interesting is that they'll be able to step up against Netflix and drive compelling reasons for producers to go with them.
"This will be very profitable for everyone in the ecosystem," McLennan noted.  "In addition, Disney has a very deep and rich library to complement new viewer interests, new content that can be refreshed and rereleased worldwide when it best suits them … very smart!"
Netflix's sudden rise to the upper echelon of the entertainment industry caught most of Hollywood by surprise; and along the way, they rewrote the rules of movie making, TV deal making, TV scheduling, film release windows, production team payments and marketing.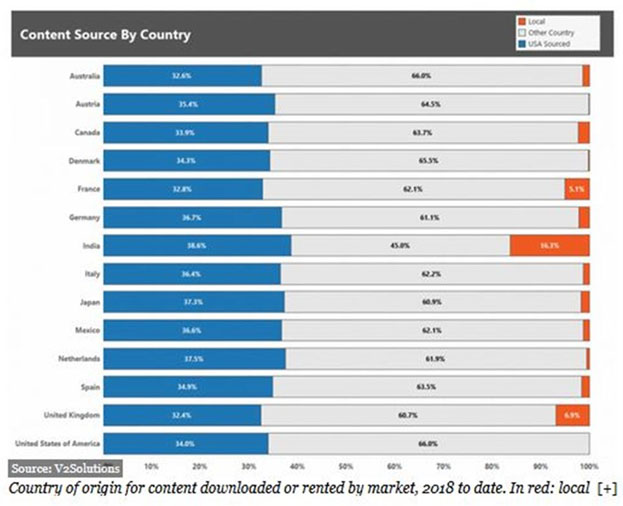 While Disney, Times Warner (AT&T) and leading European and Asian production firms probably won't commit to the spending levels Netflix plans (projected to be $12-$13B this year); they will focus on selected investments and expanding relationships.
McLennan sees a shift and danger for the services coming from organizations that were born and raised on the Internet too – Google (YouTube), Alibaba, TenCent, Baidu, Xiaomi, Viki and other regional social media sites that have previously focused on mass versus quality.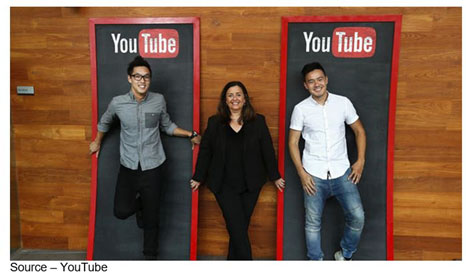 "It used to be that most of the time spent on smartphone video was done by teens/tweens," McLennan noted.  "And it was snack size – short segments.
"That has changed to long-form on all screens and along with it, so have the demographics to people of all ages, including boomers and boomers plus," he added.
According to analysts at Exane/BNP-Paribas, an investment bank, he's right:
98 percent of viewing time on connected TVs, up from 83 percent a year earlier
81 percent of viewing time on tablets, up from 51 percent
65 percent of viewing time on PCs, up from 35 percent
55 percent of viewing time on smartphones, up from 29 percent
"Suddenly there's a TV/movie market potential that can be made available to well over one billion devices/viewers," he emphasized.  "The win/loss game has shifted … dramatically!"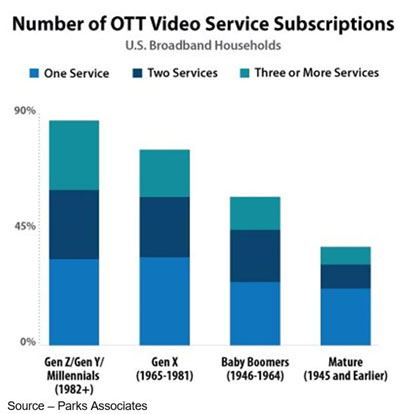 But in a new viewing game with a lot of options, few people find they can "get by" with one service.
That's okay if your video service is one that is subscribed to but for folks who consider the OTT move, cutting or even slightly shaving the cord is daunting.
An acquaintance we recently discussed the move with said the challenge of finding good to great content is … finding it!
"From our research," he noted, "there are some strong new voice-activated search engines that will assist in simplifying the process soon,  providing not only ease of interaction, but also learn what my interests are. This will be key. The point being years ago, before the digital age, viewers used to have TV Guide to assist. This need is still real, even if it is perceived as being automated through "personalization."
Another obstacle was recently raised by a friend who had replaced his five-year-old HD set with a new UHD set that came bundled with Roku.
"Forget the fact that it took me a good two hours to set up and figure out Roku," he said.  "After that, we found that 99 percent of the streaming services–Netflix, Hulu, Prime and 50+ others–expected him to pay for simple access."
He wasn't pleased!
"The Roku, while perceptually strong, is a long way from replacing smart devices/services like TiVo's ESG and voice service, as well as present on-demand Netflix or Amazon Prime Video," he added.
While cord cutting, and trimming has opened the door for all of the new services, PwC has found that few can handle more than four services, and two of them are often Netflix and Amazon Prime (free shipping of orders eases the cost).
After that, they graze in the content-rich field.
PwC found that 55 percent of the OTT viewers subscribed and tried services, but 33 percent didn't typically continue their subscription when the trial was over, noting that they simply didn't find enough to justify the cost.
Faced with so many options, humans will take the easy route and keep bouncing around and not make a commitment … to anyone!
Hopefully, when IBC ends, more of the services will realize that it's better to team up rather than follow the all or nothing approach.
You know, put yourself on the other side of the screen and focus on developing great content and making your service easy to use.
If streaming services keep trying to overwhelm consumers, they could simply retreat to the proven and subsidized (ad-supported) services like YouTube/Google, TenCent, Alibaba and other social media giants.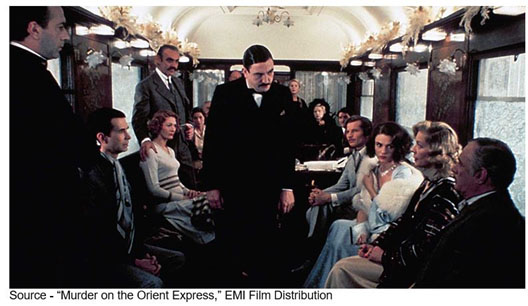 As Hercule Poirot explained on the Orient Express, "Here is the simple answer. There is also a more… complex one. But remember my first solution when I… when you've heard my second."
# # #