Here is NVIDIA's latest press release for SHIELD which was originally launched in 2015.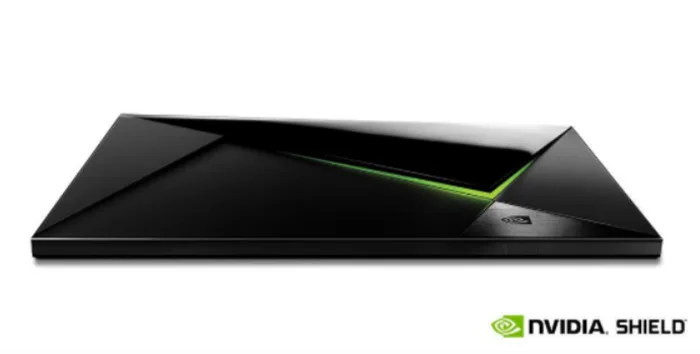 We reached a major milestone as we released our 20th software upgrade, SHIELD Software Experience Upgrade 7.1.
Our latest software upgrade delivers:
In-game voice chat support – for communicating in top GeForce NOW games like Fortnite – with headsets connected to the 3.5mm headset jack on SHIELD controllers
Improved keyboard and mouse support in GeForce NOW

Smoother, more accurate mouse movements
Keyboard shortcuts
Keyboard and Mouse games row

More day-and-date releases including Monster Hunter World and F1 2018

The upcoming release of Shadow of the Tomb Raider

NVIDIA SHIELD TV companion app with a virtual keyboard and mouse that makes entering user names, email addresses and password simple
The triumphant return of NVIDIA Share features (Broadcast to Twitch, recording and screenshots)
120Hz modes for supported TVs and monitors
Quick settings for power off, restart and sleep
The features in Software Upgrade 7.1 join an already impressive list. Over the course of those 20 updates we've added: Google Assistant with hands-free control and Samsung SmartThings; the new GeForce NOW beta service; HDR support for NVIDIA GameStream, and in top apps like Netflix and Prime Video; the ability to watch and record live TV with Plex; the best YouTube experience with YouTube TV, YouTube 360 and YouTube Kids; support in the Amazon ecosystem with Amazon Music via Cast; support in the Apple ecosystem with iTunes Movies available in the Movies Anywhere app and iTunes Music available in the Google Music Manager; three operating system upgrades and a brand new UI; and thousands of new apps and games.
Not to mention, it's all been free!
More information on our 20th update can be found on our NVIDIA and SHIELD blogs.
And check out the SHIELD TV Release Notes for the long, but comprehensive list of updates.
/end press release
Happy Gaming and Streaming!