Tidal Change in Content Production, Delivery, Consumption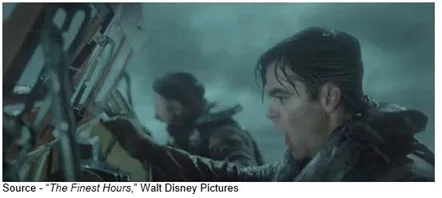 Okay, one of our neighbors is driving us nuts!
Yes, he has enough toilet paper for his self-imposed quarantine/isolation, but he keeps calling us saying there's "nothing on" … no soccer, cricket, field hockey from home (India); no US basketball, hockey, golf, baseball; or any sports.
He was looking for something different from the normal TV stuff (appointment and streaming) and wouldn't pay to go to a movie theater (even if they were open, which they aren't!).
But to keep our neighbor from constantly calling and to get his mind off COVID-19, we introduced him to Amazon's IMDb.
Then, we recommended some free and rental films/shows to fill his hours with great entertainment – Night (and Dawn) of the Living Dead, Black Death, Carriers, Outbreak, Andromeda Strain, Omega Man, I Am Legend, Seventh Seal, 12 Monkeys, Resident Evil (series), Contagion and World War Z as well as a load of funny and not so funny zombie flicks.
We know, not nice but …
The truth is, when things get really challenging, folks turn to the screen – films, TV series, shows, paid or free stuff – for release and emotional relief.
This time it's different because the pandemic shut down the supply of new content including:
No Time to Die – production halted
Falcon and the Winter Soldier – halted
Mission Impossible 7 – halted
Tom Hank's Elvis Presley Movie – halted
Live BBC/French/Indian/Brazilian/U.S./Aussie/Japanese/other country favorites – taped with no audience
Peter Rabbit 2: The Runway, Mulan, Emma – shelved
A Quiet Place 2, Fast and Furious 9, Onward – miserable openings
Trolls World Tour, The Hunt, Invisible Man, others – shifted to streaming
Projects in all of Europe, Canada, Australia, India and film production around the globe – halted
Disney, Warner, Universal, Netflix, Sony, Paramount, Lionsgate, Apple – shut down production
Cinemas in more than 35 countries, temporarily closed their doors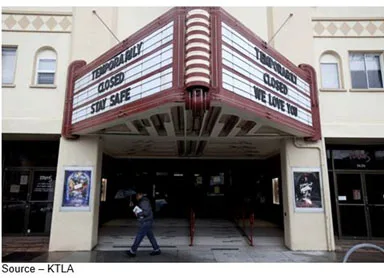 People were locked out of or stayed away from the cinema in droves.
The cinema industry was already forecasting a "soft" year (down 3.7 percent from 2019) but box offices could sink below $8B, the first time in 20 years.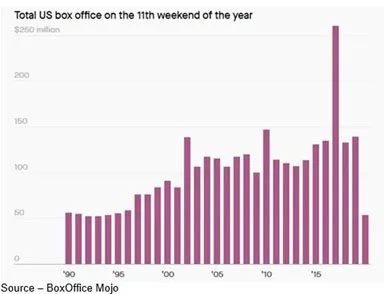 Millions of guys, gals and kids who were sent home to work and study were hoping they could watch sports – basketball, hockey, soccer, lacrosse, field hockey, rugby, auto racing, etc. But all of the events were on hiatus, cancelled, suspended, postponed, whatever and no one is willing to venture the financial impact or what will fill the TV schedule's gaping holes.
The July Tokyo Olympics was a huge question mark and disappointment for global participants, NBC, advertisers and the Japanese government. Cancellation marked the first time since WW II/1939 they were cancelled.
Because of the global pandemic, hundreds of thousands of creative people – producers, directors, scriptwriters, shooters, editors (audio, video) and more – were sent home with an open-ended answer as to when/if production will resume so their cash flow will return.
Analysts will only give SWAG (scientific wild a** guesses) regarding the actual cost to the industry–especially with the backlog of blockbusters scheduled for release later this year.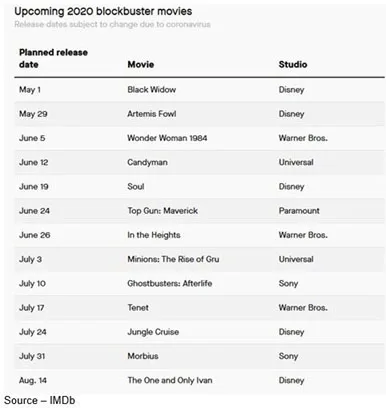 Simply put, it has been a punch in the gut for the content industry.
The unforeseen crisis turned the industry's attention to what Futuresource called "The Battle for the Living Room."
While the M&E industry likes to split hairs; consumers simply refer to their viewing as TV.
It doesn't matter if it's pay-TV, AVOD, SVOD, TVOD — Netflix, Amazon Prime, Disney +, Apple TV +, Peacock, Hulu, HBO Max, MoviStar, BritBox, Tencent, Baidu, Jadoo, Yupp, Hotspot, ABC, CBS, BBC, YouTube, TikTok, TV5Monde, ZDF, ARD, TV2, Polstat, Tubi, TV Aztec, or any other national/international video content service. On flat screens, computers, tablets and, smartphones … it's TV!
This change is having the largest impact in history on the appointment TV arena.
"It's uncharted territory for networks and studios on how they can shorten or deal with the end the season without upsetting the TV audience," said Allan McLennan, chief executive of PADEM Media Group.
"Going forward, they will have to determine if they're going to place smaller episode orders or develop alternative programming options," he ventured. "The longer the pandemic continues, the more limited their solutions will be.
The one thing you can be certain of is that as soon as safely possible, they are going to finish shooting, wrap up production and encourage increased use of remote editing solutions from companies such as EditShare, Adobe, Avid and Blackbird," he emphasized. "They need to reduce new content delivery delays to ensure audiences have a sound reason to reinforce their new viewing habit."
Gee, Allan, NBD … two months of work in two weeks? Yup!
Thanks a lot!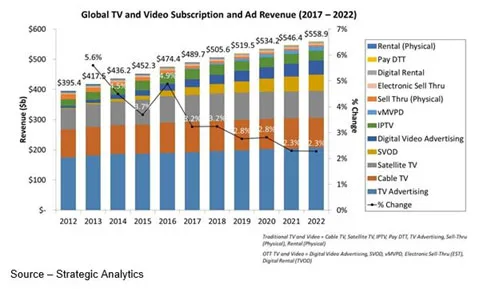 With consumers suddenly having more time at home, all flavors of streaming and D2C services (SVOD, AVOD, TVOD) should experience a significant increase in countries around the globe, just as it did in Asia.
Home and mobile entertainment have already gained a strong foothold with people including:
Increase in global online video subscriptions to 863.9M with 237.2M in the U.S. (28 percent increase)
More than 75 percent of adults watch movies and television shows on online subscription services.
More than 85 percent of children and 55 percent of adults watch movies and/or television shows on mobile devices
Viewing on mobile devices skews heavily to 18-24, 25-39-year-old age groups, Hispanic/Latino, African American/Black ethnicity groups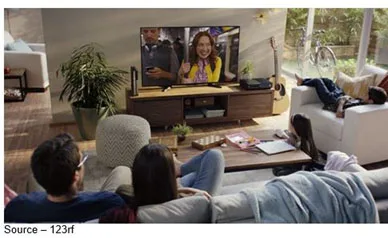 In other words, expect streaming services to be the major beneficiaries of the global interruption.
While the outbreak has been painful for the content industry, Sensor Tower reported Netflix experienced significant increases in downloads in Italy, Spain and, in fact, all APAC (Asia Pacific) and EMEA (Europe, Middle East and Africa) countries.
Netflix's Apple App, Google Play download increases included:
4 percent rise in South Korea
57 percent increase in Italy
34 percent increase in Spain
Projecting that all video content streaming services should experience similar increases, Sensor Tower noted the figures were for mobile downloads only and not for viewing devices like Apple TV and Roku.
McLennan pointed out that because of its early entry in the streaming arena, consumers often consider Netflix to be the de-facto SVoD service.
"Netflix has already saturated the U.S. market with 61M subscribers or 75 percent of the streaming households," he stated. "So, if they are to grow most of their subscriber base, increases will need to occur in other countries."
He also suggested that because Netflix, Amazon and Apple don't have to primarily support the cinema industry, the three could gain a great deal over the long term as people shift their entertainment consumption behavior.
According to Ampere Analysis, while the mouse house has a major commitment to theatrical releases, Disney+ is in a unique position to extend its position in the streaming market by doubling down on two key segments:
Half of US internet users with children under 10 have subscribed to the service with its rich Disney movie library.
18-24-year olds are attracted to the Marvel and Star Wars content (40 percent signed up because of Mandalorian).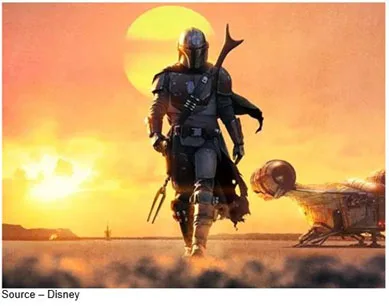 In addition, Disney has been aggressively expanding its European availability while making the firm's Disney and Fox catalogs available through it's Hotstar subsidiary.
The leading streamer in India, Hotstar has more than 300M users in a very competitive market of about 40 streaming services.
Disney + Hotstar Premium also has contracts with HBO, Showtime and other U.S. TV channels.
Pay TV still dominates 80 percent of India's video entertainment but Futuresource estimates that by the end of the year, India will have the third most SVoD subscribers of any country worldwide.
Growing at 22 percent a year, the market should reach 95B subscribers ($1.6B) by 2023, after China and the USA.
Major country and global streaming services should experience a significant increase, which could become a permanent viewing habit.
There will also be a lot of service churn as people 'experiment' with a service mix (ad-lite and ad-free) that meets their viewing habits and budget limitations. This will place additional pressure on linear TV.
Organizations like Disney, AT&T/Warner and Comcast/Sky/NBC Universal could benefit most even when people go through the new release titles because of their deep and rich libraries.
As people add services and viewing devices, the major winners could be streaming devices such as Apple TV, Nvidia Shield, Amazon Fire Stick and even Roku, along with pirate boxes/apps (often accompanied by malware – bad news!).
The super aggregator solutions enable users to minimize content search frustration and manage their expanding roster of streaming services much as they did in "the old days" when cable companies rented consumers huge bundles of hundreds of channels – most unwanted and unused.
The big difference?
It's a personalized bundle.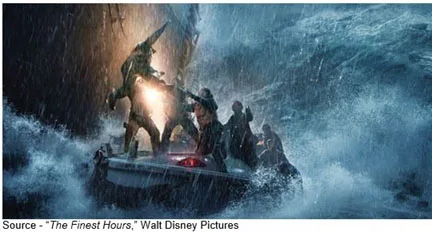 Consumers can appreciate Bernie Webber's statement when he said, "We can't leave 'em out here alone. That boat won't last. We all live, or we all die."
# # #
Andy Marken – andy@markencom.com – is an author of more than 700 articles on management, marketing, communications, industry trends in media & entertainment, consumer electronics, software and applications. He is an internationally recognized marketing/communications consultant with a broad range of technical and industry expertise especially in storage, storage management and film/video production fields. This has led to the development of an extended range of relationships with business, industry trade press, online media and industry analysts/consultants.