Outside Forces Can Shift the New Normal of Entertainment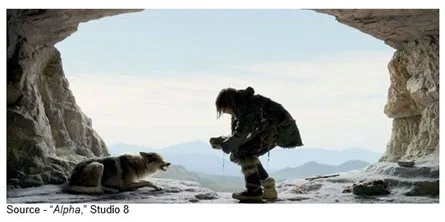 My kids and wife swear I'm not wired right because I always see something positive when things look bad … really bad.
China's coronavirus epidemic brought the country to a virtual standstill.
It shut down more than 70,000 movie theaters in the second largest movie market in the world during one of the country's most important moviegoing periods.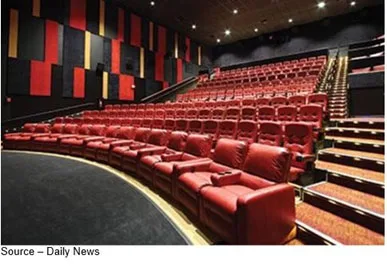 It had a devastating impact on the country's M&E industry–especially since the government said only Chinese films would be shown over the Lunar New Year holiday. And it is likely to have long term impact.
It has had a ripple effect on U.S. and other country filmmakers/distributors as well because the Chinese have been avid theater goers who enjoy internationally produced content.
Not good!
But it was good news for the country's fledgling streaming entertainment industry – Alibaba's Youku Tudou, Tencent Video, Baidu's iQiyi and a list of secondary firms.
People hunkered down at home, keeping outside contact to a minimum.
To avoid thinking about the illness around them, they filled their time by watching (binging) streaming entertainment – documentaries, comedies, scifi, fantasy, action/adventure, crime/drama, reality shows, you name it.
Yes, word is that 2011's Contagion was even popular.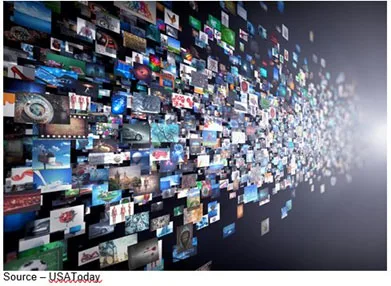 One thing will remain from all this.
People have developed the habit of watching great entertainment on their screens, whatever they are — anytime, anywhere, all the time, everywhere.
As you know; habits, let alone new habits, are difficult to break.
Getting people out of their comfortable seats at home and back to the theater seats is going to be a difficult–especially since their entertainment has gotten … personal.
The industry is different now than when SARS swept the country. Now people have options and they're liking 'em!
Streaming your entertainment is cheaper, more convenient, more yours and it will have a lasting impact on where content goes first!
Closer to home, we encountered a mini-"disaster."
Our neighbor came over… livid.
His unfavorite cable company had hit him with another rate increase (surprise!) for better mediocre service.
Comcast's CEO Brian Roberts actually announced the rate increase during his earnings report, saying the company was pivoting to become a broadband-centric cable company.
After all, everyone knows people are cutting the cord to build their own personal OTT viewing channel.
Pay TV dinosaur Comcast saw the trend and planned for the inevitable to reinvent itself.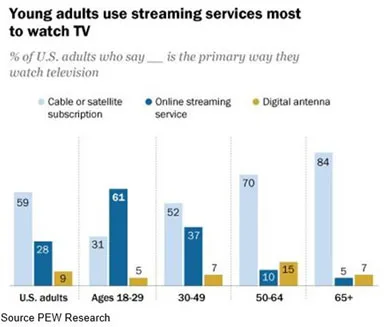 It's true, OTT SVoD only has 700M subscribers worldwide compared to over 1B pay TV folks in the U.S., but the demographics and trends speak for themselves.
Actually, every report/study we've read notes that the growth rates are slower, but the overall streaming market is steadily expanding around the globe.
Roberts and his Comcast team faced a cold, hard business fact that too many firms fail to acknowledge — if someone is going to kill your business model, it might as well be you.
So, the U.S.'s largest internet/cable company spent $39B to purchase Sky, Europe's pay TV giant. Now they're circling France's Canal+.
To show Comcast was intent on being a major customer connection in the new arena, he discussed the firm's Flex streaming box that folks could buy or rent. The idea was to be the customers' ISP (internet service provider) and gateway to their favorite streaming services like Netflix, Hulu, Amazon Prime, Disney + and ad-supported services as well as a wide range of movies and TV shows.
People who were willing to stick with their cable business were welcome to stick around (no, our neighbor isn't one of them).
Allan McLennan, PADEM Media Group's chief executive, said we'll see more of this in the year(s) ahead where players transition to offering pay TV and OTT bundles.
"In addition, you'll see them leveraging cross-platform advertising, analytics and customer service management," he noted. "Even with the mind-boggling number of streaming services available now, we'll have major content owners launching their own D2C services, but the 'new, revised' internet/cable companies are working to develop new "solutions" that they feel will be enticing to all of their partners: content developers, distributors, advertisers.
"In addition, they'll be offering consumers personalized content navigation and user interfaces to help simplify their entertainment selection along with a single point of paying for the movies/shows they select to keep them in their overall services," he added.
Lots of folks think that cutting the cord is an either/or decision (pay stuff or OTT).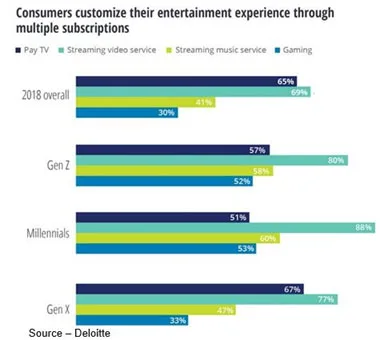 Most of the time it's both!
According to Ampere, U.S. SVoD subscriptions overtook pay TV back in 2016; the Brits did it in 2018 and by the end of the year; folks in more than 30 countries will be streaming rather than relying on TV schedules.
ABI Research projects that OTT subscriptions/ads will produce more than $200B in revenue by 2024. But pay TV will continue to evolve and look very similar to OTT offerings … maybe even better.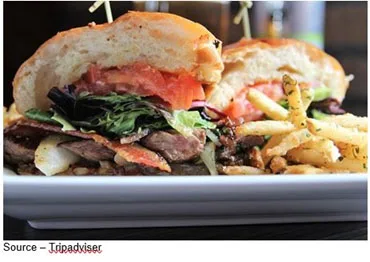 When people look at the services – Disney+, Apple TV+, Amazon Prime, Netflix, Hulu, HBO Now, Tubi, iOIYI, Tencent, MovieStar, Weyyak, Youku Tudou and fresh offerings around the globe, they want it … all.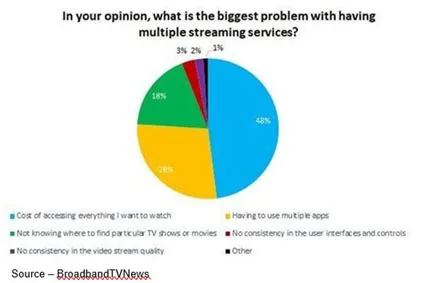 The problem is their budgets are finite and so is their searching/viewing time … sheess.
Suddenly, streaming adapters become hot growth opportunities.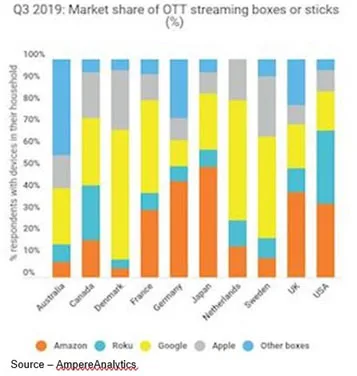 Amazon Prime recently announced that it has150M customers/subscribers; but my wife uses hers for free shipping, not shows, and we're pretty certain there are a lot of other folks who do the same, so we mentally dilute the number … slightly.
While Amazon's Fire TV also feeds its retail activity, Apple has its ecosystem, Google focuses on ads and Roku mixes them all together.
Comcast believes they can offer the best of all features–including that special ingredient of providing the last 100 ft to the home.
A good way to measure the pulse of the streaming industry is the indie film market which kicked off with the Sundance Film Festival.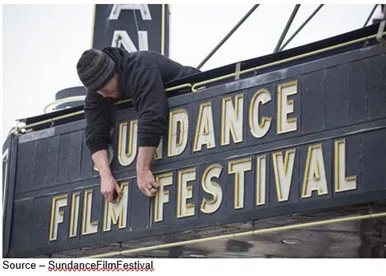 The event started off on a very optimistic note because the indie film market is healthy and thriving and participants anticipated aggressive competition between the growing number of streamers and traditional distributors.
Filmmakers have come to accept the new distribution paradigm and creative approaches to deals that would be made.
But projects didn't sell quite as fast or for as much money as many agents were hoping and yes, a number of good films were loaded onto secure hard drives and taken home by filmmakers who thought there were still opportunities for their content to be picked up by … someone, anyone due to the sheer volume of great films available.
Most of the seasoned festival participants felt the consumers' appetite for indie content was still strong and the challenge was figuring out how to get them seen and monetized.
Competition was stimulating with the influx of streaming services but many of the new buyers were closely watching what the other guy was doing so they wouldn't miss out on the buzzy films or worse, make a huge blunder.
Hesitation affected the bottom line.
A number of seasoned Sundance participants attributed the slow and low sales to the rash of media mergers and the resulting internal restructuring and refocusing of goals.
As in the past, most of the buzz entries had signatures and checks before the event opened.
However, that pre-Sundance activity also aided many of the new and sneak previews in improving their bargaining position because the demand value was already proven.
Still, streaming service management also recall many of the eyewatering payments for projects that produced mild or underwhelming results for the acquiring firms.
The streaming services were a little more cautious and less likely to pay $10M for three projects and instead purchase one tentpole and multiple good to moderate films/shows.
While indies secretly lust for serious discussions with the streamers, they often forget to follow the money.
Netflix, Amazon and Apple get the coverage when they make a deal, but Hollywood studios still rank as the biggest project filming groups … in the world!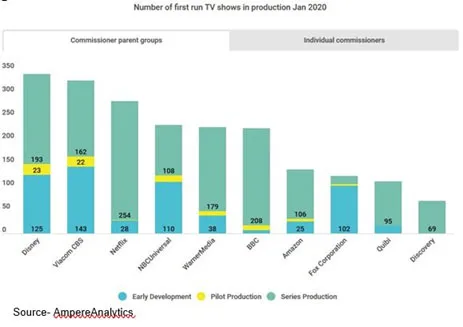 Remember, Disney isn't just Disney.
It's 19 subsidiaries with aggressive production slates and 27 subsidiaries feeding Viacom's CBS. And to show studios take care of their own, they also feed ABC content.
That's probably why Apple has been having more than casual lunches with MGM.
"There's a lot of programming investment in the streaming services and they're reaching the point where they are beginning to overwhelm and frustrate the consumer," McLennan commented. "The services are all rushing to deliver new content, lots of content, instead of focusing on their audience."
He emphasized that the internet/cable companies are less interested in competing with the streamers. Instead, they're focusing on what they need to do that's best for all of their stakeholders … be the consistent source for the best entertainment.
"Pay TV players are reshaping their activities to what I believe is to retain customers and expand their FTTH footprint," McLennan said. "More than half of their subscribers already use the DVR to watch shows/movies on their own schedule. Making that service more convenient to OTT providers along with offering a clean, easy-to-navigate search/discovery capability will benefit both the advertising and subscription services for the viewer."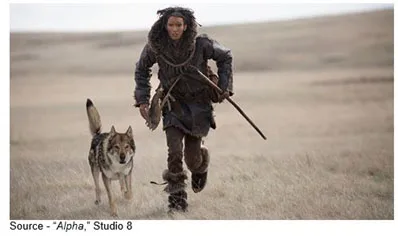 The choices the consumers make have a life or death impact on the old and new entertainment industry participants and the providers that focus on delivering fast, reliable service and content flexibility that rise to the top of the food chain.
Or as Tau said, "Raise your head and your eyes will follow."
When the Chinese epidemic and future health scares are overcome, people's new habits will remain.
# # #
Andy Marken – [email protected] – is an author of more than 600 articles on management, marketing, communications and industry trends in media & entertainment, as well as consumer electronics, software and applications. An internationally recognized marketing/communications consultant with a broad range of technical and industry expertise in storage, storage management and film/video production fields; he has an extended range of relationships with business, industry trade press, online media and industry analysts/consultants.