Every now and then a really interesting-looking game comes along that we would like to review and our own Mario (Zero Enigma) will be reviewing this game soon for BTR readers.
Indie developer Crispon Games – founded by strategy game veterans Chris King and Pontus Åberg – in partnership with developer and publisher Argonauts Interactive, just announced 4X (eXplore, eXpand, eXploit and eXterminate) space strategy game
Galactic Inheritors
is now available on
Steam
and other key digital distribution portals for Windows PC.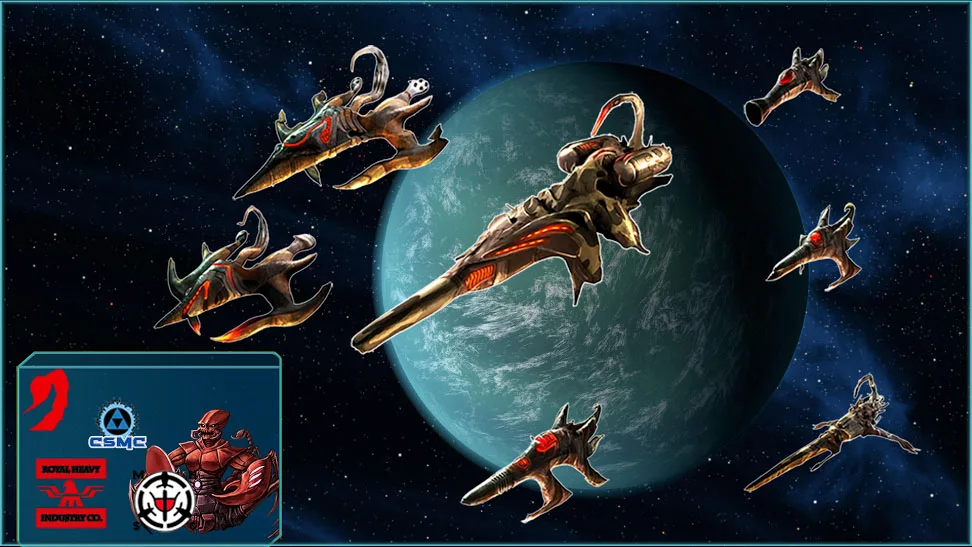 After five months on Early Access, where it continued to evolve based on feedback and support from its community, Galactic Inheritors' full release is now available, with a wealth of improvements that put it light years ahead of its first iteration. Developer Crispon Games, led by former Paradox Interactive designers Chris King and Pontus Åberg, has made significant changes over the course of development that cements Galactic Inheritors as a must-play for hardcore 4X genre fans.
Only one can inherit the galaxy. Survival is not a right but earned through absolute domination. In Galactic Inheritors, military might and conflict are carefully orchestrated. War is an event preceded by slowly growing territorial tensions and the skilled manipulation of the populace, followed by the masterful blending of long-term strategies and effective tactical elements. Players can explore a vast galaxy filled with over one hundred unique solar systems to be contested and colonized. Each move helps forge their galactic empire into a powerful platform from which to accomplish the ultimate goal: conquering the galaxy by any means necessary.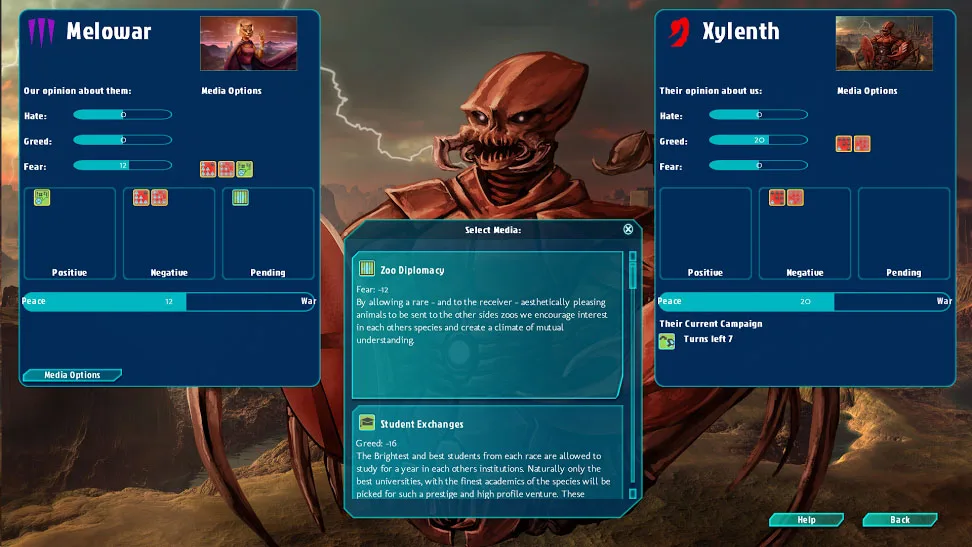 Since its start on Steam Early Access, Galactic Inheritors has received considerable visual and mechanical overhaul. Visual changes primarily center around the game's user interface (UI), with improvements to help players better manage resources and issue in-game commands more easily. Galactic Inheritors also features new level art and enhanced profiles for all five playable alien races – Cawlar, Humans, Melowar, Ribetars and Xylenth – including their unique structures and multiple spacecrafts. The AI has been refined to improve random events and provide more realistic responses to aggressive actions taken by the player. New tools and strategies against opposing empires further bolster the depth of strategic gameplay options.
Along with gameplay and visual improvements, Galactic Inheritors now supports Steam Trading Cards, adding a variety of badges, emoticons and wallpapers to unlock.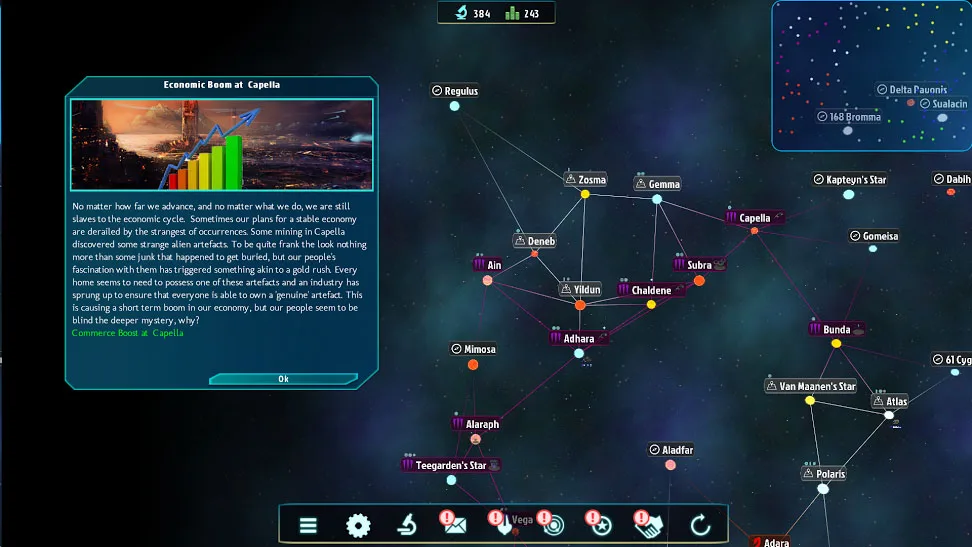 Galactic Inheritors is available now on Steam for $17.99 (from $19.99) at a 10% off limited-time launch price.
About Crispon Games

Crispon Games is a newly formed independent video game development studio based in Stockholm, Sweden. Led by former Paradox Interactive veterans Chris King and Pontus Åberg – who have worked on strategy classics like Hearts of Iron, Victoria, Europa Universalis, and Crusader Kings– Crispon's vision is to create awesome games, steeped in challenging and rewarding gameplay. Please follow Chris and Pontus on Twitter at@CrisponGames or online at http://www.crispon.com.

About Argonauts Interactive

Argonauts Interactive is an independent video game publisher and developer based in Montreal, Canada. It was founded in 2014 by a group of old-school gamers with experience in gaming that ranges from design to business and publishing, united by a common desire to bring the classic, core gaming experience to contemporary audiences. Argonauts Interactive primarily focuses on developing strategy and RPG games, with a penchant for revitalizing and adapting retro games to current platforms, while also acting as a publisher focused on the needs of small indie developers. You can find out more about Argonauts Interactive on Twitter at @ArgonautsIntor online at http://www.argonautsinteractive.com.