Global Streaming Delivers Variety, Enriched Global Production
Nothing is more enjoyable than watching something new–especially when it's linked with the past.
On the flight back from a recent wedding, we watched a movie, finally finishing John Wick 3 to catch up with the storyline before the fourth "chapter" hits the screen next May.
So why mention the wedding?
When people get married there's this custom that the bride wears something old, something new.
The old – we guess – is a point of reference, comfort with her past while the new is her future.
People like new adventures but not too new.
It's like the content industry today.
People really want to break out from the past year and do things that are great, fun…familiar.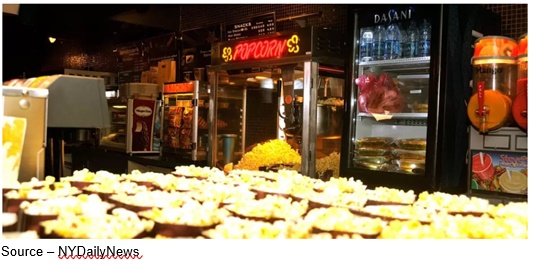 Nothing is more fun, more familiar than going to a movie with a huge box of greasy, salty popcorn, sitting in the dark with a bunch of newfound friends you don't really know (and will probably never get together with again) to be immersed – visually, aurally – in a semi-familiar spectacle.
The best experience is a new film that has a past you enjoyed.

You know — F9, Mission Impossible 7, Top Gun 2, Spiral, Justice League, Godzilla vs Kong, Black Widow, Suicide Squad, Venom, No Time to Die (Bond #25), Halloween Kills, Matrix 4, Dune, Eternals, Spider-Man, The King's Man, Rugrats, Masters of the Universe, and more.
All new chapters of successful series.
The new new films have been "okay," but the new/old tentpoles are what are putting seats in seats around the globe.
People are also willing to sit at home watching new chapters of familiar stuff like Dick Wolf's – FBI, Chicago Police/Fire/Med; Law & Order, NCIS, FBI, CSI; Apple TV's Blacklist, See, Morning Show; Disney+'s Big Hero, Mandalorian, WandaVision and…
You get the idea.
Broadcast networks (ABC, CBS, NBC, Fox, and those in other countries) have been desperate to refresh their old IP.
Admit it, news is really boring today – samo, samo.

They have drug Murphy Brown, Friends, Seinfeld, Wonder Years, Fresh Prince of Bel-Air, and others out of the vaults, dusted them off and … considered.
Networks know linear broadcast TV is fading.  But they've put on a brave front talking up rehashed existing material, remakes and spinoffs as never before.
They're counting on familiar content and buzzy/cheap reality shows to hold onto the shrinking audience and less interested advertisers.
The heyday of pay TV is behind it.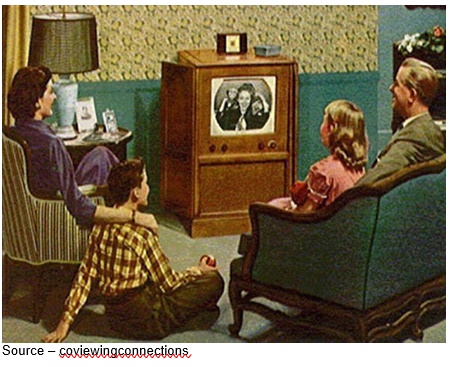 Cable bundle providers reaped billions by increasing monthly charges while making it notoriously difficult for customers to cancel service and return the cable box.
Of course, during that period there was no competitive entertainment alternative, so…
Now, there is and networks (NBCUniversal's Peacock, ViacomCBS Paramount+ and Pluto, Disney's Hulu, and Fox's Tubi) have responded with their own streaming services, taking the best of what works from the day/time venue to their IP-based, ad-supported services.
If you were used to ads and "free" content before; they've got something new, fun, easy for your anytime, any screen enjoyment.
The only folks who can't play by the new rules is Warner. They'll give you their service – HBO Max with Ads (love the name) – for only $10 a month.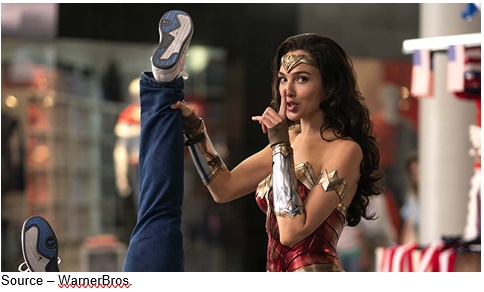 You save a fantastic $5/mo. compared to HBO Max, but it's worth it!
Right?
Don't worry…the price will go up!
Now networks really offer something for everyone – day/time, any screen and any time, free of ads or at a modest ad fee – options.
The ads?
The networks are sweetening the offer for the streaming viewer with lighter ad loads.
The 20 minutes of ads in an hour's linear "program" slot will come down to 4 to 10 minutes of ads/hour.
Now that the entire content delivery system is digital; advertisers can also more precisely target the ads, capture more precise viewer data, make ads interactive and deliver less intrusive creative (assuming lawyer, car and insurance ads really can be less intrusive).
The networks will develop more metrics/mechanics/programmatic ad activity as they transition from being solely media to tech/media companies.
Studios and networks everywhere are walking the fine line between filling the theatrical pipeline and feeding their streaming services that compete with Netflix, Amazon, Apple, and everyone around the globe interested in capturing more subscribers at home.
It's a good thing the spigot was turned back on for project production because some old content should never see the light of day again.
Studios, networks and streamers are all pushing to fill their lineups with a broad array of new scripted/unscripted visual stories in every genre possible.
Getting the streaming services launched and loaded up with new/old expensive films/shows that will attract people is no walk in the park.
Hastings and the Netflix crew know–they've been at it since 2007.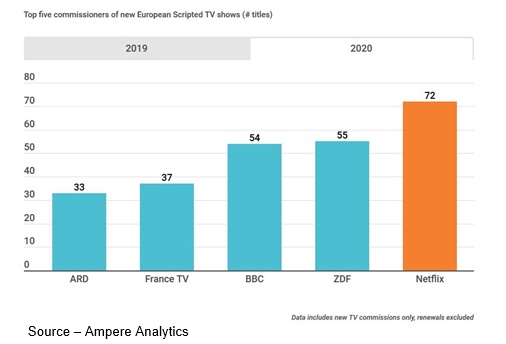 It took time, money and governmental negotiations to reach 210+ M plus subscribers around the globe (except mainland China, Iran, Syria, North Korea).
Bezos and Amazon launched Amazon Video (the precursor to Amazon Prime Video) in 2012 but that was just to make their subscription membership for ecommerce, books, music, games, you name it.
It wasn't until 2016 that the company saw that content production/distribution could be a real business, and Bezos wanted a statuette for his bookshelf.
On the heels of Netflix, Amazon began investing in new projects around the globe and expanding entertainment options to more than 200M global subscribers.
Early on, the two learned the fundamentals of the industry that studios have known for years.
Producing a lot of content for local consumption in other countries is a benefit, not a limitation because:
production is less expensive in other countries
crew talent is good around the globe
good video stories don't have border limitations
With Hollywood no longer the dominant international video story force and the global market growing; networks, studios and streamers have increased their production activities around the globe.
U.S. studios, networks and streamers found that many countries are willing to provide significant financial incentives and support to expand their film/series creation industries.
And to sign up streaming subscribers in the various countries, most governments said at least 40 percent of the content had to be produced locally.
Done and done because people in other countries liked the same types of stories.
It's no wonder that Ampere Analysis recently reported that Netflix is now the largest commissioner of European-scripted content.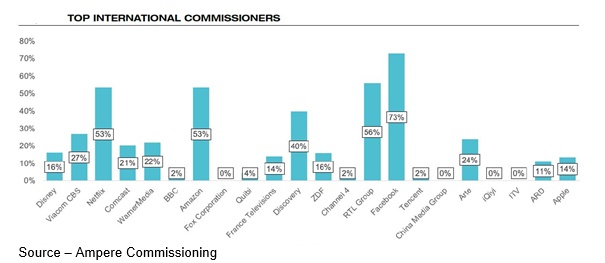 It has become increasingly easy for projects to be produced in England, Germany, France, Italy, India, Nigeria, Dubai, New Zealand and just about any country.
All of a sudden global SVOD services such as Netflix and Amazon Prime aren't just increasing the value of global content production, they are increasing the value – and production budgets – in local markets.
Localized production and global distribution have also raised viewers' content quality expectations.
Our expectations have admittedly been low.
With new projects coming to a halt last year, studios, networks and streamers quickly turned to check nearly or complete local projects to see which could be dubbed/subbed to fill their inventories to keep global subscribers entertained.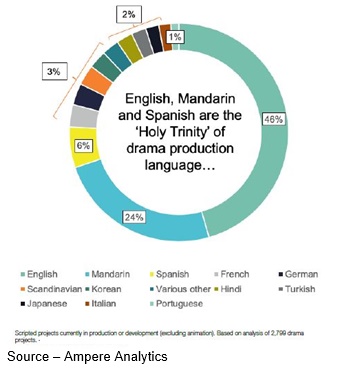 To determine how well the films/shows resonated with subscribers, several streamers surveyed viewer acceptance of "foreign" dubbed films.
They found what you might expect … very high consumer retention and engagement.
Bam!!
It reproves the aphorism–a rising tide lifts all boats.
To compete in the new global market, studio and network-owned platforms are rapidly emulating the Netflix/Amazon strategy of commissioning more new scripted content outside of Hollywood.
As the M&E industry adage goes–imitation is the strongest form of entertainment.
The variety of good, interesting, different story lines will enrich the breadth of viewing options for streaming subscribers.
But more importantly, it will increase the incomes of indie production/post crews around the globe and give them national and international visibility to enhance their careers.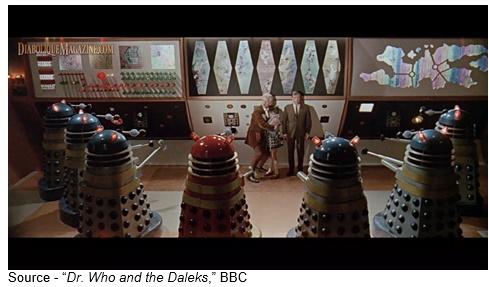 Dr. Who realized the rich potential of global streaming production and distribution said, "How interesting! This is most interesting!"
And it's all because people everywhere want to enjoy something old … something new.
# # #
andy@markencom.com – is an author of more than 700 articles on management, marketing, communications, industry trends in media & entertainment, consumer electronics, software and applications. An internationally recognized marketing/communications consultant with a broad range of technical and industry expertise especially in storage, storage management and film/video production fields; he has an extended range of relationships with business, industry trade press, online media and industry analysts/consultants.