Intro
Both AMD and Nvidia recommend their respective multi-GPU solutions as ideal for increasing performance when a single card is not enough.  Nvidia has recently recognized the futility of using more than two GPUs in SLI for effectively scaling gaming performance, and they no longer officially support Tri-SLI.  In contrast, AMD still recommends CrossFiring up to 4 video cards, and they support mixed cards for increasing performance.
AMD has recently announced their upcoming $499 Polaris at Computex which is a dual GPU card to take on the GTX 1070 and the GTX 1080. So it is very relevant to ask – just how useful is CrossFire or SLI for increasing performance with today's games?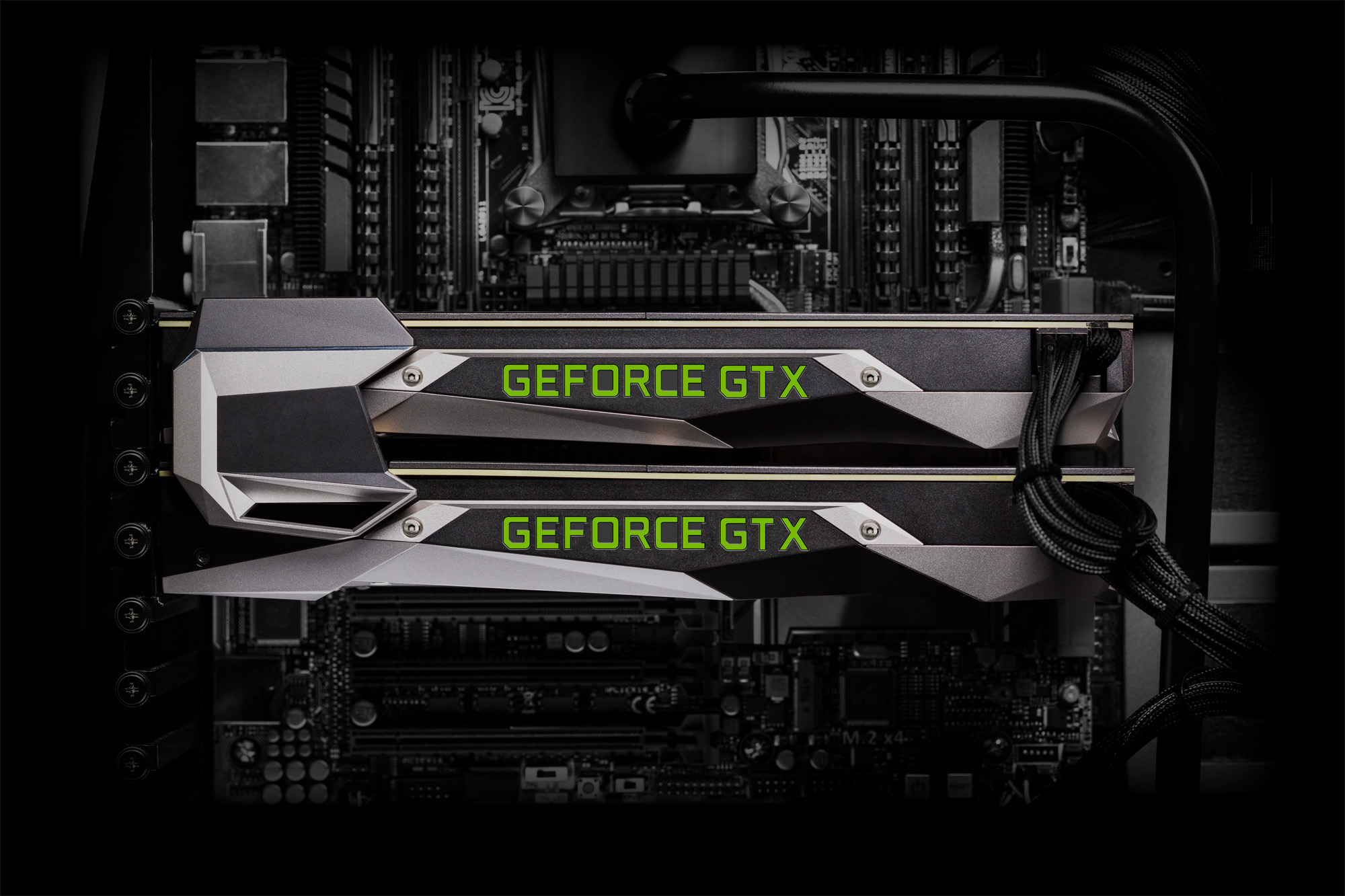 We are going to test 25 modern PC games with both SLI and CrossFire to evaluate scaling with 290X Crossfire as well as with GTX 980 and GTX 980 Ti SLI.  The results may surprise you as these games mostly include AAA titles from 2015 and 2106, including 3 DX12 games.
This multi-GPU analysis will examine the performance of 25 PC games using the latest Crimson Software Catalyst 16.5.3  drivers which were released late last month. We will compare R9 290X CrossFire performance versus GTX 980 Ti and GTX 980 SLI using the latest GeForce drivers.   We are also going to benchmark multi-GPU using our latest DX12 benchmarks, Ashes of the Singularity, Rise of the Tomb Raider, and & Hitman, as well as our latest DX11 games including DOOM.
We will also compare single GPU performance using the GTX 1080 and GTX 1070 as well as the Fury X, versus 290X CrossFire and GTX 980/980 Ti SLI.  BTR's The Big Picture, once reserved only for video card reviews, is also included to give you a total of 12 video card configurations on very recent drivers. Here we are going to give you the performance results of our cards at 1920×1080, 2560×1440, and at 3840×2160, using 25 games and 1 synthetic test.
Our testing platform is a very recent clean install of Windows 10 64-bit Home Edition, and we are using an Intel Core i7-4790K which turbos all cores to 4.4GHz in the BIOS, an ASUS Z97E motherboard, and 16GB of Kingston "Beast" HyperX RAM at 2133MHz. The settings and hardware are identical except for the drivers being tested.
At R9 280X and above, we test at higher settings and at higher resolutions generally than we test mid-range and lower-end cards. All of our games are now tested at three resolutions at 60Hz: 3840×2160, 2560×1440, and 1920×1080, except for the 280X and the GTX 970 which are not strong enough for 4K; and we use DX11 whenever possible with a very strong emphasis on the latest DX11 and DX 12 games.
Let's get right to the test configuration and then to our results.