Intro
This review is a follow up to BTR's GTX 1060 launch review versus the RX 480 8GB and versus the GTX 980 4GB, and it is also the follow up to the overclocked-to-the-max GTX 1060 6GB Founders Edition evaluation where we hit 2100MHz.   We originally tested the three competing cards each at stock with 26 games, and have only overclocked our GTX 1060 up until now.
At stock, the GTX 980 won decisively in performance over the stock reference RX 480, and marginally over the new stock GTX 1060.  This time, we will overclock the GTX 980 and the RX 480 as far as they will go with a maxed out fan profile and with added voltage to see where they stand in relation to each other fully overclocked.  We are using reference versions of all 3 cards.
The RX 480 OC vs. the GTX 980 OC & vs. the GTX 1060 FE
Issues with Overclocking the Diamond Reference RX 480 8GB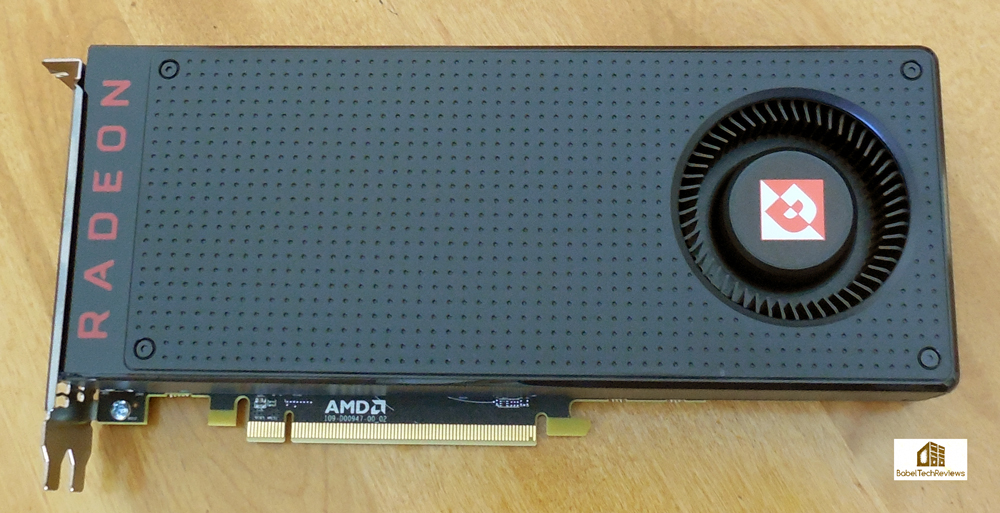 The $239 reference version of the RX 480 8GB is clocked up to it's maximum boost speeds of 1266MHz from a base of 1120MHz at stock.  We found that as long as the temperatures remain cool it will not throttle.  However, at stock values, the RX 480 would not maintain its highest boost and our sample settled in at 1227MHz using the Crimson 16.6.2 launch drivers because we had to leave the Power Limit settings at stock (0%) to ensure the card's stability.
Overclocking the RX 480 was problematic for us in our original evaluation of the AMD reference RX 480 sample  There appeared to be almost no headroom with the reference cooler since temperatures begin to rise steeply with just a 2% overclock. Temperatures jumped to 89C with a maximum of 92C.  However, there was no severe throttling until we gave it a 5% overclock, and the automatic fan speed did not ramp up even though temperatures stayed at 93C, but performance suffered.
We next purchased a reference Diamond RX 480 from Newegg and in our follow-up with the hotfix Crimson 16.7.2 driver evaluation which addressed the out of spec PCIe voltage, we noted that we were able to set the Power Draw to +50% as we regularly do for all of our our video card evaluations.  We got significantly higher performance than we did in our launch evaluation as we believe that setting the Temperature and Power Draw/Limit to their maximums eliminates the variability that throttling may otherwise cause for midrange and for higher end video cards.
This time we are going to cool our room to 72F and lock the voltage and fan speeds at their maximum to see how high of an overclock we can get.  Here is a screenshot of our settings at 5%:
We were able to test most of our 26 games with an original stable overclock of 6.5% with all settings completely maxed out as above in a very cool room.  We saw a completely stable boost at 1360MHz with the memory maxed out at 2250MHz.  Unfortunately, the overclock did not last.  Soon we saw instability in some of the benches and we were forced to lower the overclock to 6% even though conditions did not change.
Ultimately 20 of our 26 benches were run at either a 6% or 6.5% overclock until the RX 480 had a hard crash which not only forced us to recover from a restore point, our Monoprice display was evidently affected when we rebooted and it now has a vertical pink line running up the left side, and it will have to be replaced.
After this hard crash, we were forced to drop our overclock to 3.5% with the same settings – the RX 480 was not stable even at 4% in a cool room – and 6 of our remaining games were benchmarked at this lower overclock.  They are identified on the summary chart on page 3.  Evidently there are still issues with the reference RX 480's overvoltage through the PCIe slot as we did not enable "compatibility" or safety mode as we wanted its full overclocking performance.
Overclocking the Founder's Edition of the  GTX 1060 6GB
We devoted a separate evaluation to the GTX 1060 which you can see here.  We achieved a final stable overclock of +225 MHz to the core which settled in at or above 2088MHz with GPU Boost 3.0 for the majority of our benching as we kept our room cool for all of our game benchmarks. Watching the PrecisionX OC in-game overlay during our benchmark runs we mostly observed 2100MHz!  Our memory overclock remained at +700MHz for its clock of 4704MHz which greatly contributed to the increased performance.
We never encountered any stability issues with our rather extreme GTX 1060 FE overclock, in contrast to the issues we encountered with the RX 480.
Overclocking the reference GTX 980 4GB
We evaluated and overclocked the reference GTX 980 at it launch, and the review can be found here.  As seen in the overclocking section, we finally settled on +200MHz offset to the core clocks and +500MHz offset on the memory clocks with complete stability.  However, this time we had to back down our memory clocks to a +400MHz offset to achieve absolute stability.  From the overclocking section of the article:
Using maxed-out Heaven 3.0 looped in a window at 1920×1080, with all settings at stock values (Power and temperature targets are always maxed out), the Peak Boost observed was 1265MHz and it settled in at 1240MHz when temperatures reached 78C.  Even with temperatures in our testing room a hot 80F, temperatures never reached over 82C under full load, and the fan was unnoticeable at 63%.  Voltage ranged from 1.174V to 1.200V (average) to a high of 1.225V with clocks at stock values under gaming load.
We did not need to run our fan profile or voltage over stock settings to achieve this overclock as we could not get any higher by changing those settings on our GTX 980.  It remained completely stable through all of our testing.
Testing Platform
Our testing platform is Windows 10 Home 64-bit, using an Intel Core i7-6700K at 4.00GHz which turbos to 4.4GHz for all cores as set in the ASRock Z7170 motherboard's BIOS, and 16GB of G.SKILL DDR4 at 3200MHz. The settings and hardware are identical except for the drivers being tested.
We also feature our newest 2016 games, Mirror's Edge Catalyst and DOOM, and we also include Ashes of the Singularity, Hitman, and Rise of the Tomb Raider using DX12.  We have also added Total War Warhammer's newly released DX12 built-in beta benchmark to our regular benching suite plus Futuremark's just released DX12 benchmark, Time Spy.  We will compare the performance of 26 modern games at 1920×1080, 2560×1440, and at 3840×2160 resolutions with maximum settings.
Before we look at our test bed and run benchmarks, let's check out the test configuration.