Consumers Will Take Center Stage at IBC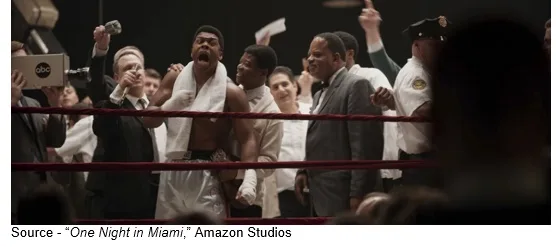 For the past nine months, one question has been gnawing at us.
What is a movie?
NATO (National Association of Theatre Owners) and the 203K+ screen owners around the globe said it was the great content that showed on their digital cinema screens … first.
They bragged how Disney/Marvel Studios' Black Widow had delivered $158M+ globally for them, proving the theater industry was back.
They screamed when Disney+ reported that subscribers had dropped $60M ($30 each) to watch it at home.
Folks who saw the project at the theater thought it was a movie.
Individuals who sat at home with their own popcorn thought it was … a movie.
We look forward to attending a number of IBC sessions in December to better understand how people around the globe choose to watch stuff on Netflix, Amazon Prime, HBO Max, Voot, Viu, Tudou, Iqiyi, Joyn+, Cinesquare, Showmax, iROKOtv, or any of the thousands of streaming services.
Allan McLennan, CEP/Media, Head of M&E North America for Atos, who will moderate sessions at IBC said that their international panelists agree that people simply think they're watching a movie when they want to, on their screen.
Will they also go to a theater to watch a movie?
Probably … maybe.
He wouldn't divulge the information that will be presented during the December IBC conference being held in Amsterdam.
Instead, he asks rhetorically, "Well, it does make a difference … doesn't it?"
For Disney (and its shareholders) it meant half of the box office receipts and all of the PVOD receipts and maybe a bunch of added Disney+ subscribers.
For the consumer (people studios need to reach/entertain), it's the difference between a special outing and convenience/preference.
Cannes, film festivals and industry professional organizations won't consider films that stream for an award because it's not really a movie if it doesn't appear in a movie house … first.
Normal folks don't care, they just want their entertainment.
Movies didn't kill live theater. TV didn't kill movie houses. Streaming hasn't killed day/time TV.
In fact, according to Statista, the value of the worldwide M&E industry will be worth $2.1T this year and will grow to $2.5T by 2024.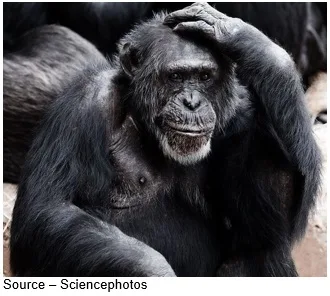 Perception is everything.
Sure, you can blame the tech firms like Netflix, Apple, and Amazon for making more content more widely available to more people; but the industry is changing in surprising and exciting ways.
Disney bought 20th Century Fox (including Marvel); owns ESPN, Star Wars, Pixar, theme parks, cruise ships; introduced Disney + along with Hulu, ESPN+, Star, Hotstar.
Discovery bought WarnerBros from AT&T after the phone guy figured out making movies/shows wasn't fun and formed Warner Bros Discovery.
Amazon is trying to finalize its MGM deal to add to its Amazon Prime Video/IMDbTV roster.
Comcast has cozied up to ViacomCBS.
Netflix, Apple and Amazon have studio properties in Hollywood and key locations around the globe.
It's all about smartly connecting — Tech companies are now movie studios. Movie studios are TV networks. Television is the Internet. The Internet is all about the most efficient tech to reach every audience.
True, Apple hasn't bought a producing studio/library yet, but they have plenty of money in the coffers to potentially take that step.
Sony, A24, Universal, Legendary, Relativity, RatPac-Dune, Blumhouse, Syncopy, Stone Quary, Temple Hill, Ingenious and a big bundle of studios and production houses everywhere can be had if the price is right and creative contracts secure.
Or, they'll sign exclusive or first-look film deals with … streamers.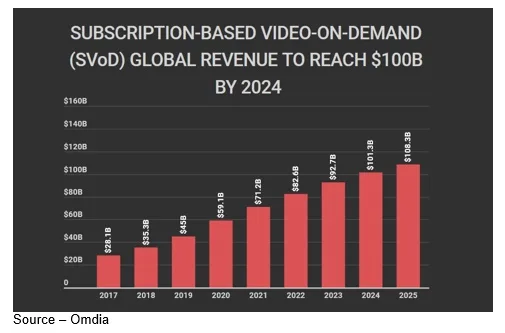 After all, for the streamers, it's all about growing their subscriptions.
And once attracted – retain subscribers!
In order to do that, they need content … lots and lots of compelling, quality content.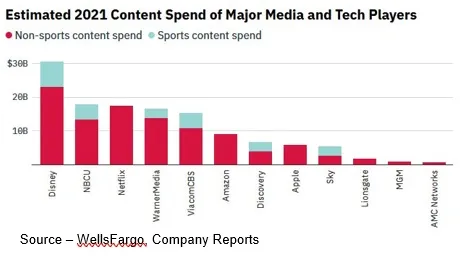 They're investing big time around the globe this year.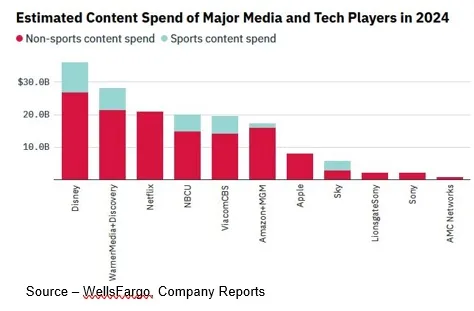 Every year, as subscriptions in the global SVOD services wax and wane, streamers will adjust their content investment to get and keep people interested in their service.
But what about theaters?
If the AMCs of the world are going to demand a specific exclusivity period, they can count on the film festivals to entice filmmakers to save their best for them first and then make deals on the "slightly" used content.
Or, there could be unique projects like Titane that was awarded the Palme d'Or at Cannes.
O.K., you might not take your kids to enjoy the theatrical experience about a woman romancing on top of a car, but the judges couldn't say enough great things about the video story.
Perhaps it wasn't as family rated as Bong Jung-ho's honors winner, Parasite, at the last live, in-person Cannes Film Festival; but this time, they rightly recognized a female director, Julia Ducournau, for her creative work.
More than likely though, decisions will be mutually made on a case-by-case basis following Universal's lead with shorter (varying in length) theatrical release windows.
Theater owners, producers and actors will tell you that projects developed for the big screen are creatively designed to attract and hold all of the viewers' senses and are not built around a streaming services data analysis as to what attracts and holds viewers.
Aahh … maybe.
But the objectives of producers, directors, production/post teams, actors, project investors and theater owners are to offer content that people will actually want to pay to put their seats in seats.
There will always be major projects like King Kong, Batman, Black Panther: Wakanda Forever, Top Gun: Maverick, No Time to Die, F10 (it will come), John Wick 4 and other expensively produced films that need to bring in as much revenue as possible before moving them to a streaming service.
Things can be sexier, scarier, funnier and more exciting on the big screen.
Buying a ticket, popcorn, drink, extras for two or more of you among a crowd of imperfect strangers without a controller in your hand is different for a change and who knows, you might be surprised at how much fun it really is.
The monster/superhero/space epics will always be big hits in the immersive theater and the exclusive run can extend as long as the attendance stays strong.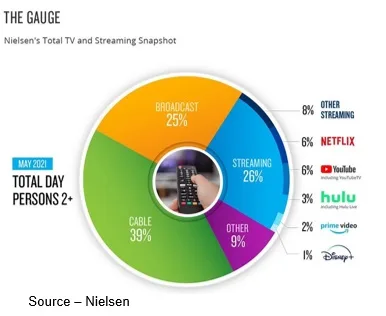 According to Nielsen, streaming video represents just 27 percent of the U.S. home entertainment market, behind the leader, linear television.
Of the streaming percentage, Netflix holds a market-leading seven percent share followed by YouTube TV (six percent), Hulu (three percent), Amazon Prime Video (two percent) and Disney+ (two percent).
The global streaming market could rack up more than 800 million before reaching saturation.
Netflix ended the quarter with almost 210 million.
Netflix has long been by far the largest SVoD commissioner of original content–not just in the U.S. but in all 190 countries it streams to. Each country requires 25-35 percent of the streaming services content they offer must be produce locally.
That has proven to be a benefit, not a limitation to Netflix and other global streaming services because local production is usually much less expensive than in the U.S.
They have also found that good entertainment doesn't recognize country boundaries, so an almost unlimited range of projects are watched everywhere.
Netflix recently commissioned sequels to titles including On the Other Side of the Tracks in France, and Happiness is a Four-Letter Word in South Africa.
Forty-six percent of their movie commissions this year have been remakes, sequels, spin-offs or adaptations of existing IP (intellectual property).
But based on the piracy reports on Disney's day/date release of Black Widow – the number one pirated title, according to TorrentFreak – and similar reports for other blockbuster day/date releases, we asked McLennan if studios can afford or tolerate this type of "leakage."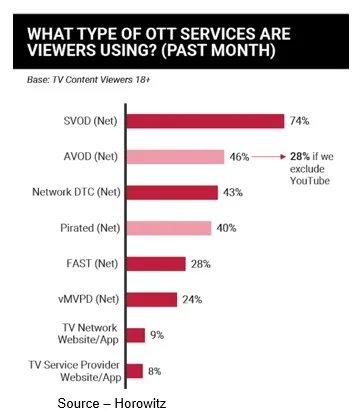 "The quick answer is no," McLennan said, "but it can be addressed as there are a number of very strong solutions that will be shown/discussed at IBC. They're built around robust and layered security solutions that take into consideration network, broadcast and streaming access management. Content security is paramount in ensuring that new releases are presented both theatrically and via streaming, so the creators and the viewers are rewarded," he noted.
McLennan emphasized that the added layers of protection aren't being added simply to thwart the pirate/entertainment thief and be fair to the ticket buyer and/or subscriber.
"People want to see movies in theaters, especially blockbusters; so over the next couple of years, as 2020 becomes a memory, audiences will progressively return to the local cinemas," he predicted. "But while there will be a steady increase, it will take some time to get back to pre-pandemic numbers.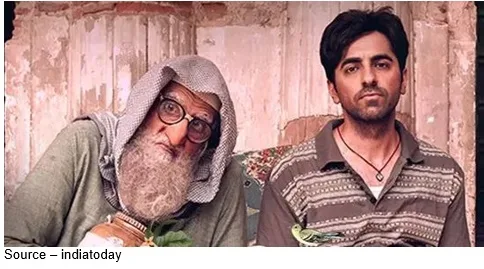 "Streaming subscribers have become accustomed to watching what they want when they want, and new models were introduced during 2020 to keep our industry open, so the industry is recognizing that there's a need now to correct to the new multi-screen environment in order to 'protect' and grow their investments as well," McLennan stated.
We think what he's implying is that studios and streamers won't completely satisfy cinema owners by giving them a theatrical window that extends until the last kid stumbles in the door.
However, they can jointly look at each project individually and decide what period is best for all concerned.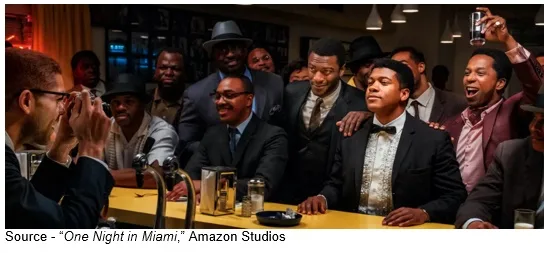 What we watch, why we watch it and where we watch it is changing.
So are the names of the organizations offering up the content.
As Sam Cooke said in One Night in Miami, "Everybody talks about wantin' a piece of the pie, well I don't. I want the goddamn recipe!"
Sorry Sam, we don't have the recipe, but you might find the key ingredients at IBC next month.
Amsterdam is a delightful place to look for them.
# # #
Andy Marken – [email protected] – is an author of more than 700 articles on management, marketing, communications, industry trends in media & entertainment, consumer electronics, software and applications. An internationally recognized marketing/communications consultant with a broad range of technical and industry expertise especially in storage, storage management and film/video production fields; he has an extended range of relationships with business, industry trade press, online media and industry analysts/consultants.