Sundance Spotlights Tomorrow's Content Developers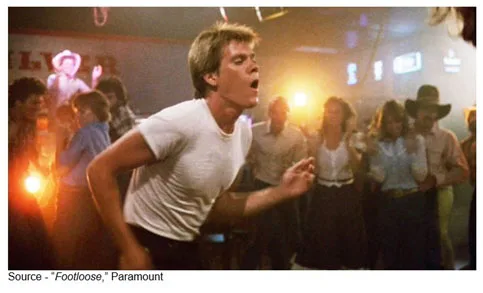 On any given day (excluding holidays), there are about 11.5 film festivals taking place where visual storytellers show off their best creative efforts in the hope that they will find a waiting audience and open checkbook.
I get it … honest.
Over the past 30-plus years, the Sundance Film Festival has become a gathering spot for sellers, buyers and hangers-on to start the global round-robin.
I just wish Robert Redford spent more time in Tiburon or even Ojai instead of Utah when he joined forces with Sterling Van Wagenen, John Earle and Cirina Catania to help the Utah Film Commission attract more shooters to the state.
Or maybe had a better time of the year for the event.
Heck, Cirina (founder and lead creative at The Catania Group) knows I hate the cold!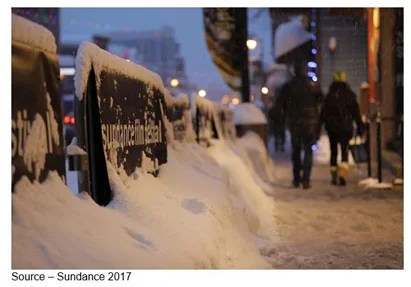 Despite them ignoring my aversion to snow, Sundance 2017 marked the first stop this year for YouTube, independent films and Hollywood blockbusters from students and aspiring filmmakers.
Spread over four venues (Park City, Salt Lake City, Ogden and Sundance Resort) the annual event just keeps getting bigger and more important to the M&E (media & entertainment) industry as content as well as the demand for more film stuff increases at a blistering pace.
Friends who live in the area like T.C. Doyle (The VAR Guy) and Jeff Swinger ("USA Today" Images) look at the growth with mixed emotions – the festival attracts money (big money), gives them a chance to see great new stuff without having to travel far and makes getting a good dinner reservation even tougher.
With the almost unquenchable demand for more video content to fill the OTT (over the top) rosters for SVOD, TVOD, AVOD (streaming, transaction, advertising video on demand) as well as new concepts like VR (virtual reality) and YouTube's shorter ad option testing; Sundance just keeps getting bigger.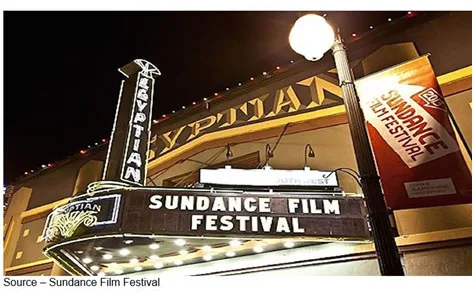 The neat thing about Sundance (or any film festival) is that you can bump into super friendly celebrities who like films and filmmakers.
At this year's Sundance, celebrities included Jay Z, Matt Damon, Patton Oswalt, Quentin Tarantino, Michael Madsen, Nafessa Williams, Lisa Kudrow, Peter Dinklage, Geena Davis, Kevin Bacon, Kathryn Hahn, Shirley MacLaine, John Legend, Matt Lomer, Nia Long, Ted Danson; and well, you get the idea…
Those folks were O.K. for my son; but he really wanted to go to Park City to see one of his favorites (he didn't), Grateful Dead's Bob Weir.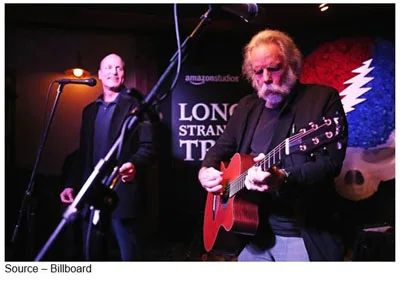 Sundance was all about the visual storytelling but there was a ton of great entertainment all around town and it enriched the whole experience even more.
While YouTube was busy testing the ad waters for their channels and helping entice advertisers to some of their personality-centric series, they also took the opportunity to show they were preparing to move up the content food chain by premiering one of their original docs, "This is Everything GiGi Gorgeous."
I guess the transgender vlogger's story is one of the ways to show they're at the place where "some of today's most innovative and risk-taking storytellers live."
Can't wait to see what Facebook comes up with for next year's Sundance to show they're an even better home for up-coming filmmakers.
While studio suits have been replaced by t-shirts and casual wear, dealmakers still sat through hundreds of hours of first-rate films trying to figure out which – in their opinion – were going to be hits (perhaps even Emmy, Oscar winners) and the best viewing value to their present and projected audiences.
Last year's Amazon bid for "Manchester by the Sea" of $10M plus $15M P&A (prints and advertising) ticked a few folks off but also earned the company a lot of national and international nominations and awards.
Netflix, Amazon, Fox Searchlight and others all came with hefty checkbooks to grab up what they thought was the best of the long, short and virtual content that was being unveiled at the theaters around the area.
After all, they had pipelines to fill.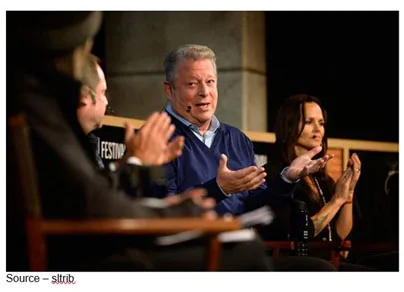 To kick-off Sundance 2017, Robert Redford broke from tradition and introduced a documentary by a friend of his — "reformed politician" Al Gore.
Gore returned to Sundance this year with "An Inconvenient Sequel: Truth to Power," the follow-up to his memorable "An Inconvenient Truth" which addressed the on-going challenge of global warming (hint – it really is happening).
While the Sundance award activities were peppered with political overtones, they didn't detract from the quality (and quantity) of great films shown this year, including winners like:
"I Don't Feel at Home in This World Anymore"
"Beach Rats"
"Roxanne, Roxanne"
"Dina"
"Crown Heights"
"Ingrid"
"The Yellow Birds"
"Last Men of Aleppo"
"Motherland"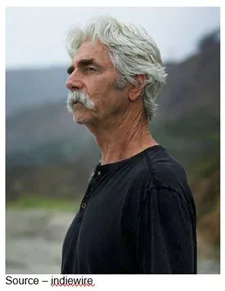 The well past his prime movie star passes his time doing commercials and smoking weed until he learns he has cancer and tries to make things up to his long-lost family. In other words, a role that fit him like a pair of custom boots
Somehow, he never looked like he was acting but just being a whiskey-swilling bouncer in "Roadhouse," a cowboy riding forever in "Ghost Rider" or a combination bad guy/good guy in his countless westerns.
It was interesting when you went to the various venues that there were so many excellent international entrants at Sundance and that the streaming organizations were paying close attention to them. They're finding that by offering more localized content for the countries they serve, the better their viewership and retention.
A Philippine, Brazilian or African film may have so-so viewership in English-speaking countries; but give them localized content, and they're all over it!
Immersive Content
It's true that "standard" 4K HDR (high definition resolution) films garnered most of the eyeballs at Sundance and walked away with the biggest paychecks, but the emerging VR (virtual reality) folks showed that they've come a long way with their immersive, 360-degree storytelling.
Both Jaunt and Nokia showed off the very best in long-form content as well as original and scripted multi-episode mini-series.
George Kliavkoff, president and CEO of Jaunt, noted at the start of Sundance that, "2016 was the final year of experimentation and every indication is that 2017 will be the year of action and adoption."
I'm sorta' looking forward to the remake of "The Lawnmower Man" using today's advance VR technology. As I faintly (very faintly) recall, the 1992 original had mind-blowing use of VR and with the tools we have today, it should be a real out-of-body/mind experience.
Some of the new VR content people were slapping on goggles for at Sundance included: – "NeuroSpeculative AfroFeminism" – very intriguing
"Synesthesia Suit: Rez Infinite and Crystal Vibes" – heavy on the gimmicks
"ASTEROIDS!" – neat outer space feel
"Chasing Coral: The VR Experience" – environmentally scary
"Melting Ice" – guess where the water ultimately goes
"Bad Trip" – an inside-out look of what Cheech and Chong must have enjoyed
"Miss Gloria" – or how to be a robot hero
We Are One – VR enables you to experience a tree's growth from seedling to full growth to destruction in the immersive film "Tree."
I have to admit that I've never visited the Northern California Redwoods and said, "Damn, I wonder what it's like to be a tree."
So, a VR film entitled "Tree" that allows me to become one with a tree – from seedling to slash-and-burn destruction – doesn't appeal to me personally but maybe you'll find it environmentally satisfying.
Because I've come to know and respect Lewis Smithingham's (30 ninjas) work for Doug Liman on his initial "Invisible" VR mini-series, I was intrigued to see the trailers for the next series at Sundance.
I was also hoping to bump into Lewis as I walked the frozen Park City streets but didn't see him anywhere. When I pinged him to find out why he wasn't at Sundance, he said he was eyebrows deep in the third ""Invisible" series and some other "really exciting" VR projects.
Too bad in a way … Sundance was his kind of party!
Of course, there's a lot of advanced VR work being done by the majors — Fox, Sony, Disney, Technicolor, ILM and other studios — that are going to give us a whole new perspective on how we personalize the content every time we put on an HMD (head mounted display).
Check Winners
Overall, the roster of films was outstanding.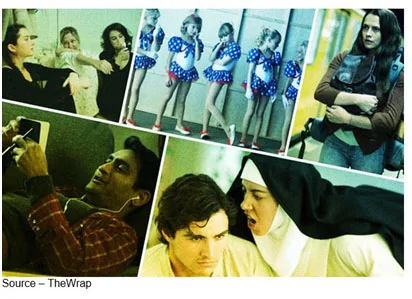 So, folks wrote checks – big checks – including:
Netflix: $12.5M for "Mudbound;" $8M for "To the Bone;" $5M for "Fun Mom Dinner;" $5M for "Icarus;" $2M for "Nobody Speak:" "Hulk Hogan," "Gawker" and "Trials of Free Press;" plus "The Incredible Jessica James" and "Berlin Syndrome" (to name a few)
Netflix wrote big checks for "Casting Jon Bene," "Joshua: Teenager vs. Superpower," "Chasing Coral," "The Big Sick," "Long Strange Trip," "Landline," "Crown Heights," "City of Ghosts"
Sony Pictures Classics pulled out their checkbook for "Call Me By Your Name," "Bigsby Bear," "Novitiate"
Fox Searchlight closed "Patti Cake$," "Step"
Comcast/Universal won "Thoroughbred"
Paramount – "An Inconvenient Sequel," "Truth to Power"
While Sundance is all about showing and bidding for great content from independent filmmakers, there's another – and extremely important – side to the festival and that's education and informational.
Filmmakers are the most sharing folks I've met, so there were plenty of sessions and opportunities for newbies and up-and-comers to learn from the folks who have been-there-done-that (right and wrong).
A lot of the workshops and seminars are underwritten by Adobe, Avid, Dolby, RED, Sony, G-Tech, Canon, Blackmagic, Atomos, HGST, HP, Dell and others.
But no movie is worth remembering without a message and Sundance, as well as the film industry itself, always sends a strong message of equality of individuals as individuals.
Women at Sundance holds a daylong group orientation and pairs mentor industry leaders with emerging and mid-career filmmakers to help them through their personal and professional development during the year.
The festival was also highlighted by a women's march and a number of films about women who refused to "behave" as well as major social and cultural change.
Film festivals provide a way for filmmakers to gain the visibility and attention they deserve for their visual stories but they also inspire others to do breakthrough work.

Despite the cold, Sundance is a great way to start the film festival year and prove Willard was right when he said, "I mean we're not stuck in the g****mn middle ages here. I mean we've got TV. We've got Family Feud. We're not stuck in Leave It to Beaver land here."
And even if you missed Sundance, just remember there are 3,999 other opportunities around the globe for you to see the best Indie filmmakers have to offer this year!
# # #