PowerColor Will Ship the Liquid Devil RX 5700 XT Next Week! – The fastest Navi in the World
Our friends at PowerColor have announced they are bringing back their popular Water cooled series, now the Liquid Devil RX 5700 XT. It is targeted to a very specific gamer that already has or planning to have a custom water cooling loop.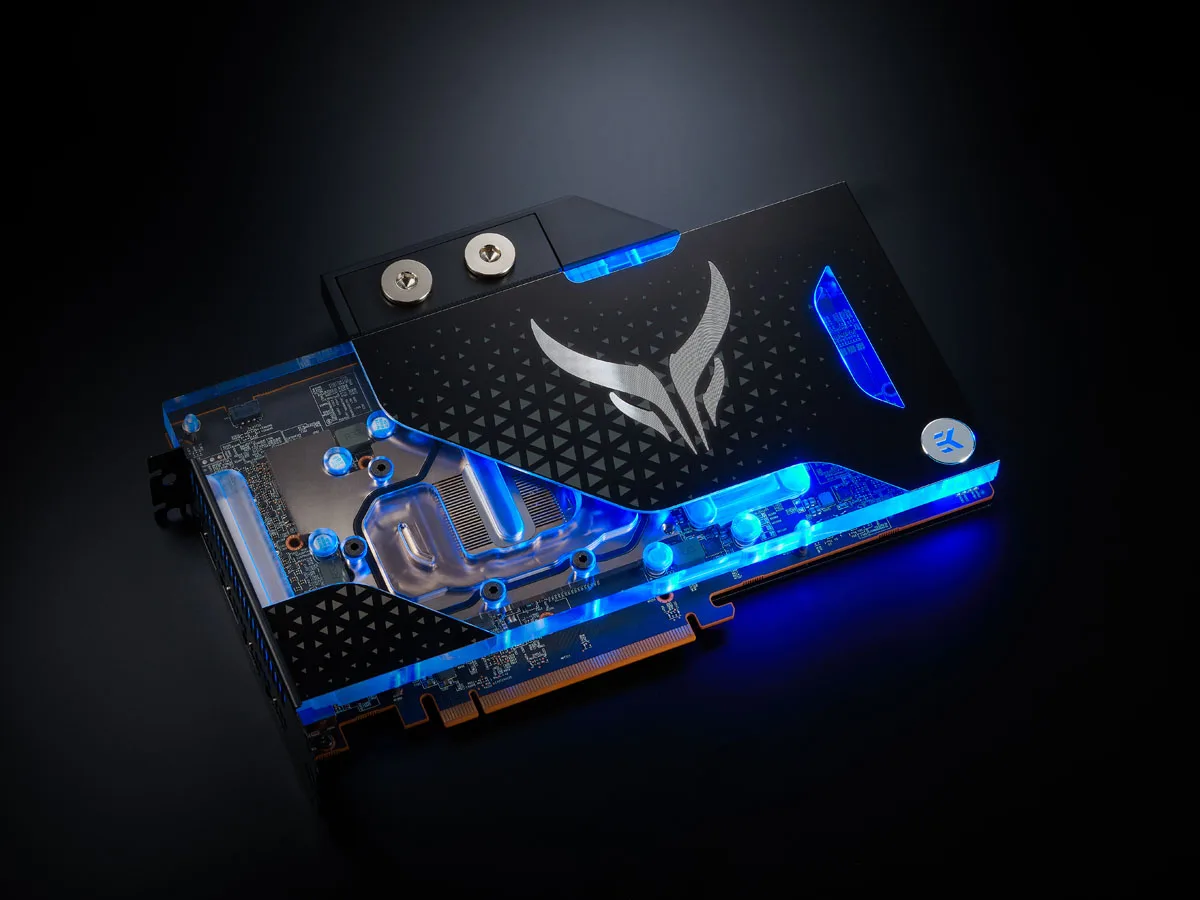 The PowerColor Liquid Devil 5700 XT offers the possibility of enjoying the RX5700 XT at full potential without needing to mount a block and/or loosing the card's warranty.
The Liquid Devil RX 5700 XT comes with special binned GPUs with it's boost clock factory set up to 2070Mhz and it uses a nickle plated copper base for excellent thermal transfer.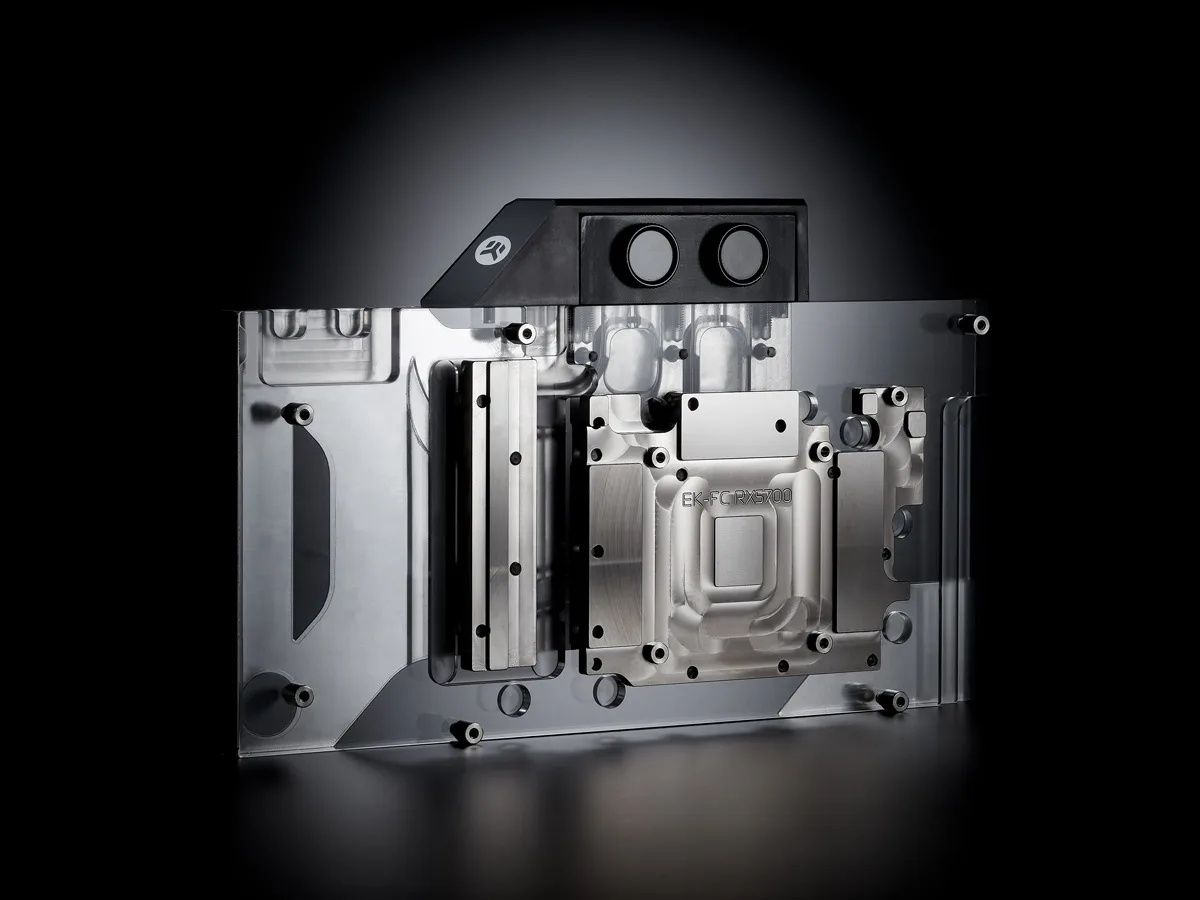 The Liquid Devil features 10 Phase VRM versus 7 on the Reference design and 8 on most other AIBs. And PowerColor has built it with a new 12-layer PCB designed with 10 VRMs, utilizing DrMOS and high-polymer capacitors capable of handling over 300W of power for an overclocker who wants to utilize its Unleash BIOS to full potential.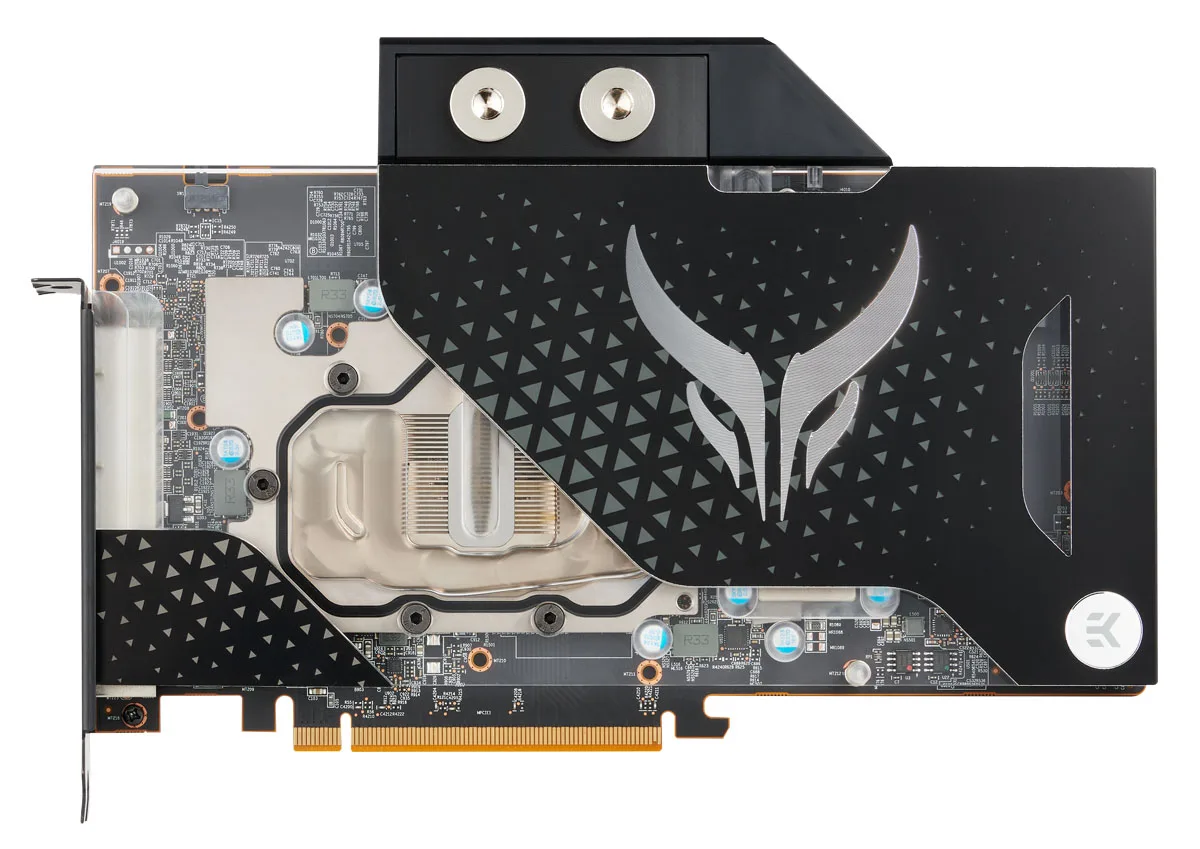 Priced at 599$ / 599€ / 569£, the Liquid Devil is the only RX 5700 XT in this price range with ultra performance that is watercooled by a premium waterblock.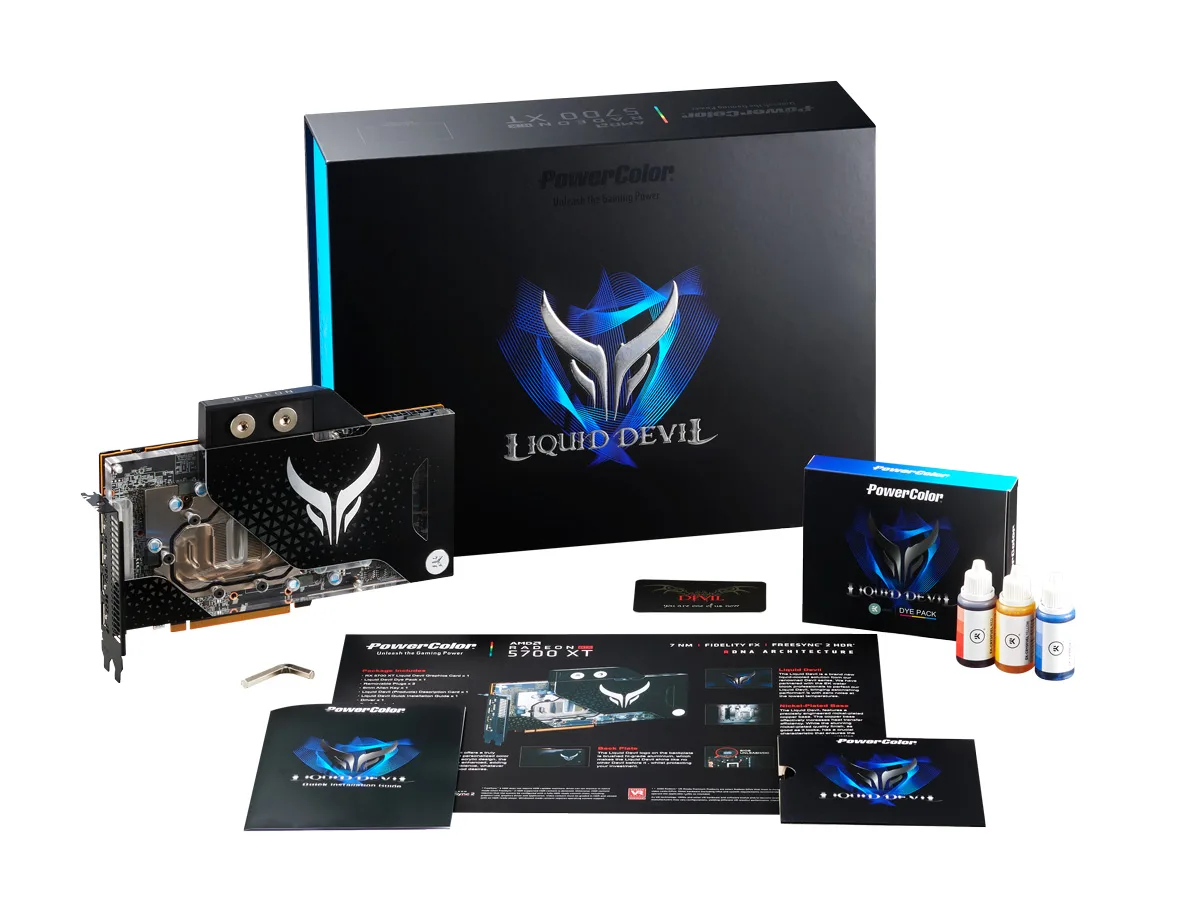 PowerColor will start to sell the Liquid Devil RX 5700 XT world wide beginning the week of November 25th.
Happy Gaming!