UE4 Gets Ray Tracing on March 26. Epic, Microsoft & NVIDIA kick off a DXR Developer Contest. NVIDIA Delivers GameWorks RTX
Our friends at NVIDIA have made more exciting major announcements at GDC 2019 today. GDC day 3 features the opening of the exhibit floor to focus on real-time ray tracing integration into game engines and games. Here is their press release: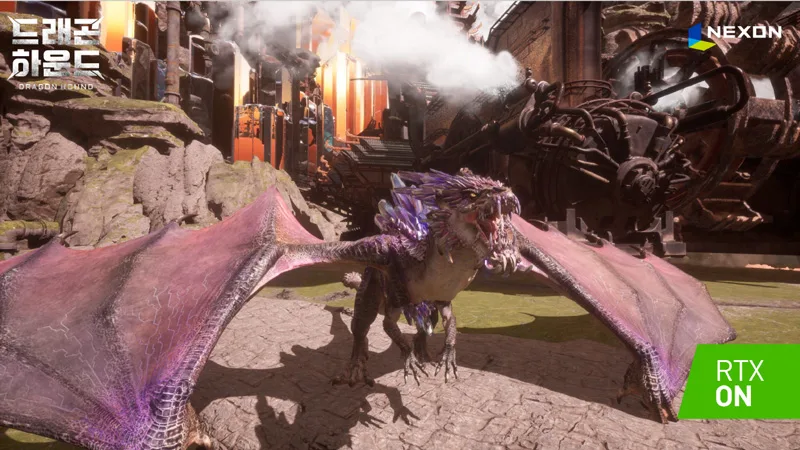 Epic Announced Real-time Ray Tracing will hit UE4 on March 26, Killer New Demo
As part of their keynote that happened today at GDC, Epic announced that Unreal Engine 4.22 will receive support for real-time ray tracing, as it moves from 'preview' to 'supported' on March 26, 2019.
Unreal Engine is used by over 6 million developers worldwide, from people working on innovative indie games to many of the world's biggest franchises. Now ray tracing is available for them to implement. The addition of technology features into the game engines makes ray tracing more accessible and easier to implement.
Early this week it was announced that Unity is integrating ray tracing support in their high definition rendering pipeline (HDRP) and developers will have access to an experimental build starting in early April. This will be followed up with full preview access in the 2019.03 Unity release.
Jon Peddie, president of Jon Peddie Research summarized the impact like this:
"The integration of real-time ray tracing by the two dominant game engines illustrates the game industry's belief that real-time ray tracing is the future of gaming graphics. Historically, game engine integration represents a tipping point for technology and is followed by industry-wide adoption. In the near future, I believe every AAA title will incorporate real-time ray tracing."
New demo from Epic
Epic also debuted a killer new demo at their keynote. Epic's "Troll" demo is a cinematic showcase made by VFX studio Goodbye Kansas that gives gamers a glimpse of what creators can do with ray tracing.
Check out the new demo here: https://www.youtube.com/watch?v=Qjt_MqEOcGM
Epic, Microsoft and NVIDIA Announce a DXR Spotlight Contest for Game Developers
Epic, Microsoft and NVIDIA will be holding a DXR Spotlight Contest for game developers in celebration of the release of real-time ray tracing support in Unreal Engine 4.22. We're looking for game developers and content creators to create tech demos that use real-time ray traced reflections, real-time shadows, and/or real-time global illumination with Unreal Engine 4.22 featuring Microsoft® DirectX® 12 and DXR. The winners get NVIDIA RTX™ TITAN GPUs.
More details on the Unreal Engine 4.22 contest is available here: https://developer.nvidia.com/DXR-spotlight
GameWorks RTX Makes Adding Ray Tracing to Game Easier
GameWorks RTX would be a good place to start your contest entry. It's a comprehensive set of tools that NVIDIA provides to game developers to help them implement real-time ray tracing effects in their games. GameWorks RTX, launched at GDC, includes:
RTX Denoiser SDK – a library that enables fast, real-time ray tracing by providing denoising techniques to lower the required ray count and samples per pixel. It includes algorithms for ray traced area light shadows, glossy reflections, ambient occlusion and diffuse global illumination.
Nsight for RT – A standalone developer tool that saves developer time by helping to debug and profile graphics applications built with DXR and other supported APIs.
More details on GameWorks RTX is available here: https://developer.nvidia.com/rtx.
Over the last year NVIDIA has been pioneering real-time ray tracing in games. With industry standard APIs in place, a wide variety of desktop and notebook GPUs on the market, and now game engine integration and a new developer tool kit, a lot of the heaving lifting for ray tracing adoption has been done and a flood of ray traced games are imminent.
Related links:
News Release on NVIDIA's GDC announcements:
http://www.globenewswire.com/news-release/2019/03/18/1756663/0/en/NVIDIA-Microsoft-Epic-Games-Unity-and-Leading-Developers-Kick-Start-Next-Gen-Gaming-at-GDC-2019.html
GameWorks RTX information on NVIDIA's developer site:
https://developer.nvidia.com/rtx.
Details on the UE4.22 contest:
https://developer.nvidia.com/DXR-spotlight
Epic Troll video:
https://www.youtube.com/watch?v=Qjt_MqEOcGM
Happy Gaming!