Today NVIDIA released the new GeForce Game Ready driver for DiRT 4 and Nex Machina. NVIDIA Game Ready Drivers provide the best experience for GeForce gamers in these titles as the drivers have been optimized for them. And as an additional verification of quality, every Game Ready Driver is WHQL-certified by Microsoft.

With DiRT 4, the official game of the FIA World Rallycross Championship, Codemasters built off of what made the DiRT series popular – an authentic racing feel, diverse locations, a large variety of vehicles and game play, and competitive matches.
NVIDIA recommends a GeForce GTX 1060 for maxed-out 1920×1080 gaming at 60 FPS or higher. At 2560×1440, a GeForce GTX 1070 is recommended, and for 3840×2160, a GeForce GTX 1080 Ti with MSAA on or disabling MSAA at 4K will enable the GeForce GTX 1080 to exceed 60 FPS. However, for these results, DiRT 4 players will want to use this GeForce 382.53 driver.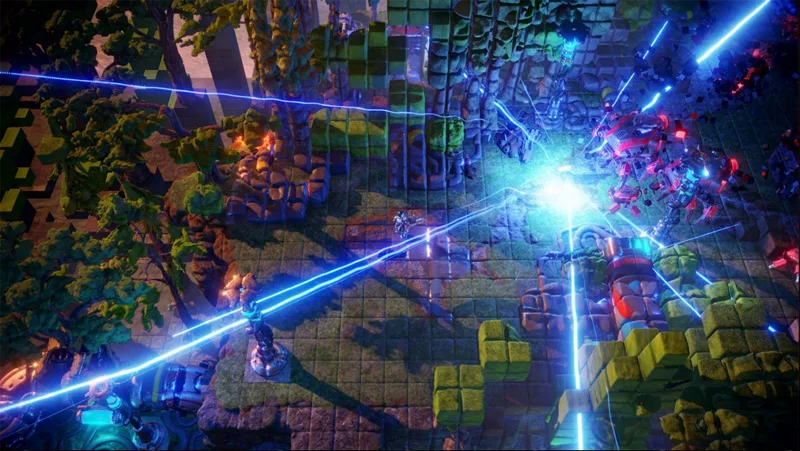 Nex Machina aims to replicate all of the dynamics of the 1990s arcade shooters, with 2017 graphics, smooth framerates, and a multitude of competitive and cooperative gameplay options. All of Nex Machina's action is best experienced at 60 FPS or higher. At 1920×1080, the GeForce GTX 1060 came out on top in NVIDIA's internal testing with settings maxed out. At 2560×1440, aGeForce GTX 1070 is recommended, and for 3840×2160, a GeForce GTX 1080 is the recommended card.
GeForce Experience can provide one-click Optimal Playable Settings to automatically get you into the game with the best possible graphics customized for your system. In addition, you can use GeForce Experience ShadowPlay to record and upload all your best runs and high scores, and to capture and share screenshots. And if you use the GeForce Experience, you can also download the Game Ready driver for an optimized experience for these top titles.
Related links:
GeForce.com DiRT 4 Recommended Specs
GeForce.com Nex Machina Recommended Specs
If you are running a Radeon, AMD also released non-WHQL driver Crimson Relive Edition 17.6.1 for DiRT 4. BTR will buy DiRT 4 and will probably add it to our benching suite to replace DiRT: Rally.
Happy Gaming!