I am nearly done with the 43.8GB DOOM download, and I look forward to benching it for BTR readers today on multiple video cards. Just in time, Nvidia has released their WHQL 365.19 Game Ready driver which is optimized for DOOM, Homefront: The Revolution, and Master of Orion. You can get the new GeForce drivers here.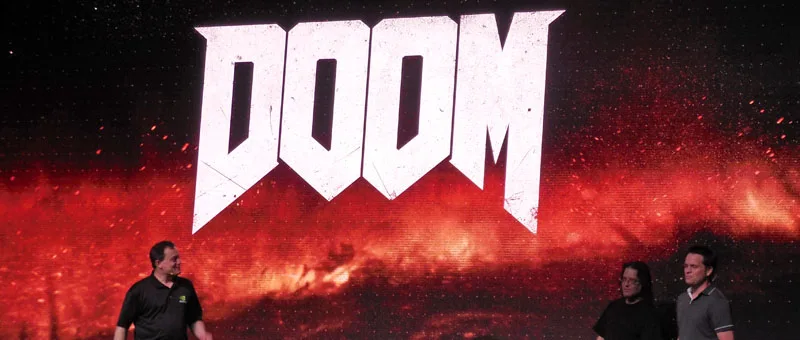 Nvidia generally has a game ready driver for the launch day of most AAA titles and today is no exception. DOOM looks really nice, and as part of the press we previewed exclusive gameplay footage of DOOM running on the Vulkan API at the private editors event in Austin, Texas last week. Fortunately, id wanted to make sure high res video of the gameplay is available for everyone to show DOOM completely maxed out.
This DOOM gameplay video is a 6-minute direct feed, 1920×1080, 60 FPS, 2.1GB PC gameplay video that shows the full fidelity, speed, and quality of DOOM running on a GeForce GTX Titan X using the Vulkan API. It will show you how DOOM plays on PC with settings and options maxed out. And we will benchmark it today for our readers.
Nvidia has posted the video on Youtube in an uncompressed, full resolution format, and Vulkan support in DOOM is expected shortly after launch. Here's the video.
Links:
GeForce.com article with full res video:
Link to youtube of the DOOM video:
DOOM Website:
GeForce.com story that covers DOOM at the launch event in Austin:
Game Ready GeForce 365.19 Driver Article
Happy Gaming!