No Party "Owns" Today's Entertainment Viewer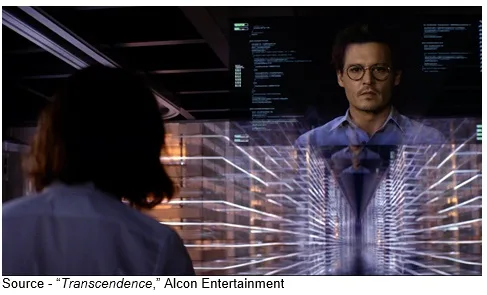 A while back, we watched an African wildlife documentary and one of the highlights was the annual Wildebeest Migration – gnu and zebra going from one grazing ground to another across a croc-infested river.
We recalled it when we read a wide-ranging interview in THR with Ann Sarnoff, Warner CEO, when she recounted that she had watched Tenet in a theater and said, "it was amazing. It was safe. There were no crowds."
Right now, that's sorta like a gnu turning to the herd after crossing the river saying, "See nothing to it … come on across."
Rather than the herd mentality, perhaps it would be better to go down the road and cross the bridge.
To justify the opening of US cinemas, Imax CEO Richard Gelfond cited the success of movies opening in China.
"You're going to see a very strong recovery in China; it's very promising as there's nothing unique about China," Gelfond argued. "I do think it will be a model for the rest of the world."
Of course, he overlooked the fact that following or not following China's government guidelines on controlling the pandemic weren't simply suggestions, they were mandates; and they had a track record of showing Covid was being controlled/managed.
Big difference!
Despite that, 68 percent of theaters rushed to open and show Tenet and other films.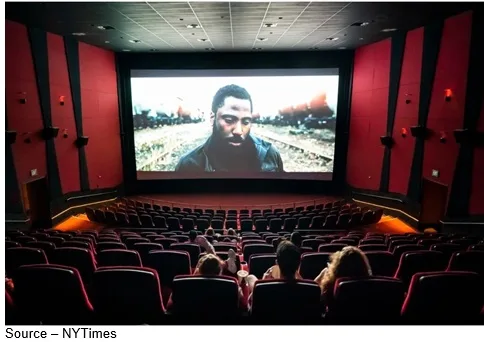 With the exception of many New York and California theaters, owners rushed to clean/open up their darkened cinemas for what Warner promoted as "a global tentpole of jaw-dropping size, scope and scale."
While the Christopher Nolan film took in well over $250M worldwide, it earned less than $40M in its first month of showing in the US, the world's largest theatrical market.
Yes, it was a convoluted, overhyped film; perhaps a more warm, fuzzy, easy-to-follow project might have performed better; but it's doubtful.
The issue is we've just got too much of a good thing!
Let's put aside the pandemic as the excuse or reason for every trend up/down we have in the industry.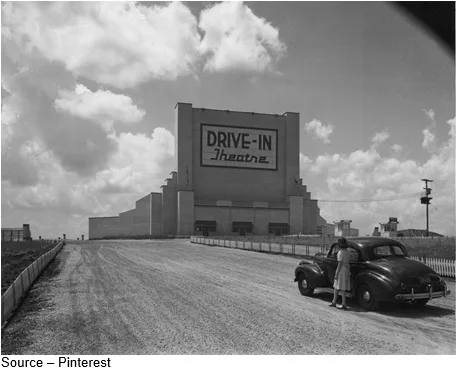 According to Statista:
There are 40,837 screens in the US (indoor/outdoor)
There are about 12.8 thousand in the EU
China has more than 69,787 screens
India has about 9,600 screens
The number of screens has grown 20X over the past decade and the growth is expected to continue.
IMAX, arguably the benchmark for the in-theater experience, is adding new theaters around the globe and its immersive entertainment experience earned the firm more than $1B in global box office.
But…
According to a study from Elon University (https://bit.ly/3mIzYkz), the highest percentage of Americans attending movies was in the 1930s (90M per week), and it's been downhill since then.
US, Canadian attendance fell 5.8 percent in 2017, the lowest since 1992.
Ticket sales rose in 2018 but again dropped 4 percent in 2019.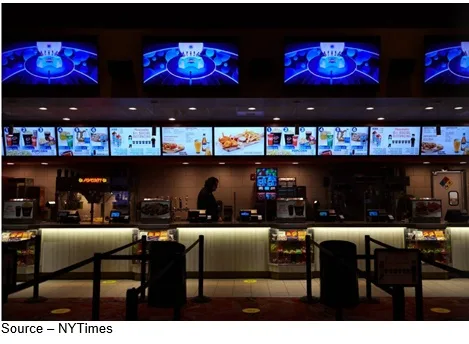 Despite studios continuing to churn out eye-popping, massively expensive tentpole productions ($100M-plus), attendance continues to drop even though the theater industry records steady growth, thanks to higher ticket costs and concession sales.
According to a Statista US/Canadian movie attendance habit study last year:
14 percent of people identified themselves as frequent movie goers (1 or more times a month)
40 percent were occasional attendees (less than 1 per month)
46 percent were infrequent (once a year or less)
An evening (or afternoon) at the cinema began to slip when television was introduced in the late 19th century.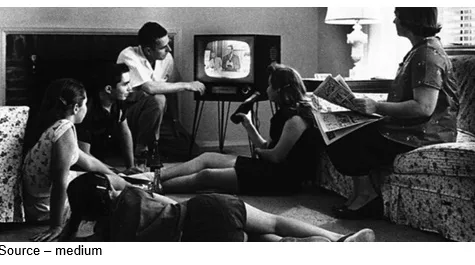 But it didn't gain popularity until the 1960s/70s when cable networks began expanding into cities and towns in every country around the globe.
Along the way, it created new TV powerhouses (ABC, NBC, CBS, Fox, BBC, Sky, Canal, Star, MTV, CTV, NTV, CCTV, and hundreds of others) that fed consumers a continuing stream of news, education and entertainment at a predictable annualized service fee.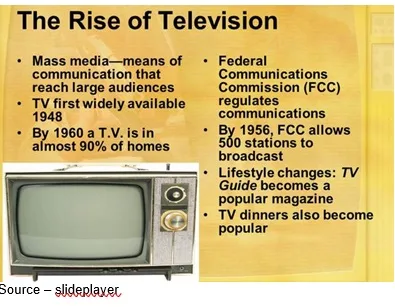 While movie-going continued to drop, theater chains continued to claim the appointment viewing wasn't affecting them.
Actually, we believe they said it complemented and enhanced their entertainment experience.
After all, they had their 90-day exclusivity window for films–especially with the studios' increasing marketing budgets that were put behind big, expensive projects to ensure the financial success of the movie.
While studios generally had to split the box office receipts with the movie theaters (often 50/50), both were happy.
Studios knew they had a secondary market selling films to TV networks to capture all of the folks who had become disenchanted with their entertainment evening out and watched whatever was on whenever it was on.
Everyone was … happy.
Then the Red Envelope company had the bright idea of offering consumers a paid Internet-based opportunity to watch the crème de la crème of movies and TV shows–all without the bothersome ads.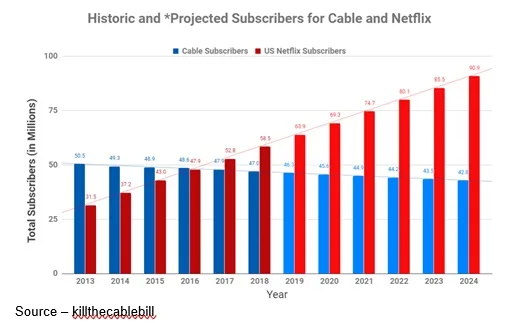 It didn't bother the US/Canadian cable guys too much because they also had a paid, ad-free option (HBO) that had been sent to folks' homes since 1972.
After all, only an idiot would pay for content when the network/cable guy would give it to you for free (currently about ¼ of airtime – 15 minutes of commercials in an hour).
Studios thought it was cool because who better to create the content Netflix needed?
Well yeah!
It didn't bother international cable guys … until it did.
It turned out Hastings and his now co-host Sarandos had these ideas that:
People everywhere would like to watch their content when, where, how they wanted
Folks liked the idea of really special video stories, regardless of their country of origin
People could wait for a bathroom break or visit to the kitchen between the shows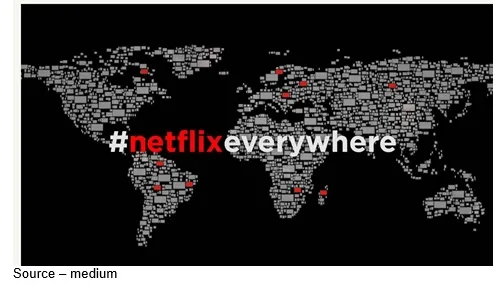 Score another one for the Silicon Valley team that to date has accumulated nearly 193M in 190 plus countries.
In addition, they were creating embarrassingly good content that not only attracted more subscribers but also won some of Hollywood's prized awards – Emmys, Oscars.
Studios, networks and tech companies everywhere liked the idea of going D2C (direct to consumer), bypassing the cable guy so Disney +, Apple TV+, Amazon Prime, BBC, Sky, Alibaba, Tencent, AT&T/Warner, NBC and Viacom/CBS offered their reasonably (and excessive) priced services.
And because the consumers' subscription tab was rapidly approaching their old cable bill, a few set up some "free" options like Pluto, Tubi, Kapony, Peacock, Roku and others with far fewer ads (3-4 minutes per hour).
Theaters "tolerated" the newcomers until the world ground to a halt.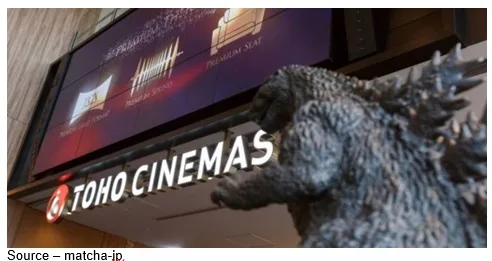 Overnight, movie theaters closed, and people began to love their pay TV and streaming stuff.
Actually, streaming (subscription, free) became more and more popular and people everywhere cut, shaved their cable service, opting for entertainment their way – what they want, when they want it, on the screen in front of them.
Not willing to have millions of low-, mid- and hyper budget films age until lockdowns were lifted and people were able to rush back to the theater; studios chose to do what was best for their survival (and their shareholders) and broke the time-honored 90-day exclusive window.
It turns out, people aren't willing to risk putting their seats in theater seats anytime soon and some, perhaps never again.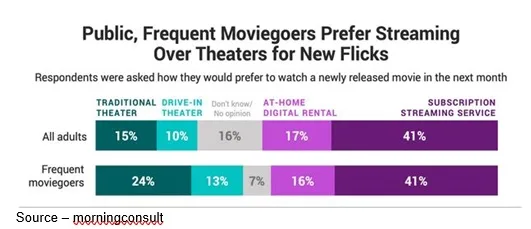 Obviously, theater owners cite the rapid return to movie houses since reopening and stress they are doing everything possible to make cinema visits safe.
In addition, they proudly note that they are almost selling out every showing of the new tentpoles they offer and … it's getting/going to be even better.
Yes, dedicated movie goers will return to the new normal.
But…
46 percent of the folks said even before this they visited the movie house at most once a year
Variety reported that 70 percent of people would prefer to stream first-run shows at home now instead of going to the theater, 17 percent prefer the cinema, 13 percent undecided
37 percent said they would go to the cinema less often, 10 percent never again
60 percent said attending venue events would scare them for a long time
Even before this, art film theaters (long the home for low-budget specialty films) were barely hanging on before and their survival will only come about by pure guts and determination–not the renewed need for people to experience new, totally unique/different projects.
NATO (National Association of Theatre Owners) and ICTA (International Cinema Technology Association) members have to realize:
There are simply too many theater screens for the shrinking audience
People (consumers) have an overabundance of good/great click/view content options
PVOD yields content owners/studios 80 percent of the payment vs. 50 percent with theaters
Many dedicated moviegoers won't return until there is a Covid-19 vaccine or cure
There are too many theater screens
Normal folks have no problem with the day/date showing options
Having a night out with someone special to watch a super film at IMAX, AMC, Cineworld, Cinepolis, Wanda, or any movie house is fun and a great event.
And it will continue to be a memorable activity for millions of people around the globe.
Watching a movie or TV show on your screen of choice (Pay TV, SVOD, PVOD, AVOD) is a great way to escape the realities of an increasingly unreal world.
But for everyone in the M&E ecosystem, it's important to remember Agent Buchanan's profound statement in Transcendence when he said, "We're all gonna need someone to blame when thing goes sideways."
# # #
Andy Marken – [email protected] – is an author of more than 800 articles on management, marketing, communications and industry trends in media & entertainment, as well as consumer electronics, software and applications. An internationally recognized marketing/communications consultant with a broad range of technical and industry expertise in storage, storage management and film/video production fields; he has an extended range of relationships with business, industry trade press, online media and industry analysts/consultants.