Intro
The Logitech G PRO Headset Review – Built for Pro Gamers
Logitech released the G PRO gaming headset last year as a less expensive replacement for their flagship G433.  The G PRO is a comfortable headset widely available for under $90 which is designed and built primarily for gamers and particularly for multiplayer and for professional eSports gamers.   
We received an evaluation sample from Logitech last week, and have been using the G PRO for critical music listening as well as to play through parts of single player campaigns of several games that have excellent audio including Alien Isolation and multiplayer games including Call of Duty: Black Ops 4.  Because it is nearly impossible to review audio without making comparisons, we compare the G PRO with the original HyperX Cloud headset and also with Grado's SR60e headphones.
The Logitech G PRO is a closed design headset which features Logitech microfiber and leatherette ear pads, padded headband, and 40mm directional drivers to deliver high-quality gaming sound for under $90.
Most competing headsets like the Cloud II are usually priced at least ten dollars more, and the only difference between the original Cloud that we are comparing today and the Cloud II is a USB connector with 7.1 audio.  We don't particularly like 7.1 audio simulated by two speakers like with Windows Sonic or Dolby Atmos.  We much prefer a game's spacial audio, directionality, and audio cues delivered by two properly placed and tuned stereo drivers as in the Logitech G PRO.
Logitech has attempted to bring a high quality gaming experience with an emphasis on pro gaming and eSports using a no-frills design that is also less expensive than its predecessor, the G433, which Logitech attempted to improve upon.  The G433 Logitech is a more expensive headset that has a USB interface and 7.1 audio much like the Cloud II. The G PRO uses the same 40mm drivers as in the G433, but it does away with the interface.
The Grado SR60e is a $79 entry-level audiophile open design headphone using 40mm drivers which is designed primarily for accurate or critical listening to music.
The Cloud and the Cloud II both use 53mm drivers and they boast a frequency response of 15Hz-25,000KHz while the Logitech G433 and PRO G use 40mm drivers and offer 20Hz to 20,000Hz.  These specifications are completely meaningless and have no relationship to how they actually sound.  We will try to pinpoint the differences in the practical sound quality between the G PRO and the Cloud headset when used for gaming and also compared with the Grado SR60e headphones when used for music.
One thing a gamer may notice is that the Logitech G Pro is slightly louder at the same levels since its speakers are slightly more efficient at 32 Ohms than the ones used for the Cloud.  This is actually a plus for using a mobile device or a motherboard's integrated audio.  Our three headsets are analog, so we used our EVGA Z370 FTW motherboard's Realtech audio and integrated headphone jack as well as our Diamond USB external USB 7.1 digital soundcard.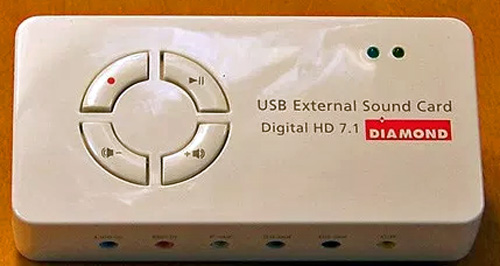 The Logitech G PRO weighing in at just over nine ounces (259 grams) is actually more than two ounces lighter than the Cloud (at 320 grams).  A lighter headset can make a big difference to pro gamers who may game for many hours at a stretch.  We found the G PRO to be even more comfortable than the Cloud which is a very comfortable headset.  We gamed with the G PRO for many hours in each session, and our ears and head still felt good afterward.  There was no fatigue whatsoever because of its perfect fit, soft headband, and plush ear cushions.
The Logitech G PRO is built with 90-degree rotating ear cups which can lie flat for travel or against ones body which is big plus over our Cloud's headset whose ear cups cannot lie flat.  The Logitech G PRO uses 40mm tuned directional drivers compared to the Cloud's 53mm drivers, but both are positioned to result in a broad soundstage providing accurate in-game sound.  Overall we like the directionality of the G PRO a little better using stereo sound.  We don't particularly care much for Windows Sonic, and we much prefer a stereo soundstage when looking for in-game audio cues.
The Logitech G PRO also offers a convenient set of features for gameplay, including a detachable flexible microphone for single player games, and an adjustable steel headband slider for long lasting durability.  The 6.5 foot cable is also braided, sturdy, and detachable.  In addition, there is a convenient volume/mute control on the G PRO's cable which is easy to reach and adjust.
With good audio performance and sound quality, the Logitech G PRO enables positional audio to help competitive gamers gain a spatial sense advantage across any gaming platform. The G PRO has compatibility with the PC, the Xbox One, the PS4, and with other mobile devices.
Logitech G PRO Specifications & Features:
From the Logitech G PRO website:
UP TO 16DB 
NOISE ISOLATION
20Hz-20KHz 
SPEAKER RESPONSE
100Hz-10KHz 
MICROPHONE RESPONSE
PHYSICAL SPECIFICATIONS
Height: 172 mm
Width: 81.7 mm
Depth: 182 mm
Weight: (w/o cable): 259 g
PC Cable Length: 2 m
HEADPHONE
Driver: Hybrid mesh PRO-G
Magnet: Neodymium
Frequency response: 20Hz-20KHz
Impedance: 32 Ohms
Sensitivity: 107dB@1KHz SPL 30mW/1cm
Noise Isolation: up to 16dB
Cable length: 2m
Surround: Windows Sonic and Dolby Atmos for headphones Compatible
MATERIALS
Headband: TR90 nylon
Joint: Glass fiber reinforced nylon​
Slider: Stainless steel
Ear and head pads: Leatherette
Additional ear pads: Microsuede
Earcups: Soft-touch
PRO MICROPHONE
Microphone Pickup Pattern: Cardioid (Unidirectional)
Type: Back Electret Condenser
Size: 4mm
Frequency response: 100Hz-10KHz
Arm: Full-range flex
REQUIREMENTS
PC, PS4™, Nintendo Switch™, Xbox One™, VR
The  Logitech G PRO is powered by the audio jack for PC and Mac to amplify audio and voice, as well as stereo compatible for the PS4 and Xbox One.  It has a 2m cable to provide stereo input and a short extension cable with dual 3.5mm stereo and microphone plugs when online to communicate with your team.
We can use the G PRO as headphones for travel thanks to its closed design and easily detachable mic boom.  If we used the Grado's open design, we would irritate everyone around us.  The G PRO provides very decent isolation from outside noise and it is easy to miss a ringing phone while wearing them.  This closed design is ideal for professional gamers who are often in a noisy environment when it is absolutely crucial to be isolated from the rest of the world while concentrating on gameplay.
The Logitech G PRO's unidirectional microphone is one of the best built-in mics we have used, and when we went on line, our Call of Duty: Black Ops 4 teammates had no trouble understanding or hearing us – even in a very noisy background with the TV on.  The mic is best tested and adjusted before a gaming session, and although it is kept around an inch from the player's mouth there is no distortion, and its full pop filter does its job well.  In contrast, the mic on the Cloud tends to pick up background noise, and a player's voice is not as clear or as distinct to his teammates as it is with the G PRO.
One thing that is important to realize is that both the Logitech G PRO and the Cloud are gaming headsets and are not audiophile headphones.  Gaming headsets serve a different more all-around purpose than headphones as they are primarily designed for online gaming, each with a microphone boom so you can coordinate with your team or just chat using Discord.  The G PRO is designed to be extraordinarily comfortable for long hours of single player, LAN, or for online gaming.
The Logitech G PRO, although perhaps not as flashy as the Cloud, looks great and it could even be called elegant in all-black with contrasting white logos. However, besides looks it is more important that a headset should sound decent.  A gamer does not expect audiophile quality in a $90 headset, nor should one expect thundering bass and shimmering transient highs.  The G PRO is primarily a gaming headset designed for comfort and to be able to hear the audio cues, communicate well with teammates, and block out the rest of the world while you concentrate on winning.
Headsets are a good way to experience both music and gaming.  Well-built headsets tend to last a long time and one should buy one that is not only pleasing to the ears, but to the eyes. Comfort is absolutely critical for anyone who listens to music or who plays games for more than a few minutes at a time.
The closed-design Logitech G PRO – even more so than the heavier Cloud – excels in comfort as its headband and ear cups are well-padded and they do not pressure the head or ears in any way.  The open design Grado SR-60e are also very comfortable but they tend to annoy anyone around the listener as the sound leaks out, and it is also easy to hear what is happening around you.  It also means that the Grados need to be used in a very quiet room with no one around – unlike the Logitech G PRO or the Cloud which are designed to be worn in a noisy LAN or a competitive team gaming situation.
However, what about the sound of the Logitech G PRO compared with the Cloud and with the Grado headphones? Head to the next page as we unbox and audition them.