Final Thoughts
 Final Thoughts
We were very impressed with the value of the LIVA One A300 using a Ryzen 5 5600G APU for workstation, multi-tasking, and creative use cases.  At around $600 for the parts as tested, it provides superb performance bang for buck when compared – admittedly unfairly – with a desktop PC with a powerful video card that costs six times more.  The A300 only falls short in gaming or where graphics intensive tasks are needed.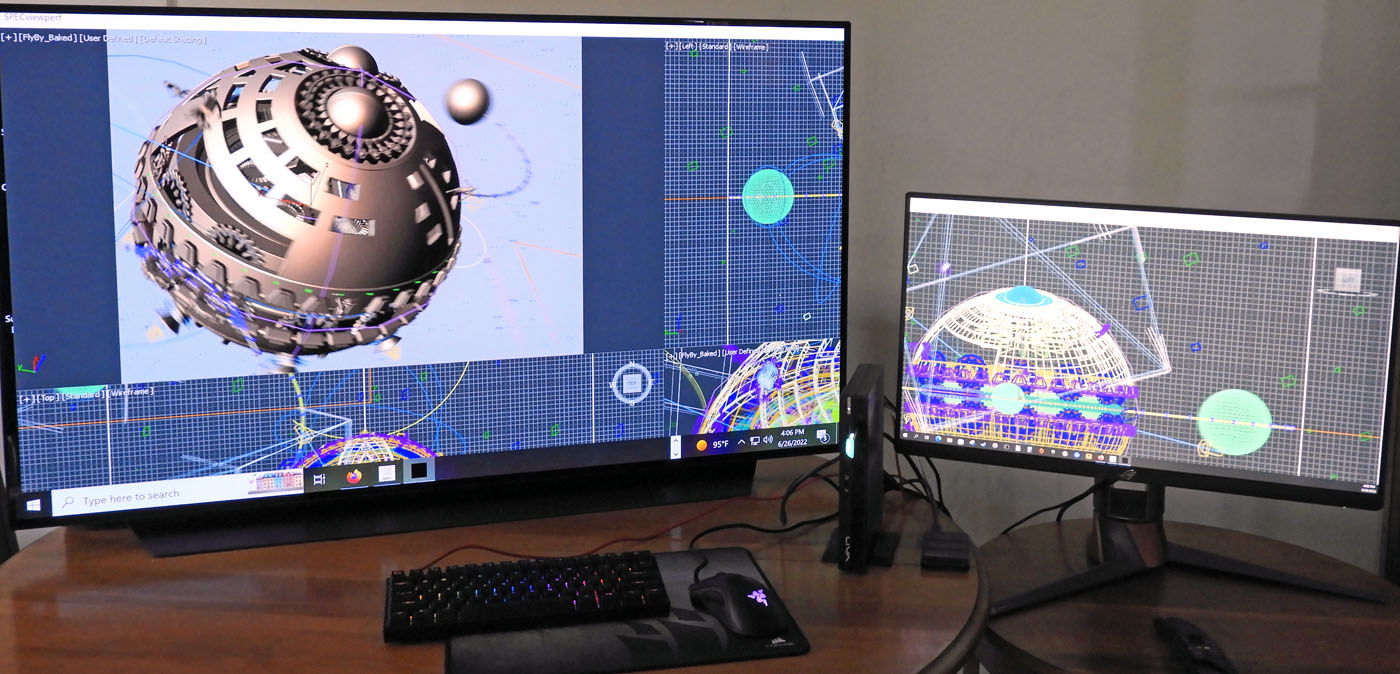 Let's sum it up:
The Pros
The LIVA One A300 is an excellent SFF value as a barebones mini-PC that can use any 65W Ryzen or Athlon APU
Support for up to 2x32GB DDR4 3200MHz
Good storage options for NVMe and SATA III SSDs
It excels in multi-tasking, creative, and workstation applications.
It offers support for 3 displays up to 4K for multasking
Its small form factor allows for easy placement while taking up a very small footprint and little energy
It runs cool and very quiet
Plenty of USB connectors with support for Type C
It is fast and easy to build
It can handle some 1080P gaming
Cons
Gaming and graphics heavy applications are its only weaknesses (and it is not advertised for gaming) but FSR goes a long way to address it
The Verdict:
If a gamer is looking for a solid and handsome SFF barebones mini-PC with a lot of build options, the LIVA One A300 should be considered.  It is a solidly-built mini-PC that that can handle heavy CPU workloads for extreme multi-tasking, workstation, and creative needs.  It is also suitable for light, eSports, and even some mainstream gaming on Low/1080P.
We really were impressed with the LIVA One A300 and plan to use it as a Plex server. We were also impressed with FSR and especially with FSR 2.0 and the performance increase it provides for games that otherwise could not be played at 1080P.