Personalizing Relationships, Results in Digital OTT Ecosystem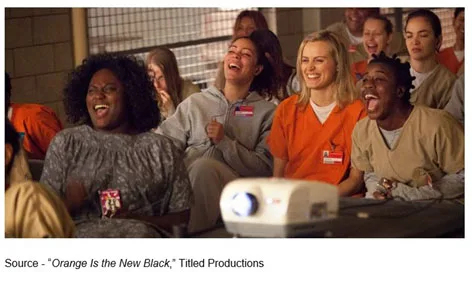 The NAB (National Association of Broadcasters) show is just around the corner (April 22-27) and the M&E (media & entertainment) industry is actively trying to figure out where to place their bets on the new digital ecosystem.
Linear TV folks know that fixed viewing schedules are fading and industry executives are struggling to stack the odds in their favor before the 2017 TV upfronts (show cancellations, renewals, introductions). It's increasingly tougher to gather information on viewers shifting tastes … where content comes to life.
Netflix is often cited for braking day/time viewing ritual and Amazon was quick to jump on the bandwagon. Hastings and Bezos quickly spread their offerings across the U.S. and moved into countries around the globe.
But we probably give them more credit than they deserve for doing-in linear TV viewing.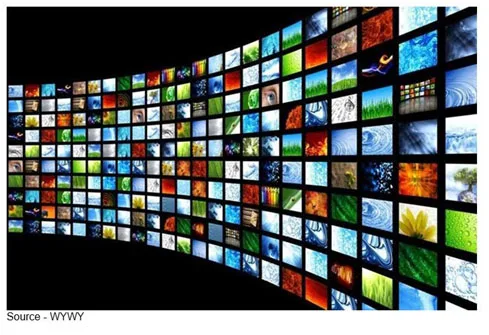 It was really a perfect storm of the Web, YouTube, Facebook, the smartphone and smart*** kids who figured they have the right to watch content on billions of screens when they want, where they want; and, in most cases, free.
Cable is Trying
It's true, the cable industry around the globe was an easy target to take on. They had perfected a bad reputation for little things like cost to consumer, performance, billing, reliability and an almost market area monopoly.
In their defense, even though they were typically the only game in town, they attempted to adjust but were slow to recognize the shift.
Of course, you can also blame/thank folks like Cisco, Ericsson, Imagine Communications, Accenture, SeaChange, Huawei, RDK, Kaltura and others who built out the wired/wireless Internet infrastructure and services to give folks the connections they need for hiccup-free OTT (over the top) streaming.
As a result of the expansion of home and mobile internet usage, faster mobile Internet connections and increased data/Wi-Fi availability; more than 62 percent of worldwide users will view digital video this year, according to eMarketer.
Increasingly, people are watching entire TV programs online. The number of viewers is expected to increase to 63.4 percent by 2020. While this growth is small (from 62 to 63.4 percent), consumers who view video will spend much more time watching streaming content.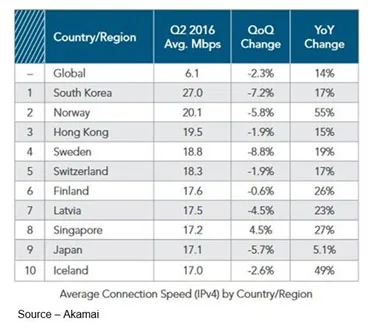 Despite the discomfort the shift has caused to cable overlords, it's safe to say that the kids' bold move helped raise consumer expectations for content on demand in a very short period:
Control – when I want, where I want, on the device I want
Choice – 1000s of sources, mainstream and specialty
Quality – exceptional viewing, personalized experience
It's not that there isn't enough good content around. Big and small video creators have been creating some excellent material as the cost of equipment/systems has dropped and the production tools are better with each passing day.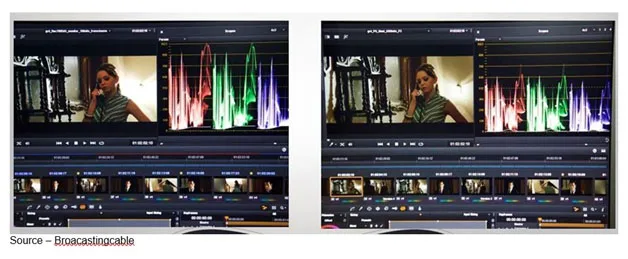 Comedy, political, historical, superhero, crime drama, documentaries, dumb-dumber, action/adventure, SciFi, horror, thriller–you name it, it's there.
Long Tail
The result is one of the best examples of Chris Anderson's (Wired magazine) Long Tail distribution concept.
The challenge has been finding the right video material that interests the viewer when and how he/she wants to be informed or entertained.
Because of the Long Tail and expanded content options, The Diffusion Group (TDG) reported OTT viewing would rise 425 percent through 2020 from 3.6 hours to 18.9 hours.
The shift in viewer habits hasn't gone unnoticed by cable or MVPD players.
As new service providers enter the market and networks offer content to consumers in both fixed schedule as well as whatever OTT flavors, cable companies have been working on improving viewer relations as well as expanding their offerings.
After all, they really do want to keep pace with consumer demands to keep customers.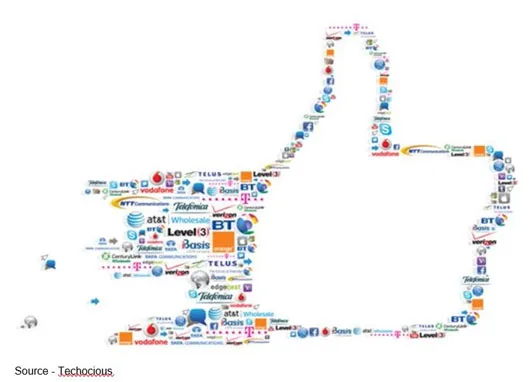 Still, the shift-deniers have been kicked to the curb.
Broadcasters have accepted OTT as a fait accompli and are struggling with the repercussions to all areas of their business.
This is especially true as they experiment with big/small bundles as well as varying mixes of SVOD, TVOD, AVOD (subscription, transactional, advertising video on demand).
That's not an easy task because even consumers are trying to decide how many of these offerings
they're willing to take on, manage and pay for.
The goal for the new content channel providers is to minimize churn (customer attrition, turnover).
The task though is made a little easier because digital content delivery also means there is more data that can be captured, reviewed and acted upon to meet the consumer's ever-changing tastes.
One of the firms driven to meet their customers' needs is SKY – often called the innovative pipeline – which has added voice control functionality as well as Dolby Atmos support to SKY Q.
In the customer-centric world, distribution – not content – is king.
Personalization
Increasingly, video distribution providers are turning to advanced technology that can quickly and reliably harness the deep trove of data that IP (Internet protocol) video delivery provides so they can meet their broad audience of specific individuals.
In other words, they're turning to personalization (a channel of one) – content search, discovery, recommendations based on user experience and viewing habits. In addition, more metadata is at the provider's disposal to intelligently offer relevant viewing options to the consumer.
Netflix Max was a noble first effort to "advise" viewers. However, just addressing his/her viewing mood/taste didn't return the content recommendations people wanted (O.K., it sucked).
Organizations like Liberty Global, SKY, Rogers, Cox and other content service providers around the globe recognized that it was a move in the right direction. What it lacked was the ability to make accurate, thoughtful recommendations to more engage the viewer.
Ashley Grossman, Senior Manager Video Discovery & Personalization at Liberty Global, explained, "We use recommendations as one of many of feature that help viewers find and discover what to watch. For customers, this could be a new show; but it also means catching their established favorites. So, our mission is to blend the unique insight of a recommendation engine with an engaging and intuitive UI that ultimately means they enjoy watching TV."
Improving on the Max idea, many are using more robust content recommendation engines like ThinkAnalytics, which offers the most established and deployed platform solutions worldwide. The solution intelligently evaluates the viewers' habits to reduce churn, win new customers and increase viewing time.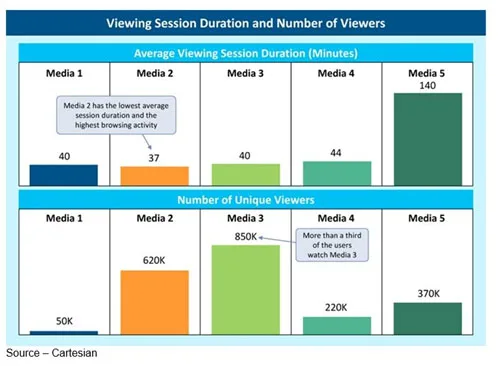 Unlike Max, the solutions don't pinpoint just what the consumer has watched to make similar recommendations. Instead, their intelligent engine uses intuitive predictive analysis and advanced machine learning based on the individual's viewing behavior, which can vary dramatically based not only on the subject matter but also on the day, time, device and trends.
The advanced predictive analytics use both new and historical data to forecast future interests and trends. As a result, it is able to more precisely determine interest to a very high degree of reliability.
"The holy grail for everyone in the IP space is personalized media content, regardless of whether it's the Web, mobile, tablet, settop box, gaming system or smartTV," McLennan noted, "As the metadata grows, the viewer doesn't even know or think about the program he/she is viewing. It's just there.
"That kind of Lean Back approach keeps the viewer happily engaged and encourages him or her to recommend the platform to others," he emphasized.
Ad Value
That's great for the viewer, but I also know that stuff isn't free (my kid thinks it is) and someone has to pay the bills. So, I'm sure of the importance the intuitive analysis solutions that Century Link, Cox and others use is a valuable resource for marketers and advertising agencies.
I know what you're going to say, people don't like ads with their content.
Wrong!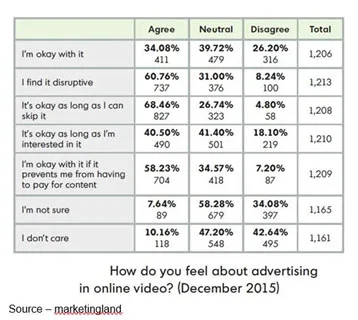 People don't like the ad cramming (as many unassociated ads as possible in show) most cable viewers suffered through during the last quarter of last year.
The answer to that is easy … don't be greedy!
In addition, people don't like ads that aren't targeted to their interests or product needs.
Consumers (O.K., some of us) are open to ads–especially if they are based on past activities and purchases.
In fact, they're often a pleasant break in the show.
By reducing the ad loads and making certain they are relevant, ad-supported content viewing is more effective for advertisers and more enjoyable for the viewer.
Learning how households and individuals engage with their content personalizes the relationship.
The ultimate goal is to understand each customer as closely as possible as an individual–the goal of advertising from the beginning. Then, give him/her access to precisely the right content when, where and how she wants to view it along with complimentary ads.
That's right, you could end up enjoying some great content that advertisers and others call "less valuable" (way out on Anderson's Long Tail) that appeals to you and a million or so of your "close, personal" friend that are supported by ads you're actually interested in seeing.
Now that's neat!
Obviously, this offering would be cost prohibitive for Big Media but just imagine the deep and rich library you'd have to choose from supported by ads that are aligned with their brand and your areas of interest.
Great, right? Right!
But, as the infomercials say … "But wait, there's more!"
Intelligent real-time monitoring, analysis, search and recommendation solutions like Think Analytics could also help content creators whether they've got a creative localized idea for Brazilian, American, Aussie or Indian viewers (localization is huge BTW) or are hoping for worldwide viewers.
New Value Chain
We all realize that the traditional entertainment value chain is also busted.
That's why studios around the world are signaling they're willing to be acquired by service providers like the pending AT&T/Times Warner deal. Others are talking to U.S., European and Asian infrastructure firms like Dalian Wanda Group, Alibaba and TenCent.
Traditional studio players are struggling to flex their cost structures, organizational models and incentives in the new personalized and curation era.

Today's content creators usually view the shrinking power of the studios with mixed emotions.
They used to be the first stop in pitching series and film ideas.
Today, Netflix, Amazon and increasingly YouTube and Facebook have become the power players by virtue of audience size, rather than personalization and reach.
Rather than knock on the front door, content creators scrape together the money to develop totally new and breakthrough content concepts to show – and hopefully leave with a contract — at the Venice, Cannes, Sundance, Toronto, Berlin, Hong Kong and Raindance film festivals.
The objective is to leave with a good to great contract.
But if video storytellers had the content recommendation engine data and analytics information in hand, they could develop visual stories viewers actually want to see.
Or, the content service providers could attend the film festivals and have a very good idea of the storylines – documentary, comedy, Sci-Fi, drama, historical, whatever – that will be of interest to their subscribers or viewers.
Choosing content they're sure will satisfy their audiences will help keep people from moving to another VOD provider.
In other words, that type of intelligent viewer assistance/delivery produces result that everyone wants…improved content distribution opportunities, more accepted ad opportunities, more viewers, more hours watched, more channels watched, more programs watched, more satisfaction all around.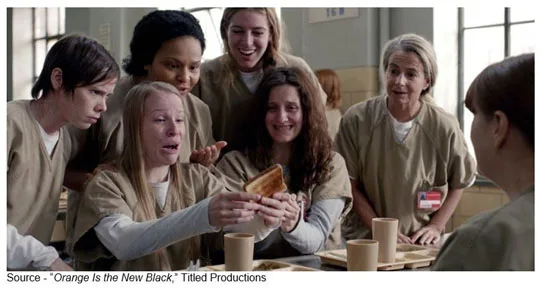 Looking at the new digital OTT viewing landscape, Tiffany 'Pennsatucky' Doggett said, "Never thought if it that way."
NAB should be a great opportunity for everyone in the ecosystem to explore new options to reach and retain more individual viewers.
We'll see…
# # #