Taking It Back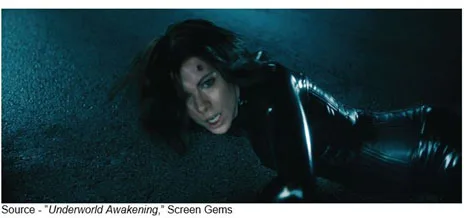 With this year's Emmys, it was still obvious that diversity and equality come slowly for the M&E industry – heck, every industry – except for one area.
People prove there is diversity, equality in the stuff they watch.
They'll watch almost any piece of professional content they can get their eyeballs on without paying for it!
Now that Hulu's The Handmaiden's Tale won an armload of statuettes, folks around the globe will be scrounging the shady sites to see what they missed … free.
They'll wiggle in their seats and binge just as they did with Netflix's House of Cards and Orange is the New Black.
More folks will probably stream it free like they did with HBO's/Hulu's Game of Thorns – more illegal than those who paid for it.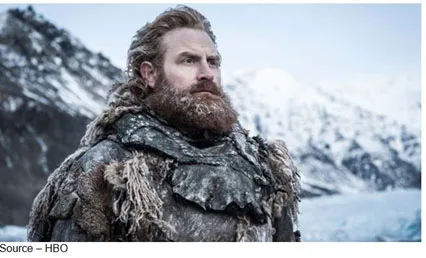 They're just like the macho dude at the club where I workout who bragged about his stolen binge viewing of GOT.
His rationale was flawless, "I wanted something different to watch. Those people make a crapload of money from folks everywhere; they're snooty a**es and besides, I only did it once."
Okay, let's address the "points" one at a time.
You want something different to watch?
There's a ton of stuff on YouTube and Facebook you can watch for sorta/kinda free:
Every day, more than 4.75B pieces of stuff go up on Facebook that someone will hope you'll view/like.
Every minute, 300 hours of video are uploaded to YouTube.
Over half of the people under 32 will view a billion pieces every day, watching more than 40 minutes of stuff on their mobile device and will pass on quality SVOD (subscription video on demand) from Netflix, Amazon, Hulu, Roku, Vimeo or whatever.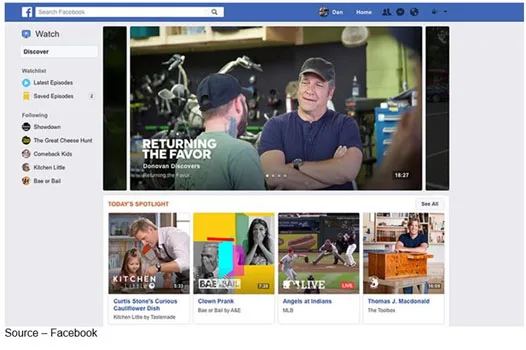 I'm sure a lot of the stuff on YouTube and Facebook isn't as vulgar and demeaning as PewDiePie and his ability to slip in things like the N-word or the dumb antics of Jake Paul.
Some of the stuff on YouTube, like TED, is actually very good.
And with both sites looking to invest in fresh content that will attract advertisers and eyeballs, they both see there's more to entertainment than cat/dog tricks, stupid guys or makeup in the round if you want to sell stuff to people with the fattest wallets.
Yes, you have read about the "big U.S. boys" having bigger budgets for their content:
Netflix – $5.8B
Times Warner – $5B
Disney – $5.7B
NBCUniversal – $8.6B
Amazon – $4.5B
Hulu – $2.5B
Apple – $1B
And they're all hitting the film festival circuit around the world acquiring new, unique fresh content from the tens of thousands of independent filmmakers.
That's where most of the good to great stuff comes from like – Breaking Bad, Iron Fist, Please Tell Me I'm Adopted, Mozart in the Jungle, The Man in the High Castle, Brooklyn Nine-Nine, The Father and The Bear, Pear Cider and Cigarettes and more that doesn't make it on the big screen but is enjoyed by people with good taste from other great operations like Vimeo.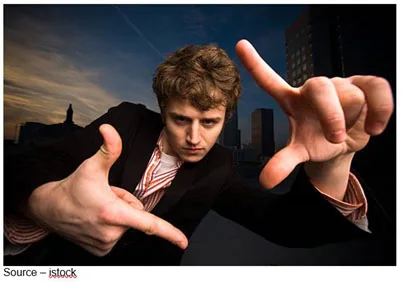 This isn't stuff kids shoot with their iPhone, barely (if at all) edit or post produce and throw up on YouTube/Facebook for 100 people to say "awesome."
For the iPhone kid, that's enough; but for professional filmmakers, every view on Amazon Prime or Vimeo means they get paid for their creative work.
And the projects Netflix, Disney, Hulu, Amazon, and everyone else are done by independent filmmakers so indirectly, my bragging club member was taking money out of their pockets.
I'll admit that back in ancient times I was less than fond of DRM (Digital Rights Management) protection on DVDs because you couldn't make a backup copy of what you had purchased if you scratched it.
DRM was such a great name for it. Sounds like the consumer has some rights, but that ain't necessarily so. It meant, "we're protecting our stuff and you can go pound sand."
The solution the industry had for the clumsy person was to "buy another copy."
Now that I'm a little older and know so many really nice, dedicated filmmakers and we live in a digital streaming world, I think maybe rights protection for the creator is even more important.
Think about it. If the 1B plus people who watched pirated copies of Game of Thorns season 7 had paid for viewing, some of that money would have been used by filmmakers to produce more content.
Now that would have been awesome!
Of course, it's just as bad when people like to be nice folks and share their SVOD password.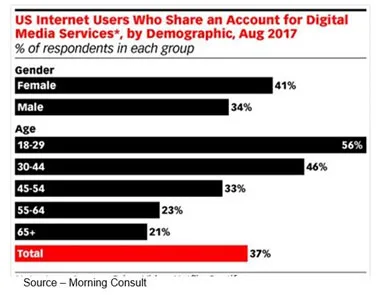 You know, "Come on man, hook me up with a little (name your favorite show). Jeezz it's just me. Hell, they'll never miss it and you know I'll return the fave … when I can."
Morning Consult recently reported that 85 percent of respondents share their Netflix login information.
And that's only one of hundreds of subscription services around the globe so … do the math!
According to a GenForward study, more than one in four people 18 to 30 spend more than they earn; so rather than cut back somewhere else, they make the conscious decision to save money on entertainment subscriptions.
I'm sorry they spend more than they earn – honest – but they might as well be taking money out of indie creatives pockets/billfolds/purses.
That's wrong, especially when there are options.
There are tons of free content you can stream to your smart TV, smartphone, or Roku device.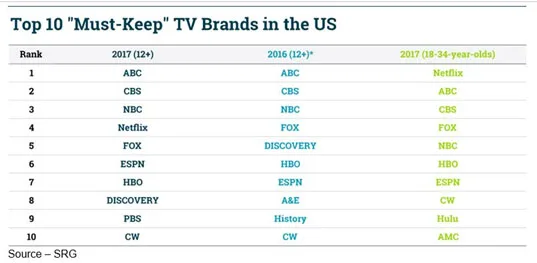 Yes, they are ad supported so people get a little break in their binging – grabbing a snack or bathroom break – and get to see some added creative content.
Ads got a bad rap back in the Mad Men days; and today, with all of our Big Data, it "might" be a little worse.
That's because marketing doesn't take to heart what Bill Bernbach once said, "We are so busy measuring public opinion that we forget we can mold it. We are so busy listening to statistics we forget we can create them."
Ads may also be a little worse because many of the ad folks never studied pioneers like David Ogilvy who said, "A good advertisement is one which sells the product without drawing attention to itself."
Maybe there aren't a lot of good ads around because people take the easy way out rather than work to make them as good as the content surrounds them.
But people are trying … honest.
And when they see those gems, they really like 'em!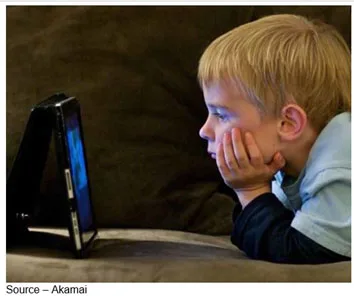 Even Bernbach and Ogilvy would have left the room for the vast majority because:
They were/are lame
Networks and distributors try to cram as many in as possible to make a few more bucks
And if they were watching on their ever-present smartphone, they probably would have done what regular folks do…
Leave!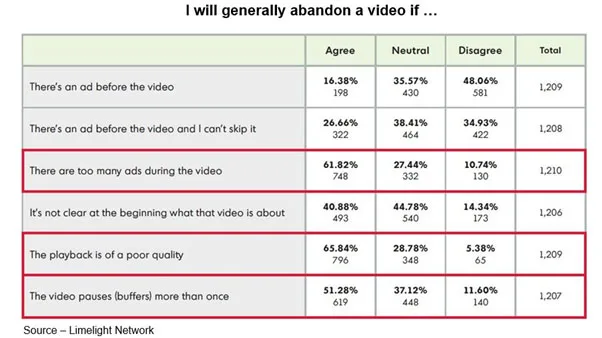 It's not just bad or boring ads, it's the ads that folks took the easy way out by scrunching down big screen ads for the small screen.
It didn't work.
In addition, they didn't notice that people's attention span had shrunk along with the screen size.
When it was suggested to companies that compact ads might be better, they said it was impossible to tell an effective story in only six seconds.
Brave marketing folks, networks and streaming sites have found viola! they work.
YouTube, Fox, and others have found that:
Viewability was up 93 percent over the previous year
Integral Ad Science reported viewability averaged 58 percent
90 percent of advertisers reported ad recall lift
The six-second ads have already affected traditional network ad strategies at Viacom and Turner which have begun experimenting with fewer ads.
Shorter–and better–ads could be next.
In the refreshing OTT any device, anytime, anywhere world; big bundles with hundreds of channels you never watch anyway are disappearing and people are moving to a more personalized set of three or four small bundles.
And there's another shift that most people will never notice … added content protection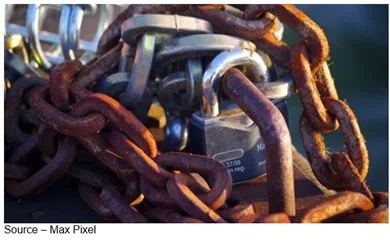 At IBC, it was obvious that the industry was taking content protection more seriously, since content is going OTT and TVE (everywhere).
DRM, secure players, watermarking, CAS (content addressable storage) and newer solutions that won't inhibit you from enjoying your content but makes it very difficult to shuffle copies off to friends, neighbors.
For you, me and 90-plus percent of the people who are basically honest, it will be a non-issue because we'll pay for our viewing or watch it with the ads.
For the pirates, it will be a little more difficult and there will be ways to track IP (internet protocol) addresses.
And I hope they track and sue their sorry behinds.
After all, professional indie filmmakers (producers, directors, shooters, audio magicians, riggers, DPs, DITs, LDs, everyone) deserve to be paid for their work!

Done right and the content-hungry audience will never know the difference.
As Selene said, "This is a new war and it's only beginning."
In the meantime, sit back or walk around watching your shows.
# # #