NVIDIA has released the new GeForce Game Ready 382.05 WHQL driver for Prey and Battlezone in VR. This driver also delivers the best GeForce experience for Gears of War 4's May 10GB Update which introduces new features including two new maps and multi-GPU support.
Game Ready for Prey
Prey is an upcoming first person shooter that we at BTR are particularly looking forward to and we have already preloaded it for play tonight when it is released. It is a reimagining of the original 2006 Prey and a spiritual successor to System Shock developed by Arkane Studios and published by Bethesda Softworks. Playing as Morgan Yu on the alien-overrun space station Talos 1, you're mankind's only hope, wielding alien powers, abilities and weapons.
Prey GeForce gamers will want to use this 382.05 driver. Available on or before launch day, NVIDIA Game Ready Drivers provide the best experience for GeForce gamers in the latest titles because NVIDIA engineers work up until the last possible minute to optimize performance and perfect gameplay. And every Game Ready Driver is WHQL-certified by Microsoft.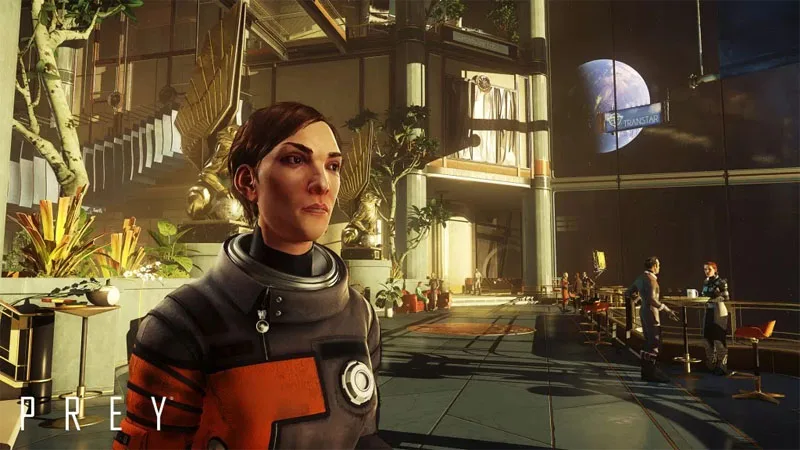 According to NVIDIA, an i7-6700K system using the new Game Ready driver, the GeForce GTX 1060 gives gamers a good experience at 1920×1080. At 2560×1440, the GeForce GTX 1070 and GeForce GTX 1080 are recommended, and at 4K, a GeForce GTX 1080 Ti is the card of choice. If you use GTX 1070 SLI, NVIDIA claims accelerated performance by up to 93% over a single GTX 1070. We may review Prey for BTR's readers with an emphasis on the performance and with an IQ analysis.
As titles continue to evolve with new content and features through patches and DLC, so do NVIDIA drivers. The Gear of War 4 May Update is a good example of how NVIDIA supports games long after launch with Game Ready Drivers. Now, performance is even higher thanks to the implementation of a Multi-GPU update that leverages the power of two graphics cards to increase performance by up to 80% in Microsoft's testing, and up to 88% in NVIDIA's testing.
Being Game Ready for VR Games is Important
Having the best possible quality for a game at launch is important, and it is even more important in VR titles. BattleZone is a VR title and showcases the benefits of having an optimized driver. Gameplay issues or bugs can break immersion and ruin a VR experience. NVIDIA's VR driver program optimizes performance and latency, which is especially important for smooth, stutter-free Virtual Reality gameplay.
Here at BTR we are working on Part 2 of our Oculus Rift Benching evaluation using NVIDIA's FCAT VR benching tool and supporting video captures which we plan to bring you after we return from the GTC (GPU Technology Conference) next week.
Related links:
Happy Gaming!