Furious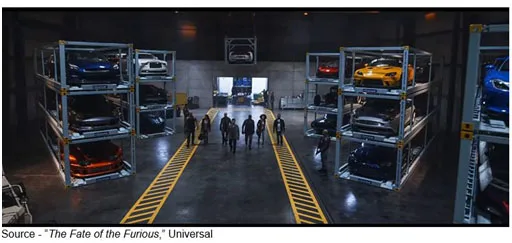 When everything around you is in total chaos, the best thing you can do is change your tag line to give folks the feeling you're in front of the situation.
NAB (National Association of Broadcasters) did that with style this year by highlighting the MET (Media & Entertainment Technology) effect.
That way, everyone could explain how they met or were meeting the market's demands and needs.
They kicked off the event by spotlighting the fact that even NASA (National Aeronautical and Space Agency) was able to stream beautiful, breathtaking 4K content to whatever device you're viewing.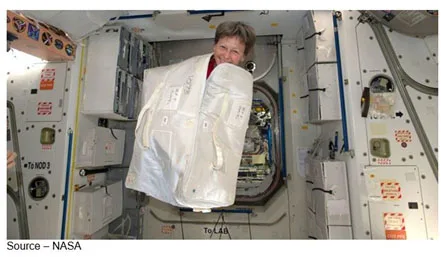 NASA's Dr. Peggy Whitson did a fly-by for the industry aboard the ISS (International Space Station). While whizzing around our little blue orb, she even had a little discussion with Amazon Web Services Elemental CEO and Co-founder Sam Blackman, all in 4K!
4K content is real and it's the starting point for filmmakers, production hardware/software/facilities, processing, storage, distribution and consumption. Increasingly, filmmakers and content delivery folks (you can't really call them networks anymore) are cautiously adding HDR to the mix because it delivers many more colors over a much wider dynamic range.
Cameras, Production
But first, the content has to be captured; so, there's a big reason folks had a hard time making their way into the camera booths.
If you dropped something while in the Blackmagic, Canon or Sony booths, you wrote it off because they were so packed, you knew recovery was a lost cause.
Canon impressed a lot of the shooters with its new 5D Mark IV with a maximum dynamic range of 12 stops at 400 ISO.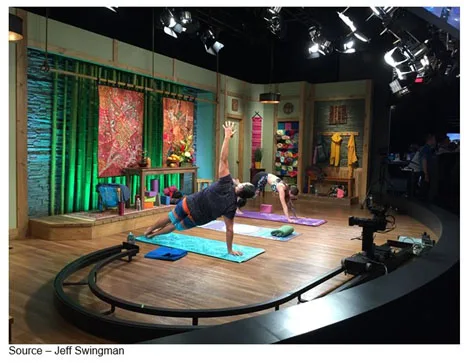 Blackmagic, the Aussie company that seemed to pop out of nowhere in the early 2000s, always seems to have exactly what shooters have been waiting for, didn't disappoint with its new URSA Mini Pro at NAB.
Of course, they set their own bar pretty high a few years ago when they introduced the low-cost, high-performance Micro Cinema Camera. It quickly became the go-to solution for filmmakers; and almost immediately, they attached it to drones for great aerial footage or first-hand views of explosions or crashes.
The new URSA Mini has broadcast features/controls; ND (neutral density) filters and an elegant, interchangeable lens mount. Using the best glass, the filmmaker can afford, the camera delivers about all of the tools shooters need, including customizable remote control.
That was all good but what really got a lot of Indie filmmakers' motors revving was their revamp of DaVinci Resolve.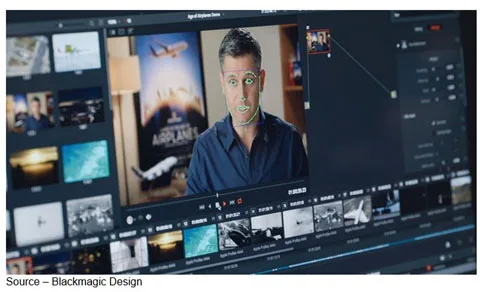 As with earlier versions, it works with Adobe Premiere and Avid production solutions but sorta', kinda' competes with them as well. Grant Petty's (Blackmagic's CEO) software team didn't simply add a few new, sexy bells 'n whistles, Resolve 14 boosts performance by 10X and has a bunch of new multi-user collaboration editing, color and audio tools.
From everything we saw, Resolve 14 provides enough tools that post editors can do some fantastic things to give viewers some ultra-compelling video content. For new audio engineers who don't have a long history with Avid, the new version is ample proof that they made the best of their Fairlight acquisition. It works with 192kHz 96-bit audio and up to 1,000 tracks with real time EQ (equalization), dynamics processing and plug-ins on every track.
Now that filmmakers are realizing the importance of being able to record and play back a bunch of audio channels while mixing and trying to meet impossible deadlines, Resolve 14 should be a big hit. It provides an editing, color correction and audio solution all in one easy-to-use package and on a very tight budget.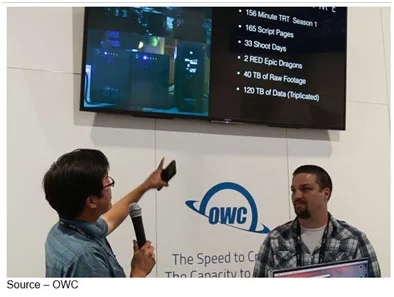 Speaking of tight budgets, we met up with Andrew Lee and David Ward of Ralph Smyth Entertainment in the OWC booth to discuss their experiences in producing documentaries, web series and feature films.
First met the two when they did an almost zero budget film in 2013 called Intramural that went on to win the NY Times Critic's pick at Tribeca and was even picked up by MGM/Orion with a new title, Balls Out. That was right at the time floods in Thailand meant HDs were scarce, expensive and subject to a lot of failures. Fortunately, their content lifeline was a bunch of OWC Mercury Elite Pros.
At NAB, we discussed the company's sci-fi comedy series, Crunch Time. The premier season was shot in 33 days with only a "slightly better" budget and was so good, they're already working on season two. The series is being shot using two RED Dragons and they're producing about 1.5TB of RAW footage daily which is moved to hard drives on the set and copied in triplicate…just in case.
Like most Indie filmmakers, they also do documentaries that interest them. For their latest, Dealt, the crew followed Richard Turner, the world's greatest card magician (who just happens to be totally blind) for over three years in five countries and over 12 cities. Sounds like a helluva' story.
Smyth's Andrew Lee noted that because documentary shooting/production typically spans a number of years, the team relies completely on OWC's proven storage solutions.
VR – Being in the Now
When it comes to content, the most exciting area at NAB was in the North Hall, where most of the VR (virtual reality) folks painted the future of personalized entertainment with broad strokes.
Headset producers like Facebook (Oculus), Sony and Samsung, along with firms like Technicolor and newcomers like VRLive and Deluxe VR invested heavily at the show to develop the market as quickly as possible.
VR is being explored as a way to give young millennial and Gen Z viewers a new level of experience in venues ranging from sports to concerts. It's also revitalizing the idea of going out for an immersive evening at the theater and giving the HMD (head-mounted display) wearer the best seat in the house.
20th Century Fox and Universal have been early leaders in delivering a pretty good VR experience with films like Martian and The Mummy; but I made it clear when talking with Clyde Smith, a consultant at Fox Network Engineering and Operations, that there was no way I was going to strap on a headset and go into their recently released Alien: Covenant.
The idea of experiencing that ugly scifi horror icon popping out of someone's chest up close and personal is a little too immersive for me.
Fortunately, most of the demonstrations by Nokia, Jaunt, Sphericam and some other newcomers did highlight the potential for "normal people."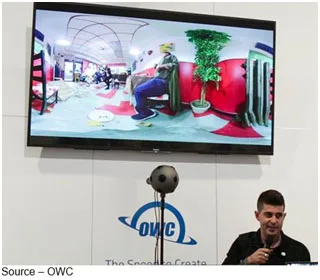 Lewis Smithingham, of 30 Ninjas, spoke to packed audiences; discussing the production techniques his firm had developed in producing the live-streamed VR broadcast of the Conan O'Brien show as well as episoidic series like Invisible.
360 video is transformative but it also requires a lot of interactive and involved features to hold the attention of the viewer. "Our world has become so intrusive with people being bombarded by messages from every direction, that yesterday's filmmaking rules no longer apply," he commented.
"To get people past the 'wow' factor of VR, you have to render content at a very high frame rate (HFR) and fidelity (HDR – high-dynamic range) to deliver content that is watchable and enjoyable," he added.
While Lewis was telling the information-hungry filmmakers what they needed to do to be a part of the new entertainment experience, we chatted with a friend of his, Andrew MacDonald, VR creative director at Cream Productions, who added a cold dose of reality to the creative technology.
"Anyone who tells you they're making a profit in VR is selling something," he said. "Yes, the future of the medium is inevitable and offers tremendous entertainment (and marketing) opportunities for us, but we're still in the experimental and exploration phase.
"It's easy to get distracted by the rapidly expanding tool set," he added. "But most creators need to focus on good storylines and content. I think serious pros are ready to deliver the technology's full potential."
All About Delivery
The excitement and glamor of NAB and the M&E industry is all about the creative content, but the real handwringing was around the rapid shift in how people are consuming content.

While U.S. network, station and cable folks weren't "overly enthusiastic" about FCC (Federal Communications Commission) Chairman Ajit Pai's presentation on the rollout and spectrum repack; they, like content delivery organizations around the globe, understand that people have changed the way they want to receive and consume their news and entertainment.
With the general approval of ATSC (Advanced Television Systems Committee) 3.0 standard and the inevitable mobile upgrade to 5G, consumers should be able to enjoy their own personalized video content on any device, anytime, anywhere.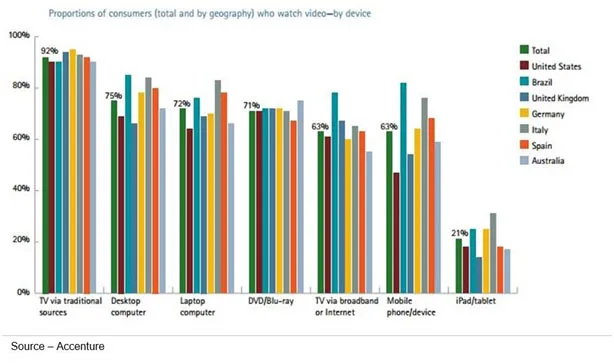 ATSC 3.0 is the first industry-wide standard that takes advantage of broadcast and broadband to seamlessly deliver OTA (over-the-air) and OTT (over-the-top) content to consumers.
In anticipation of the 2018 Winter Olympics in Pyeongchang, South Korea; the country has already made tremendous progress in implementing 3.0 and most pipeline services plan to implement it over the next two years.
While cable companies like Comcast, Sky, Rogers and others have seen their TV viewer bases dwindle as millennials cut and trim their viewing services; they've also figured out that instead of facing an inevitable death, they can evolve and be very competitive Internet companies.
A lot of the folks at NAB were promoting mobile first, with the idea that the big TV set will no longer be a part of tomorrow's home/ But that's wishful thinking.
If you're a movie fan, or a TV show binge-watcher, the larger screens (TV sets, computers) still matter and the mobile device becomes a second screen tool you use to multi-task on social media, share ideas/information with others or interact with the shows/advertisers.
According to research by Accenture, the mobile device – phone or tablet – is where people turn first to catch up on their episodic series (3-10 minutes per segment), watch video clips or partake in the personal video pablum of YouTube or Facebook user-generated content.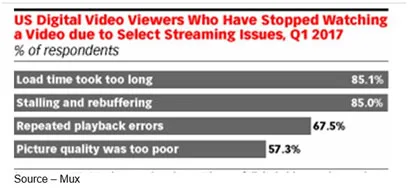 With the development of better codec (encode decode) technology and enhanced the streaming technologies, cable and carrier firms as well as Hollywood studios have also discovered that the new content amalgamators like Netflix, Amazon and Vimeo can be valuable coopetive (cooperative, competitive) partners to offer consumers subscription or ad-supported M&E variety.
Unisphere Research reported that the growing OTT market has grown more than 25 percent, compared to last year; and participants expect to see it grow by 30-50 percent over the next two years. In addition, with the bandwidth limitations slowly disappearing, they expect OTT services to be more than a quarter of their overall business over the next three years.
An interesting sidebar to the new streaming services is that they are opening up new avenues, new opportunities for professional independent filmmakers because content producers, owners and services are more open to buying good content outright or offering shared revenue opportunities.
Add to that the potential WGA (Writers Guild of America) strike and it could be a busy period for independent content producers.
And keep in mind that next-generation M&E is still about helping marketers reach consumers and streaming has opened a new opportunity for brands to reach just the right person at just the right time as efficiently and effectively as possible.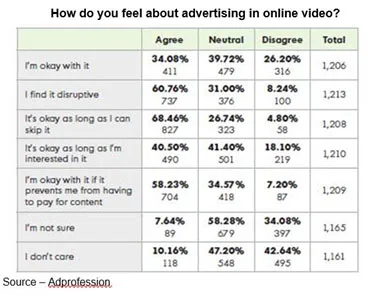 Okay, we know ads aren't for you and they don't influence you; but they are of interest to common folks–especially if they're good, they're not overly intrusive or obnoxious and are pertinent to them. In fact, most people think they're a small price to pay for being able to enjoy their content.
Just as Adobe has become a formidable player in digital marketing, IBM has become a force to be reckoned with in the brand marketing ecosystem by focusing on digital transformation, big data and customer experience. To add to their powerbase, they acquired three digital ad agencies early last year to become one of the leaders in digital advertising, which is projected to be a $300B industry in a couple of years.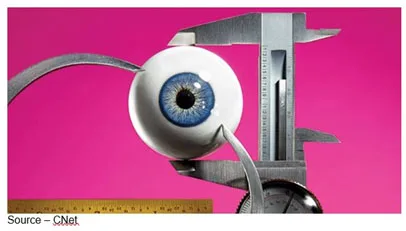 While we all like to think about M&E in creative terms, it is still about reaching, educating, informing and entertaining people through their eyeballs and other senses. That's one of the reasons AI (augmented intelligence) has become such a powerful tool for the industry.
Amazon and Netflix have been long-time fans of using AI to evaluate the potential fiscal success of scripts and movie plots. Studios, aggregators and CDNs (content delivery networks) are increasingly using the technology to determine which movies, series and shows they will add to their rosters and which ones they promote to their audiences.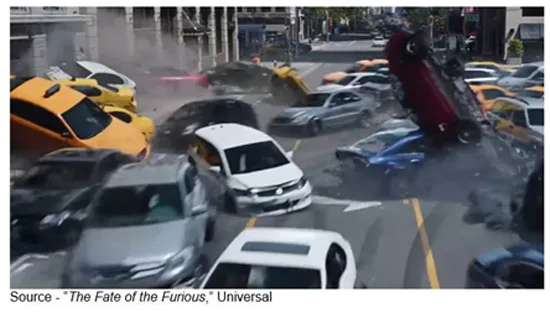 AI is impacting the creative process – and every segment – of the M&E industry. When it's their money and their reputation on the line, they don't want Decker telling them, "In another life you could've done some serious damage."
# # #