First Pictures of the PowerColor Red Devil RX Vega 56
Yesterday afternoon we received a large package from China containing a very rare card indeed – an aftermarket RX Vega 56 – the Red Devil edition, and it is the most massive video card that we have ever had the pleasure to evaluate. We have really been looking forward to aftermarket versions of the RX Vega 56 since we reviewed the reference version versus the GTX 1070. We are pleased to present our first pictures of the PowerColor Red Devil RX Vega 56.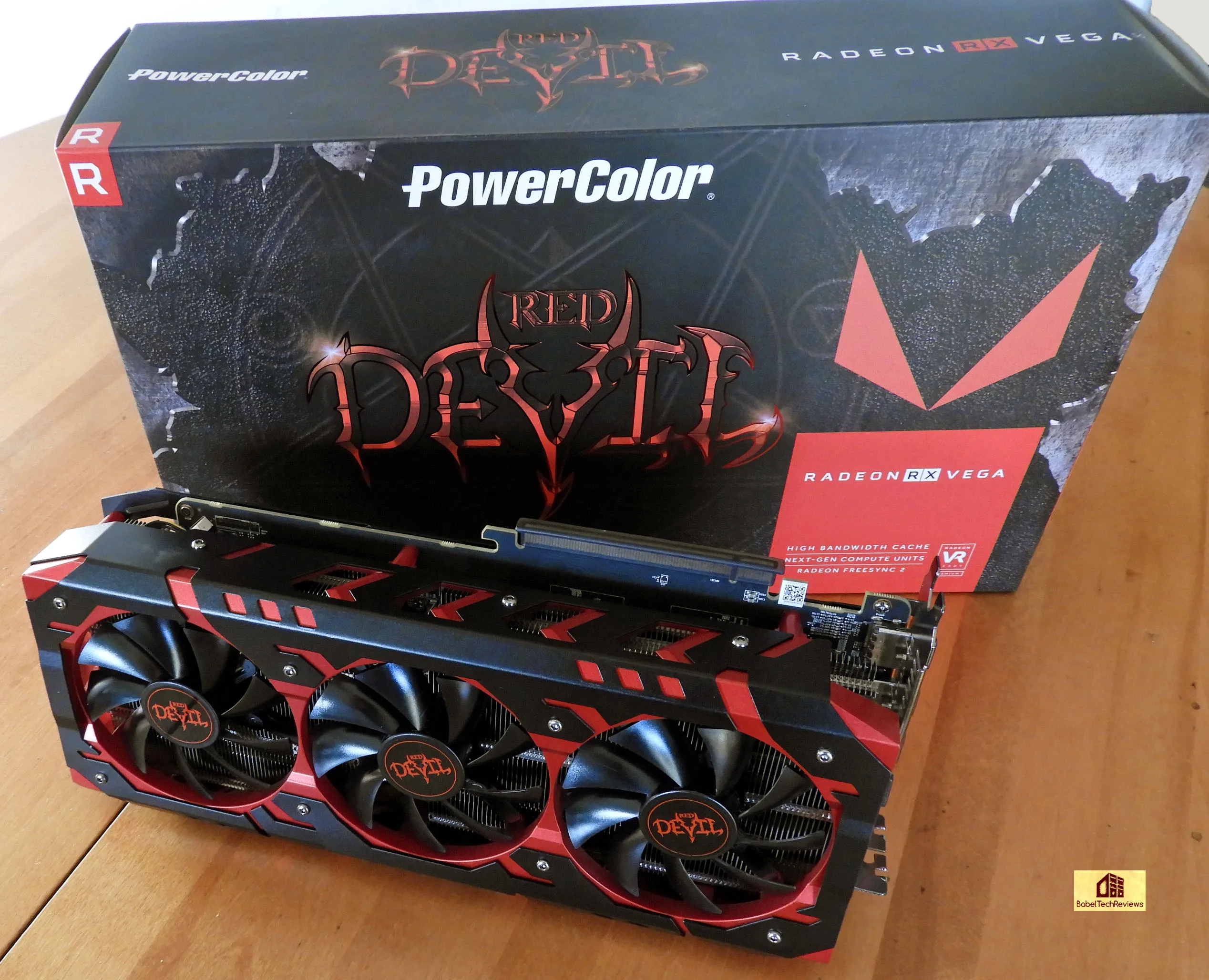 We are currently running our full benchmark suite of 33 games from 1080P to 4K to see how the PowerColor Red Devil Vega 56 stacks up against its primary competition, the Pascal GTX 1070 Ti, and we shall also see how it compares with the GTX 1080 and the Liquid Cooled Edition of the RX Vega 64.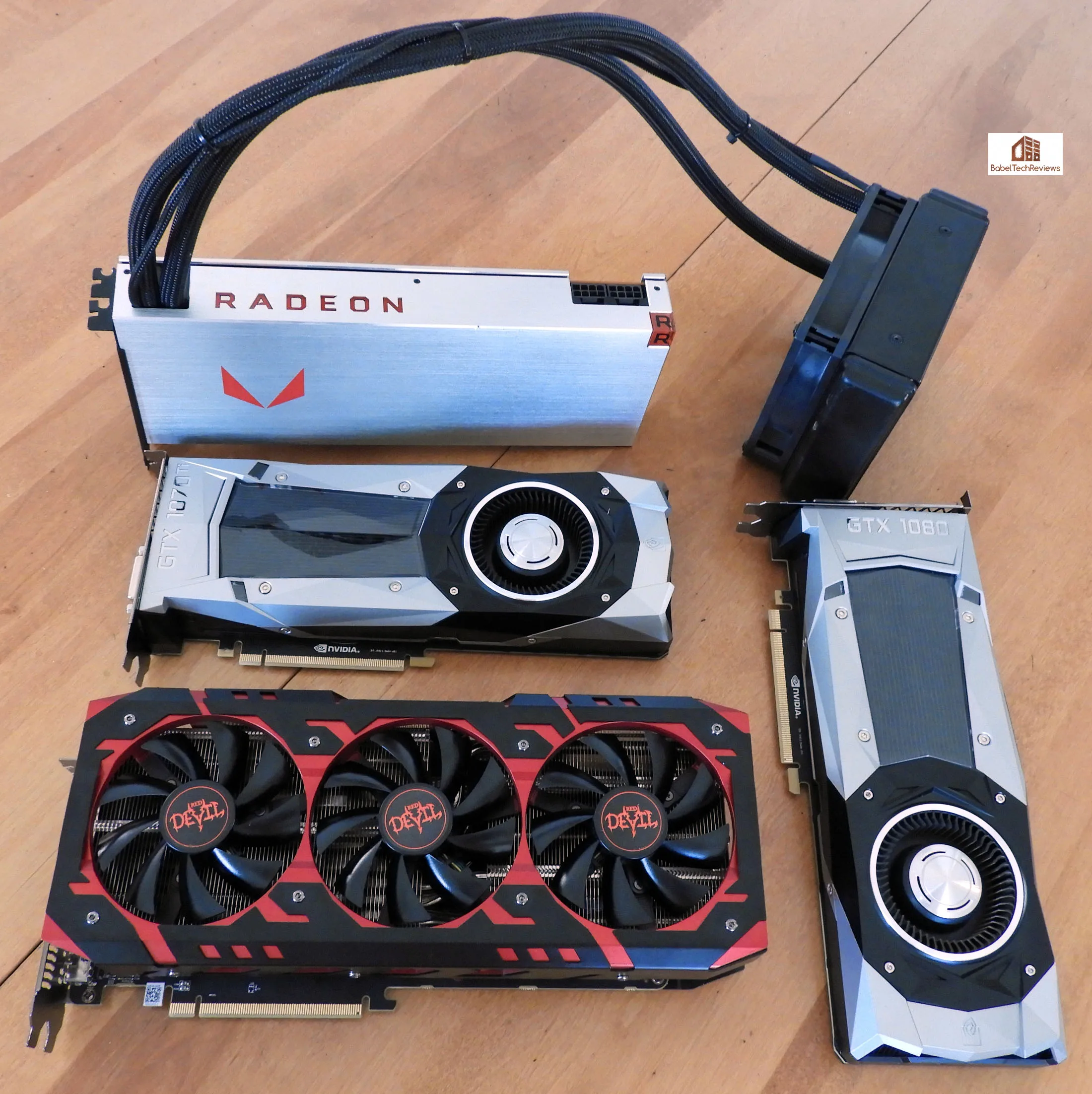 We expect to post our evaluation of the PowerColor RX Vega 56 next Monday, but in the meantime, we would like to share some pictures of the card. It is a three-slot card and here it is (top) compared with a Red Devil RX 570 (center) and a GeForce GTX 1070 Ti (bottom).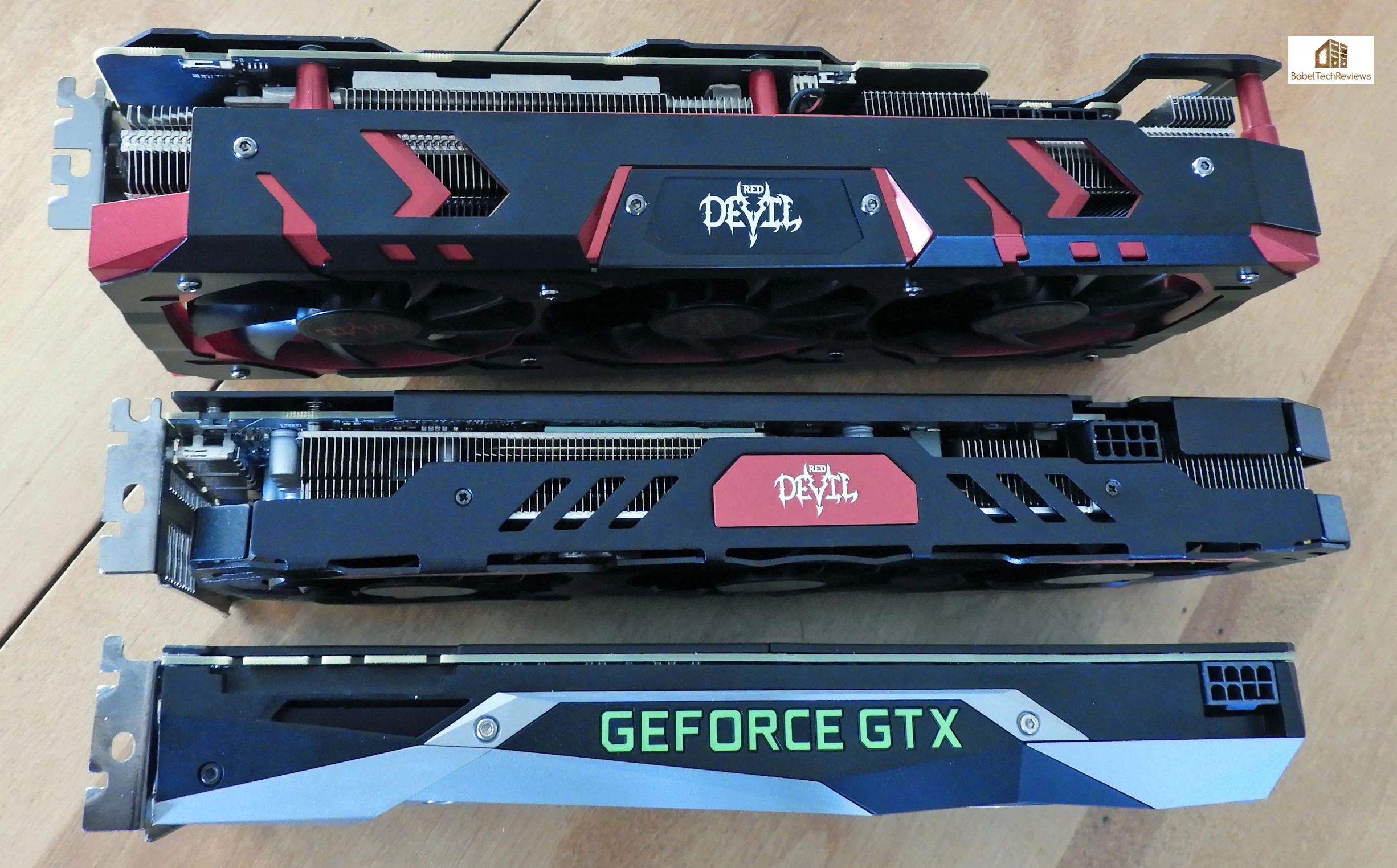 It is a massive and very good-looking card in black and red which are the signature colors of the Red Devil line-up. The Red Devil name is reserved for PowerColor's top cards. And looking at the card, it appears to be one huge heatsink with 3 large cooling fans.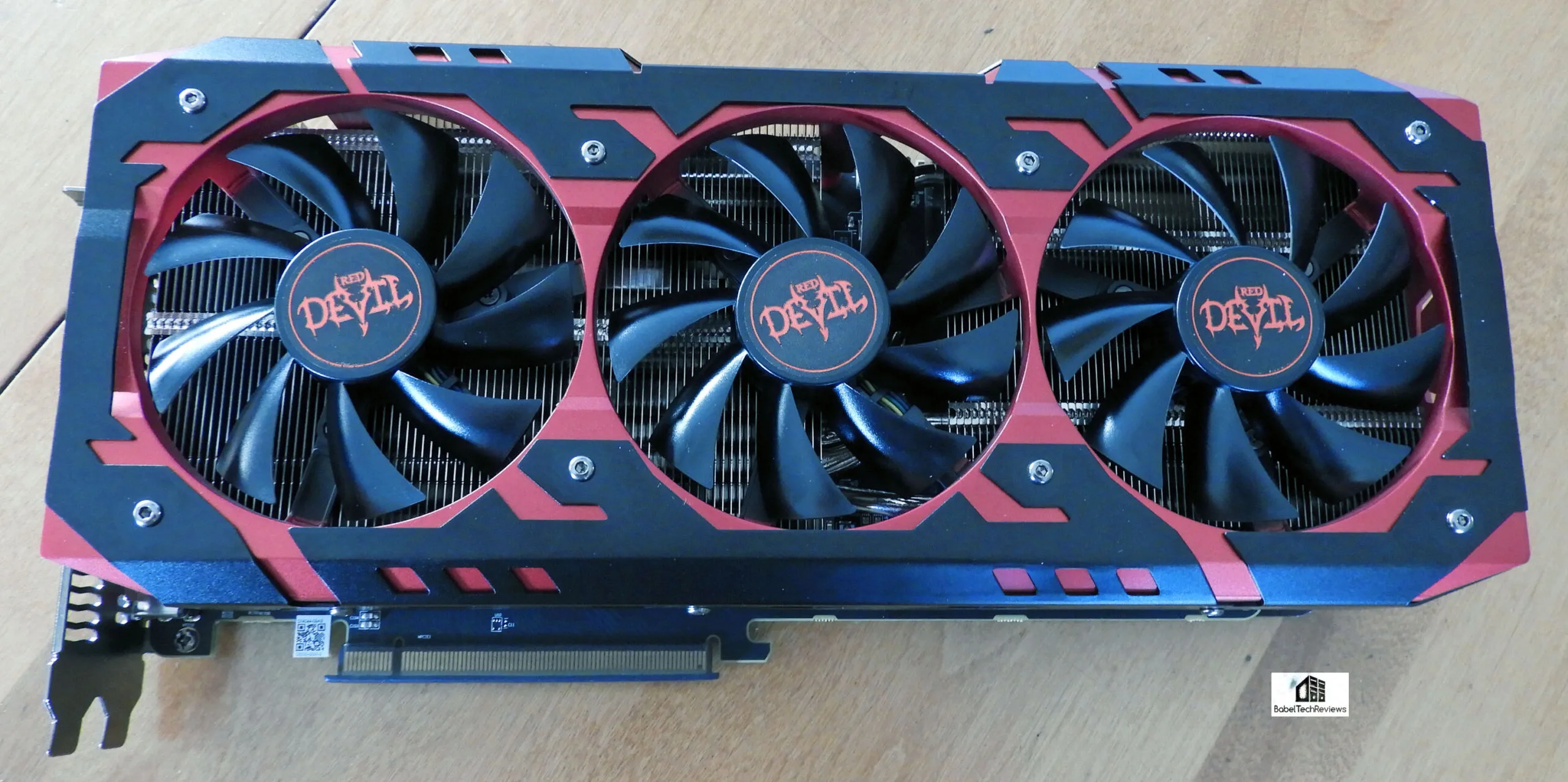 Turning it over, we see the Red Devil logo also on the solid backplate.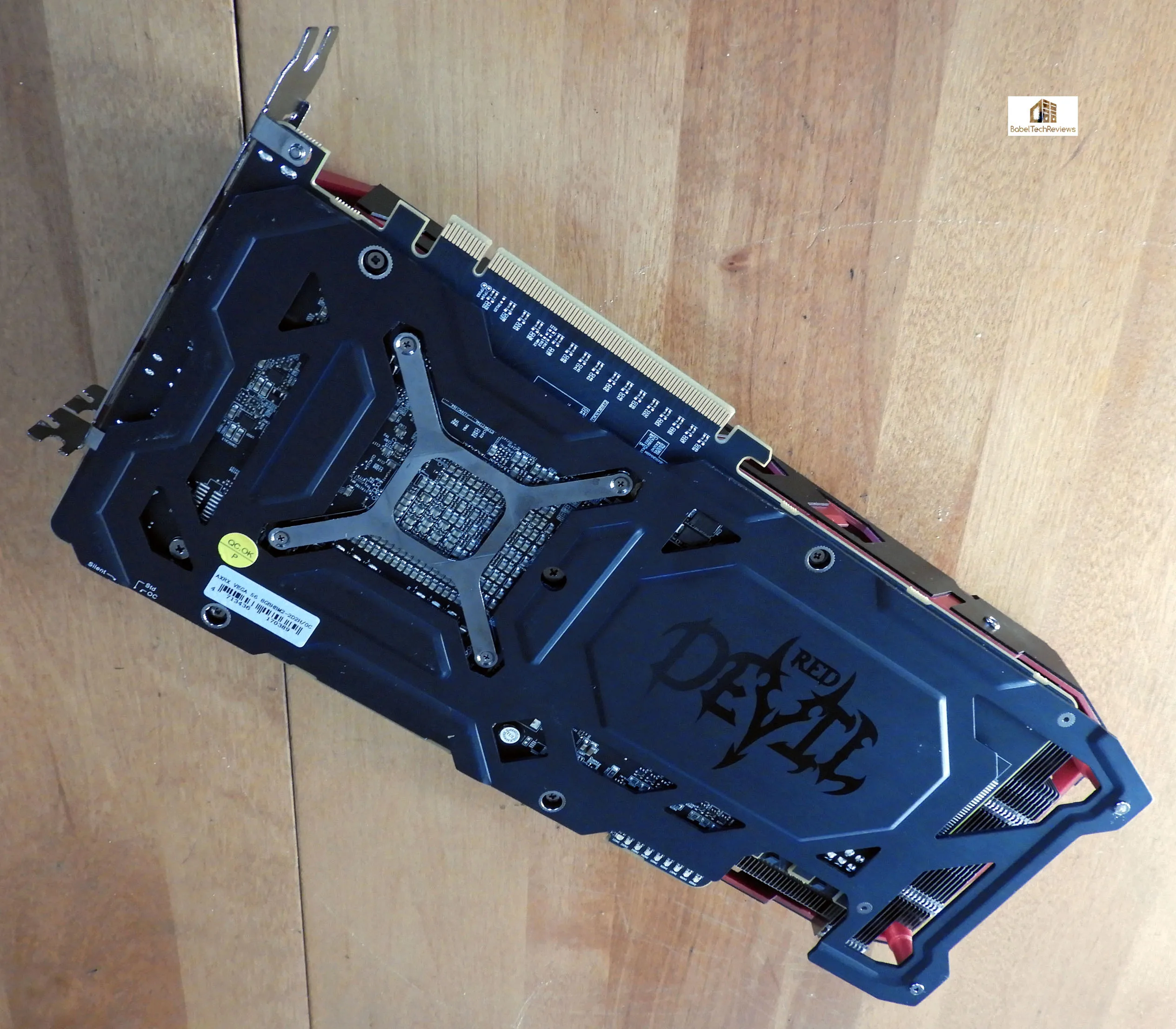 Here is another view of the Red Devil Vega 56 from the edge. The heatsink is truly massive. It is a 3-slot design and it probably precludes RX Vega 56 CrossFire.

The Red Devil features two DisplayPorts and 2 HDMI connectors which is perfect for connecting a VR HMD and also a PC display.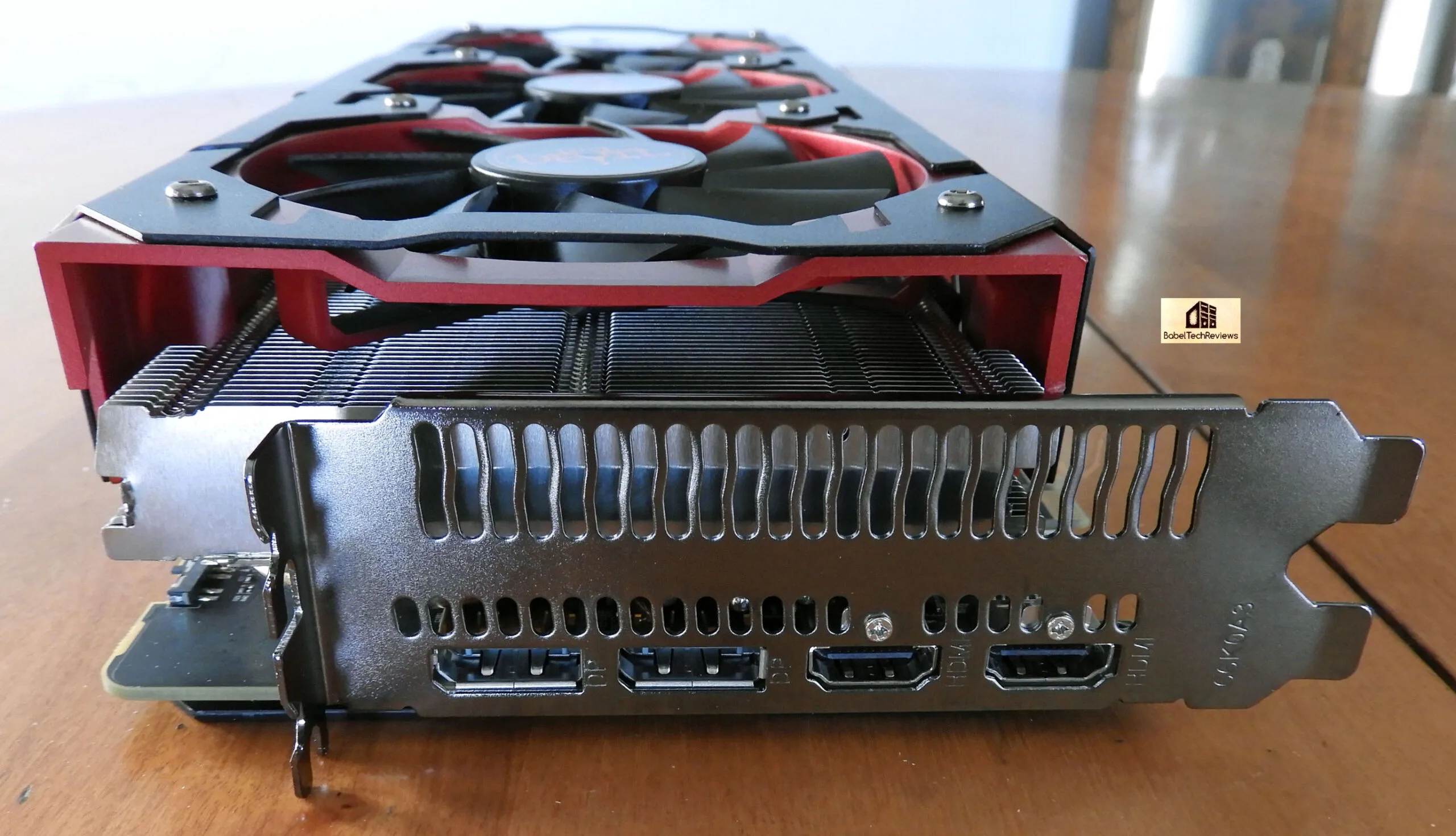 Here is the card from the other end.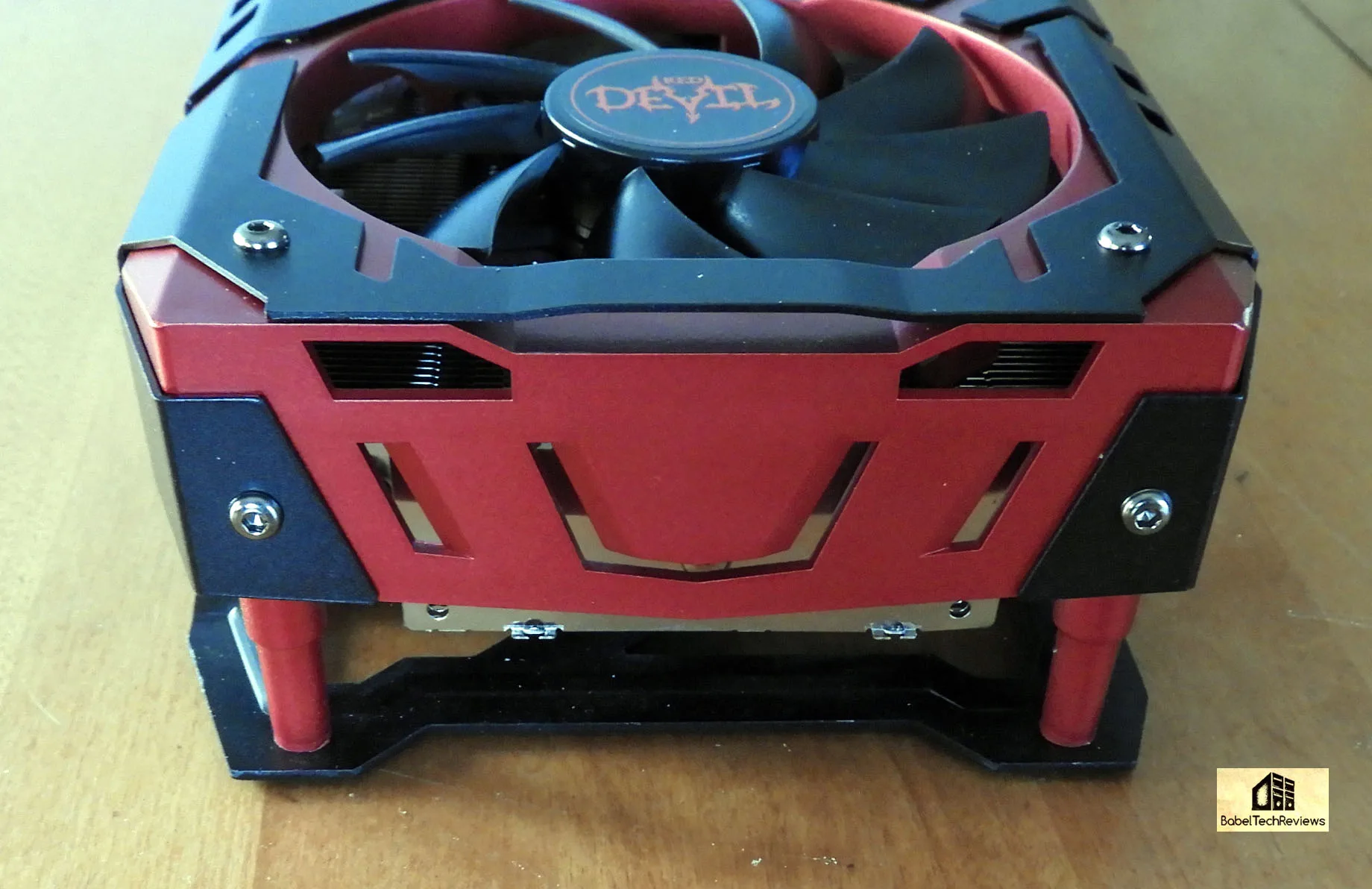 We installed it in the normal manner in our PC and it is just over 1 foot long.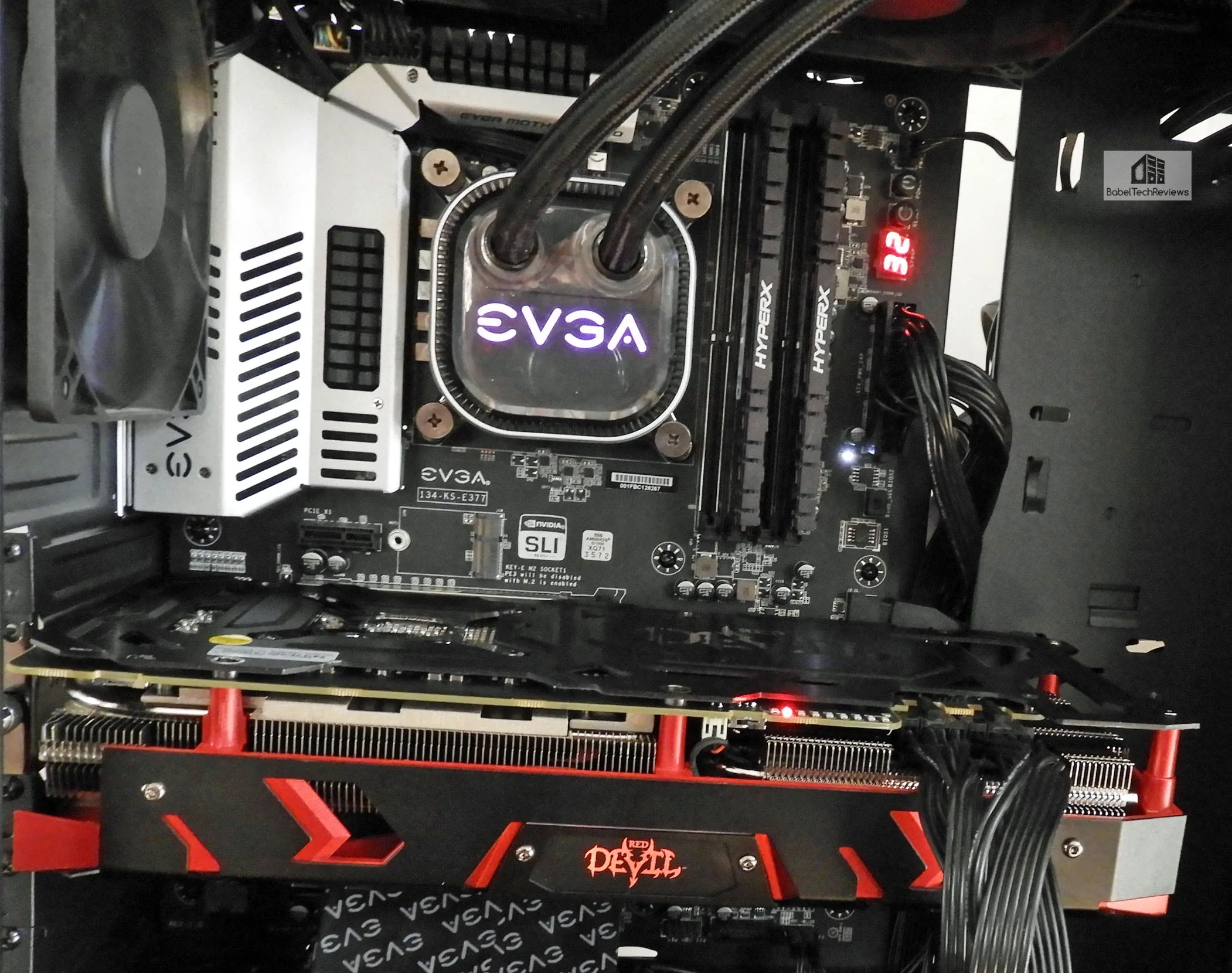 Since we have a vertical mounting bracket, why not? The Red Devil logo lights up.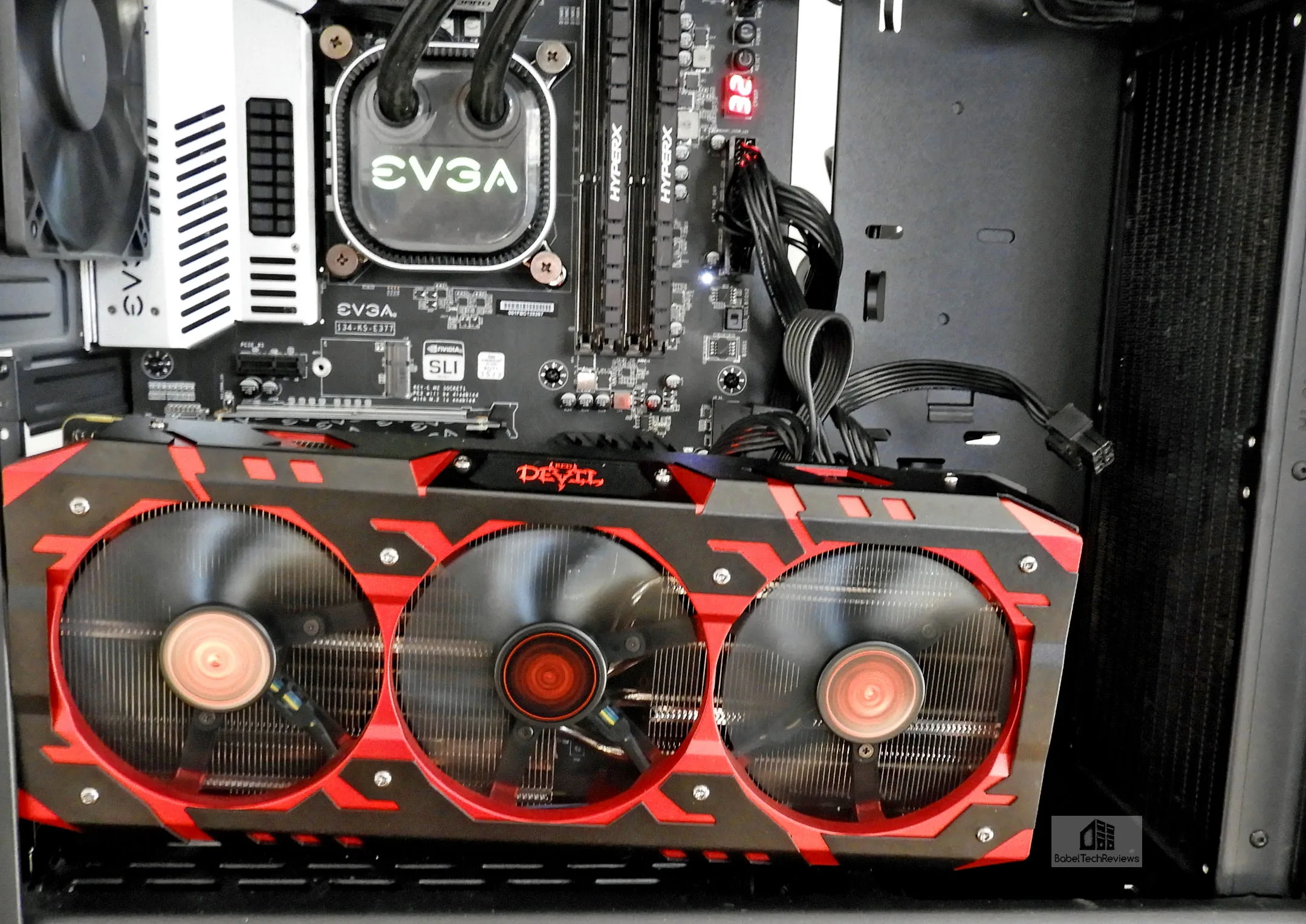 You can see the Red Devil's large heatsink behind the 3 spinning fans. Unfortunately, the card is so wide there isn't enough room to close the side panel of our EVGA DG-77 case and give the card enough airflow, so we returned it to its normal position for benchmarking, taking care to lock it down so it doesn't put undue strain on our PCIe slot. It is a very heavy card.
There is no doubt that the Red Devil RX Vega 56 is a good-looking card with an incredible cooling system. It also boasts a 12 phase power delivery system which means it should also be able to overclock beyond its core clock of 945 MHz and memory clock of 800 MHz. Of course the most important metric of any card is its performance and we are working to bring you the full review of the PowerColor Red Devil RX 56 next week.
Happy Gaming!