4K, HDR Were Fast, Beautiful and Took Up a Lot of Space at NAB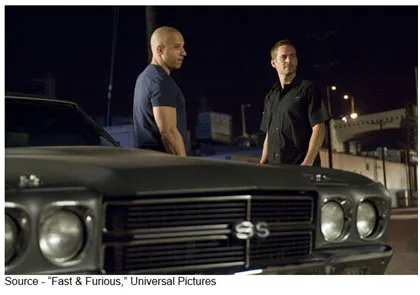 While there was a lot of excitement at the NAB (National Association of Broadcasters) show; there was also an underecurrent of uncertainty on the rapid changes taking place in the industry.
The unquestionable trend of content owners/amalgamators bypassing linear television, new deep pocket online content delivery services and the stormy clouds of a potential Writers Guild strike made the "establishment" a little uncertain about tomorrow and we'll visit some of those issues at a later date.
NAB was, however, an exciting event for independent filmmakers.
What wasn't to like?
Great new and economic cameras were introduced; feature-rich, stand-alone and cloud production tools were unveiled; tons of fast/reliable storage solutions were being demonstrated and perhaps best of all, new quality video content delivery opportunities were opening up…everywhere.
Content and creativity was finally democratized.
Kickstarter and other opportunities are fueling filmmaker dreams.
Facebook live, YouTube, SnapChat and iTunes give everyone a platform.
Content services like Amazon Prime, Netflix, Hulu, Vimeo, TenCent, Yoku, Hotstar, Voot, BritBox, Now, Sky and Rogers have opened up thousands of streaming opportunities (sales or shared revenue) for filmmakers around the globe.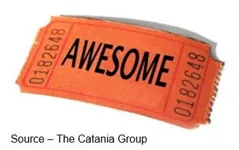 As Cirina Catania, co-founder and lead creative of The Catania Group, told folks who sat in on her presentations at NAB and the Tuesday evening independent filmmaker SuperMeet,"It's an awesome time to be a visual storyteller."
Speaking to her fellow filmmakers, she declared, "There are billions of screens that enable audiences to enjoy great content like yours. People are watching practically everywhere–in their cars at a red light; on their commuter train on the way home; in the back of the classroom; and, yes, when they finally get home, in front of their TV set.
Viewers want the choice of what to watch, whether it's a full-length film, a documentary or an episodic series. They want to choose the what, where, when and how, and they especially love binging," she added. "For you and me, there are a growing number of distribution organizations that want to meet that independent viewing desire. Our challenge is to make insanely great content, work with the right sharing service and make a living doing what we love to do."
And she's right.
The broadcast, entertainment industry gets most of their revenue from content; and according to Accenture, video revenues will increase from $184B this year to $217B in 2020. Meanwhile, content costs will increase from $100B this year to $136B in 2020.
To improve their profit margins, all of the services are looking beyond traditional production studios that increasingly focus on expensive, crowd-pleasing tentpole films to focus on shared cost/shared revenue content across a broader range of subject matter.
Capture at NAB
To produce the content, every major and minor camera producer showed off more compact, more powerful and more economic cameras this year at the show.
Two that interested us were the Blackmagic Design URSA Mini Pro which wasn't just very affordable but had a full range of broadcast features/controls, ND (neutral density) filters, an interchangeable lens mount and customizable remote control.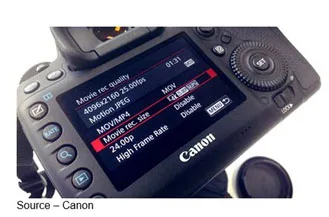 While Blackmagic never ceases to amaze us, we were mesmerized by Canon's new 5D Mark IV with a maximum dynamic range of 12 stops at 400 ISO.
The new Mark IV just looked and felt like the kind of tool any shooter would want to have in his/her toolkit.
To deliver content, there were a number of significant enhancements with Adobe Premiere and their cloud services.
Autodesk made a number of significant upgrades to show off at NAB, including its Flame Family update for VFX, the Arnold renderer, Maya 3D animation updates and the much-needed Shotgun production tracking and review software.
And Avid finally began offering a free version of Media Composer, its industry-standard editing system and joined the other major players with a cloud-based service.
But Blackmagic showed attendees they were intent on expanding their footprint in the content arena by not just enhancing DaVinci Resolve but giving it a 10X performance boost and adding a roster of new features.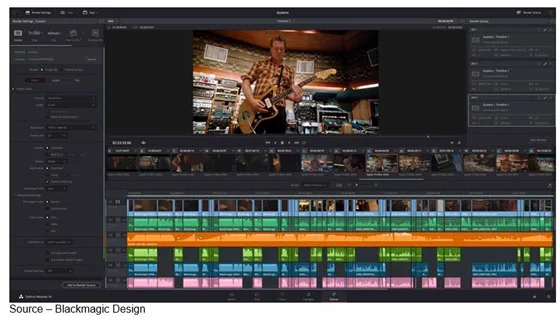 Thanks largely to an immersive education we received from Woody Woodhall, president of Santa Monica-based Allied Post Audio, we have a much greater appreciation of the intricacies and importance audio has in the production of a successful film.
As a result, we were even more impressed with what Blackmagic had done to merge the features and capabilities of their acquisition of Fairlight into the DaVinci post production package. Working with 192kHz 96-bit audio and up to 1,000 tracks, the software can now also provide production people with real time EQ (equalization), dynamics processing and plug-ins on every track.
In other words, a lot of power tools are at the filmmaker's disposal to produce content with real soul.
While 4K is now the accepted standard today for shooting video, OTT (over the top) providers are only now getting confident they can stream it to consumers without the frustrating frame stutter or long buffering times–even with bandwidth as low as 10Mbps thanks, to advanced codecs (encoders/decoders).
All the excitement in 4K technology didn't stop NHK from showing the industry how beautiful tomorrow is going to be with utterly breathtaking 8K content production/delivery.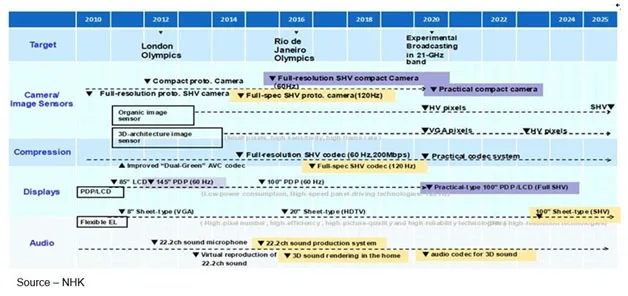 While South Korea is focusing on upgrading their service to stream 4K content using ATSC 3.0 and 5G for the 2018 Winter Olympics in Pyeongchang, NHK is focusing on the 2020 Olympics where they plan to broadcast in 8K.
That means I'll just have to replace our smart UHD (ultra-high-definition) 4K/HDR (high-definition-resolution) set "in a few years."
Love the content we stream now to the set but do have to admit that in 8K, it is awesomer!
The biggest problem today with most of the streams we see is that with the exception of viewing Netflix stuff, HDR hasn't been widely implemented yet. Of course, there's always the special evenings out we have with the wife where we go to IMAX or one of the Dolby Cinema theaters.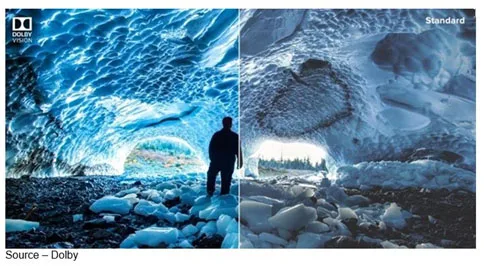 Whether it's one of the Netflix shows, Amazon flicks or IMAX films, you really appreciate the depth and intensity of the HDR content.
Simply stated, the blacks are really deep black and the whites are sparkling white.
Most of the better cameras already support HDR, as do the production tools. Now it's up to the folks who deliver content to our home to figure out how to stream it properly.
Dolby's HDR solution has been widely endorsed by the film industry; but of course, that didn't stop Samsung and Google to announce they have "a better HDR approach;" which can only slow the industry-wide adoption of a standard.
I don't know; but the idea of streaming something off YouTube or watching a Netflix or Amazon or almost any Hollywood film, is a real tough choice…O.K., I'll go with the Dolby approach.
The great thing for me about NAB isn't what's going to be but rather what people – filmmakers – are doing now that everyday folks can enjoy on their screens; and that's 4K.
And 4K is all about content – lots and lots of content – especially when you go from RAW to final product (and back up copies of all of it).
It requires storage, lots of rock-solid storage.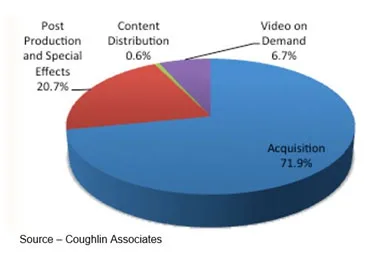 While most of the folks in the industry are all wrapped up in the creative process and the final results, people who have had to reshoot a scene or work with people like DriveSavers to recover content from a dead or dying hard drive know…it ain't fun and it ain't cheap.
All you have to do is go through that experience once and you know cheap storage isn't worth it. You need a complete content retention program that includes:
• Original media (RAW) exactly as shot
• Protection clone (never to be touched)
• Worker copy (files renamed, organized)
• Protection copy of worker
• Studio copy of worker
• 3rd clone of worker for safety
• Output of project
• Clone and 2nd protection
• Backup, backup, archive
Rather than just showing off all of their new (and cool) products at NAB this year, OWC turned the mike over to filmmakers whose reputations rise or fall based on the creative work we actually get to see.
We Did This
One of the "here's how we did it" presentations was by Austin-based Andrew Lee and David Ward, of Ralph Smyth Entertainment.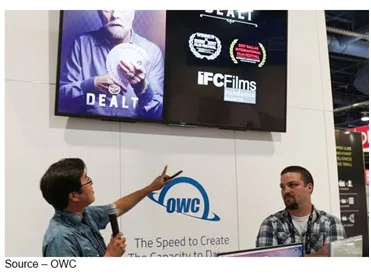 We first met Andrew when he and the crew were working on a no-budget narrative feature called Intramural. The film, which premiered at Tribeca in 2014, captured a NY Times Critics Pick and was picked up by MGM/Orion the following year and released as Balls Out.
"We had no budget – time or money – to reshoot footage," he recalled, "so we went to the folks who had the best reputation with other filmmakers and used OWC's Mercury Elite Pros for everything we did. The drives – and the company – never failed us!"
At OWC's NAB booth, they discussed their most recent project, the premiere season of a sci-fi comedy series called Crunch Time.
Using two RED Dragons, they shot over a 33-day period, producing more than 1.5TB of RAW footage a day. Throughout the shoot, they would move the content to hard drives and make three copies. That ensured the entire crew didn't have to wait for the cameraperson to get new memory cards.
"That also saved our DIT (digital imaging technician) three hours a day because they didn't have to spend the extra time transferring content from cards to high-capacity storage every evening," he explained. "And again, we never lost a scene or even a frame. Fast transfer speeds and high-capacity storage makes all the difference in keeping everyone happy, including accounting."
At the booth, we also met up with Geoffrey Orthwein; who, with his cowriter/director Andrew Sullivan, were celebrating the recent release of their feature-length film, Bokeh. The film has been in 13 theaters across the country as well as on iTunes, Google Play, V.O.D. and most cable On-Demand platforms.
While pre-production and shooting took 27 days, post-production and final cut required several months.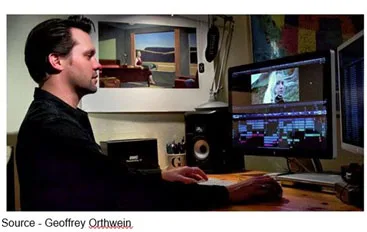 For his post work, Geoffrey relied on a MacBook Pro and a couple of OWC's ThunderBay 4 RAID units. "The whole post-production system cost less than 5 grand," he said. "But don't let me kid you, cutting a feature film on a laptop isn't a lot of fun. Just practical."
Back in his California studio, Geoffrey added external displays for the post work, editing on Final Cut Pro X, with Motion used for opening titles and some of the visual effects with the second RAID kept off-site and backed up regularly.
Geoffrey noted that at the request of several of the film distributors, the film will be getting an HDR upgrade to take advantage of new displays and platforms.
Because the partners are now beginning plans for several new television and film projects, Geoffrey was at NAB to see what new hardware and software they will need.
He added with a smile, "And how much user-proven storage capacity we're going to need."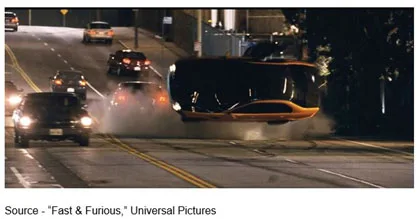 Looking around the booth and thinking about the next project, he agreed with Dom, "This is where mine begins."
He didn't want Brian to look at him and say, "So now you owe me a 10- second car."
# # #