Exclusive Interview with NVIDIA on the Future of Virtual Reality
Five years ago, most of the tech press hyped VR as the next big thing after the 3DTV fad faded. When it didn't happen immediately, disappointment that it didn't meet their own overblown unrealistic expectations caused many of them to say that VR will never be more than niche, while others are even saying it is dead. Some now claim that because VR's installed base is so small, that chances are that no one you know has VR and therefore no one is influencing you to try it. Well this is nonsense as the latest VR reports shows.
Valve's exclusive VR game, Half Life: Alyx, has sold over 2 million copies, and last week, Facebook's CEO said VR will become mainstream as his company pours unlimited resources into VR. He did not specify what mainstream means, but the understanding is that if 10 million users are on one platform, it becomes very profitable to develop for. And we have seen a very steady progression of improving VR games and HMD development starting just over 4 years ago beginning with the original Vive and the Rift CV1 – the very first truly modern consumer VR platforms. VR is still in its infancy and we have not yet seen the true Next Gen of HMD 2.0 which are being developed this year.

Weak arguments about VR being niche include that it is difficult to set up; that VR is not physically comfortable, it is isolating, and expensive. Perhaps this was true 4 years ago, but no longer. Most VR games can be played seated, and safeguards are in place to insure users' comfort. That VR is more isolating than PC gaming is a ridiculous idea as it also offers the same kind of online interaction for gamers, and several HMDs allow VR enthusiasts to monitor what is going on in the real world while inside VR. It is also much less expensive to get into PC VR now than ever before.
One of the factors limiting what PC VR manufacturers can do are strongly influenced by video card manufacturers. Last year, the fastest video card for PC or VR gaming, the RTX 2080 Ti, cost $1200. Today, a $699 RTX 3080 is much faster than last year's NVIDIA flagship which allows for higher resolution, wider field of view, and increased refresh rates. However, we noted that the last generation Turing cards supported Type-C connectors primarily for VR HMDs, but it was dropped from Ampere, so we want to know if NVIDIA is still supporting VR or if they think it is a passing fad or just a niche.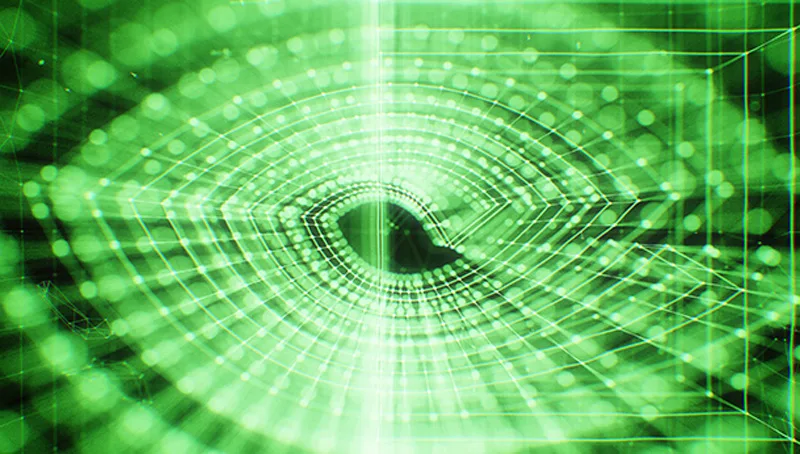 BTR asked Jesse Clayton, the Director of Product Management and Product Marketing, Virtual Reality, at NVIDIA about their company's prognosis for VR and if they will continue to support it.
Q: What is NVIDIA's VR prognosis for the 5-10 years? Since the pandemic, VR has experienced steady growth, and enthusiasts tend to buy the fastest video cards.
We've reached a point now where the industry has overcome many of the early challenges and VR is much more accessible. You can see that in the adoption rates.
From here the quality of the experience is just going to increase. That means content with higher production values, higher resolution HMDs, faster refresh rates, increased comfort, and AI-powered avatars and environments. Researchers are working on ways to solve the vergence-accommodation conflict (the disagreement between where your eyes are pointing and how they are focusing). These all need more compute, and it's clear that high-quality VR requires powerful GPUs. We're constantly working with our partners on both the content side and the HMD side to make sure that NVIDIA's customers have the best possible VR experience.
Q: Will NVIDIA continue to support VR, and are you looking to bring further innovations to it besides MVR, VRSS and DLSS 2.1? What do you consider important when designing a video card that supports PC VR?
A great GPU needs to not only be capable of powering today's content and hardware, but also look forward to the future. As HMD resolutions increase to 4K and beyond, RTX 30 series GPUs deliver the graphics performance so users can crank up the settings and enjoy stutter-free game play at max resolution. But our investment in VR is about more than just raw graphics performance — it's having a suite of technology that delivers the next level of immersion.
Variable Rate Supersampling (VRSS), launched just last year, helps improve image quality and is now supported on more than 30 titles. AI and ray tracing will take VR content to a new level of fidelity, powered by recent releases of NVIDIA DLSS and RTXGI SDKs for UE4. And we are working to make high fidelity experiences possible untethered, from anywhere, with our CloudXR technology.
We see a bright future for VR and continue to invest.
Q: As pandemic-weary gamers turn to VR, high-end hardware has been very hard to acquire. When do you expect the Ampere video cards to become more widely available, and do you expect this demand to continue post pandemic? What are the biggest current challenges to getting hardware into the hands of enthusiasts?
We just came out of an exceptional holiday season and demand for our RTX GPUs remains off the charts. We expect the inventories that are with our AIC partners, as well as in our e-tail and retail channels, will likely remain lean throughout Q1.The overall capacity has not been able to keep up with the strong demand. As a company, we remain focused on this and we are working each day to improve our supply situation.
Q: New powerful Ampere video cards have dropped the high entry-level price barrier for VR, and new HMDs are planned for 2021. How will current and future GeForce cards provide support for the next generation of even more demanding VR hardware?
VR is already one of the most demanding use cases today, and with higher headset resolutions, higher refresh rates, and as new techniques like ray tracing become standard, it's only going to get more challenging.
NVIDIA DLSS helps gamers experience all of these capabilities by using AI to make games go faster while maintaining image quality. It's a natural fit for VR, and will help our customers experience VR content at the highest quality with smoother gameplay. We're looking forward to this and other great tech to power today's and future HMDs.
It's clear that VR is not going away. PC gaming on a monitor is neither the ultimate nor the best way to play video games by using a controller or a mouse and keyboard for interaction. When it is well done, no flat "pancake" game can compete with the incredible immersion that a VR game brings. A VR player is literally transported inside the game world and can interact in 3 dimensions. What is keeping people from trying it is the nonsense that they read that VR is difficult, or niche, or isolating, or even expensive. Word of mouth continues to drive VR adoption, and the HMD manufacturers are finding it difficult to supply the increasing demand.
We want to thank NVIDIA for answering our questions. It's clear from NVIDIA's replies, that they also believe that VR is more accessible today and they will continue to support it. For the first time, they have confirmed that ray tracing is coming to VR games made possible by DLSS 2.1, and it will continue to be supported and improved upon in the next generation of HMDs that will probably feature eye tracking and foviated rendering. In addition, progress is being made so that it will be possible to stream VR so a gamer can play untethered from NVIDIA's cloud.
A new generation of improved HMDs, no doubt with wireless options, are coming to VR this year and it will only get better and more accessible. We believe that VR has a very bright future and BTR will continue to review and benchmark VR games regularly as we have done for the past 4 years.
BTR has also reached out to AMD, HTC and HP for their comments, and we will continue to keep our readers apprised of the latest VR tech and news. We recently received a Reverb G2 from HP and will compare it and its performance with the G1, the Vive Pro, and the Index in our upcoming VR series starting this week. Stay tuned!
Happy VR gaming!