Dying Light 2 Teased – "Distress – the City Under Siege"
Last week we got a secret package containing two posters and a UV flashlight that we can share with BTR's readers now regarding Dying Light 2. We loved Dying Light and are looking forward to the sequel that is also expected to feature ray tracing.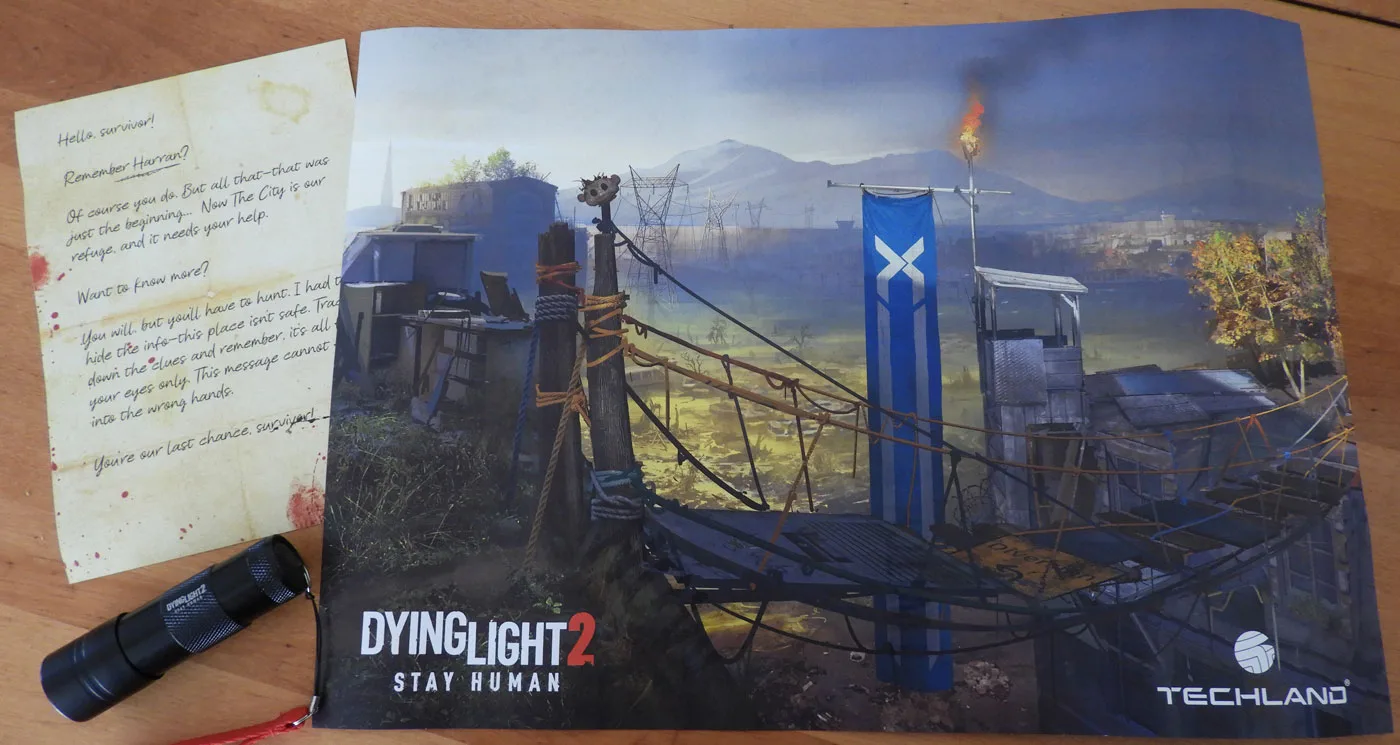 Using the UV light – beside being useful for stunning Volatiles, we find them useful for identifying scorpions – we see the poster has got additional information.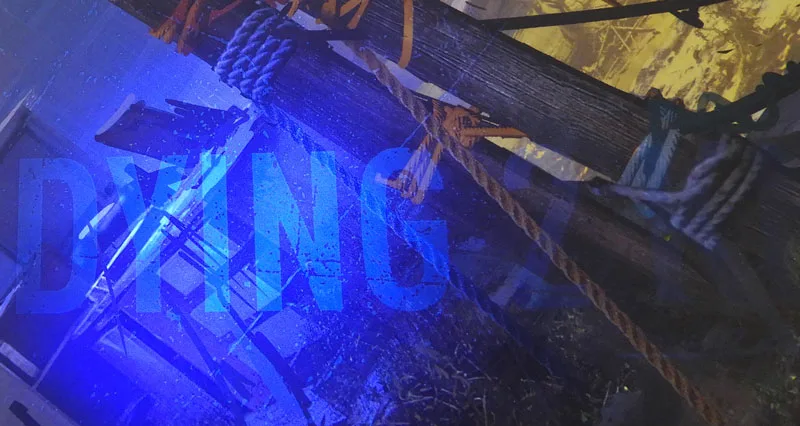 In addition, we got this tease from Techland this morning that indicates much more Dying Light 2 information is coming shortly:
Survivor,
Remember Harran? Who could forget…
But The City is our refuge now, and it needs your help.
There's so much for you to know, and so little time, but these clues can't fall into the wrong hands.
Find somewhere safe and play this message. You're our last chance for survival.
Above all…
And stay tuned to BTR for the latest news … Happy Gaming/hunting!