OTT Streaming Services Need to Differentiate to Grow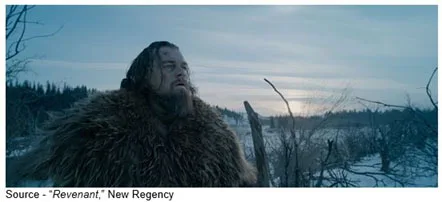 We've never met anyone in the M&E industry who hates Bob Iger.
In fact, most folks are in awe that he and his team have been on such a hot streak for the past year and have turned Disney's mega-media company into a triponterous media, tech business.
All of this from a guy who's been with the same company for 45 years, held 20 jobs and worked for 14 bosses.
Even our daughter doesn't hate him, but she is ticked at him.
He totally messed up her Christmas because there was no Baby Yoda under the tree.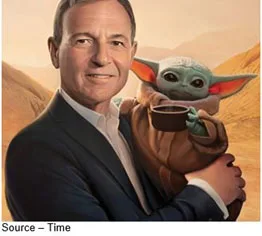 The same was true for kids from five to 95!
Sure, there were probably a few prototypes for "close, personal friends" but parents around the globe got doe-eyed stares Christmas morning.
We get it, it's not just entertainment … it's business.
And for Disney, business is good:
Six of the eight most lucrative films in 2019 – $12B+ in ticket sales
Completed $71B acquisition of 20th Century Fox to add to Pixar, Marvel, Lucasfilms roster
Expanded Disney theme parks around the globe with record attendance (except for China, which is beyond even his control)
Bought little known BAMTech in 2016 that is the streaming backbone of Disney +
Has amassed an estimated 30 percent of the world's video entertainment library
Launched Disney + in 2019 in only five countries (US, Australia, New Zealand, Canada, Netherlands) with more than 11M subscribers (30M app downloads) in three weeks with scheduled launch in the rest of the world in 2020
Dubious honor of the 2nd highest pirated series, Mandalorian, (behind GoT)
Has one of the top 10 brand names globally
Has refined one of the strongest marketing machines in the world that spans theme parks, cruise lines, city buses, Disney retail stores and its TV networks, including ABC, ESPN, Freeform and FX
When folks in the Croatia, India, Dubai or wherever wanted to watch Mandalorian … they watched it.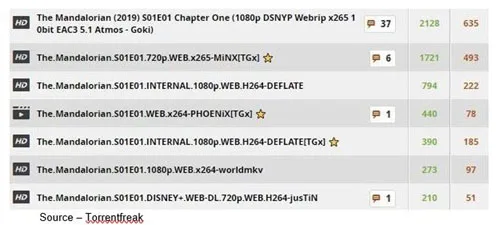 When people in China, Mexico, Ghana had to see Mandalorian and precious Baby Yoda … they watched it.
The great content industry break-away – streaming direct to the customer (D2C) – has enabled people virtually everywhere to end their reluctant relationship with their entertainment delivery service, cable/telcom.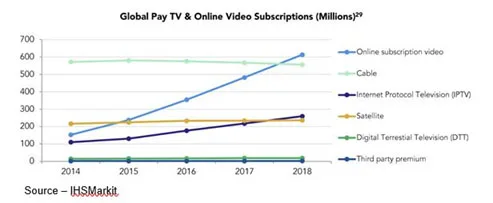 People began dumping the restrictive time/day content bundles back in 2007; thanks to Netflix, which has become synonymous with streaming.
Since then, cord shaving/cord cutting has expanded–globally.
Disney and other US movie studio executives know that foreign sales represent 70 percent of a project's total revenues and Netflix is showing that it works just as well for small screens.
While Netflix is serving subscribers in 190 countries (except for Iran, China), expansion only began in 2010 with its neighbor to the north, Canada. The company then expanded to 50 countries, based largely on the presence of affluent consumers and the availability of broadband internet to stream content smoothly.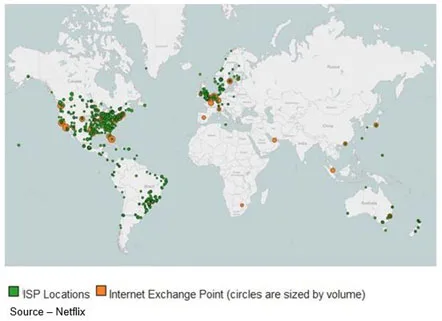 With its Silicon Valley foundation, Netflix is as much a technical company as it is a creative content organization.
Working with CDNs (content distribution networks) and local ISPs (internet service providers), the company developed bandwidth-conservative streaming solutions and located content at the edge of the network closer to the ultimate consumer.
To reduce the "foreignness" and appeal to a broader audience, the company has added local languages to its interface as well as dubbed/subtitled the content to appeal more to locals.
In what initially appears to be a significant penalty to overcome, many countries have restrictions on what percentage of content aired must be produced locally.
Instead, it has proven to be a boon to the global content creation industry as well as Netflix.
Validating what Hollywood has known all along, Ted Sandaros, Netflix chief content officer, said, "Great storytelling transcends borders."

Netflix is producing original content in more than 40 countries and is finding an eager audience beyond local-for-local to the local-for-global audience.
Hastings and his team make it an important part of their pitch in every country to highlight the fact that Netflix is creating unique, local content to appeal to the country's audience and is investing in the local content creation industry to advance the areas expertise and reach.
True, but it is also most certainly much less expensive than exporting creative work from the US and Canada. It lowers their total production cost, gives a huge boost to local indie filmmaker teams and exposes audiences to great shows/films.
Win, win, win.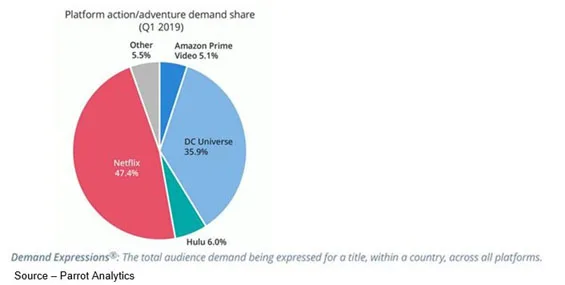 Being the first real global D2C service, Netflix has consistently honed its subscriber insight and recommendation tools to better understand which TV series/movies appeal to the widest possible range of customer segments.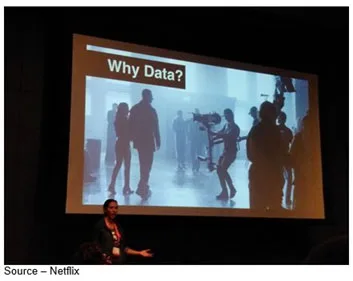 That worldwide entertainment insight could be one of its most important tools in competing into today's increasingly crowded streaming arena.
This year, Disney +, Amazon Prime (another one that knows an awful lot about their customers and viewers), Apple TV +, HBO Max (presently only in the US) and Peacock entered the personalized M&E contest.
They and more than 1,000 global D2C firms (200+ in the US) all want to be the – or at least one – go-to entertainment service of choice for nearly 1.7B TV households and 3.5B smartphone users worldwide.
While "TV viewing dropped 10 percent last year, the average streamer spent six hours, 48 minutes per week watching content; a 59 percent increase over two years ago.
"The array of very good entertainment options is confusing and frustrating for consumers," said Allan McLennan, Chief Executive of PADEM Media Group. "Confusion will be the new norm leading to a lot of customer churn as people struggle to determine which mix of services will best meet their tastes, needs and budget.
"TV has always been easy to understand for its viewers," he continued. "You scrolled through the program guide/grid and selected a show to watch between the ever-expanding ad slots. If there was 'nothing on', you made other choices – listen to music, read a book or perhaps interact with someone.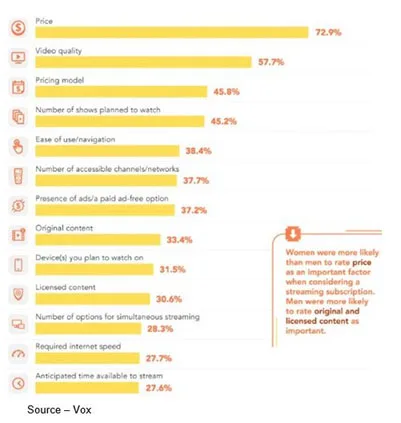 "People are starting to get fatigued by the array of options; and in many cases, the challenges in finding what they want to watch—especially with the increase in their overall subscriptions costs to a large number of services," McLennan emphasized. "The promise of a 'hyper-personalized,' aggregated resource delivering "their" entertainment is on its way, but still a work in process."
Despite the "glamour" of TV/movies, the increasing supply of content and the billions of dollars in revenue at stake; the current costs (production/licensing/subscriber retention) still outweighs revenue, so the market will still be driven by large players who will be able to absorb these costs for the time being. But change is underway!
"There's over 700 million global video subscribers that have driven nearly $200B of mergers, acquisitions and strategic alliances in the last 18 months which will continue to dominate the entertainment industry news over the next few years," McLennan noted. "Not everyone will be able to keep playing, nor should they."
Many in the industry felt Iger took a big risk with the Disney launch but they are the first to offer something for every age group – G/PG-rated content with Disney +, R-rated with Hulu and sports with ESPN+ – at a consumer friendly subscription rate … $7 for Disney + or $13 for all three services.
While the company sacrificed a lot in content licensing fee revenues, Disney set a modest target of 60-90M subscribers, with 10M reported on the first day! They are on track to meet their goals – potentially well before their stated date of 2024.
By comparison, Netflix has about 160M global subscribers (60M in US) and Amazon Prime has over 100M (25M+ US).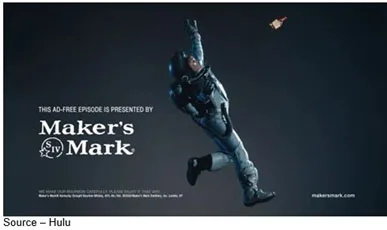 To attract viewers who are budget-sensitive, Hulu is developing new ad formats and fewer ads as a free streaming service to compete with free services such as The Roku Channel, Amazon's IMDb TV, Sinclair Stirr, Pluto TV, Tubi, Plex and others.
The challenge for all the streaming services will be brand recognition.
"Historically, the M&E industry has focused the majority of their attention on content name/award recognition – Emmys, Oscars, Peabodies, People's Choice, Clios, Streamies, etc.," McLennan continued.
"These will still be important in attracting first-time subscribers; but for long term growth and profitability, the service's name and image (i.e., their brand) will become increasingly important on a global basis," he stated.
Netflix has established itself as a premiere content distributor over the last decade, has a strong global brand and is a staple in most homes that stream content. They can become a vital partner to many smaller or regional services wanting international distribution.
Though Disney is relatively late to the streaming party, they are still the "1,000-pound gorilla in the room" thanks to a deep, quality content library; strong new release reception and nearly 100-year history of delivering memorable entertainment to families around the globe.
"But they are far from the only games in town," McLennan noted.
"Iqiyi (Tencent), Youku/Tudou (Alibaba), Qiyi.com (Baidu) have a potential streaming audience of an estimated 1.4B people, compared to the US and Indian populations (350M, 1.4B respectively)," he continued "While India's Hotstar, Hooq, Voot and ALTBalaji have global ambitions.
"In Europe we have strong providers in every country including Acorn, Sky, Tvision, Ziggo, Newon, PlayTV, Telfonica's Movistar, Zee's Weyyak and Turkey's BluTV and others," he added. "It's not a two or three horse race and OTT services will have to focus on their brand image at the same time they are evaluating acquisitions, mergers and new relationships."
As content and entertainment circles the globe, just remember what John Fitzgerald said, "Tell me you got some kind of plan."
It isn't really necessary … unless you want your service to be successful.
# # #
Andy Marken – [email protected] – is an author of more than 600 articles on management, marketing, communications, industry trends in media & entertainment, consumer electronics, software and applications. He is internationally recognized marketing/communications consultant with a broad range of technical and industry expertise especially in storage, storage management and film/video production fields. He also has an extended range of relationships with business, industry trade press, online media and industry analysts/consultants.