The People and Tech that Really Deserve the Awards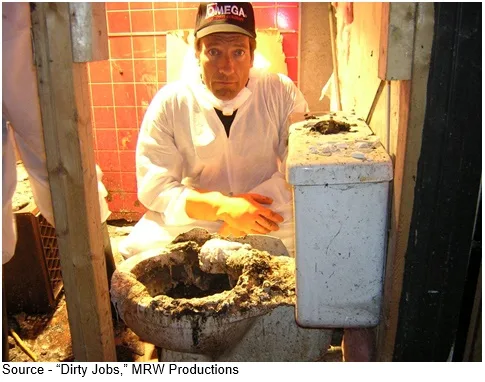 So how did you enjoy the seemingly endless parade of award events around the globe…HFPA, AFCA, UCC, TFCA, Bodil, Cesar, ACM, CineMAA, Vijay, Globo, SIYAD, Ariel, Leo, ASCAP, ASC, Producers/Directors Guild, SAG, Writers, Costume Designers, JEIFA, Visual Effects, on and on up to the Oscars?
How many virtual award shows did you watch on your screen?
Yeah, we didn't either.
It's not that they're self-serving and boring – O.K., they are; and they simply don't recognize the people and technologies that put everything together and deliver the entertainment folks take for granted.
You know, the electricians, grips, riggers and props folks who actually do the work.
Then, there are the people who work behind the scenes in network management and cloud services organizations that move the IP around the world.
We tend to forget the people and technologies that are vital to the M&E industry's prosperity.
According to the Otis College of Art and Design Report on the Creative Economy, the motion picture and video production industry had nearly 92,000 lives put on hold across the U.S. during the pandemic (full report here).
In recent months, the Brookings Metropolitan Policy Program had an even grimmer look at the loss of jobs in the film, TV, radio industries – nearly 200,000 or seven percent of the country's total.
Then, as a friend said late last year, "When your neighbor is unemployed it's a recession. When you're unemployed it's a depression."
Despite the global hiatus last year, creative folks around the globe produced and delivered an estimated 8,500+ small-, medium-, large-budget projects.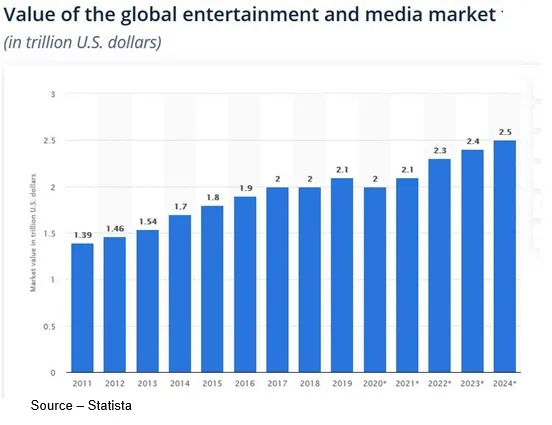 Even as the industry experienced a major downturn last year, it was still valued at $2T plus!
While the U.S. may be the world's largest film consumer:
India – Bollywood – is the largest film producing nation.
Nigeria – Nollywood – was next in line.
S. – Hollywood – was a close third.
China rounds out the top four production countries.
South Korea has steadily increased its film production.
Canada, U.K., Germany, New Zealand have aggressively become production powerhouses.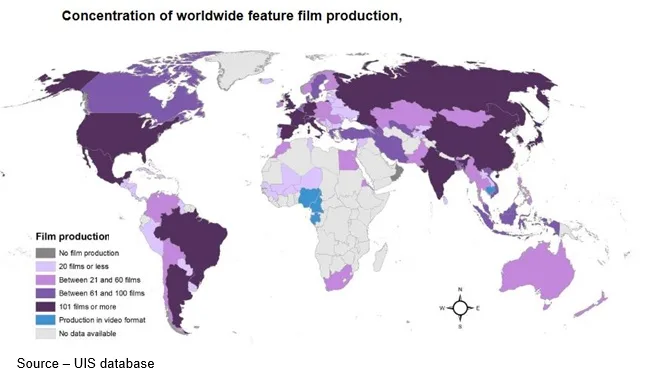 And that doesn't even come close to the vast number of independent films produced every year that sit in someone's closet unsold, unseen.
There's also no accurate tracking of student films or shorts (less than 30 min).
But the video storytelling industry has grown in leaps and bounds (despite last year's setback) because of the growing availability of high-quality, economic cameras/gear from firms such as BlackMagic as well as online screen writing and production software such as DaVinci Resolve, Adobe Premiere, Avid, Final Cut Pro.
To keep pace with demand, streaming service people have been spending a lot of time online checking out the worldwide film festival submissions.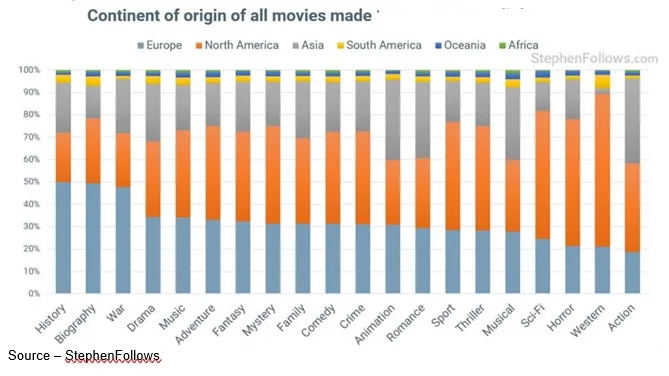 The job isn't easy because people have different viewing likes, dislikes.
For example, my wife enjoys romcoms, drama, mild thrillers. She grabs her personal screen and earphones when we switch to sci-fi, war, hyper adventure stuff.
The kids?
Sorry just don't get the social media wanna bes.
And that's the beauty of today's streaming services. If you can't find something you want to watch, grab a book.
The big difference between the two adults in the family is that as soon as the action ends, she heads out to find something else to watch.
Us?
We stare at the screen till the bitter, bitter end as the last credit rolls.
Yes, we're familiar with the names/work of the producers, directors and actors but we sit there scanning the credits, all of them.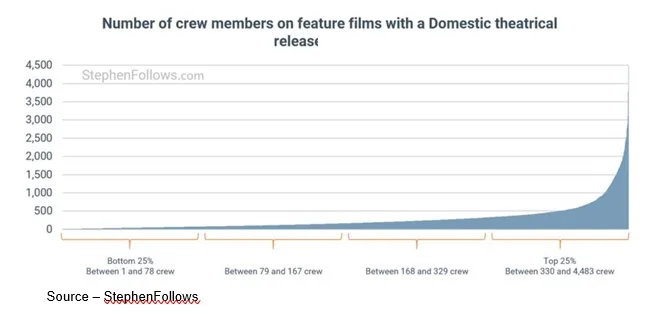 Not that we know a ton of folks in the content creation/production industry but just enough that if we watch closely as the credits fly by, we'll spot a name or two we're familiar with or have met.
If it was a micro-budget film, the credits were painfully short.
If it was a mid-budget film, the credits were longer.
And if it was a tentpole; well, you get the idea.
But as we said, we scanned the list hoping we'll recognize one or two names and sometimes say, "No kidding?"
We also scanned the list because we knew all of those folks did a great job but that was the complete sum of the recognition they received.
These folks don't get to experience any cheering after sitting through another boring, drawn-out event or experience the adulation from friends, peers, bosses saying they counted.
Nope…just a name on the credits.
They were already on to the next project…until the industry was put on pause.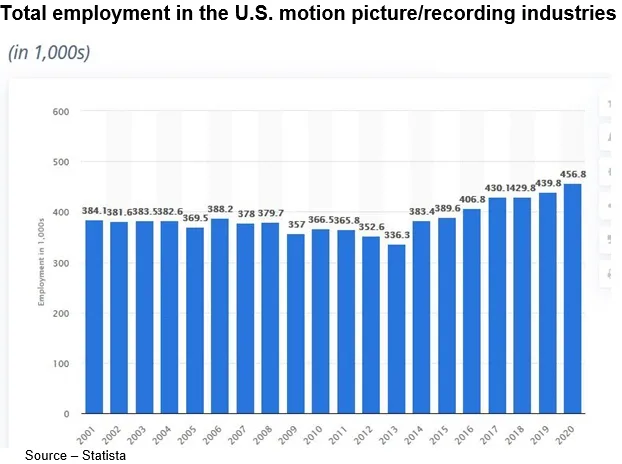 It's tough to get a handle on the total number of folks employed in the film/series production industry because most are self-employed/gig workers. They sign on for a film, show or series and when it wraps/isn't renewed, they're on to another creative project.
Nothing new.
It's been that way since the U.S. Supreme Court ended the studio system in 1948.
Since then, studios have owned the film, show, series and contracted with performers and filmmaking personnel.
With new creative work popping up everywhere, employment was fairly steady with unemployment varying from five to seven percent the past few years, until…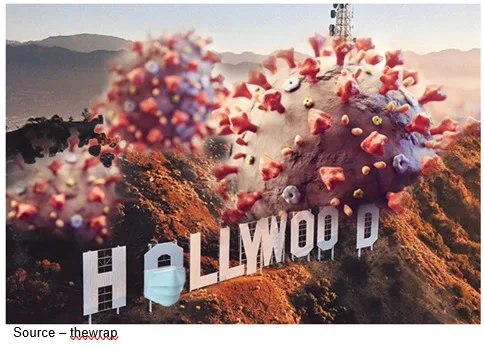 Studios around the globe shut down projects to cut their losses, furloughing teams everywhere.
Suddenly, film/show creative/production folks who had a year plus of shooting/production work on the books, stared at empty calendars.
It hit everyone in the M&E industry, especially the people who were responsible for shooting, lighting, cabling, editing, posting and delivering new stuff for folks around the globe to watch.
But a lot of teams got ultra creative during the lockdown; developing, modifying, refining new ways to keep video projects moving forward with video conferences, lots of testing, onset bubbles and workflow in and through the cloud.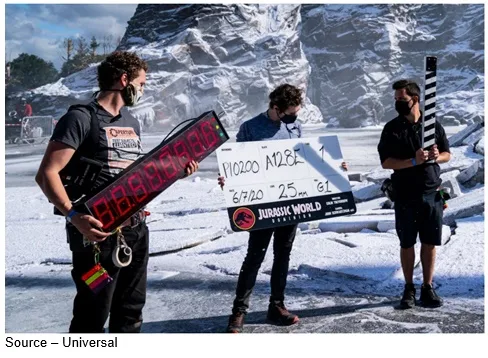 People in the content creation/production industry learned a lot in the past year including rethinking the need to spend weeks in some exotic location with tons of folks versus the use of advanced VR screens, how many people really needed to be on the production set and what work could be done remotely.
And speaking of remote, none of that work would have been possible if it weren't for the global system of interconnected computer networks that the U.S.'s DARPA (Defense Advanced Research Projects Agency) hadn't funded back in the early 1960s.
Since then, the broadband, wireless, optical network of private, public, academic, business and governmental networks has expanded around the globe.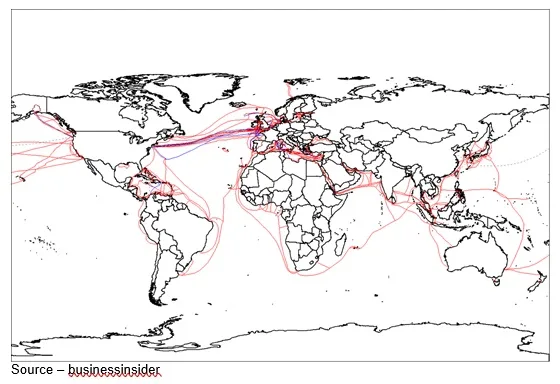 Today, more than 4.66B people around the globe are internet users staying in touch with friends, family and video project staff members.
It's true, there's a lot of garbage, vilifying messages and lies/half-lies streaming around the globe every minute, but thousands of projects would have ground to a halt.
But did the folks who developed things like TCP (transmission control protocol), HTTP (hypertext transfer protocol and (ABR) (adaptive bitrate) technologies or the teams responsible for handling the sudden, massive traffic spikes get a statue during the awards events?
Nope!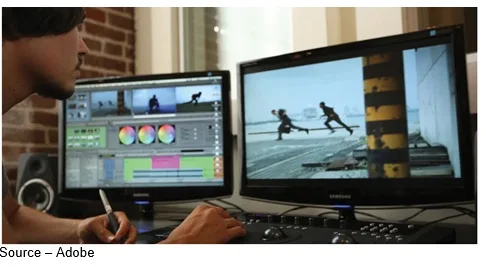 Without that technology, high speed/reliable distribution and all of its self-healing properties in place, production would have been slow and expensive and family/personal entertainment would have been limited to what the cable guy wanted to send.
But thanks to robust CDN (content delivery network) organizations like Akamai, AWS, CloudFlare, MS, Limelight and others, internet usage grew 30-50 percent during the year.
Akamai, the world's largest CDN, saw the firm's Edge platform peak traffic soar to 167Tbps from 82 Tbps, helping avoid the concern for an internet meltdown.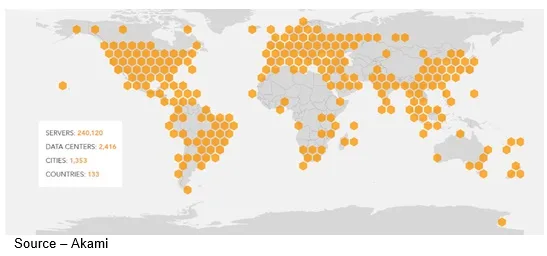 Not only did projects meet their production deadlines but streaming services like Netflix, Amazon, Hulu, YouTube, iQiyi, Tencent, Youku, Viu, Alt Balaji and Eros Now continued their subscription growth.
In addition, video streaming experienced a dramatic uptick in demand with the introduction of new players like Disney+, HBO Max, Peacock, Paramount + and hundreds of local, regional and international D2C services determined to win subscribers and profits.
But despite their major contributions to all of the M&E industry, did you see all of the CDNs or even one in particular receive a plaque, statue or award during the virtual congratulatory events?
Nope!
Okay, we admit we probably wouldn't watch the unlimited annual roster of awards events even if they passed out accolades to every member of a project's production/post team.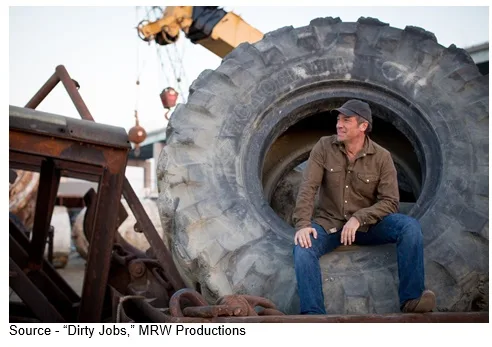 An evening devoted to the unseen people/technologies that kept production and delivery on the right path probably isn't thrilling.
But a little recognition for the people way behind the scenes and the underpinnings might be nice now and then.
As Mike Rowe in Dirty Jobs said, "I don't see what can possibly go wrong."
# # #
Andy Marken – andy@markencom.com – is an author of more than 700 articles on management, marketing, communications, industry trends in media & entertainment, consumer electronics, software and applications. An internationally recognized marketing/communications consultant with a broad range of technical and industry expertise especially in storage, storage management and film/video production fields; he has an extended range of relationships with business, industry trade press, online media and industry analysts/consultants.