Making the Movie Industry More Interesting, More Fun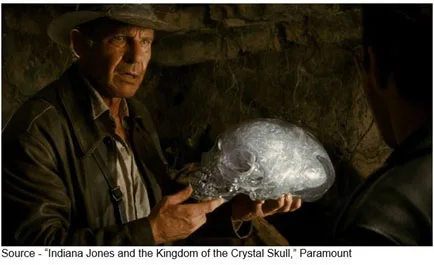 I'm not a movie critic or connoisseur. I just like movies.
Horror, Sci-Fi, comedy, drama, documentary, adventure, animation, crime, fantasy, mystery – good. Romance, musicals – not so much.
So, I couldn't figure out why Steven Spielberg doesn't think Netflix's films – or Amazon, HBO, Hulu and others – should be considered for Oscars. Or that Cannes changed the rules, so their films wouldn't have a snowball's chance to win.
Okay, they stream them instead of showing them in a theater. That's not to say they might not pick up an option to show some at the cineplex as well.
After all, it wasn't totally their fault people cut back on date nights at the movies in favor of popcorn/beer/shoes off in front of the home screen.
In fact, you could look at it as a good thing. They have a rich database of what works/what doesn't, how much of a good thing people can handle before switching and what strikes a chord or sinks the ship.
Yep!
With all that data, they know how to develop projects they can be pretty confident (and they're getting better) will keep you subscribing and keep you from wasting your money on Rotten Tomatoes.
Is that a bad thing?
After all, the movie industry has always adapted.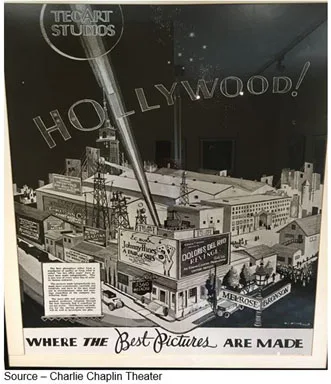 There was a time when the only true actors were those who performed on stage. Then, being on TV rather than the big screen was a step down. Then, the real low was for an actor to be in a commercial.
Through it all, people go to the theater and the movies.
It's the same, but different.
Oh sure, the box office is off slightly in North America (2 percent to $11.1B); but globally, attendance is up (slightly).
Overall, revenues rose to $40.6B–up a respectable five percent over 2016.
It's no wonder filmmakers try to have a good showing here, so they can build the noise level for the international release.
Want to know why Chinese firms like Alibaba, Baidu and Tencent are so hot to buy movie studios?
China is by far the single largest international market, accounting for $7.9 billion in box office revenues last year–four times higher than the next-largest market, Japan ($2 billion).
Other growth areas included the EMEA region (Europe, Middle East and Africa) with four percent increase and Latin America with 22 percent growth.
Maybe folks were buying physical home entertainment – Blu-Ray, DVD?
Nope, the discs are still rolling downhill!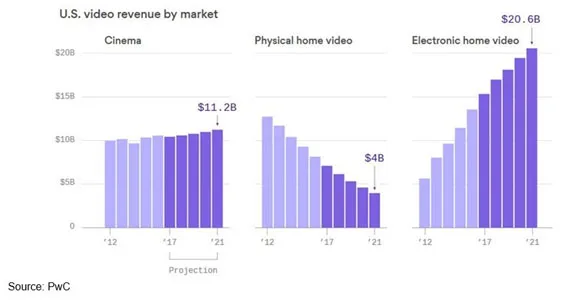 While the movie industry can blame streaming for eating into their revenue growth, they can also thank it for investing so much in new content consumers demand.
SVOD (subscription video on-demand) is up 20 percent; ad-supported (AVOD) is also gaining traction; and thanks to the large (and small) streaming providers, they're keeping the cameras rolling, keeping crews employed and pushing production teams to deliver more as quickly as possible.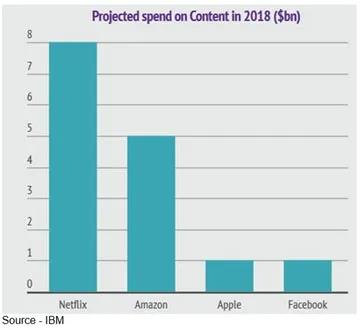 Sure Netflix, Hulu, Amazon, HBO, Baidu, Alibaba and Tencent want to see their films win awards. The statuettes look great in the boss' office. But they're really more interested in attracting new subscribers and eliminating churn.
That's not a bad thing, is it?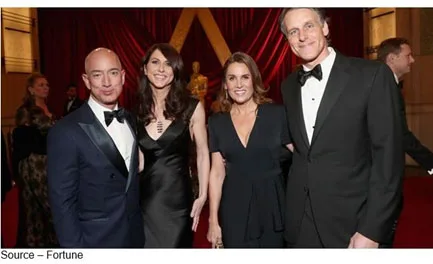 And they have something better than ticket sales or Nielsen ratings to count on. They have data on what kind of movies are watched, how, how often, when they jumped in/left, what they did with their second/third screen, viewer ratings and more.
Hollywood makes their movies to appeal to critics who look for hidden meanings and subtle cues that "enrich" the film. That helps ordinary folks figure out if they're going to visit their iMax or other theater, even though all they want is…something they can enjoy.
With the data, algorithms and stats; they can determine what's most popular and when. They use that info to determine what sort of movies they fund and how they market them.
They rely on what people will enjoy rather than what is trendy or culturally cool and sometimes, critics and viewers don't see eye-to-eye.
So, if their movie is a viewer success but critical one Tomato, guess which vote(s) count most?
Right!
Face it, owning a theater doesn't have the same profit margin it used to have; which is why Landmark Theaters, a high-end art film chain, has been on the market and others are rushing out with new designs and offerings to improve their chances of putting seats in seats.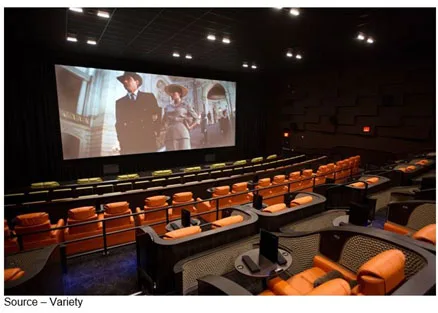 One of the potential landmark buyers is Netflix, which has also toying with the idea of buying a billboard company.
They've offered day-and-date releases a few times to movie chains; but they politely said, "Thanks, but no thanks."
If they had places where folks could go to buy tickets and view the films, viola! they would meet the awards criteria. And there have been whispers of Amazon buying a theatre…somewhere.
And the billboards? Can you say, "promote their films?"
BAM and BAM!
Heck, Disney owns the historic El Capitan Theater in Hollywood and uses it to tout their releases and host premieres. It's all about forging a deeper bond with viewers.
But then, Bob Igor, Disney CEO, isn't one of those old cigar smoking studio moguls who ruled over the studio lots with an iron fist.
Of the dozen films with the largest worldwide box-office take since 2010, Disney released eight.
Then, the company made a nice profit letting the cable guy distribute their stuff.
Looking for more opportunities for their deep/wide/rich library, Disney leased titles to Netflix and made more money.
That was okay, until it wasn't.
Igor told Netflix's Hastings that he was cutting off his supply and he could make more with Disney running their own OTT channel.
In addition, he thought he wanted to be even bigger and better.
So, they bought up some more assets with 21st Century Fox like Slumdog Millionaire, Birdman, 12 years a Slave and The Shape of Water as well as the X-Men franchise, FX, National Geo channels and assorted regional sports nets along with the TV production company that makes Modern Family and The Simpsons.
That's about 40 percent of the movie/TV industry.
Taking a global view of the M&E industry, the company will also grab a piece of the Sky and Sky India infrastructure if the Fox/Sky merger goes through. If it doesn't, they'll step up to acquire it all.
It almost sounds like part of a master plan to control the universe when you realize their library includes every film in the Star Wars, Marvel, Pixar, and Disney Animation as well as their megahit, Black Panther and films yet to come to the mix.
That kind of a channel offering could quickly match Netflix subscriptions (100 M).
Of course, they won't forget that major theater chains like Regal, AMC and others give them a buffer of a few months before they make films available on their channel.
That also means they'll be able to gather/massage/use all of our personal data – including checking our ticket stub — to customize new films for us and the critics.
That should make for even more/better films … right?
Right!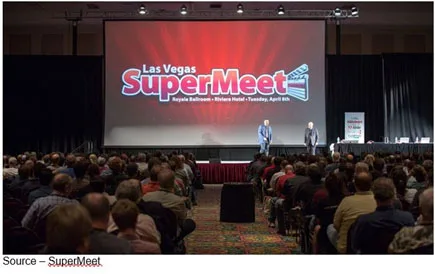 Of course, that's great news for all of the indie filmmakers who attended NAB and will attend IBC this fall.
Theaters need new, fresh films to show.
Disney and all the major/minor studios need more horror, Sci-Fi, comedy, drama, documentary, adventure, animation, crime, fantasy, mystery, romance, musical visual stories for their libraries.
Streaming services need more content to stream.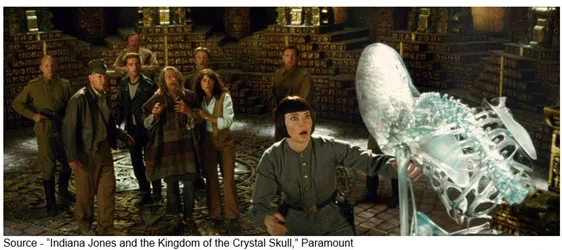 Shooters, production folks, support people could get so busy they'll realize what Indiana Jones meant when he said, "Be careful, you may get exactly what you wish for."
People in the industry can take some solace in something a filmmaker friend told us about her work when she said, "Video storytelling is nothing but data with a soul."
# # #