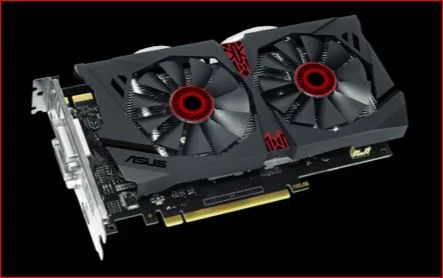 We received an ASUS STRIX GTX 950 DirectCU II OC Edition a week ago under NDA and are still writing this review. It will be published in its entirety within the next few hours. This is an important launch for Nvidia as it aims the new $159 GTX 950 directly at AMD's $149 R9 370. The GTX 950 also brings new sharing and broadcasting features and latency optimizations for MOBA gaming to the GeForce Experience.
In the meantime, here is what we call our "Big Picture" which will compare the $169 – just released and slightly overclocked – ASUS STRIX GTX 950 DirectCU II OC with the GTX 650 Ti, the GTX 750 Ti, and with the PowerColor R9 270X PCS+. The factory-overclocked PowerColor 270X is faster than the GTX 950's current competition, the R9 370, which is priced beginning at $149.
The Big Picture
Here is the summary chart for 29 games and 1 synthetic test. Specific settings are listed on the Performance chart and they are identically high, very high, or ultra across all platforms. The benches are run at 1920×1080 and 2560×1440. All results, except for Futuremark, show average framerates, and higher is always better. We see some very impressive results with the ASUS STRIX GTX 950 DirectCU II OC for its suggested price of $169.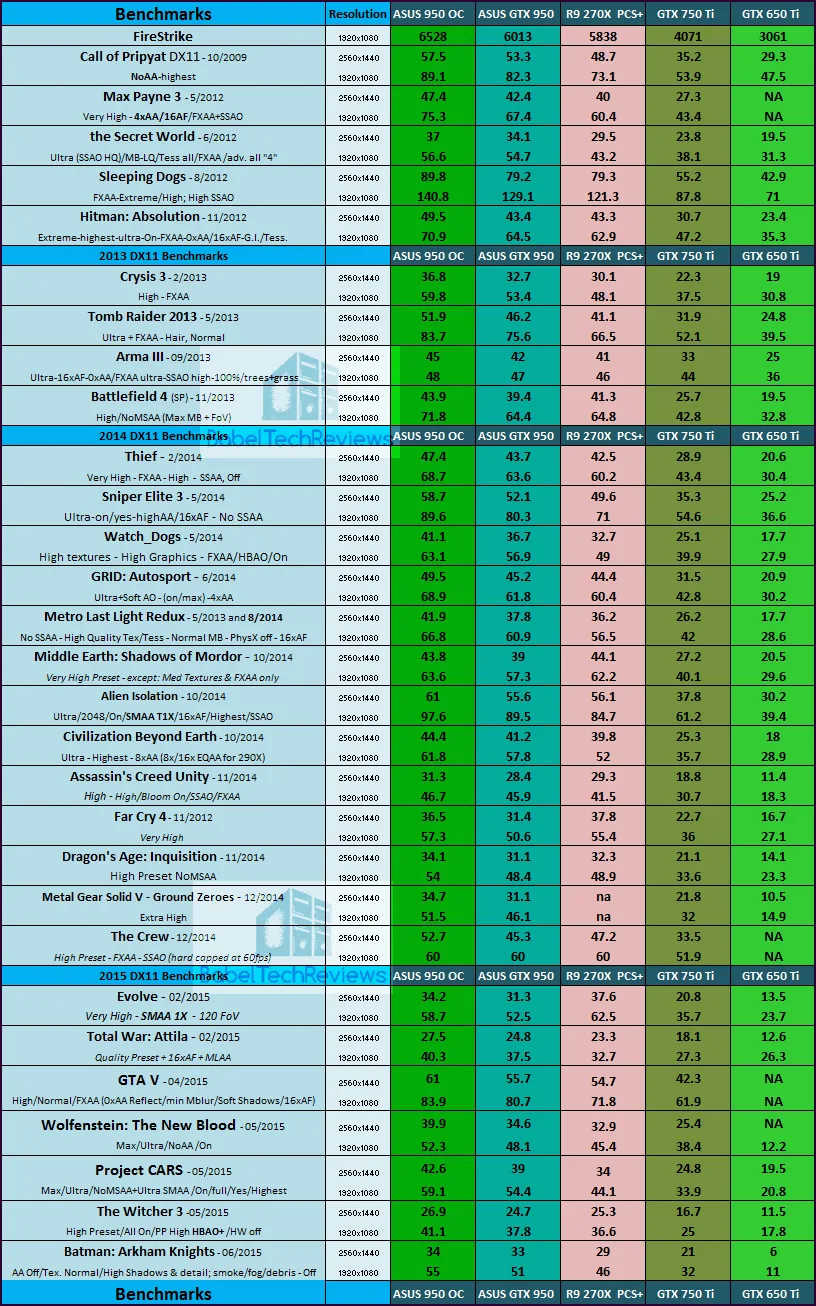 This evaluation will be completed today. We shall also unbox the new ASUS STRIX GTX 950 DirectCU II OC and discuss Maxwell architecture and the features that this new card brings to GeForce gaming today.
Happy Gaming!