AMD Introduces AMD Ryzen 9 4000 H-Series for Gaming Notebooks
AMD originally announced the Ryzen 4000 H-Series Mobile Processors at CES 2020, and today they added the AMD Ryzen 9 4900H mobile gaming processor aimed at enthusiast gamers.
The Ryzen 9 4900H offers a 4.4GHz boost clock, a 3.3GHz base clock, 8 cores and 16 threads, 45W TDP, built on 7nm for power efficiency in a single package to make gaming notebooks thinner, lighter, and much more powerful. It also offers SmartShift technology allowing the processor and the graphics to consume power from a single shared power budget by dynamically shifting power depending on the task.

The Ryzen 9 4900HS is only slightly less powerful than the 4900H which allows it to integrate with ultra thin notebooks. Although it doesn't offer SmartShift it still allows the processor and the Radeon graphics to switch to the display in a lower power envelope.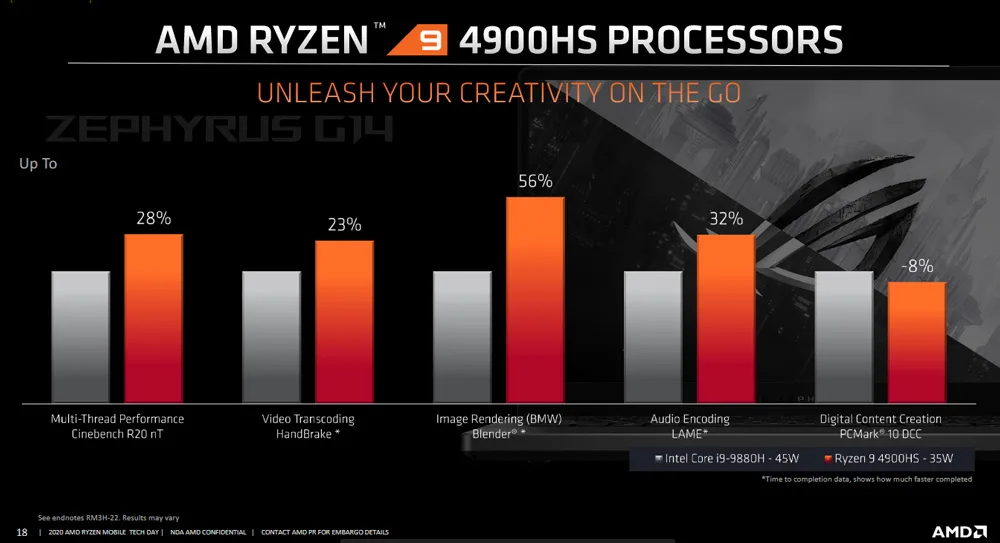 AMD is positioning the Ryzen 9 4900H directly against the Intel i9-9980HK in creativity tasks although they have even compared the less powerful 4900HS as seen in their slides.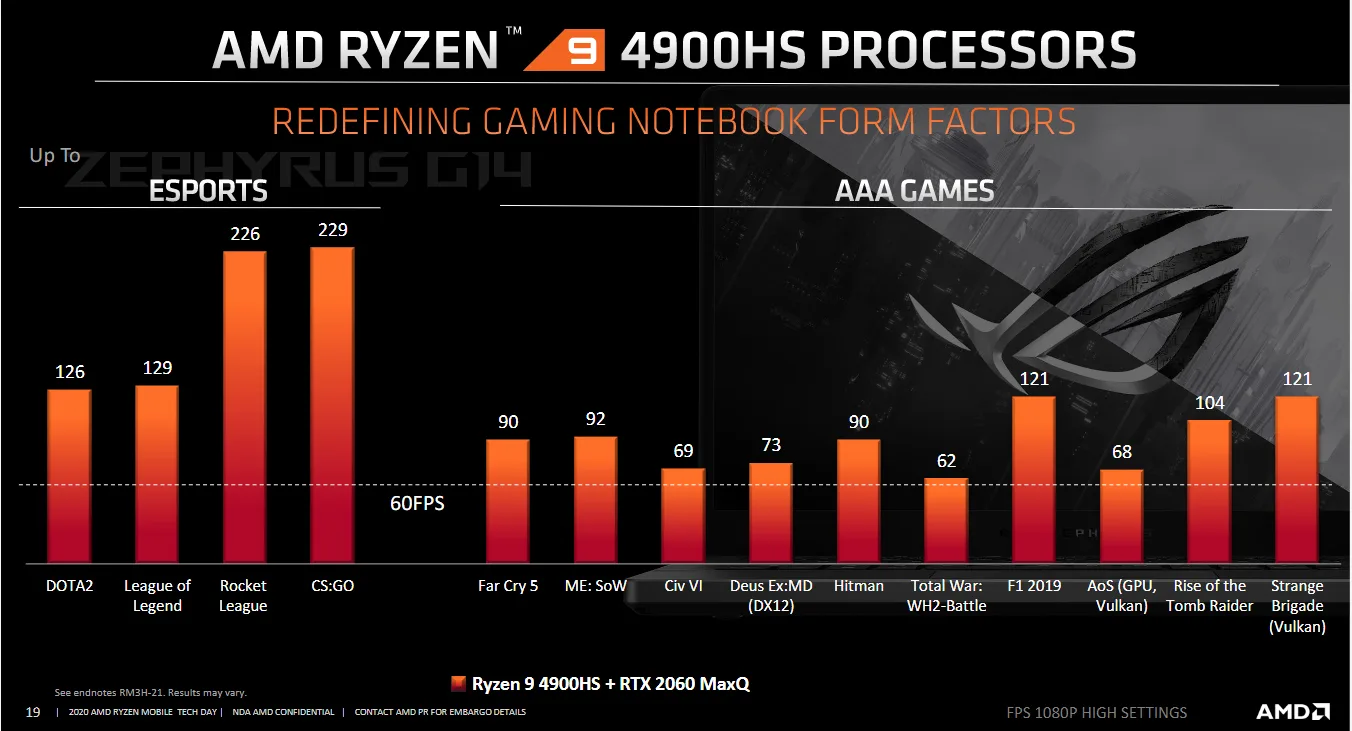 For gamers, it's all good news. A Ryzen 9 4900HS plus RTX 2060 MaxQ graphics is very capable for AAA games at 1080P at high settings.
For more information check out AMD's Ryzen Mobile 4000 Series in more detail.
Happy Mobile Gaming!