Get Ready for the Old, New Way of Viewing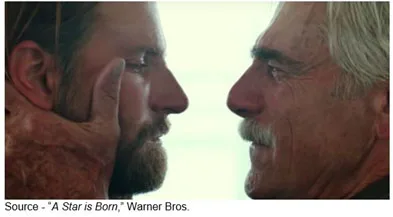 There are a lot of parallels to Sam Elliott's (Bobby in A Star is Born) and Netflix's success.
O.K., Hastings isn't long and lanky with a really cool stach like Sam; doesn't have his deep, iconic Western twang; and even worse, Netflix didn't land the Oscar-nominated show for their lineup, although you know they wish they had it now.
No, they both make doing what they do so well/so easy that folks seem to say, "Sheess if they can do it so can I."
Elliott has been perfecting his craft for over 40 years and you can bet he stumbled along the way, but you didn't notice, and it doesn't matter because he's…Sam Elliott.
Netflix has been doing its shtick for about 20 years and they almost look like they can do no wrong investing $8B last year and an estimated $13B this year; plus having 137+ M subscribers in 190 countries.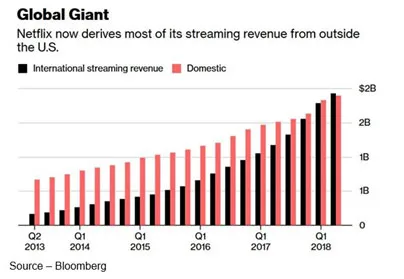 Today, everyone thinks of them both as "instant" successes.
The problem is Elliott, along with Hastings and his team, make their side of the M&E industry look too easy. That causes problems for a lot of the folks who want to get in the spotlight.
Last year, T-Mobile's John Legere proclaimed to the world that they were going to launch an OTT TV service that was going to upend the TV industry and take on cable/satellite TV firms. They would go toe-to-toe with AT&T, FAANGS (Facebook, Apple, Amazon, Netflix, Google, Snapchat), BAT (Baidu, Alibaba, TenCent), China's streaming giant iQiyi and you name them.
It turns out, it ain't that easy; so they'll put it off until "later."
After Verizon dropped $5B to buy AOL and Yahoo, their new CEO, Hans Vestberg, shut the project down.
The big difference in the approaches was that Netflix was creating a new viewing experience; and, in fact, they are even willing to do deals with the cable companies to sell/deliver their service.
Hey, money is money.
In addition to good/great content, Netflix makes it easy for folks to access their service. The contract covers everyone in the household streaming to any screen, anywhere.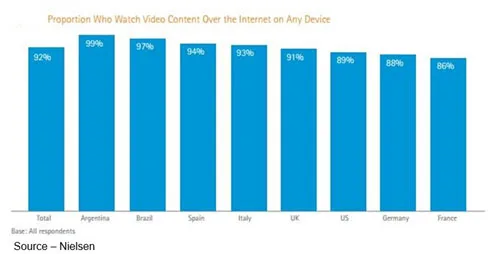 The problem is some people like to share, so some folks share their credentials with friends while others think the content is even more enjoyable if they "borrow" someone's account info (Amazon, Hulu, HBO, others have the same problem).
Researchers at Cartesians estimate that credential sharing is about 56 percent of the total viewership, so Netflix actually has 200M+ viewers.
Piracy has long plagued the content industry. The MPAA (Motion Picture Association of America) estimates piracy costs the global content industry a whopping $6.1B annually.
The issue of stopping or minimizing lost revenue is something every streaming service is working on – individually and as an industry. That's because it also means higher costs, licensing agreement issues and opportunities for customer data security breaches.
While our son swears pay (appointment) TV is totally dead/passé and most streaming services would like you to think that as well; it is much like Mark Twain's quote, "the reports of my death are greatly exaggerated."
A while back, T-Mobile's Lagere was confident he could mortally wound appointment TV because, "Cable industry is plagued by poor customer service and excessive fees."
And the phone guy is better?
Yes, price is a factor but Lagere and the rest of the wireless folks know Forrester is right and know how to hit the viewer's hot buttons:
42 percent say TV is too expensive
30 percent say online is better
27 percent want their content anytime
27 percent say online quality is better
27 percent want specific programs
So where do cable bundles sorta', kinda' have an edge?
Sports!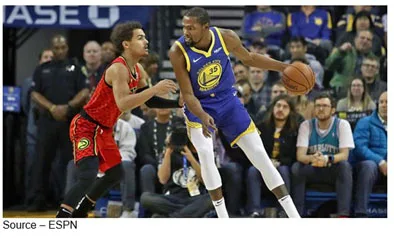 TV sports is the one island of strength for an industry that is being pressured to change to survive.
Deloitte Global projects:
TV sports viewing by 18-34-year-olds will decline, but only by 5 percent
60 percent of adult men who watch TV will regularly watch sports on TV, 40 percent of the women
Men will watch an average of 11 hours of sports per week
30 percent will be classed as superfans watching 21 hours per week, 20 percent will be super-superfans watching 35 hrs. +
Of course, events such as the World's Cup, World Series, Super Bowl, Stanley Cup and the NBA Championship draw even the more casual viewers to the set.
And for those who bet on sports, there is added incentive to watch the event…live.
It's little wonder that Disney's Igor views ESPN as a crown jewel in the firm's portfolio.
Cable guys (and gals) don't want to simply become dumb connectivity pipes and telco operators are aggressively looking at any, all, every option to move up the food chain.
Cable folks will become a lot more flexible with their offerings including slim and personalized bundles as well as adding mobile services and an expanding range of smart home solutions.
With the advent of 5G, consumers will quickly experience an embarrassment of viewing choices.

The infrastructure and capex investments required for 5G will be large (immense even) and will require a lot more time than the telcos will openly admit.
The first products (which we're already seeing) are 5G modems/hotspots which will allow people to connect phones, computers, tablets and other devices to the internet.
When the 5G network is turned on in your area and when 5G handsets are available, early adopters will retire their hotspots to show off their devices with blistering-fast performance.
When? Soon.
While true 5G networks and devices may not be widely available for a while, there will be big push of 4.5G (4G LTE) devices and solutions. Other than cost, most consumers will be satisfied with their near-5G solution as long as operators deliver 500Mbps wireless performance until the real thing comes along.
And it will because 5G will deliver a hundredfold increase in traffic capacity and network efficiency.
It will be needed!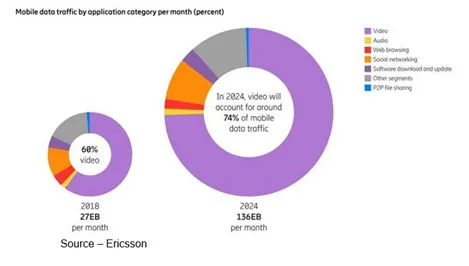 We can expect to see wireless folks make a strong push into the home broadband service arena and cellular connections will jump from 400 million to 1.5 billion devices by 2021, according to Ericsson.
All of these devices need faster and faster speeds to operate more deeply and more powerfully for people, their cars, their homes and their lives.
The move will also enhance and enrich video content viewing with unique ID level (devices, not cookies) enabling ultra-personalized video storytelling delivery. Of course, these same tools will also give rise to much better and more enjoyable advertising that is specific to you rather than just a shot across the bow.
While smartphone and wireless folks are quick to tell you the screen in your hand will rapidly replace the large screens in the home, they were still the biggest draw for online and instore traffic this past holiday season.
And the demand will continue.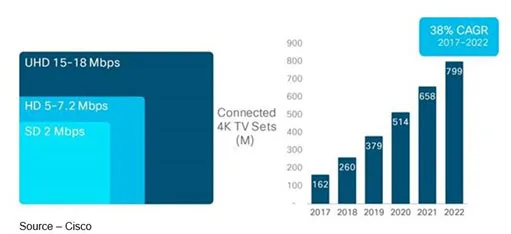 Next-Gen TV standards, which includes ATSC (Advanced Television Systems Committee) 3.0, have been adopted by SMPTE (Society of Motion Picture and Television Engineers), SID (Society of Information Display), CTA (Consumer Technology Association) and other international standards groups.
At the same time, Samsung, LG, Vizio and all major set manufacturers introduced internet-connected smart TVs that take advantage of the standard which mates broadcast and the internet to give you eyepopping entertainment your way…by appointment or by your schedule.
The content landscape will continue to change – rapidly – this year as Disney rolls out it's combined Disney, Marvel, Star Wars, Fox content, which they took back from Netflix.
Comcast will have a major content budget of an estimated $21B to acquire or develop a new range of home and away video services.
Comcast is also acquiring London satellite broadcaster Sky, for a combined content budget of $21 billion.
In addition to the usual streaming service providers (AVOD, SVOD, TVOD), we can expect to see a more professional line-up of free content from YouTube, Facebook and other social media services that will live alongside their friends/family content.
How economic and how creative they will be remains to be seen.
The depth, breadth and quality of the content will depend on the creativity of filmmakers and the willingness of content distributors and services to take chances.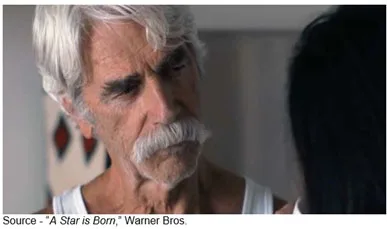 As Sam (Bobby) reminded us, "Jack talked about how music is essentially twelve notes between any octave. Twelve notes and the octave repeats."
After that, it's all talent!
# # #