One thousand GeForce Experience members will receive a free digital copy of the fighting game Ubisoft title For Honor in the latest GeForce Experience reward.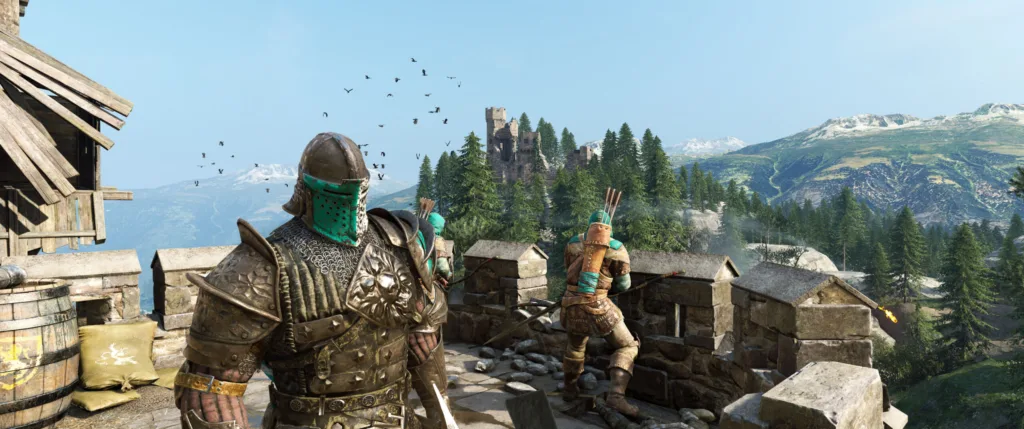 Winners will be informed via notification in the GeForce Experience client next week on Tuesday, July 18th. To be eligible just download and log in to GeForce Experience, then opt-in to communications from NVIDIA by using the accounts tab within the settings menu. Below is a For Honor Ansel 360 screen capture of the original scene above.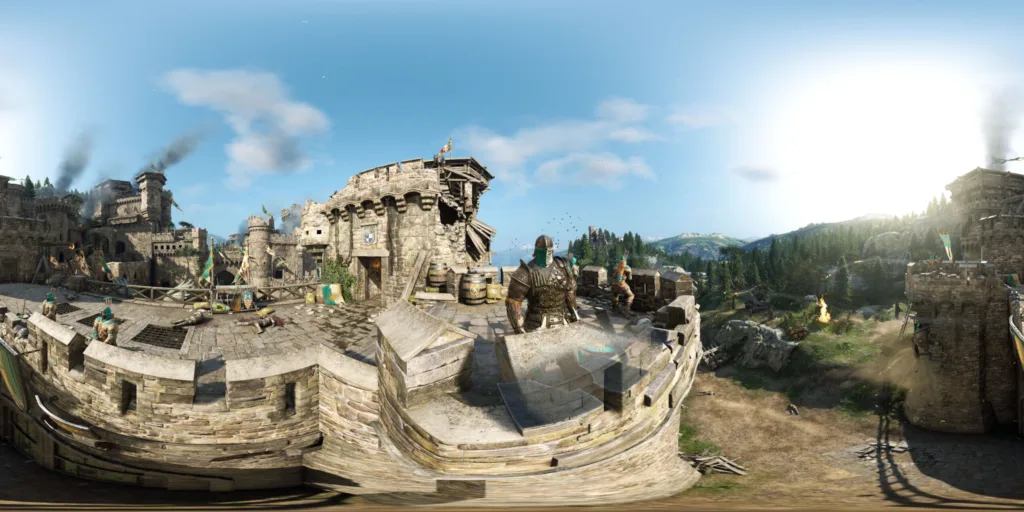 For Honor is one of 15 titles that supports NVIDIA Ansel. Ansel is a revolutionary new way to capture in-game shots. Think of Ansel as a camera that is integrated into your gaming experience that allows you to capture gameplay that was never before possible. When Ansel is supported in game, players can move the camera to any angle they desire, apply filters, use super resolution capture and even capture in 360 for viewing in VR. Learn more about these features in the Ansel Technology page.
BTR is currently having our own Ansel contest. Enter any screenshot to enter to win a rare GTX GeForce USB Flash Drive!
Other NVIDIA technologies that will benefit For Honor include HBAO+, 4K support, G-Sync, GeForce Experience, and NVIDIA Surround.
In For Honor, players embody warriors of the three Great Factions – The noble Knights of the Iron Legion, the deadly Samurai of the Dawn Empire, and ferocious Vikings of the Warborn clans – fighting to the death on intense and believable melee battlefields. Storm castles, defeat invading armies, and win epic duels as you battle for the survival of your people.
For Honor is the latest reward gamers could receive for playing on GeForce. For more than a year, NVIDIA has thanked GeForce Experience gamers by giving away: limited edition GeForce GTX replica USB thumb drives, MSI VR-Ready Notebooks, HTC Vive Systems, GeForce GTX 1080 Ti GPUs, SHIELD Android TVs, and full versions of Overwatch, Gear of War 4,Ghost Recon Wildlands, Watch Dogs 2, For Honor, and more.
Related links: