The Film Industry is Different, Better than Ever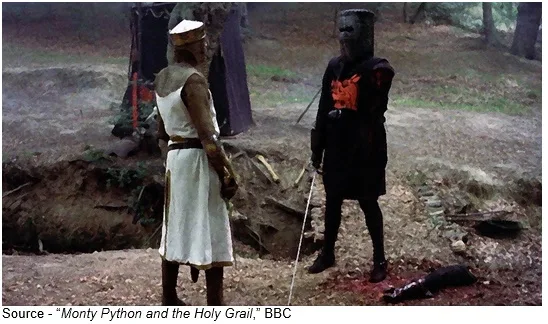 Sometimes, it's difficult to believe how quickly people like to bury yesterday's technology, yesterday's habits.
We were reminded of that when we were finally able to visit the Computer History Museum in Mountain View, CA and saw the ancient Z80 8-bit microprocessor on display.
It was developed by Frederico Faggin in 1974 and the first units shipped in '76.
This little sweetheart was the foundation for everything – Atari game systems, computers and cellphones. It was also instrumental in putting man on the moon.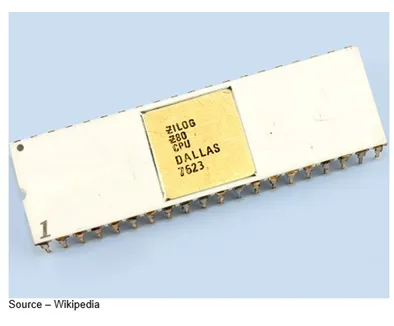 Long after it was deemed to be dead and buried by industry advances, it was still being sold/used like popcorn last year.
Gotcha!
Yes, there's a tie to today's fast-paced M&E industry.
People have been quick to forecast that with so many great first-run films being streamed over the air to people's screen of choice, theaters will soon become ancient history.
Then, there are vested interest folks like MPA (Motion Picture Association) and NATO (National Association of Theater Owners) who point to the cautious reopening of cinema houses that have shown people flocking to the movies with some having to schedule 5-6 showings of tentpole films.
Others are saying that because of how quickly people are cutting the cord for their cable bundle to get rid of the high cost and rigid day/time viewing requirements for more flexible VOD viewing, the time has come to put cable entertainment behind us.
In addition, because of a year of sitting around and watching a flick on their screen – TV, computer, smartphone – people are liking the convenience and will accelerate their new entertainment habit.
There are a lot of benefits to streaming content but there is – and will continue to be – a lot of reasons to keep those earlier entertainment options around.
Right Turn
Back in February of last year, Bob Chapek had to believe he had finally arrived when Bob Iger gave him the keys to the Magic Kingdom when he was tapped as CEO of arguably one of the best and most valuable corporate entities in the world.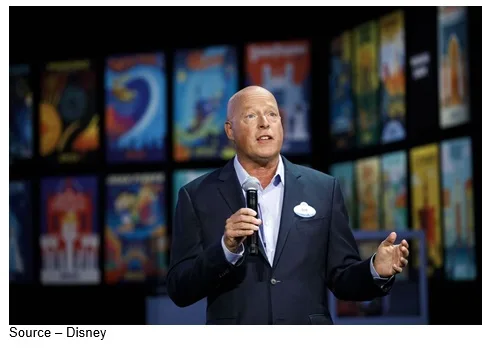 No one could have imagined that in just a couple of months, he would have to temporarily close the biggest chunk of the company (parks, resorts, retail), slow down its content production operations and focus all of the Disney resources on the firm's fledgling streaming services operations.
Uncertain when movie theaters would re-open, the company focused on producing content for DTC delivery and expanding the new Disney+ service as rapidly as possible around the globe.
While Netflix' Reid Hastings didn't think the start-up could capture 60M subscribers (the initial target) in the first year, Disney + powered past 100M in 16 months and is looking to capture 300-350 subscribers across all of its streaming services – Disney+, Hulu, ESPN, Star Plus, HotStar – by 2024.
In addition, the company is slowly opening its parks, resorts, retail activities with a goal of returning them to profitability by the end of 2022 and already has plans to expand these operations in the years ahead.
Muddy Water
Just a few months after the helm change at Disney, John Stankey took the reins of AT&T from Randall Stephenson, leaving him with a mounting debt of $190B following the acquisition of DirecTV and Warner Bros.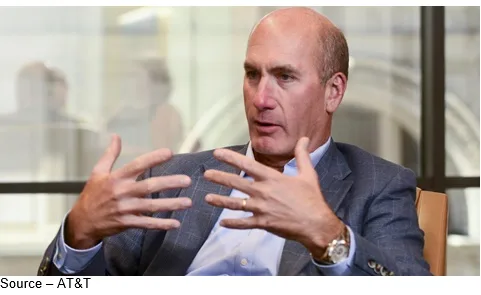 Dumping as much of DirecTV as he could, he called in Jason Kilar to make the entertainment opportunity profitable which included organizational realignment (layoffs) and a fumbling rollout of HBO Max. It also included blindsiding the shuttered movie theater industry by saying all of their finished films would be day/date or streaming first releases for 2021.
Unfortunately, the phone guy had to walk back his offer that HBO streaming wouldn't count against their data plans for AT&T customers, figuring he could make it up by charging for all of the "outside" services – Netflix, Disney+, Amazon Prime, etc.
Something about net neutrality – what's good for one is good for all, isn't it?
Back to Movies
Cinemas – and live events/conferences – had a devastating 2020 after a constant slide of box office sales in recent years. The ability to take their projects direct to the consumer – transaction, subscription, ad-supported – proved studios/theaters aren't equal partners but that they had … options.
Streaming, VOD, or day-and-date premieres have proven to be good for all kinds of movies, ranging from low-budget genre pieces to marquee productions. But the controlling of the pandemic and reopening of theaters have resulted in a major rush of people back to theaters to enjoy the experience—yes, with others.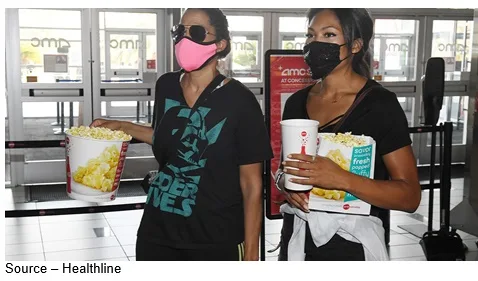 Theater attendance has steadily increased around the globe, primed by the release of major tentpole and franchise titles.
They will continue to be the key inducement for getting seats in cinema seats as attendance restrictions wain and attendance opportunities expand.
Historically, the largest foreign market for US titles, China's population has begun to embrace local titles as the country's content creation and production expertise has steadily improved.
The same is true of Bollywood, Nollywood and other studios and their viewers around the globe.
While they are costlier to produce, expensive franchise titles will dominate theatrical release schedules because the risks/return are easier to calculate.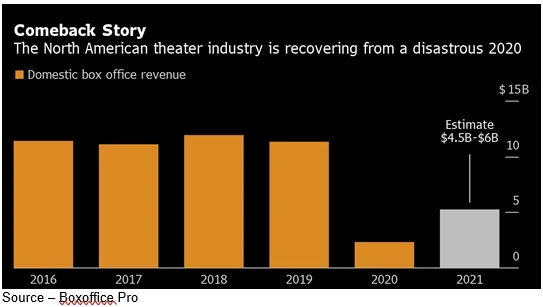 Big budget projects with high-end visual effects and sound are targeted for theatrical release at the outset. Everything else is nice but…
The theatrical window has been shattered, giving way to 30 or less showings before they are available to viewers from other service options studios may prefer.
And since film directors don't fund the projects they ultimately produce for studios, don't expect their protests on when and where the film appears to have much of a real impact, especially since major producers, directors and actors have already signed with major streaming services.
With film grosses shrinking, expect heaters to reduce their footprints and film options, which will have a significant effect on the specialized theater to survive.
Expect theaters to follow the TVOD model – which has already proven successful in China https://bit.ly/3w1ImAh – with tiered/surge ticket prices depending on the film and when people attend.
Appointment Viewing
The second person people like to thumb their nose at is the cable guy … first is the phone guy.
So, when people say they're cutting the pay TV cord and that soon the cable guy will be nothing but a bad nightmare, cheers go up.
But … it just ain't so!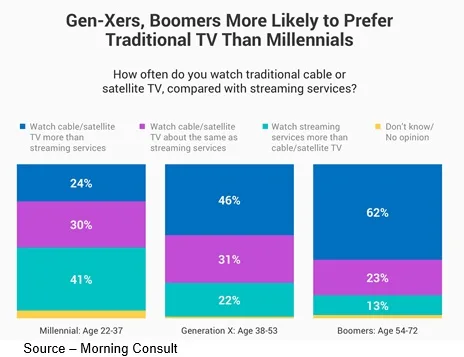 "Despite the erosion of a few cable services in some countries, there's still plenty of interest and life left in pay TV," said Allan McLennan, CEP/Media, Head of M&E North America, Atos. "In fact, in some countries, pay TV subscriptions are actually growing."
According to Digital TV Research, the global Pay TV user base will actually grow to 1.06B by 2025. China will account for a third of the subscribers – 328M – with India accounting for 183M.
Global pay TV will peak at $202B and will fall to $152B by 2025. The UK and Canada services will lose nearly $1B – $5.8B and $5.1B respectively.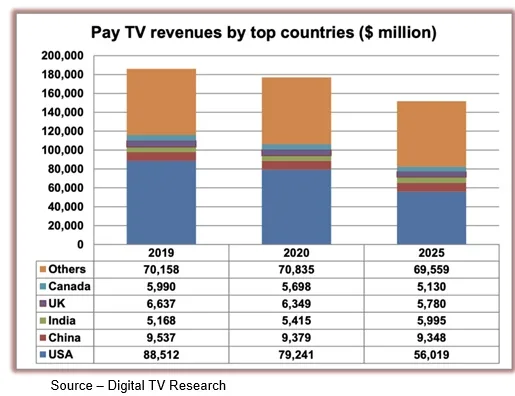 "This shift is not as bad as some would like the market to believe," McLennan stated. "The cable services have also smartly adapted with consumer demand and firms like Comcast (the industry's largest provider) are well provisioned and are gearing up to use the challenges they've been facing to help drive growth and expansion."
McLennan continued, saying,"Even if consumers reduce or eliminate their pay TV bundle, the cable firms are still in an enviable position because in most markets, they provide the last 100 feet of internet (and streaming) broadband connectivity to the home. In addition, they have also moved aggressively into the telecommunications service arena and increasingly, people find the single source of audio, video, voice service very attractive.
"We should also note that most of the services have enhanced one of the most important components of audience engagement and that is actually listening to their customers issues and concerns. This has dramatically improved their customer service and helped reduce loss of households … i.e., lowered churn," he added.
Can't Get Enough
As recently as 2015, cinema revenues were 3X those of SVOD.
It caught up in 2019 and will become the dominant entertainment source by 2024.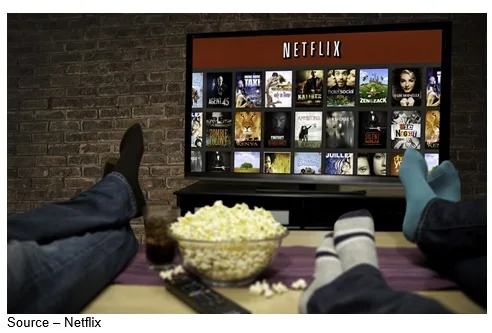 Trapped at home last year, people became accustomed to having all of the entertainment they wanted, when they wanted it, on the screen in front of them from PVOD, SVOD, AVOD services.
As they emerge from their cocoons, the demand will increase–especially with their mobile devices. Mobile data is expected to consume more than 50 percent of the broadband data by 2024.
The pandemic made streaming the future of the M&E industry.
While Hollywood initially snubbed Netflix and Amazon, treating them as second-class citizens, their methodical success with consumers around the globe (210M + and 200M+ subscribers in 190+ countries) quickly became something to be envied and copied as movie theaters shut down, consumers began shaving/cutting their cable bundles. Early entrants into the new marketplace were greeted with overwhelming demand.
While the Middle World is dominated by Tencent Video (120M), IQIYI (119M) and Youku (90M), the three have dramatically increased the volume and quality of their content and have been making significant inroads throughout the SEA.
Looking absolutely brilliant in hindsight, Disney launched its family of services – Disney+, Hulu and ESPN+ at the end of 2019, adding Disney+ Hotstar and Disney+ Star to capture more than 100M subscribers in 40 countries with more on the planning board.
Apple TV+ launched with a modest slate of class content to broaden its streaming services (music, video, books/magazines/news) to become a strong platform for the firm's 100M hardware/software customers worldwide.
Adding content to their libraries, AT&T Warner launched HBO Max, ViacomCBS renamed CBS All Access to Paramount +, Comcast/NBC's Peacock+, Discovery+, BritBox, AcornTV, MoviStar, Cinesquare, Filmdoo, Uncut, Joyn+ and hundreds of small-medium size services around the globe have entered the fray, with many of the European offerings eyeing the US.
To give their entertainment budget a little rest, consumers are increasingly adding ad-supported (AVOD) services to their line-up with services such as Tubi, Pluto, Vudu, Xumo, Rakuten, ITV, and more broadcast expansions.
"The number of 'good' services have shown to be strong, but so have the great ones who have been growing rapidly," McLennan observed. "Consumers are recognizing the extension of quality programing and are showing their acceptance with their wallets by quickly going from one to seven services – SVOD and AVOD.
"The proliferation of services is going to be challenging to sustain," he continued, "so there's a strong possibility that in the next two or three years there'll be a lot of opportunity for the organizations with the deepest pockets, broadest reach that will look to smaller services. The offerings that have established strong audience bases and content libraries will be prime targets to help drive even better services through their acquisitions and integration."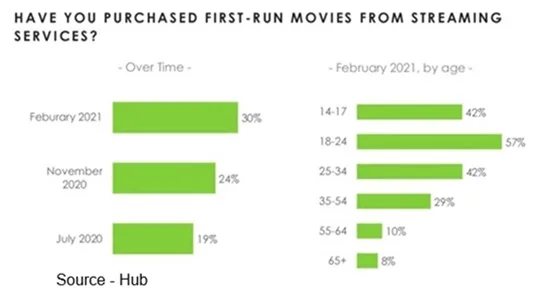 With theaters closed, Universal made the bold gamble of offering Trolls World Tour as a paid streaming (PVOD) option for $20, racking up $100M in three weeks and earning the firm more than earlier showings when the box office was split 50-50.
Disney helped increase its subscriptions by offering the filmed performance of the Broadway hit Hamilton followed by Mullan with a $30 viewing fee.
"The M&E landscape has changed dramatically," McLennan observed. "We envision a whole new industry playbook emerging with major Marvel titles, Bond, F9 and other tentpoles having reasonable window deals and probably some surge price testing.
"Other major titles will skip theaters altogether, going direct to the consumer as a pay-for-view 'premiere' or as bonus subscription offers," he noted.
McLennan also believes that films will go from theater to the home screen sooner, and that some people will prefer to bypass the theater altogether. Then they can enjoy the new content as a premium purchase, as a part of their subscription service or they can wait until the video story is available as a part of their free service."
2020 taught us to assume nothing.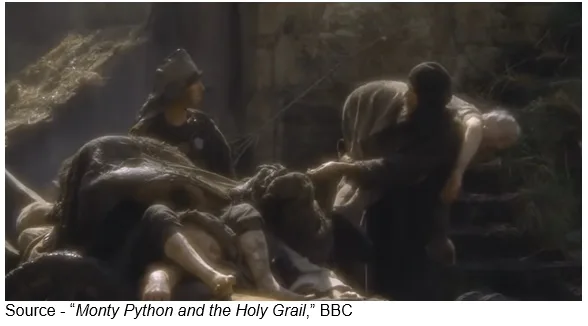 Release strategies will continue to change as studios and consumers test their options and decide what is best for each movie and each consumer.
The one thing we can be certain of is that the industry will continue producing films and series; and people will watch the content at the theater, at home or wherever they're at on the screen that's in front of them.
As the old man said in "Monty Python and the Holy Grail," "I'm not dead yet. I'm getting better. I feel fine! I feel happy!"
# # #
Andy Marken – andy@markencom.com – is an author of more than 700 articles on management, marketing, communications, industry trends in media & entertainment, consumer electronics, software and applications. An internationally recognized marketing/communications consultant with a broad range of technical and industry expertise especially in storage, storage management and film/video production fields; he has an extended range of relationships with business, industry trade press, online media and industry analysts/consultants.