VR Dinosaur Adventure ARK Park launching March 22 at the GDC
Publisher and developer Snail Games announced that the VR multiplayer adventure ARK Park – based on Studio Wildcard's survival classic ARK: Survival Evolved – will be released Thursday, March 22 during the Game Developers Conference in San Francisco. Ark: Survival Evolved is an amazing survival game that has incredible visuals especially for powerful PCs, and we expect no less from ARK Park based on the trailer.
ARK Park is a multiplayer VR adventure game set in a dinosaur theme park and it promises free exploration with online friends without a plot line or schedule. It is now shown as "Coming Soon" on Steam, but it is only mentioned as coming for the HTC Vive. However, ARK Park allows HTC Vive, PSVR, and Oculus Rift users to interact with many of the dinosaurs in ARK: Survival Evolved. In a way, you can be in your own Jurassic park, and there are opportunities to study genetics, raise baby dinosaurs from eggs, and even defend the park against raging dinosaurs in a Story Mode when things go wrong.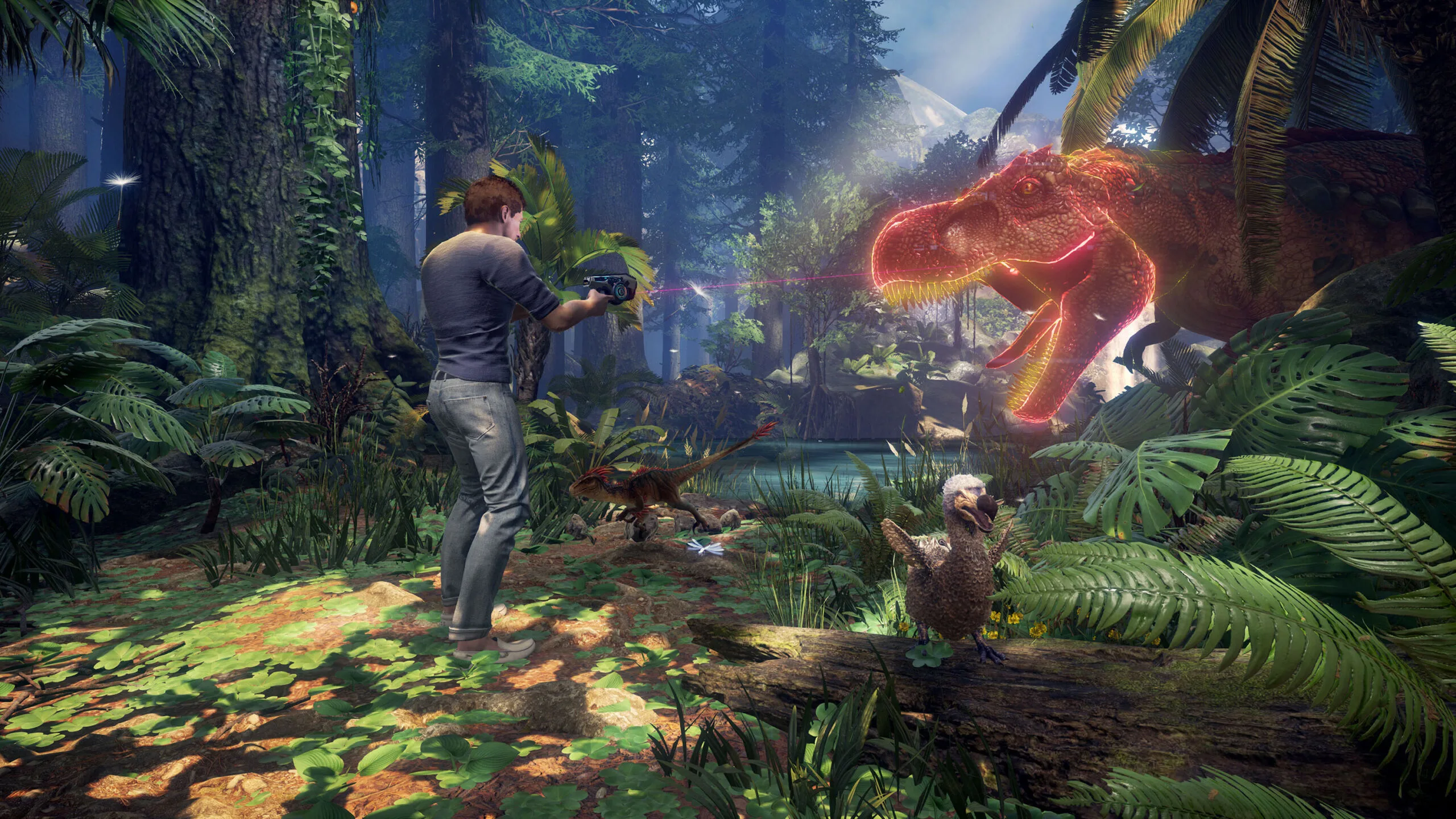 Voiceovers and subtitles will be in English, Japanese, Korean, and Chinese. Two editions will be available at launch: standard and deluxe. We are hoping to get a reviewer's copy of the game and plan to bring you a review and a performance test using multiple video cards. It appears the game is quite demanding with a GTX 970 being the minimum video card and a GTX 1080 being recommended.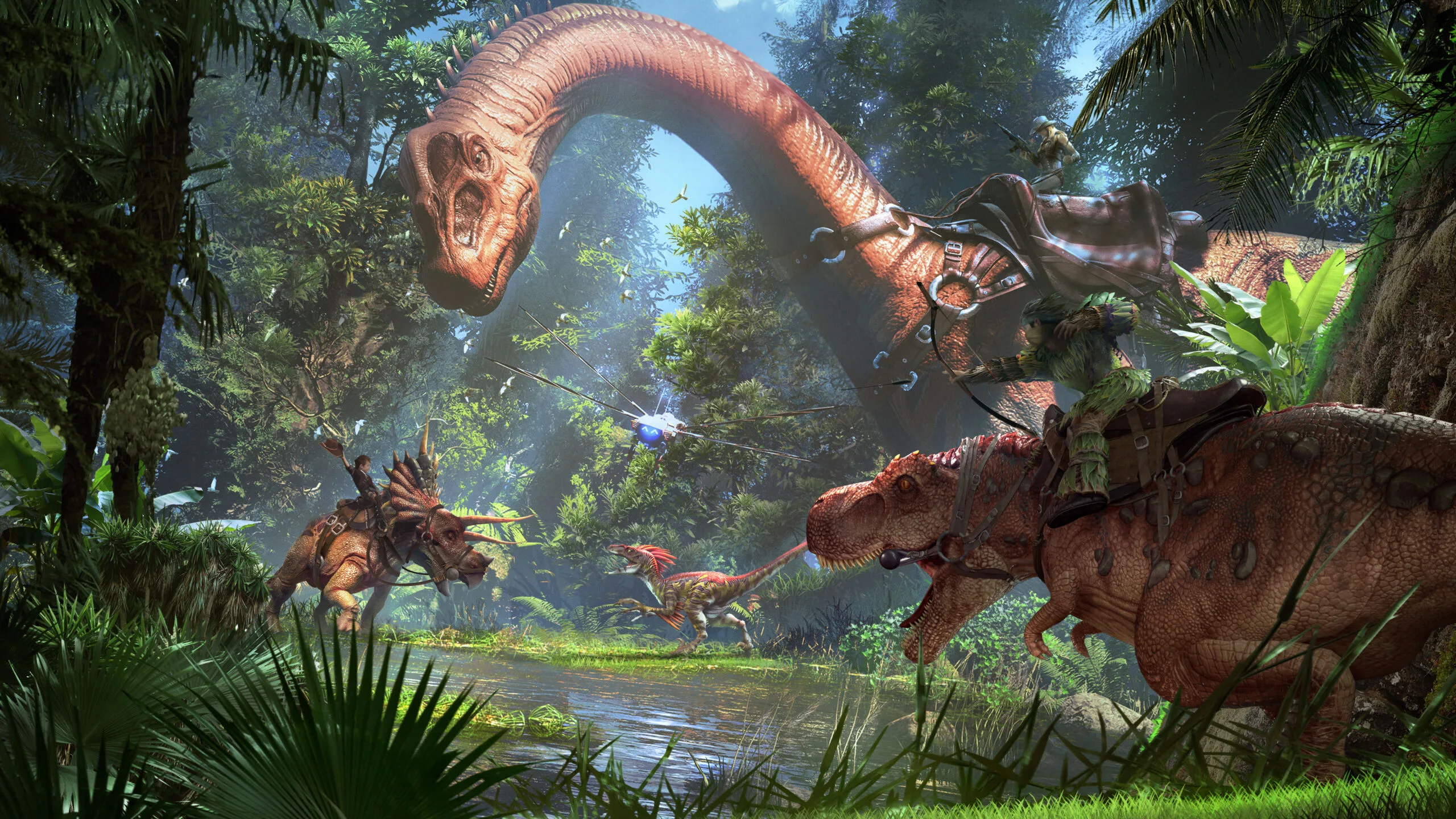 ARK Park will be available on Steam VR/HTC Vive, PSVR, and Oculus Rift on Thursday, March 22.
We can't wait! Happy gaming!