Viveport's Summer Sale Starts Now & More VIVE Cosmos News OtW
Viveport started their Summer sale early today, with major savings on titles and Viveport Infinity memberships. The sale starts now and continues through June 23. Viveport's Summer Sale offers over 200 titles with savings up to 95% off.
Some examples include titles like Mercenary2: Silicon Rising, I Expect you to Die, Arizona Sunshine, Witching Tower VR and Transpose are all 50% off, and Blasters of the Universe and The Gallery – Episode 2: Heart of the Emberstone are on sale for 60% off their original price.
All of the 200+ discounted titles can be found here.
Viveport is also offering a discount on the 12 month Infinity bundle, bringing the price down to 6.99/month, which is a 45% savings on the regular monthly plan. Get all the details on the Viveport summer sale on the VIVE blog.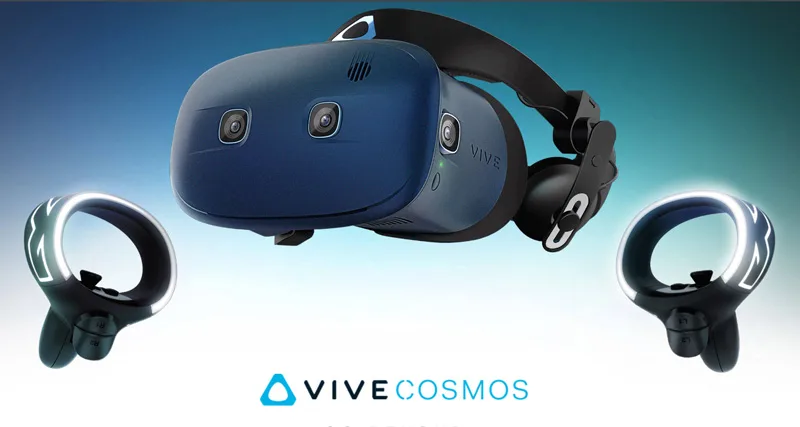 The Vive Cosmos was unveiled at CES 2019, as the newest VR headset from VIVE, offering added comfort and ease of set-up and use. It requires no external base stations, meaning the Cosmos maximizes flexibility of usage space, either at home or on the go, and it has the capability to be powered by more than a traditional gaming PC. Perhaps a HTC smartphone? We don't know the details – yet.
HTC aims to redefine how VR is accessed by offering a headset that is easy and quick to setup and use and can also be taken on the go to new play environments. Cosmos will be the first VIVE headset to feature the "VIVE Reality System" – not SteamVR – an entirely new design experience for VR. We already know that Cosmos will offer their "sharpest screens yet" and we are looking forward to it!
HTC has already offered developer kits of VIVE Cosmos and has just shared today that more information on the Cosmos will available next week. Stay tuned to BTR for more info!
Happy VR Gaming!