Viveport's Black Friday deal has arrived early this year! Starting today, a one year membership to Viveport Infinity, Vive's unlimited VR subscription service, is on sale for $60, a 45% savings. This works out to $5 a month! This deal only runs through December 1, 2019 and is available for VIVE, Oculus Rift, Valve Index and Windows Mixed Realty owners.
BTR considers Viveport's VR platform as "most improved" over last year, and here is our own VR collection of 29 titles all in one place: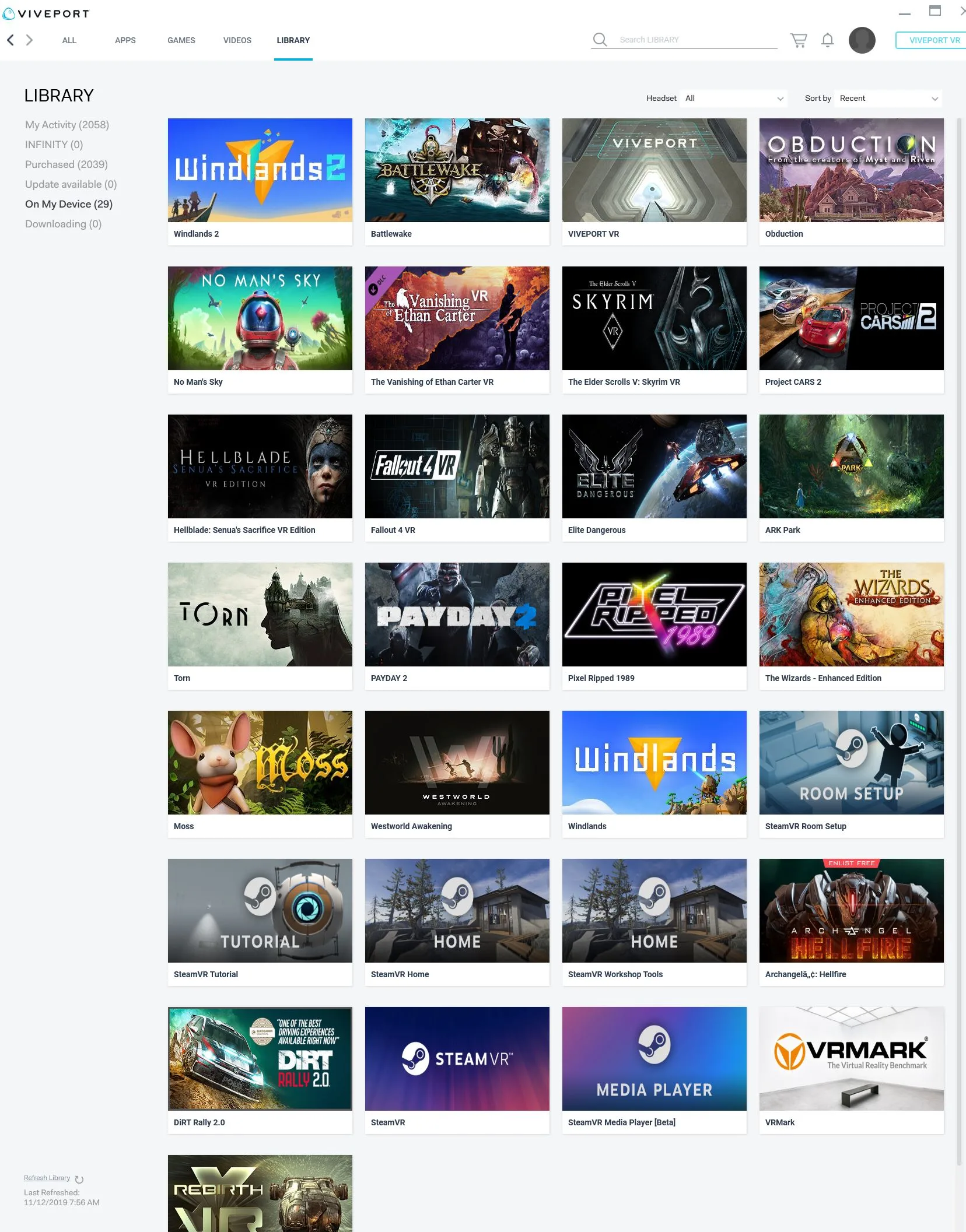 Infinity has added many new titles over the past few weeks including SUPERHOT VR, Arizona Sunshine, Groundhog Day: Like Father Like Son, Five Nights at Freddy's: Help Wanted, Gloomy Eyes Vol 1 & 2 and Eleven Eleven. Viveport gives all VR enthusiasts, regardless of their PC VR headset, the ability to use their Viveport Infinity service.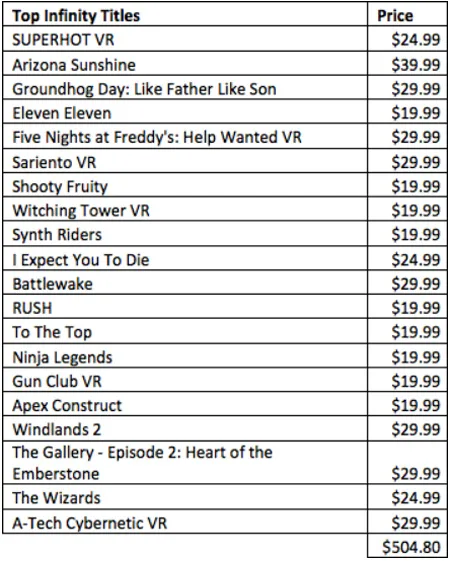 We would certainly add Obduction, Swords of Gargantua, and Torn to Vive's top list. Many VR top titles easily cost from $20 to beyond $40, so a $60 year-long Infinity membership potentially saves users hundreds of dollars on VR content. Consider that playing through the top 20 games in Infinity will save users over $500.
Check out Vive's Black Friday blog post here for more information.
Happy VR Gaming!