The Maddening World of Content Distribution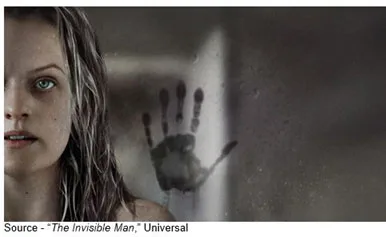 Ever since our early days working with DVD manufacturers, we've always had a begrudging respect for pirates.
They were much more polished than the thief who would figure out a way to sneak into a theater to film the movie on the screen, copy it and then sell or give it away – crude dude, real crude.
First, they'd go to Blockbuster, rent the DVD, do their thing and return it.
Then Netflix simplified things and the folks would have the disc (basically a gold master) delivered and BAM! digital copies for everyone.
Finally, we went OTT and things got really easy.
Of course, digital piracy has been around for years; but in so many ways, it has become socially acceptable and somehow now has become somewhat of a standard for measuring the depth of success of a movie or TV show.
You know, best pirated movies last year – Joker, Avengers: Infinity War, Avengers: Endgame, Spider-Man: Into the Spider-Verse, Klaus, The Irishman, The lighthouse, Green Book.
Publish the Academy's list of Oscar nominees and swoosh they were on the TorrentFreak most popular list.
It's little wonder that people who are concerned about the world around them and survival that Contagion (circa 2011) climbed the viewing ladder on Hulu as well as rental and torrent sites.
Watching pirated stuff is so popular that "legitimate" publications sadly publish regularly a list of the top things to grab from Pirate Bay and the hundreds of torrent sites around the globe.
HBO's Game of Thrones was the most pirated show in history and yet, it is a phenomenal success in its commercial forms too.
We think Courtney Williams, Parrot Analytics' Head of Partnerships, was right when he said, "Digital piracy has plagued the content industry for years."
Still, we're not trying to make a case for watching pirated content because it's wrong … freakin' wrong!
It only took three hours for Disney Plus's highly anticipated original series The Mandalorian to start getting pirated online.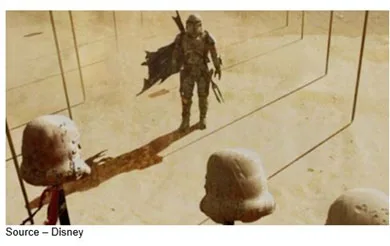 In a week, it was found that 10,000 – 17,000 users were distributing the show on Pirate Bay and its websites.
Professor Dustin York, of Maryville University, asserted, "I think that piracy really means that it's a hit. On the positive side, I think Disney should be proud that it is a success and becoming a huge hit. It's obvious that people are wanting to get that content."
So what?
There are several issues here:
It's not a victimless crime. Pirates steal, plain and simple!
The subscriptions these folks could have/should have paid would enable the Mouse house – and all of the studios, content owners – to invest in more content for the global audience. Hopefully, a good percentage of that investment would have gone to the independent creative folks – writers, directors, shooters, editors, post folks, FX and other creatives – who do all the hard work that turns ideas into "reality" for consumers.
Yes, the internet is global. If the content is available in the U.S., Canada, The Netherlands, Australia, New Zealand and most recently France, Italy, Spain and the UK, it should be everywhere, but it isn't. It takes time to meet each country's content ratio requirements and negotiate new transmission agreements. Facts of life!
Download from a pirate site and there's a good chance you'll get more than you bargained for – malware that can corrupt your system, your network – enabling hackers, whackers, cyberthieves to "have their way with your device and your data."
Netflix didn't begin its reach outside the U.S. until Q3 2010.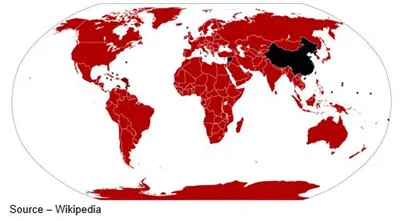 It took seven years to finalize distribution in 192 countries – everywhere but Iran and China.
True – Iranians and mainland Chinese probably enjoy Netflix content because they use a VPN (pretend they live in the U.S. and subscribe) or take their chances with pirated content.
The good news is that Disney+ should be able to increase its global expansion faster because:
Netflix paved the way so now streaming services and countries have a tested and proven set of guidelines to follow.
Disney already has arguably the best and most widely known/respected name around the world. Of course, so does Apple; so it could be interesting as to how aggressive they will be with Apple TV +.
In fact, Disney could be the first streaming service outside of China to serve their content to consumers there because folks enjoy going to Disney World (when it reopens) and are as hooked on Star Wars as everyone else.
Disney also has very good relationships with the countries' OTT leaders such as – BAT (Baidu – iQIYI, Alibaba – Youku-Tudou and Tencent Video) too.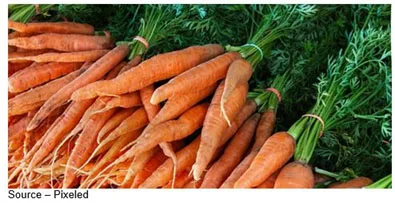 The Mouse also has an interesting bunch of carrots they can dangle in front of China's President Xi Jingpin – a delicious roster of tentpole films they could commit to theatrical release first in the country to suck folks back into the country's 70,000 theaters, which have been closed since January.
Sure, they just reopened 700ish cinemas in a rushed attempt of bravado that says, "See, everything is normal…again."
But without a real plan and strong marketing, even the Chinese public (which became accustomed to the government's draconian tactics) will only do so much for President Xi.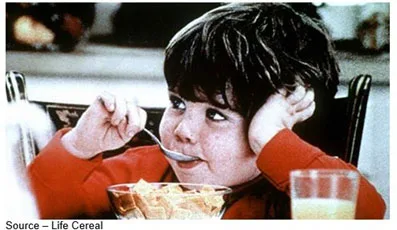 As people have noted, there are some things even Mikey won't do without the right incentives.
Without the right content and a well thought out and executed marketing/communications plan, they might as well throw open the doors and let folks come and go at will.
It takes time for wounds to heal and fade; or better yet, an overwhelming set of good/great memories to replace the bad ones.
When we mentioned the two-pronged approach to Allan McLennan, chief executive of PADEM Media Group, his eyes lit up and he said, "Something similar needs to be done in the U.S. and every streaming content country. Every theater is dark right now in every country around the globe; and if every studio, every content owner planned binging events in conjunction with theater owners, they just might jump start the date night at the movies again! New releases are just now starting to explore this, such as Disney presenting "Onward," "The Way Back" or "Bloodshot" all for sale only in theaters at $19.99 USD and day-and-date rental of the "Invisible Man" for the same amount.
"The big challenge, besides the induvial price that is close to a monthly streaming subscription, is that studios will need to consider sharing a percentage of their 'profits' if they are to try and rebuild the behavior of their vacated audience to Streaming back in theaters as well as keep their supply chain healthy.
"It would take time, patience and a long-term view rather than front-end loading to recover past lost income," McLennan emphasized, "but it could be just the solution the M&E industry needs to reverse the downward trend of ticket sales in recent years."
Okay, so that's a logical roadmap for all of the services but let's get back to the growth of OTT.
The big problem/issue today is if people are willing to put up with juggling all of the service costs and the search hassle of three to eight different streamers when all folks really want is a couple of services, especially a couple of yours, and …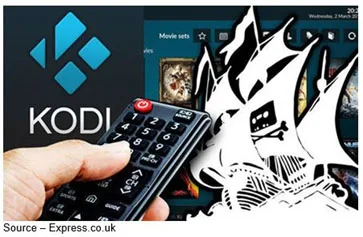 Yes, there's still those boxes, apps, sites that dangle those huge libraries of free stuff – content and surprises.
"Through these so called 'streaming wars' there will probably be a strong uptick produced in digital piracy," McLennan ventured.
"The easiest option is always going to win out. It's not that people don't want to pay for their entertainment," he continued. "They simply want it as fast and easy as possible – have all of their subscriptions in one location so they only have to log in once, input their username/password and pick the content they want.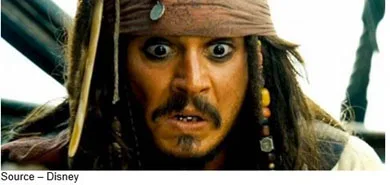 "We aren't at that point in our streaming evolution yet, so piracy will probably continue–sadly until people have downloaded enough malware and been hacked enough. Then, they may become believers and/or the industry progresses to a personalized single portal solution," he added.
"Then, piracy could level off and hopefully decrease, significantly," he emphasized.
To "help" consumers do the right thing, whether the content is streamed by ad-supported or subscription services, content owners/distributors will have to be more diligent in using today's more advanced stuff we used in the "old" DVD days … DRM (digital rights management) and content security solutions.
Products and services from firms such as NAGRA, Brightcove and others vary from company to company, product to product; but the key is they need to protect the content and still be invisible to the authorized user.
"The subscriber or authorized user should be able to pick up his/her TV remote or device, search for a movie/show, click on it and be entertained," McLennan said.
"Anything that gets in the customers way won't be tolerated and they will turn to a fast, easy-to-use content outlet; even if it isn't legal," he emphasized.
"There is just too much, great content out there and too many ways they can access and consume it at their convenience," he noted.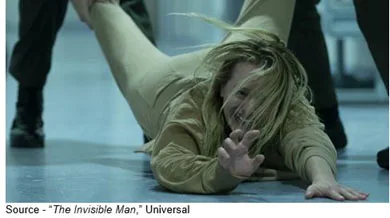 That's true! The streamer and content owner should remember that all they need to do is license the best content that they can, package it properly and aggressively promote it to the consumer so the content can be consumed as quickly as possible to lessen the pirates' window.
Then, watch the subscriptions and/or ad revenues come in–as long as they keep in mind the fine print Adrian's attorney from the Invisible Man added when he said, "Contingent of course on the fine print. You can't be ruled to be mentally incompetent."
# # #
Andy Marken – andy@markencom.com – is an author of more than 700 articles on management, marketing, communications, industry trends in media & entertainment, consumer electronics, software and applications. He is an internationally recognized marketing/communications consultant with a broad range of technical and industry expertise especially in storage, storage management and film/video production fields. This has led to the development of an extended range of relationships with consumer, business, industry trade press, online media and industry analysts/consultants.