Test Setup and Methods
Hardware
CPU: AMD Ryzen 9 3900X (12c/24t) – PBO 4.5GHz Boost

Motherboard: ASUS ROG Crosshair VII Hero X470 – BIOS 3004

Memory: Crucial Ballistix RGB 3600 32GB DDR4 – 2x16GB, dual channel at 3600MHz

GPU: EVGA GTX 1080 Ti SC2 – stock clocks

GPU: NVIDIA RTX 2070 Founders Edition – stock Clocks

Sound Card: Creative Labs Sound Blaster AE-7

SSD: Samsung 970 Evo 1TB NVME M.2

PSU: Seasonic Focus+ Gold 850W

VR HMD: Oculus Rift S – Quality Setting

Sim Gear – Fanatec DD1 Wheelbase, Fanatec Formula V2 Rim, Fanatec CSL ELite LC pedals
Software
Windows 10 Pro (V2004 19041.610)

NVIDIA Driver Version 456.38 (9/17/2020)

AMD Chipset Driver 2.07.14.327

Oculus Software Version 20.0

iRacing Version 2.27.0273 (Patched through 10/24/2020)

NVIDIA FCAT VR Capture v3.26.0

NVIDIA FCAT VR Analysis Beta 18

Microsoft Direct X 12 (Patched current 10/24/2020)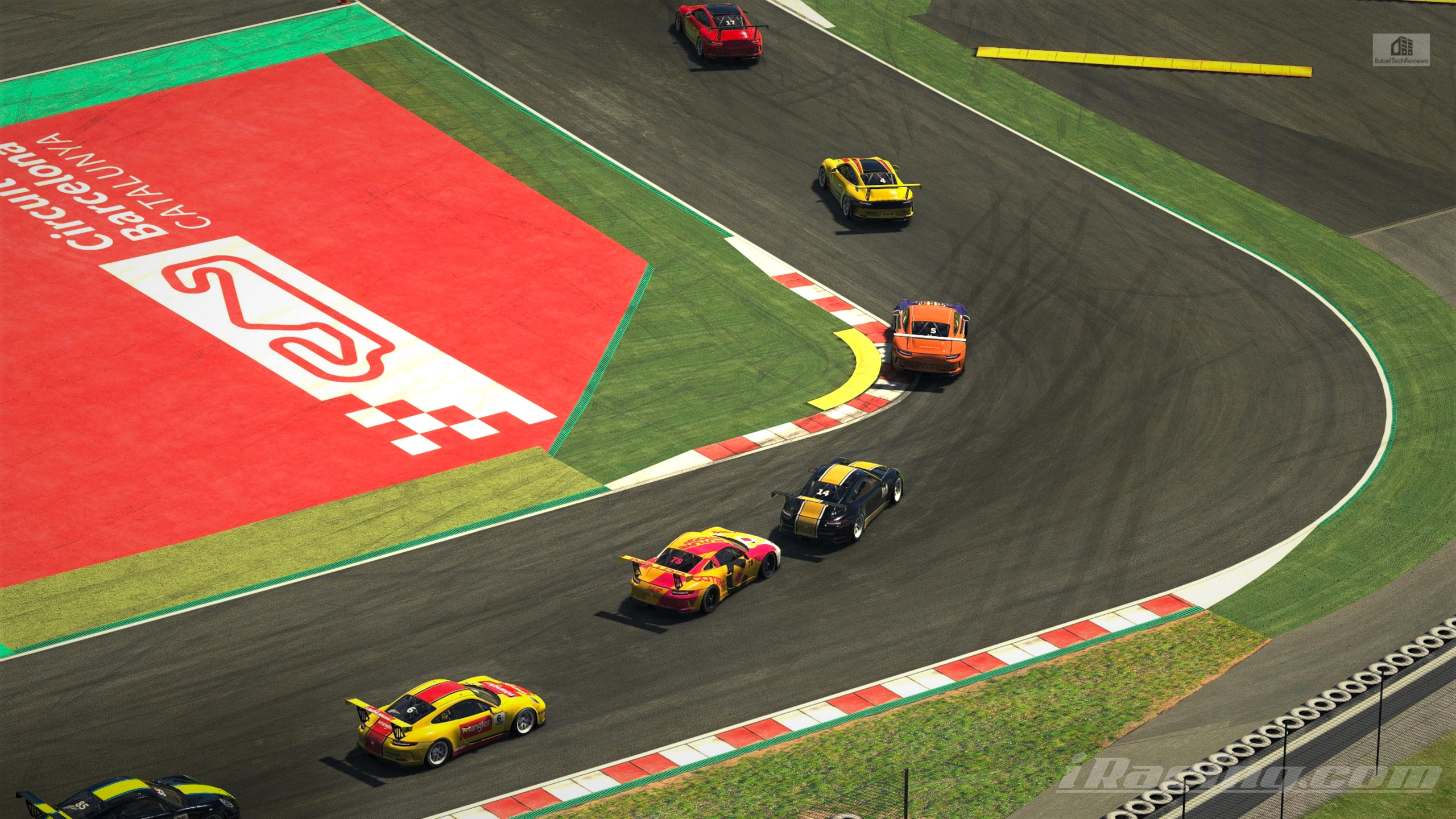 Graphics Settings
For visual quality and consistency, both configurations were set to identical NVIDIA driver settings and utilized a 120% supersampling rate as set through iRacing's DX11 Configuration file.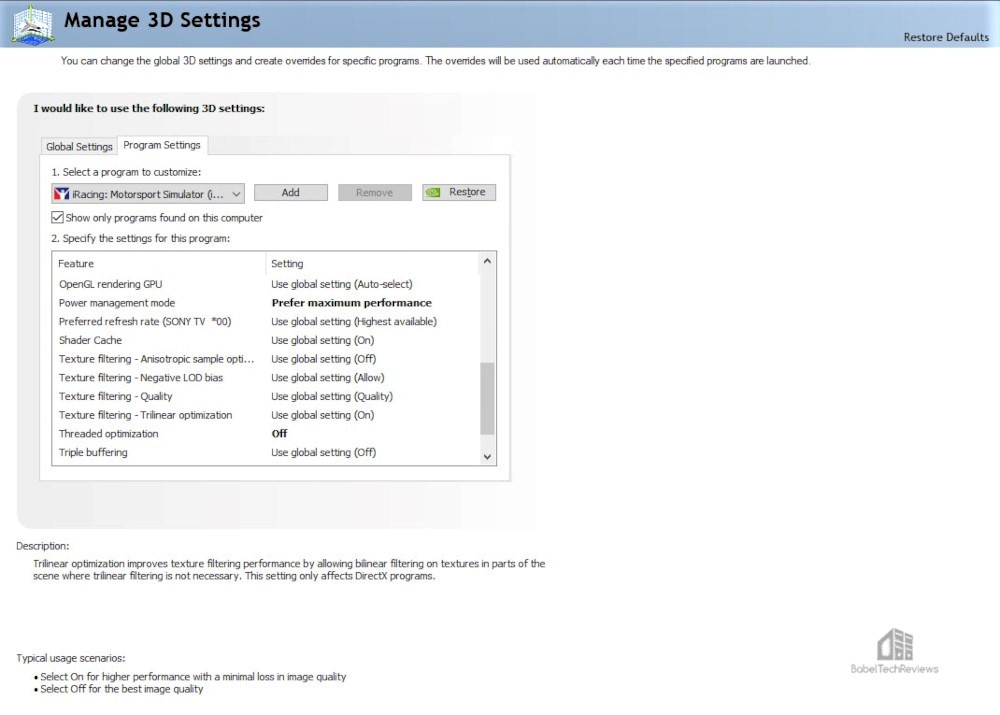 Initially, we utilized the same iRacing graphics settings as the first article.  Those graphics settings will be referred to as 'Standard Settings'.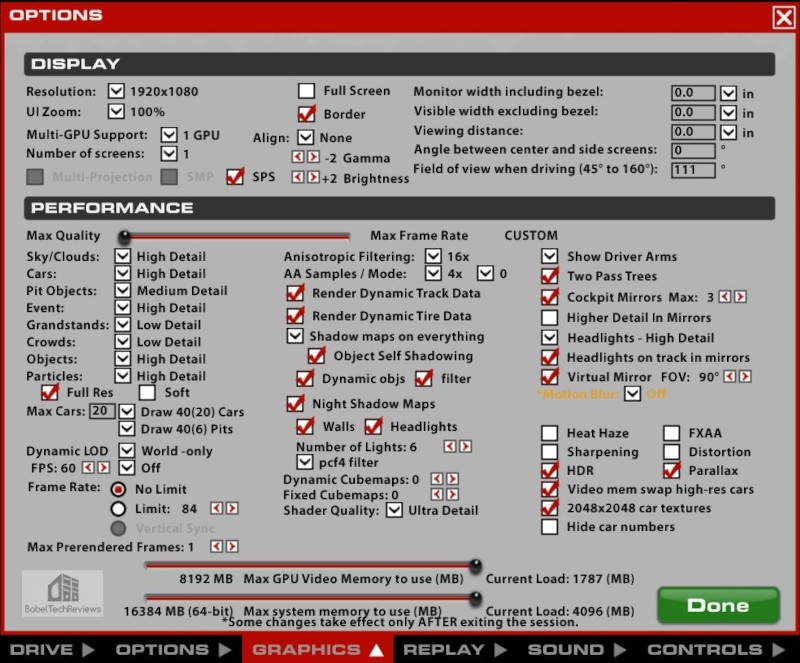 It is important to note that these 'Standard Settings' did not allow the RTX 2070 to run the VR HMD as well as the GTX 1080 Ti which is an older yet more powerful GPU.  Under 'Standard Settings', the RTX 2070 spent significant time at 40 FPS (frames per second) generating synthetic frames via Asynchronous Space Warp (ASW).  Wanting to keep supersampling the same, and due to the demanding nature of the Barcelona Catalunya circuit, new graphics settings were required.
With settings too low, the unconstrained framerate would be too high, potentially in the low hundreds.  Running this fast would erase any noticeable difference between SPS On/Off.  We needed settings that allowed the RTX 2070 to run around 90 unconstrained FPS while still keeping crisp image quality (IQ).  This would let us run the Rift S HMD at its nominal rate of 80 FPS and still allow us to see if SPS could keep the HMD out of ASW territory.  After some testing, the following settings allowed the RTX 2070 run approximately 90 FPS unconstrained at all times.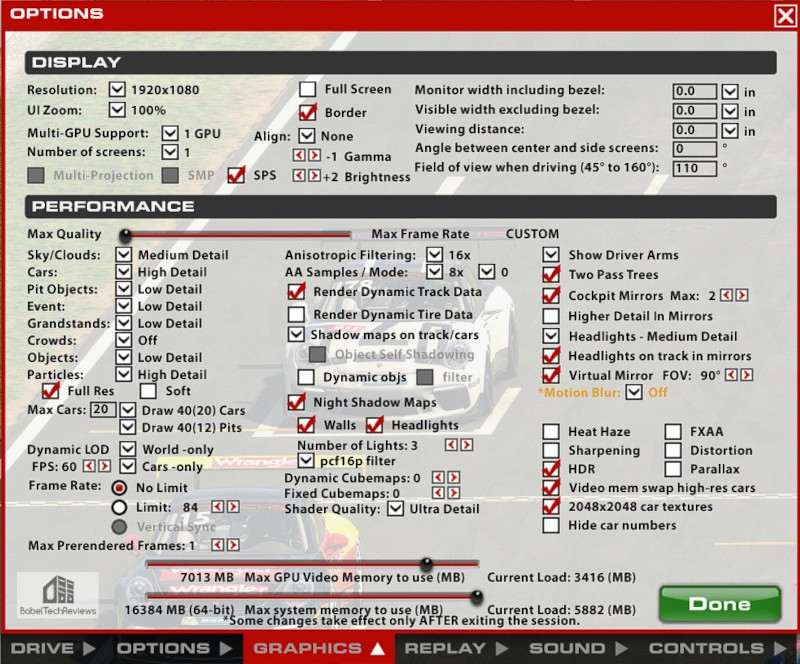 In-Engine Benchmarking
Using a replay for benchmark purposes in iRacing is not an accurate test due to lighter CPU loading when compared with actual driving.  Therefore, we created a consistent and repeatable run that allowed us to produce accurate and repeatable results.  The in-engine benchmark test was run three times for each GPU configuration at 'High Settings' for both SPS On and SPS Off.  To better see what the RTX 2070 was truly capable of, a triple series of SPS On/Off tests was run under our new 'Fast Settings' standard.  For each of the possible settings, the average of all three runs was used for data comparison purposes.
In total, 18 incident-free runs were recorded by NVIDIA's FCAT VR at a capture length of 240 seconds (four minutes).
iRacing SPS Data Collection Run parameters
iRacing Graphics Options (High and Fast Setting presets)

NVIDIA FCAT VR recording started at green light on standing start (240 Seconds)

iRacing AI Racing, Single Race

Car – Porsche 911 GT3 Cup (991), Default Setup

Track – Circuit de Barcelona Catalunya (Grand Prix layout)

Weather – 80F, 55% Relative Humidity, Wind North 4mph, No Dynamic sky, No Variations

Race – 4 laps, Damage off,  Standing Start last place, 19 Opponents 50-80% skill 

Track Condition – Starting Track State 50%

Time of Day – Noon, 12PM

Upon race start, follow AI drivers, overtake to 15th place and hold
Over the course of testing, I learned the very demanding Circuit de Barcelona Catalunya.  I came to enjoy its mix of high-speed with technical sections.  This demonstration video uses the above parameters with the RTX 2070, 'Fast Settings', and SPS On.