Intro
The EVGA GTX 1660 XC Overclock Showdown vs. the Red Devil RX 590 using 41 games
This overclocking showdown is the follow-up to BTR's launch review of the EVGA GTX 1660 XC versus the PowerColor Red Devil RX 590.  Today we have optimized and maxed-out both individual overclocks with all performance options set to their highest limits to get the most performance from each card.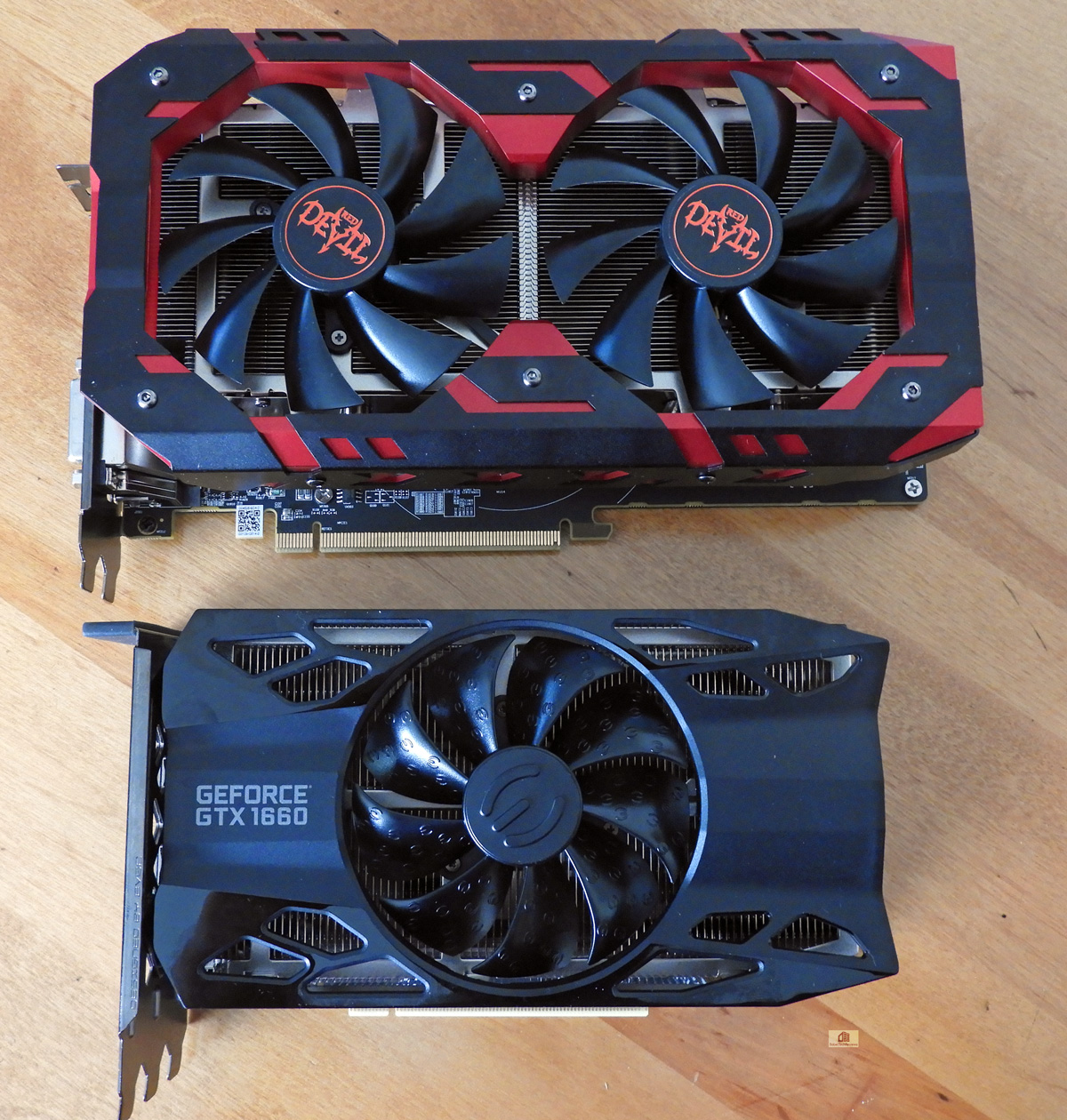 In the USA market both cards are in a similar price range.  The EVGA GTX 1660 is priced at $239 with a $10 mail-in-rebate and a 1-game bundle while the Red Devil RX 590 is priced at $239 with a 3-game bundle and a $20 mail-in-rebate.
At stock, the GTX 1660 won nearly all of the 41 games we tested over the Red Devil RX 590.  This time, we will overclock our cards manually each as far as they will go to see where they stand in relation to each other overclocked and to see if anything changes.  We also updated to the very latest drivers and have added Tom Clancy's The Division 2 to our benchmarks.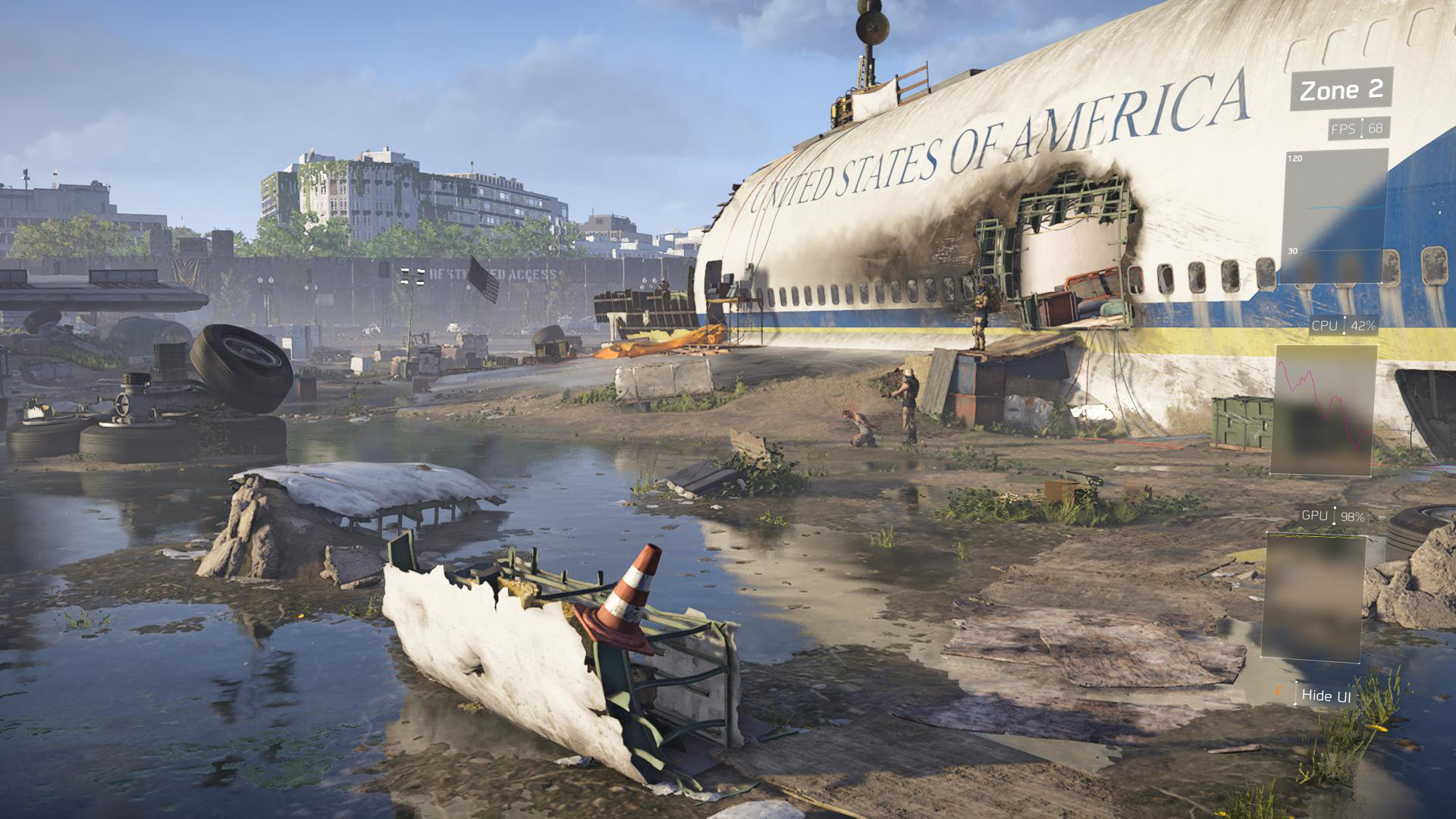 The GTX 1660 OC
The EVGA GTX 1660 XC 6GB is a factory overclocked card that is clocked 45MHz higher than the reference clocks boosting to around 1920MHz.  We found our own final stable manual overclock was higher than Precision X1's +109MHz scan recommendation.  We added 145MHz to the core to boost the clocks to above 2040MHz.  We also added 900MHz to the GDDR5 memory overclock.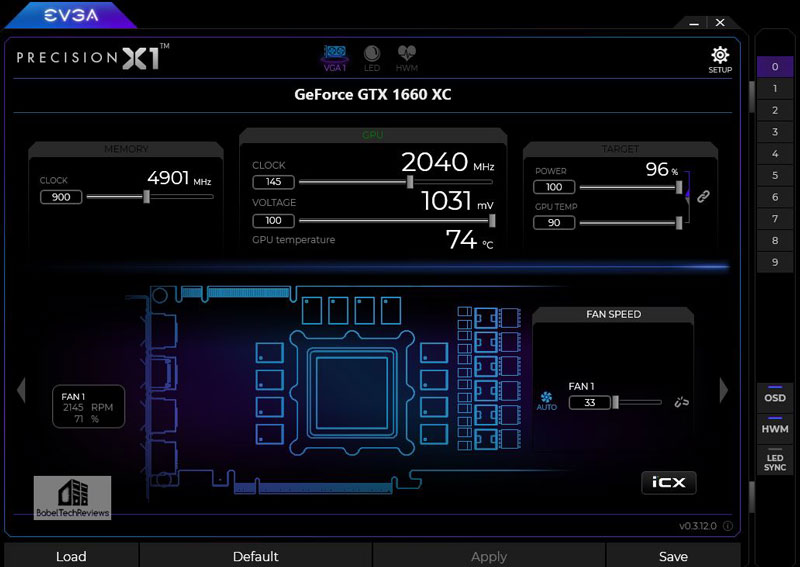 Our core overclock of the GTX 1660 seems to be well in line with what is expected from Turing GPUs.
The Red Devil RX 590 OC
The RX 590 8GB is clocked up from the reference 1545MHz to its maximum boost speeds of 1576MHz.  The details of our original overclocking may be found here.  We found that as long as the  the Power and Temperature limits are maximized, it will not throttle even with the Silent BIOS profile.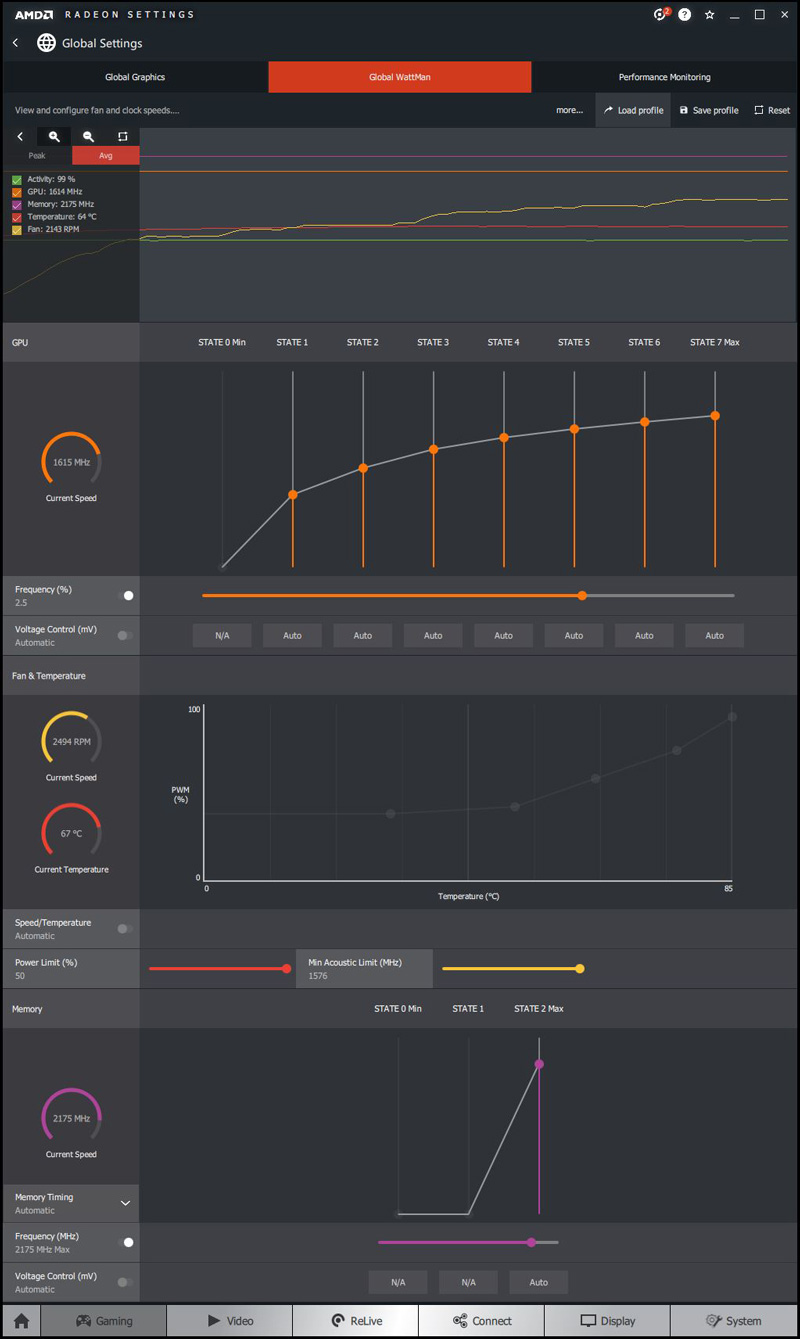 We settled on a 2.5% overclock or an offset of +40MHz to the core for a 1615MHz boost, with memory clocks overclocked +175MHz to 2175MHz.  We found that higher memory clocks gained significant performance over a slightly higher core overclock.  Adjusting the voltage – undervolting or undervolting – made no practical difference, and we achieved stability in all of our 41 tested games by using overclocking brute force.
Testing Platform
We test 41 games and 3 synthetic benchmarks at 1920×1080 and at 2560×1440.  Our platform is a recent installation of Windows 10 64-bit Home Edition, and we are using an i7-8700K which turbos all 6 cores to 4.7GHz, an EVGA Z370 FTW motherboard, and 16GB of HyperX DDR4 3333MHz. The games, settings, and hardware are identical except for the cards being compared.
Before we run our overclocked benchmarks, let's check out the test configuration.